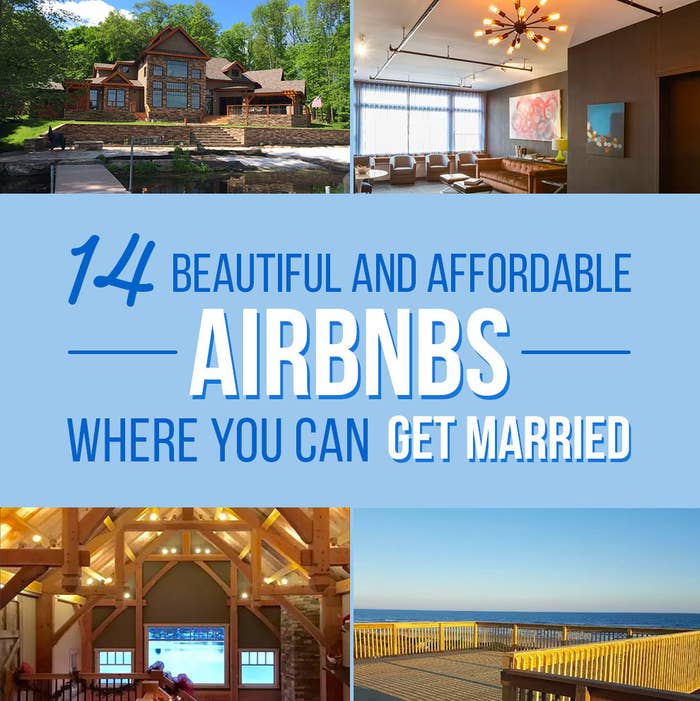 Picking the perfect wedding venue can be tricky.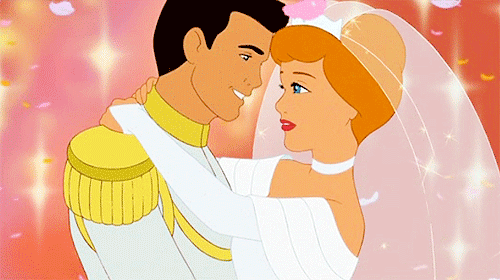 The vibe: This 7,000-square-foot architectural gem is surrounded by thousands of acres of the Santa Monica Mountains National Recreation Area. There's also a great room with 16-foot high ceilings perfect for elegant dining.
The price: Minimum of $1,500 per day
The vibe: This 25-acre property is nestled along the shores of Lake Waramaug. With a boat house and lake front access, there are various scenic ceremony locations to choose from. And with eight bedrooms, there's more than enough room for you and your nearest and dearest to crash.
The price: $2,000 per night
The vibe: With a total of 38 beds, you can have a ton of friends and family stay overnight before or after your celebration. The spacious dining room can accommodate over 70 people and there's a full commercial kitchen that can be used for an amazing gourmet dinner.
The price: $1,050 per night
The vibe: This chic space located in Manhattan's Flatiron district hosts up to 70 guests, and the owners can provide staff, catering, and bar necessities. Plus, guests have access to a private terrace for a starry skyline cocktail hour.

The price: $1,000 — $1,600 per night
The vibe: You'll feel like you're in Andalusia, but with the perk of being able to walk to the beach. This mansion includes a billiards room, an English pub-style bar, a formal library, and a courtyard filled with Moorish fountains and imported statues.
The price: $1,200 per night
The vibe: With over 3,500-square-feet of indoor space and another 3,500-square-feet of outdoor space, this restored Chicago factory uses reclaimed materials and modern amenities for a polished warehouse vibe with the option to dine and drink outside.
The price: $1,500 per night
The vibe: The perfect space for urban folks who would DIE for a backyard wedding. But not just any backyard, of course. Ideally, it's one that looks like it came from Pinterest. This outdoor space is located in "Walnut Acres" on a gated estate with over a half acre of redwoods, birch trees, and white roses. You can set up a tent or just go with long tables and great table settings.
The price: $900 for ceremony only and $1,800 for ceremony and reception
The vibe: Get ready for the best sunset of your life. This four-bedroom home is located on 15 private acres that feature one hell of a vista. Have your ceremony on the beach and then walk a few steps to your private waterfront reception. Then, pass out in one of the 11 beds.
The price: $425 per night
The vibe: A 46-acre-lake. Mountain views. A six-bedroom house with a great room that features a vaulted 28-foot ceiling. What more could you want for a nature-inspired wedding with tons of amenities?
The price: $650 per night
The vibe: Just 30 minutes outside of Seattle, this 1940s Georgian manor sits on 22 manicured acres with peacocks, horses, chickens, and various other farm animals. The house is elegant and cozy — perfect for your wedding night.
The price: $2,200 — $4,900 depending on the season
The vibe: This charming home is only a 13-minute drive from Downtown Atlanta and it's perfect for daytime events with panoramic views of the surrounding gardens. There's a picturesque waterfall, a koi fish pond, and a small glass-enclosed atrium. Come for your wedding and stay through the weekend.
The price: $740 per night
The vibe: Walk downstairs to a warm breakfast the morning after your wedding? Doesn't sound too bad. This cozy 10-bedroom compound consists of two separate homes were built in 1860 — it's only 10 minutes from downtown Cincinnati and the grounds are lovely.
The price: $600 for the main house and $1,433 for both houses
The vibe: This six-bedroom house is filled with old world charm and features a 2,000-square-foot ballroom that includes tables, chairs, linens, and china for 60 people.
The price: $600 per night
The vibe: Entertain your guests in this 10,000-square-foot log home, and then step outside for the most beautiful ceremony backdrop. Mountains, hills, and trees await you on this ranch property.
The price: $1,052 per night