Applying makeup can be a real struggle for some of us.
Well, that's exactly what Chrissy and Selorm, the hosts of Bogus Beauty on As/Is, set out to discover in this week's episode.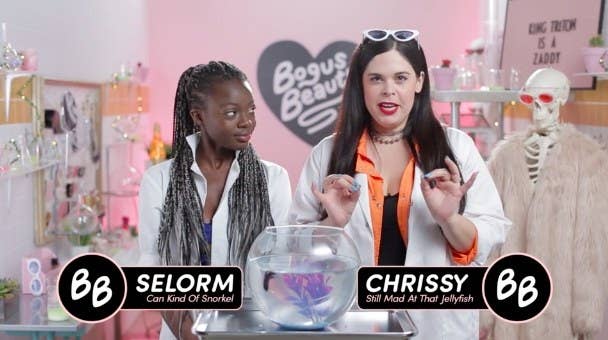 But before they gave it a shot, they went to talk to Virginia Hankins, a professional mermaid and mermaid instructor.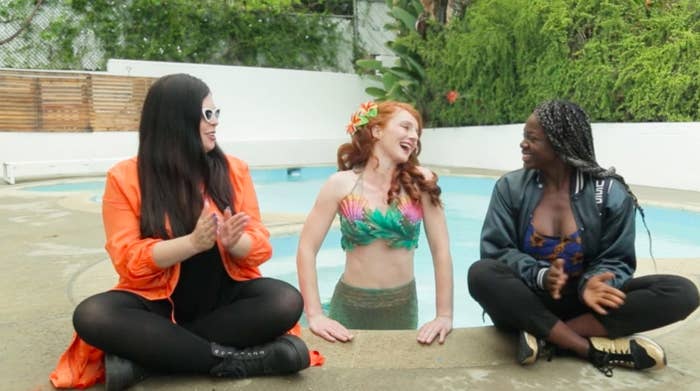 Virginia said most professional underwater mermaids and models wear dive weights around their waist because it allows them to do that kind of superhero hover.
Okay, so what's the worse thing that can happen while Chrissy and Selorm try to do a full face of makeup under water like Ursula?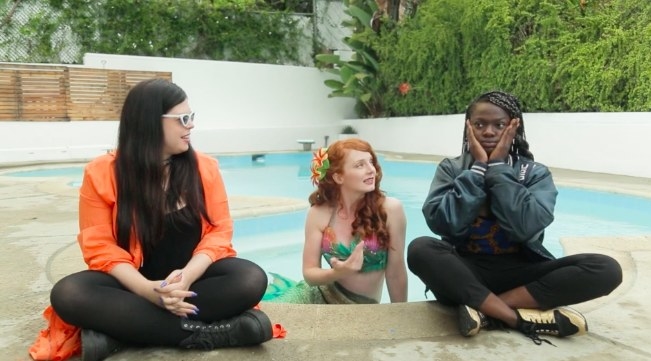 Although the girls had switched off on previous Bogus Beauty challenges, they were both going underwater to try this one out for themselves dammit.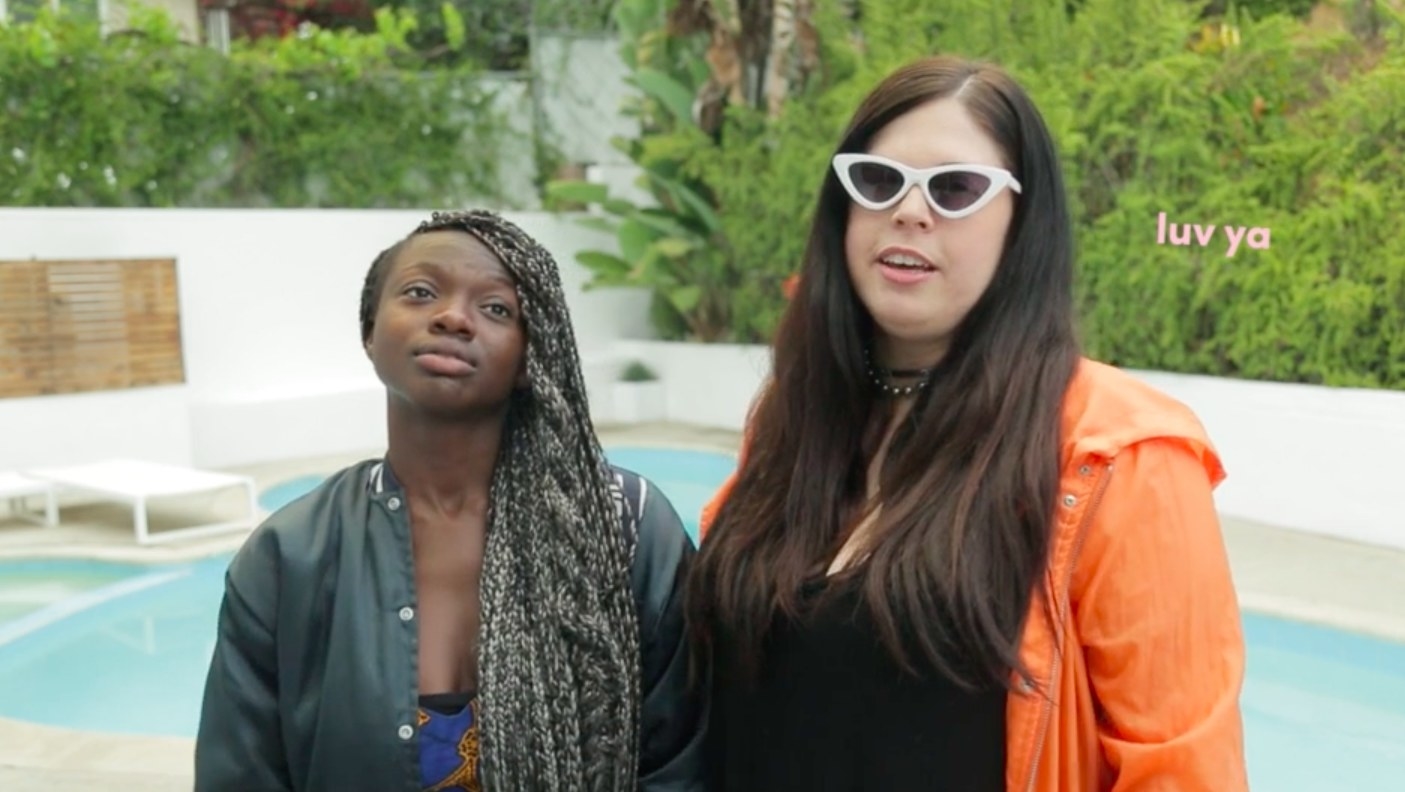 The vanity was set up underwater, and Selorm was up first.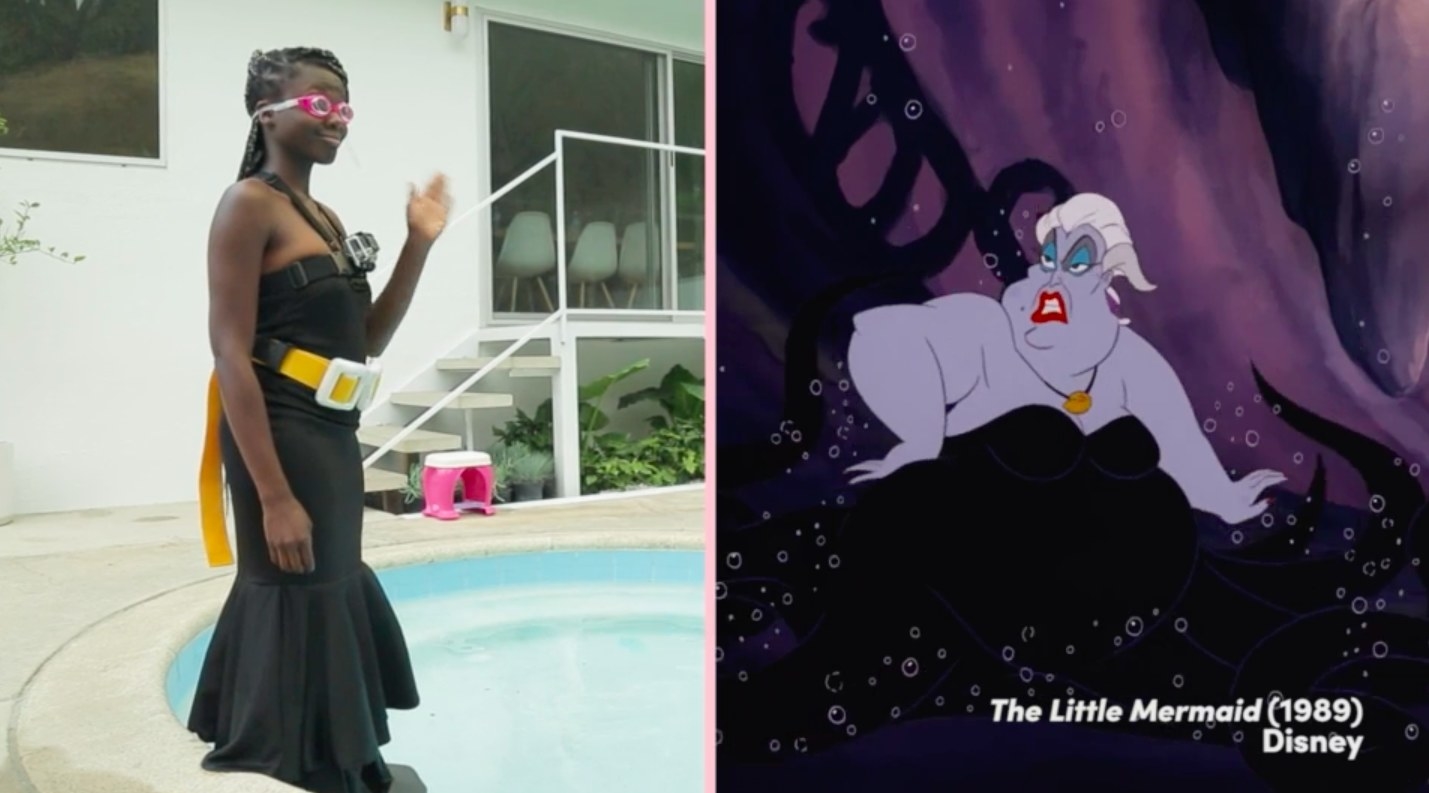 First, she would apply the Goof Proof eyebrow pencil from Benefit.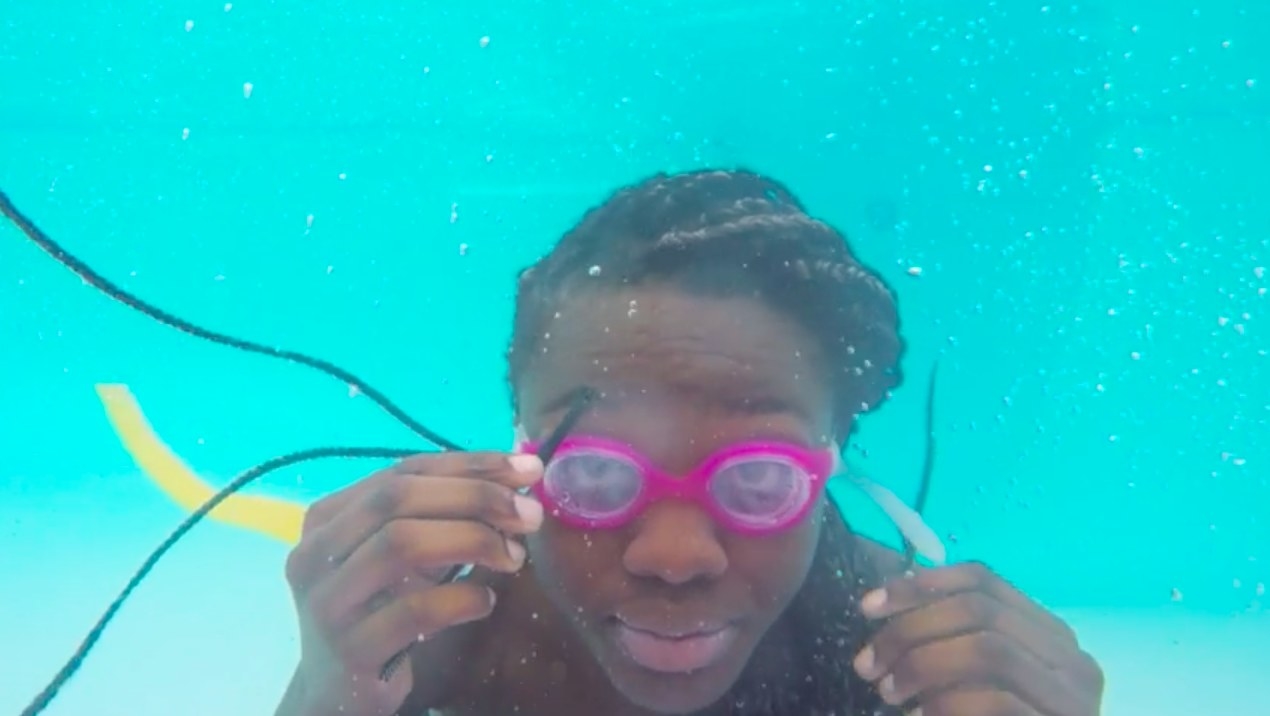 Then it was time for Selorm to apply some silver Aqua XL Color Paint Shadow by Makeup Forever.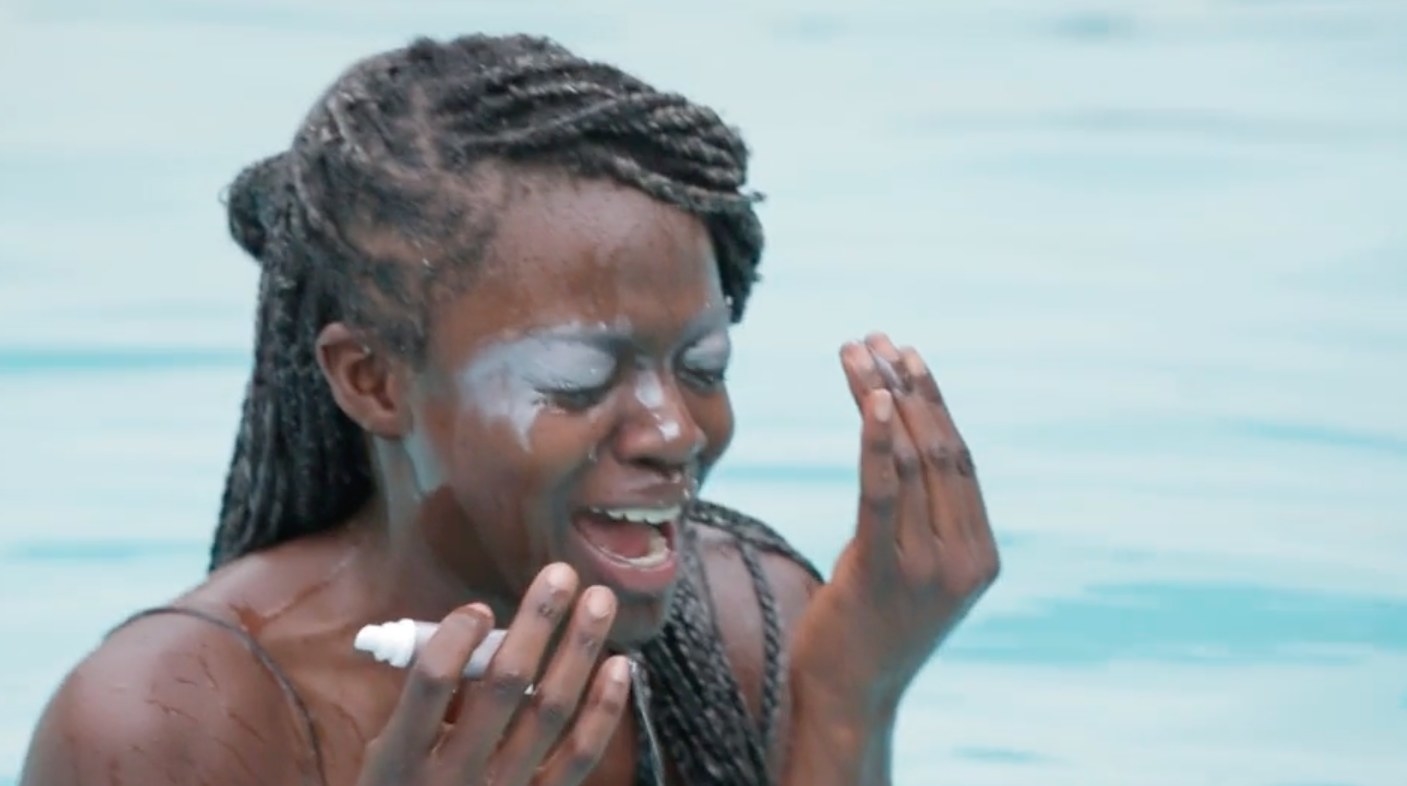 Next up was another Aqua XL Color Paint Shadow by Makeup Forever. But this one was for those signature turquoise lids Ursula rocks.
But she wasn't done yet! Just when Selorm wanted to put on some goggles, she discovered she had to apply some Voluminous Lash Paradise mascara by L'Oreal.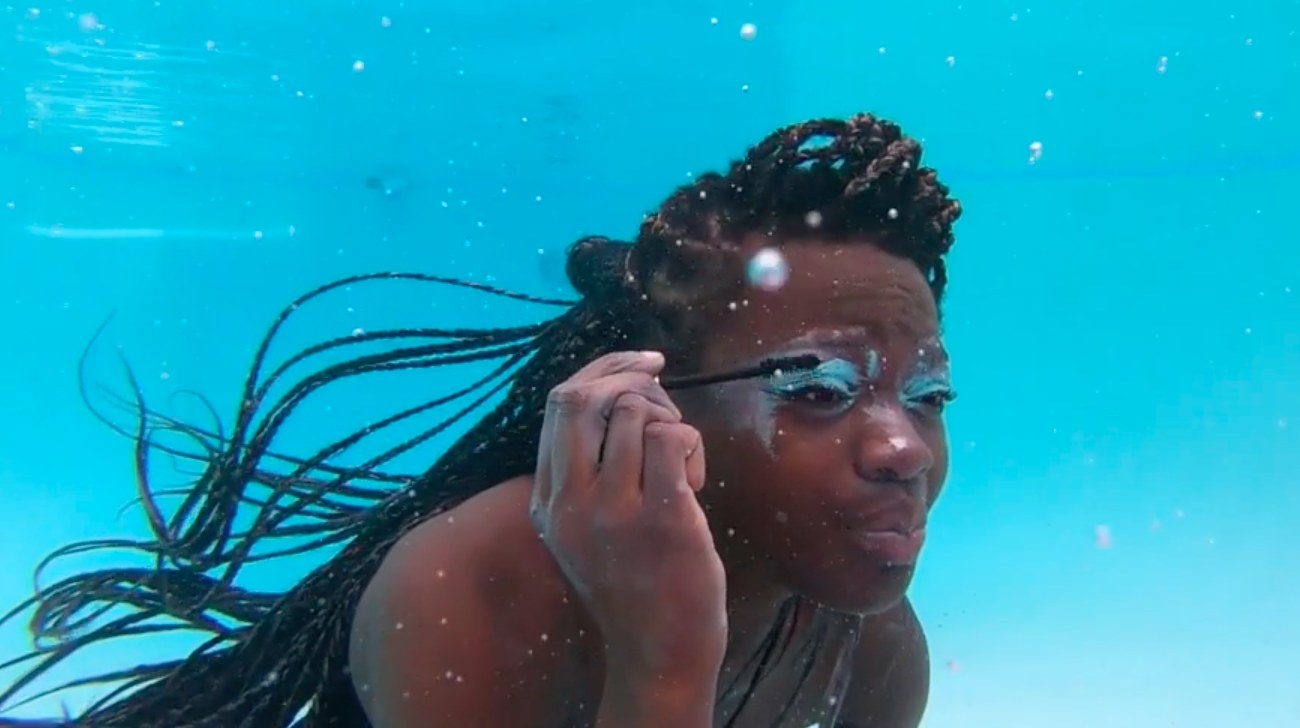 Lastly, there was the iconic red lipstick in that classic Ursula makeup moment.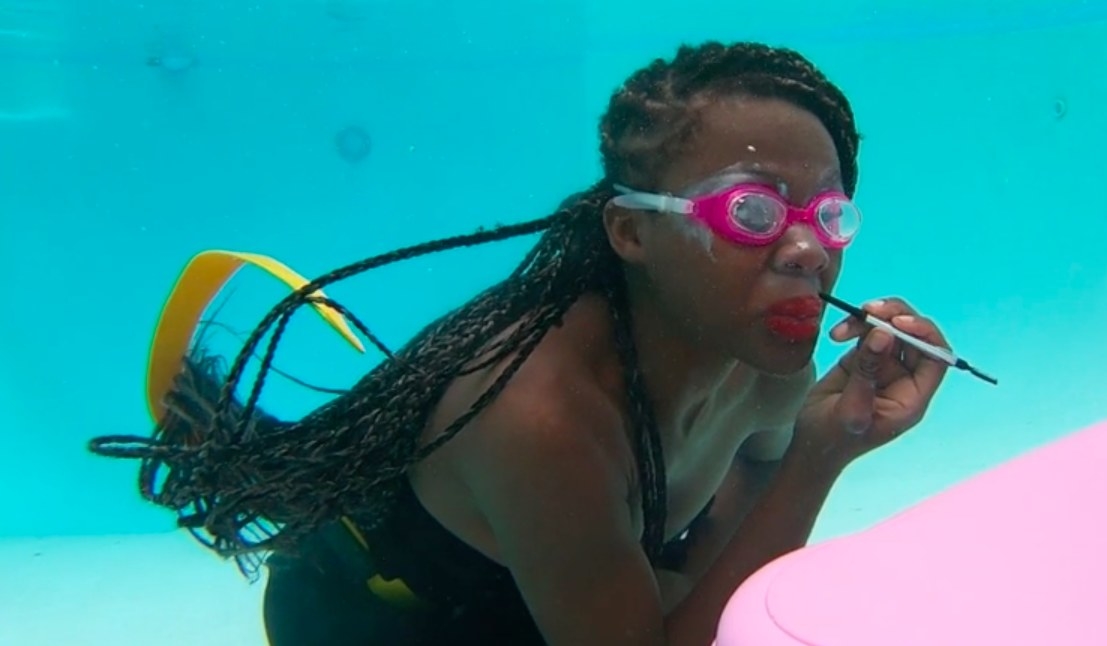 Alright, it was Chrissy turn. She first had to apply Brow Struck Dimension Powder by Kat Von D.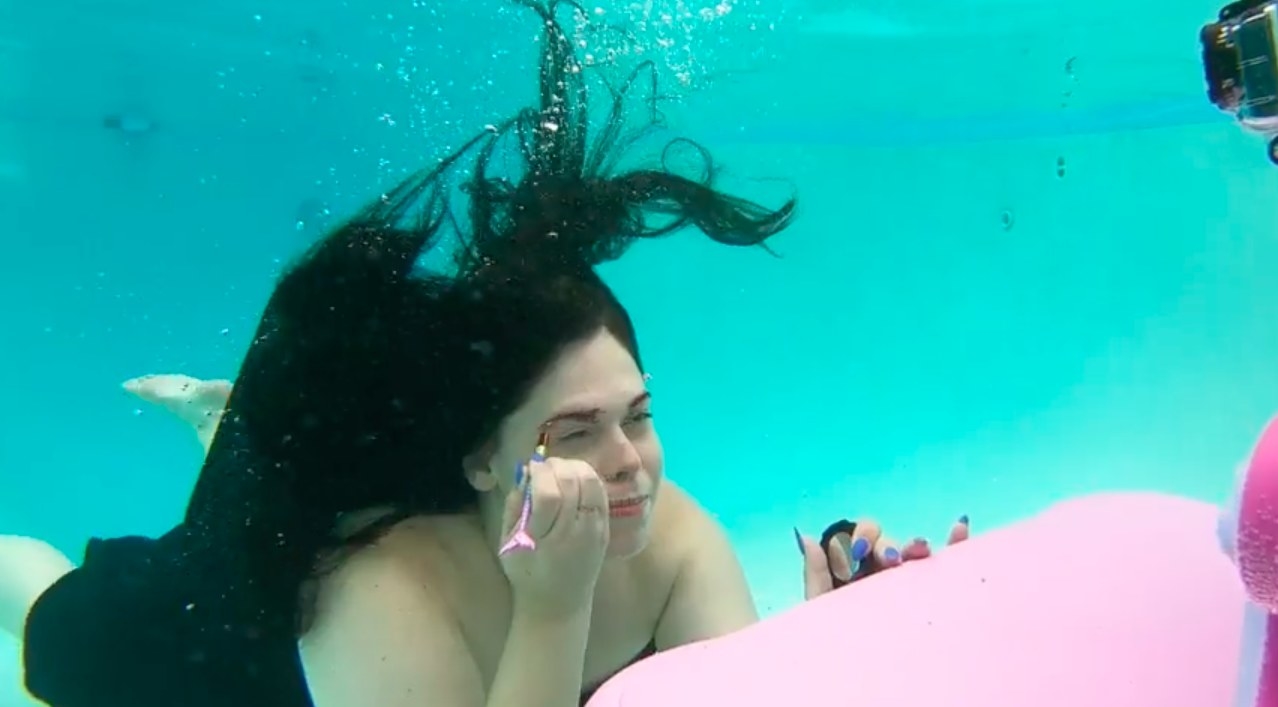 Then she had to put on some Infallible 24 HR silver eye shadow by L'Oreal.
Next was another Infallible 24 HR eye shadow by L'Oreal in turquoise for just the eyelids. Let's do this!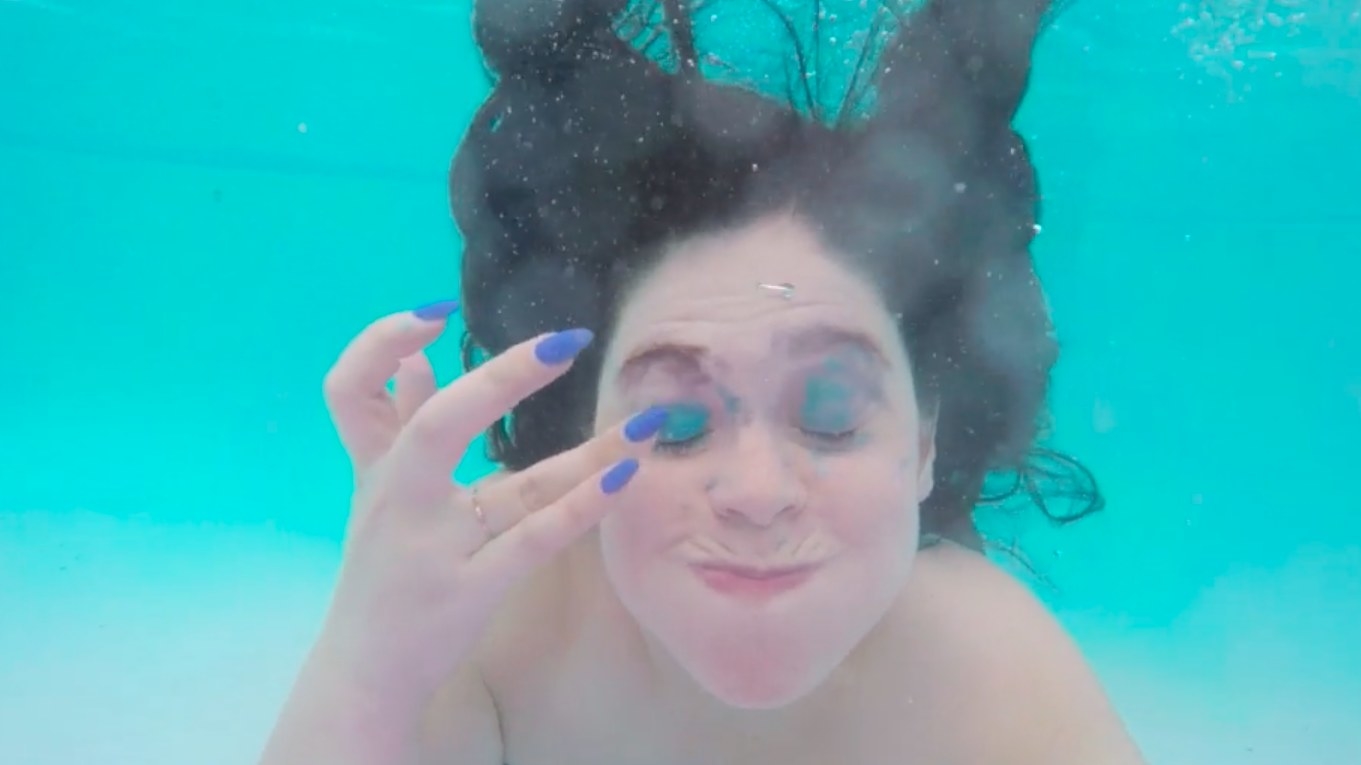 Next was the Better Than Sex Waterproof Mascara by Too Faced, and not poking her eye out was high on Chrissy's priority list.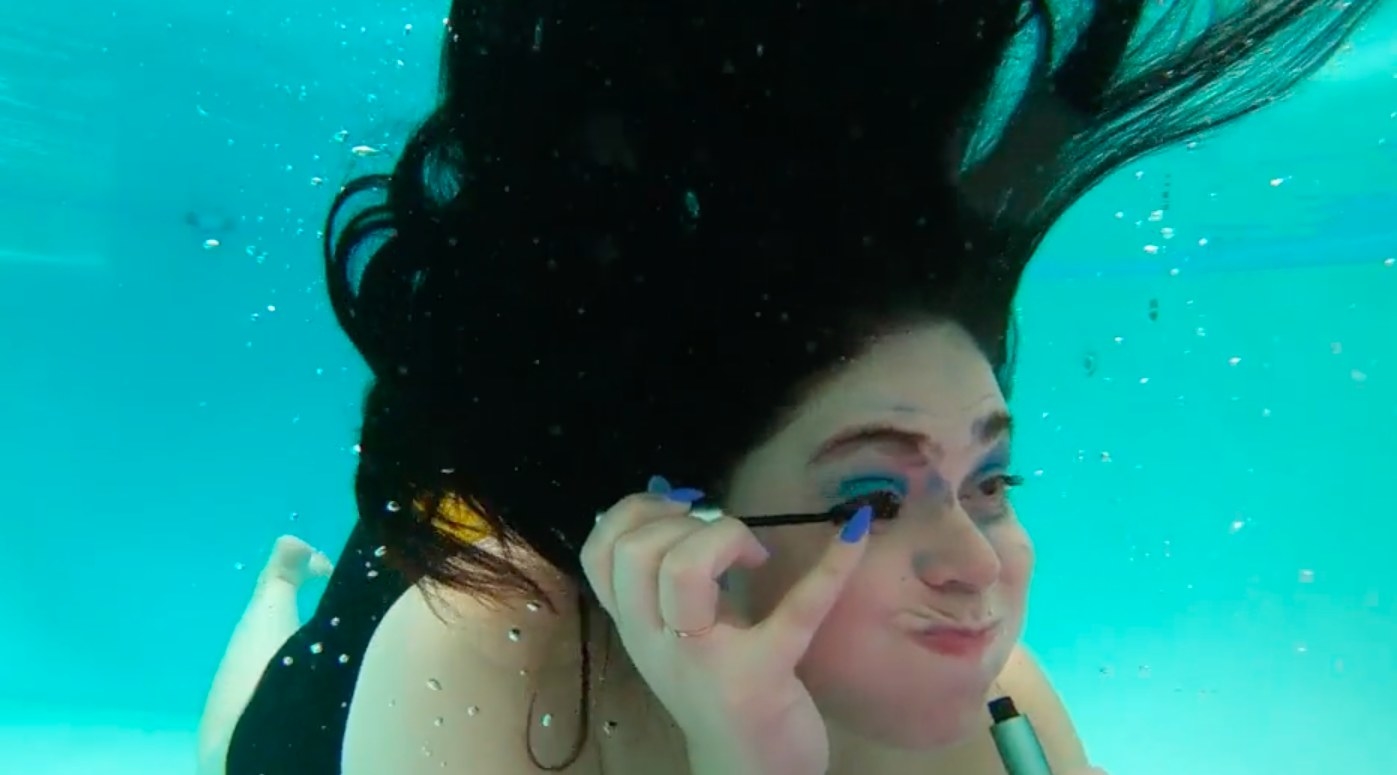 Then Chrissy had to throw on some Full Throttle red lipstick by NYX and that signature Ursula mole.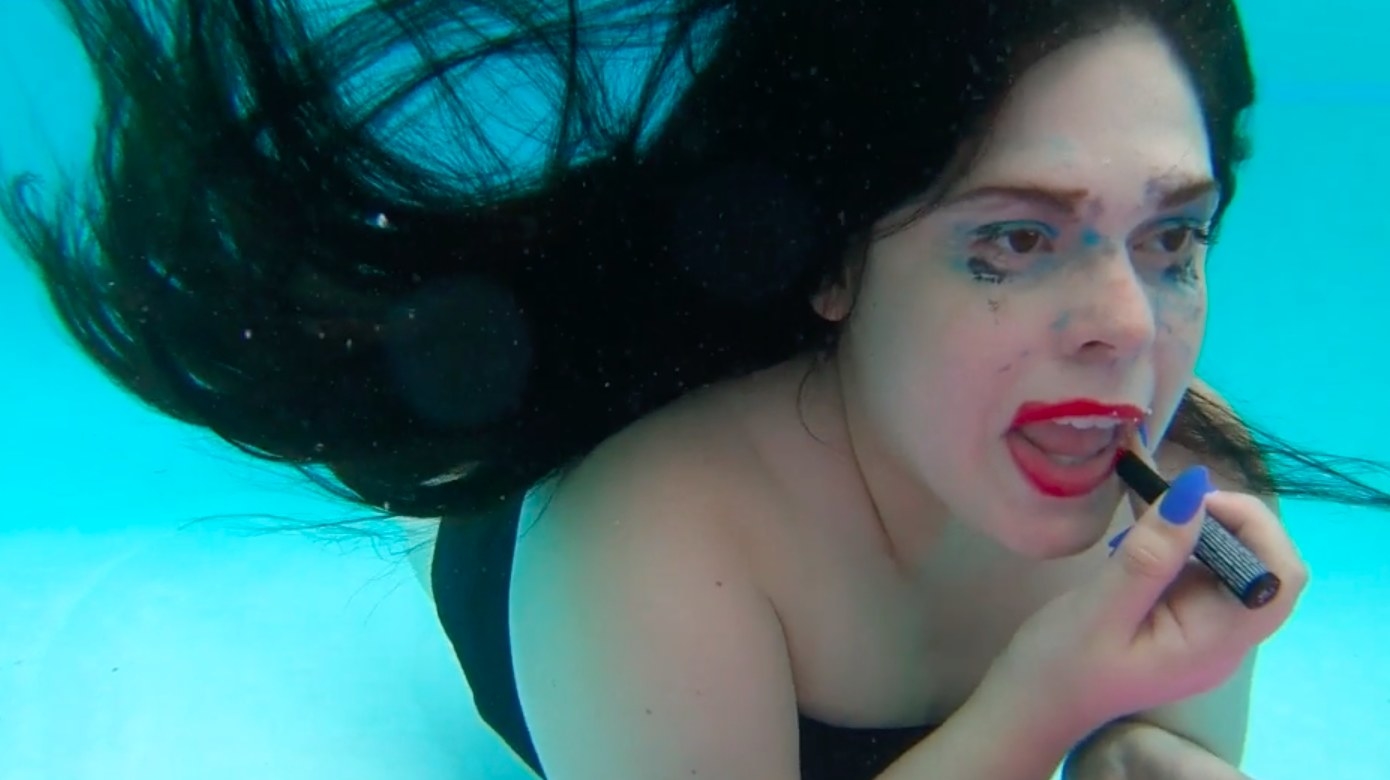 Let's just say Chrissy was not impressed with the results of her underwater makeup session.
In their beauty breakdown, they decided Selorm's aqua eye shadow is mostly in the right place, and both the mascara and lipsick looked amazing.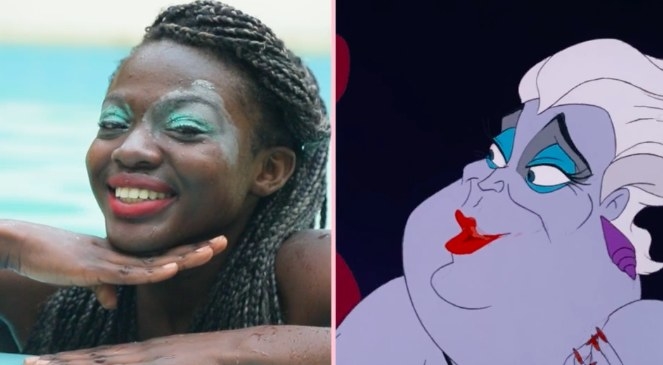 Chrissy was mostly inspired by her avant-garde look as she attempted to recreate Ursula's makeup.
After it was all said and done, Chrissy and Selorm, the official myth busters of Bogus Beauty, had come to an official conclusion.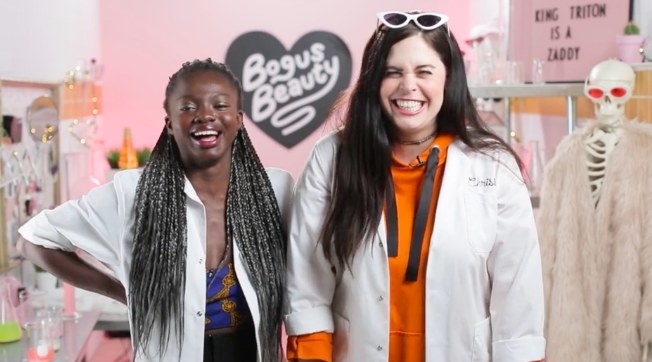 You can, indeed, apply makeup underwater, but it has to be waterproof, liquid makeup.