Your bedroom should feel like your own personal oasis, a place that you can just relax that feels totally personal.
But Freddie (from Ladylike) hated her room. She thought it was a drab, dusty personal hell, so Kane agreed to help her take it from drab to fab.
Freddie was looking for color, personality, and lots of plants.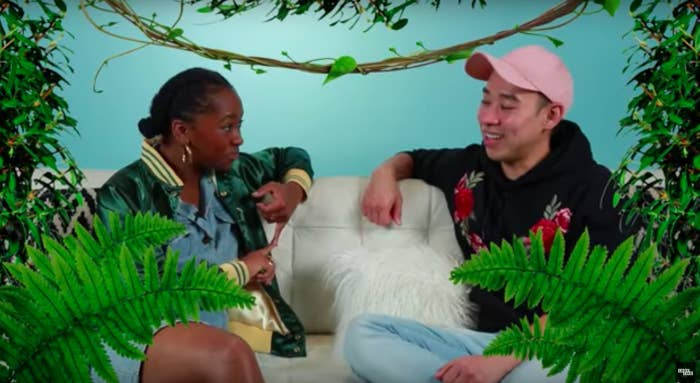 But before they could do any redecorating, Freddie had to get rid of stuff she didn't want. She used the "Spark Joy" method for that, developed by Marie Kondo.
So, Kane and Freddie basically got on Pinterest and typed keywords like "pink" and "tropical" and "Palm Springs" and curated this board of photos they would draw inspiration from.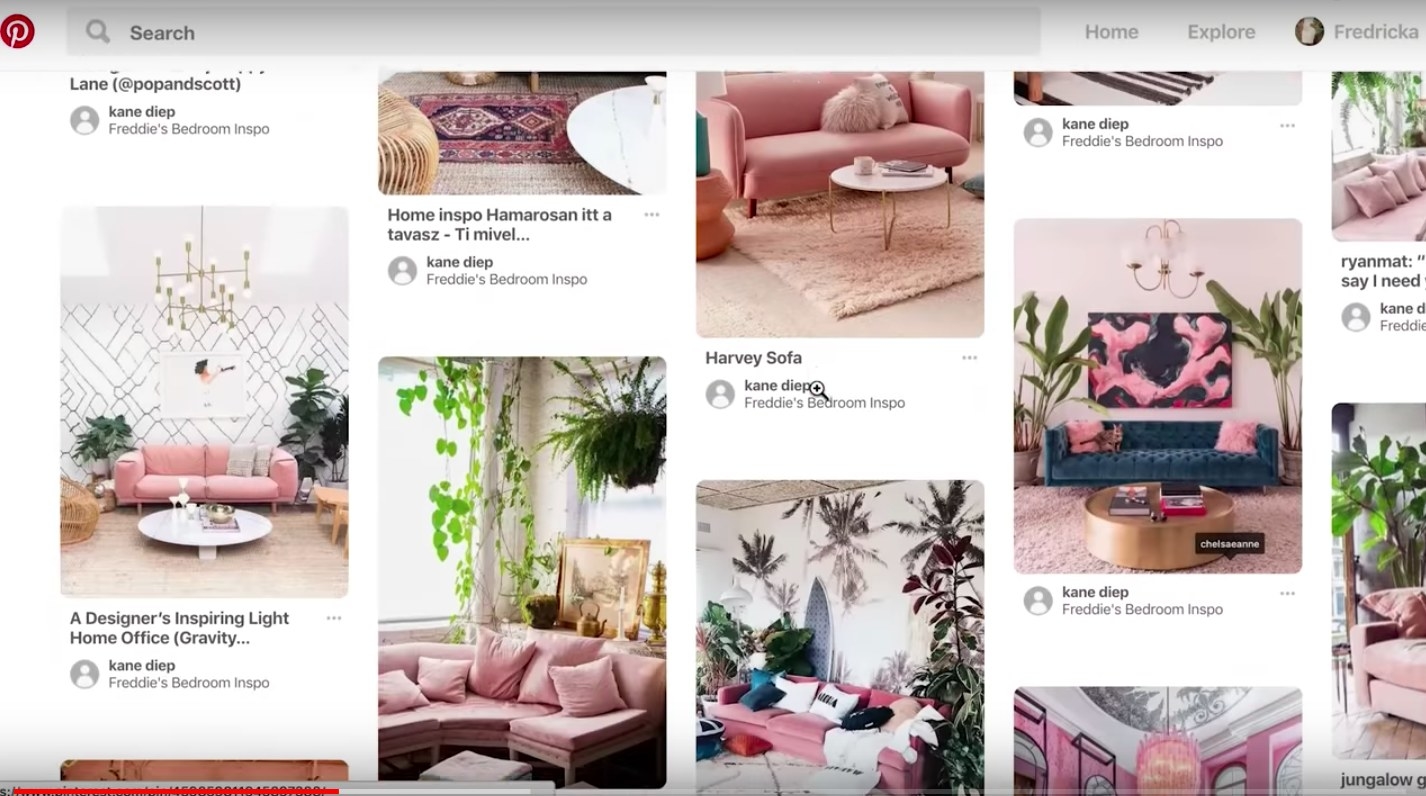 After picking up some really cool stuff, they headed to downtown LA to look at some plants. If Freddie wanted a jungle vibe, she was getting a jungle vibe.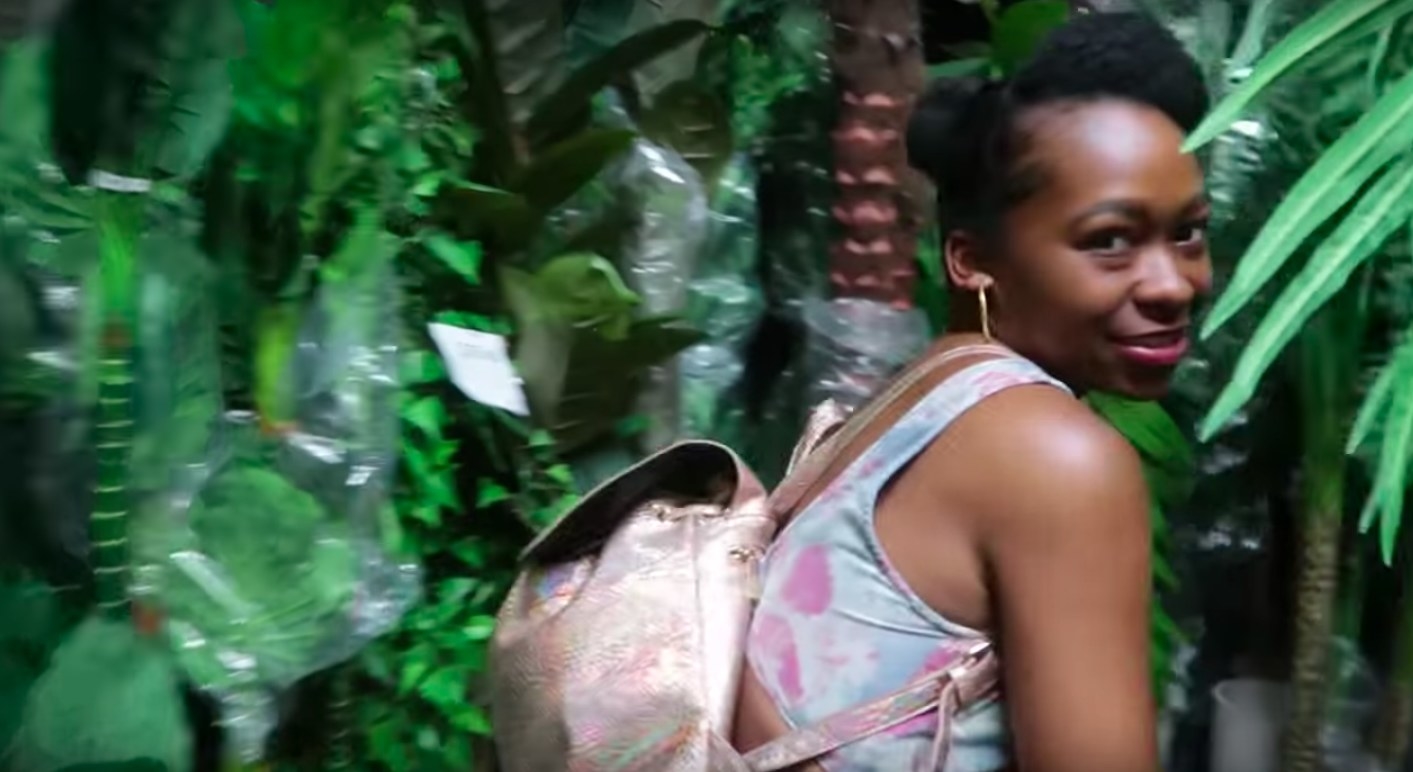 They also picked up a few candles from Kane's favorite brand, Chesapeake Bay, that have names of really cute feelings on them like "reflection and clarity," and "simplicity and hope," or "joy and laughter." Awww.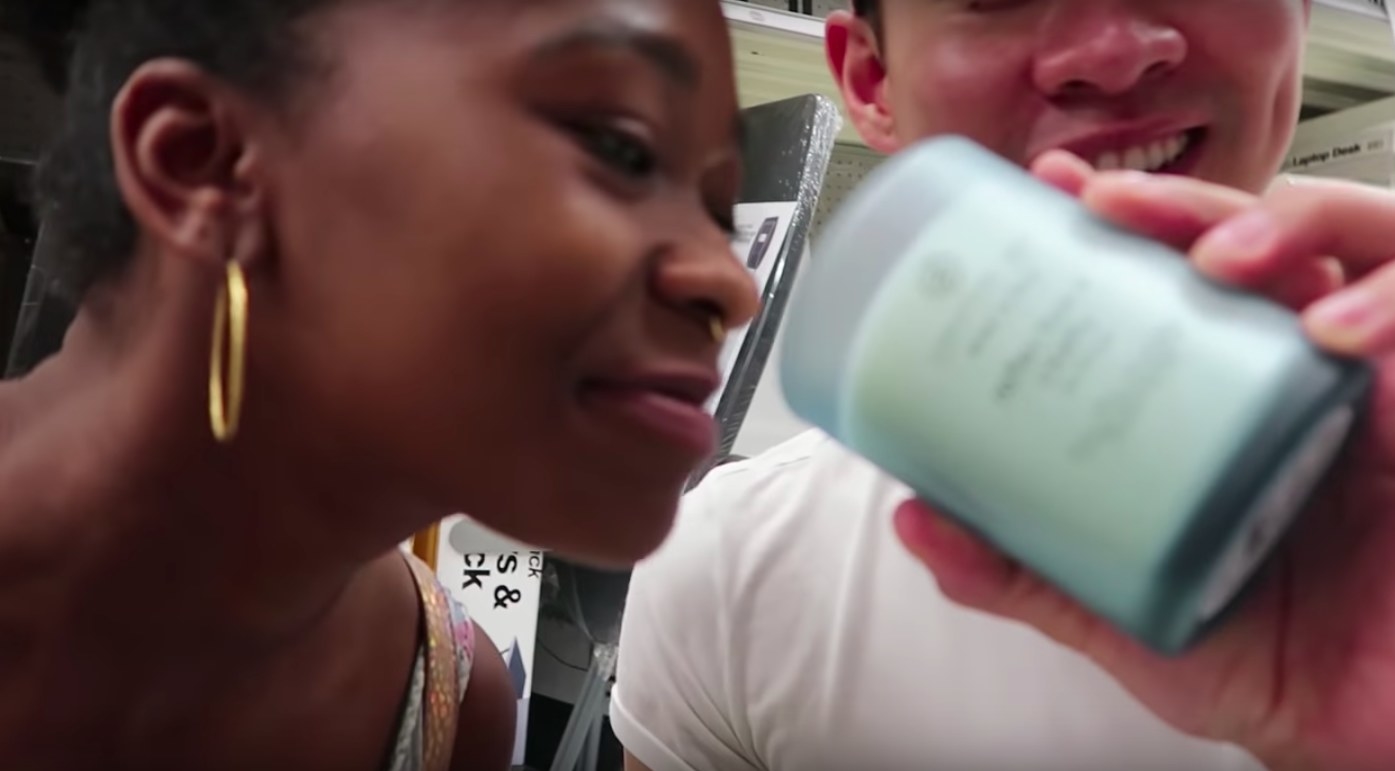 After Freddie had a handyman put a curtain rod up and install a TV mount in her room, it was time to get to work.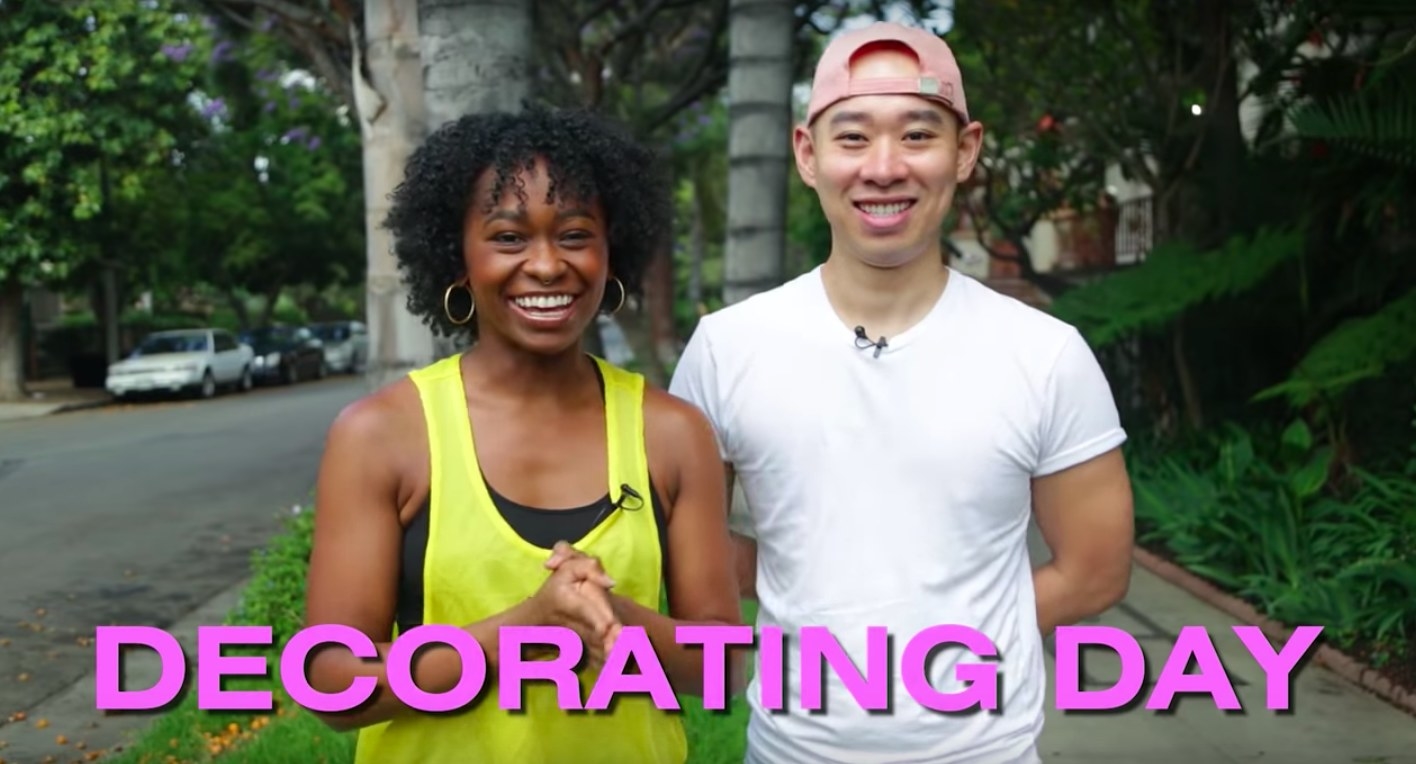 First off, they tackled putting up some temporary wallpaper from Chasing Paper. It only took them an hour and a half, which wasn't too bad.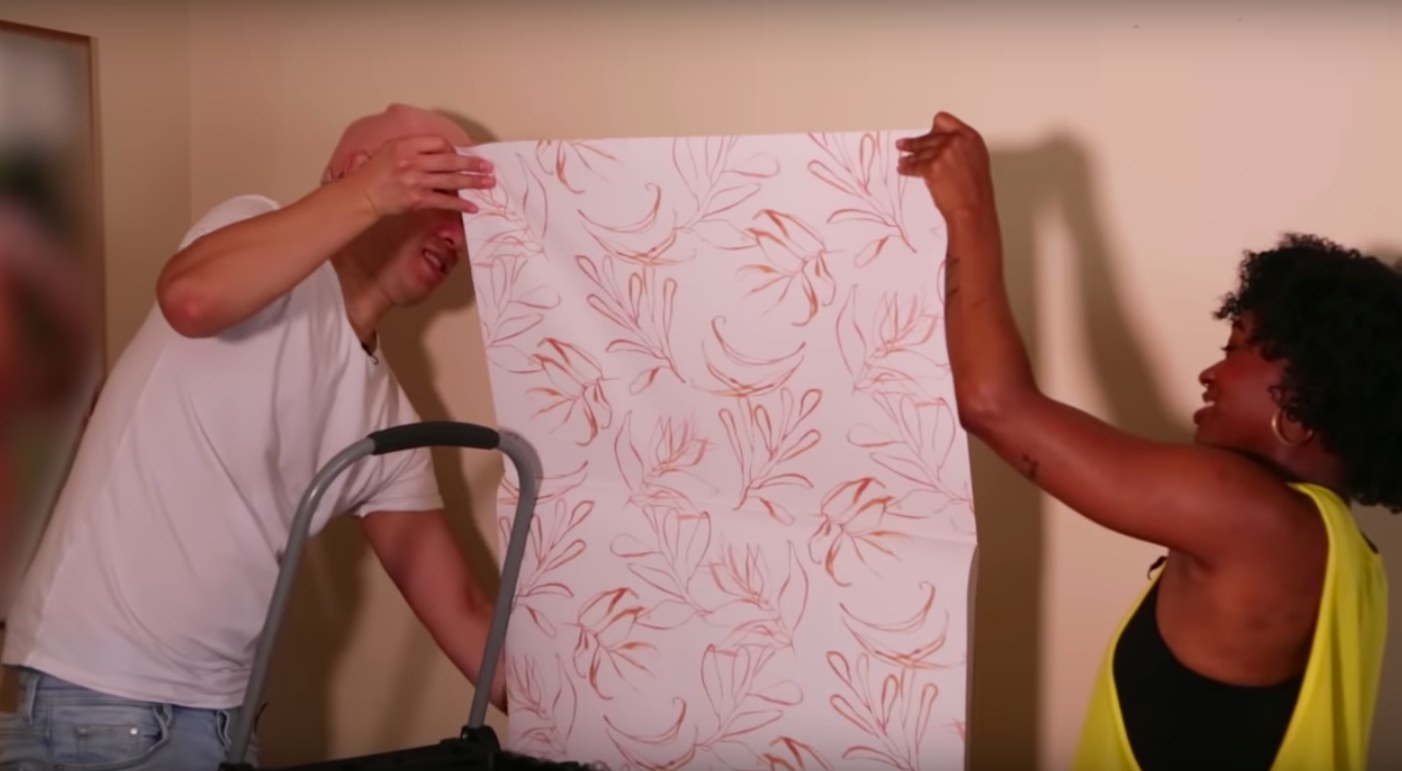 Then they repositioned Freddie's bed and added a nightstand on each side that matched the headboard, giving Freddie a whole fancy hotel vibe.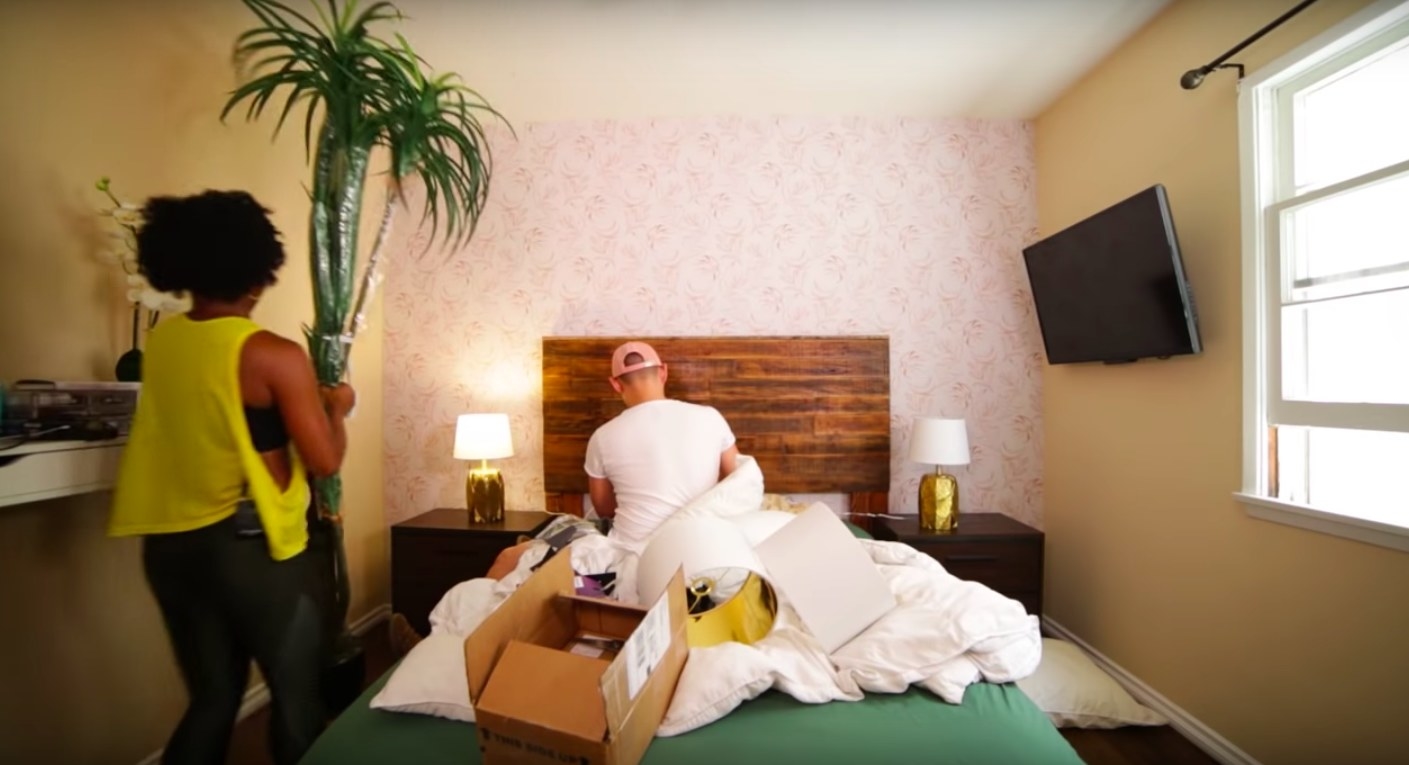 She also got five lamps, and some really cool Philips Hue light bulbs that light up in all sorts of colors depending on what mood you're in.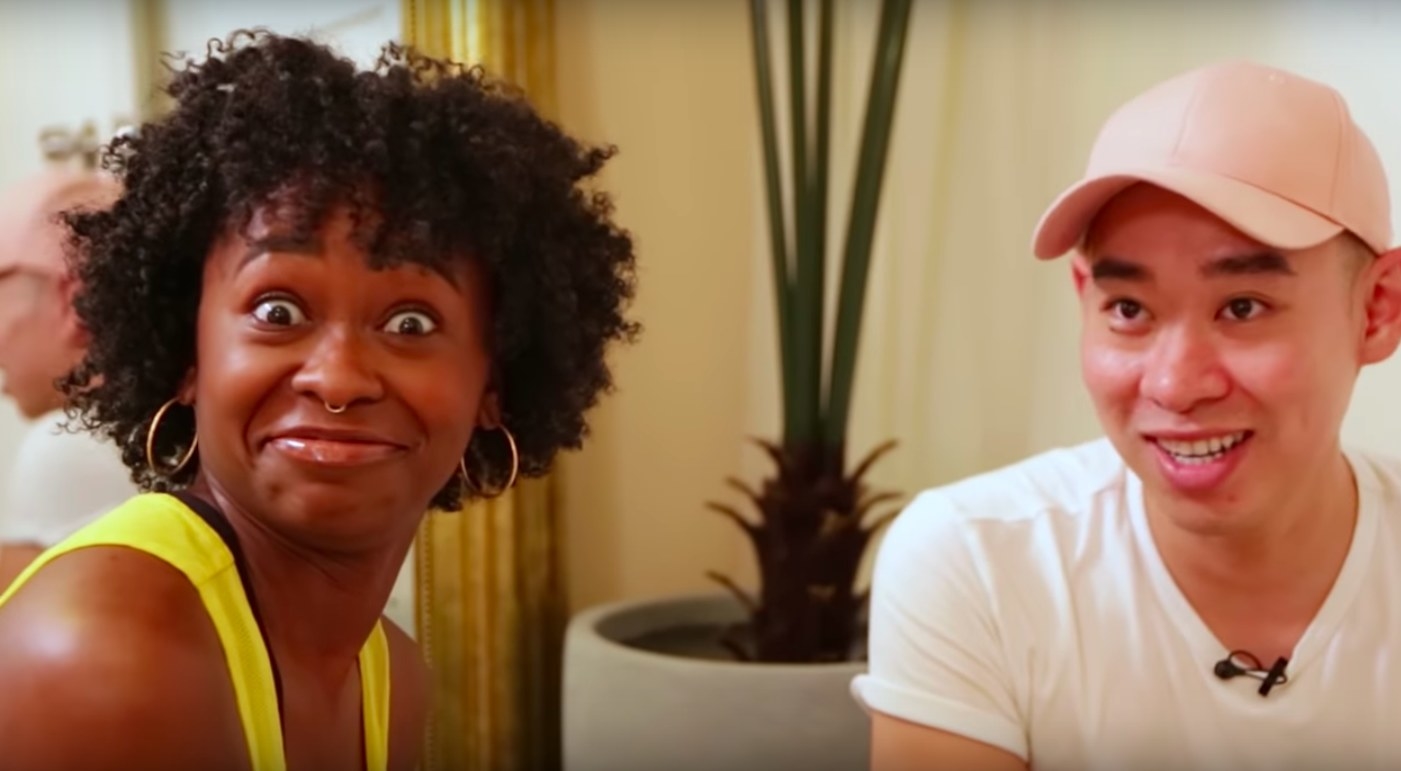 Freddie also got a few badass lamps like this tripod one next to her mirror to help light the area for her Instagram shots.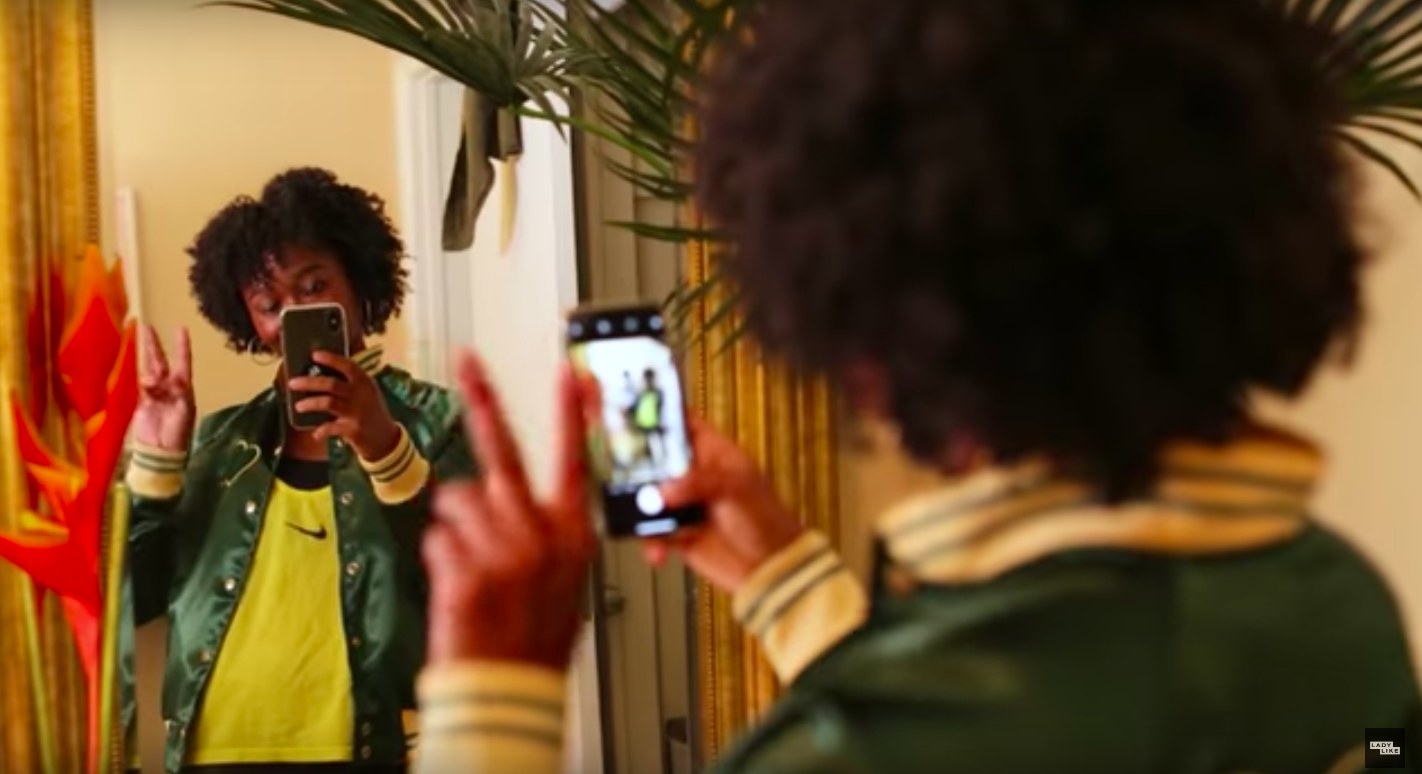 And what about this gorgeous stool Freddie got for her vanity station! Now she can finally sit there, relax and feel luxurious while putting on her makeup.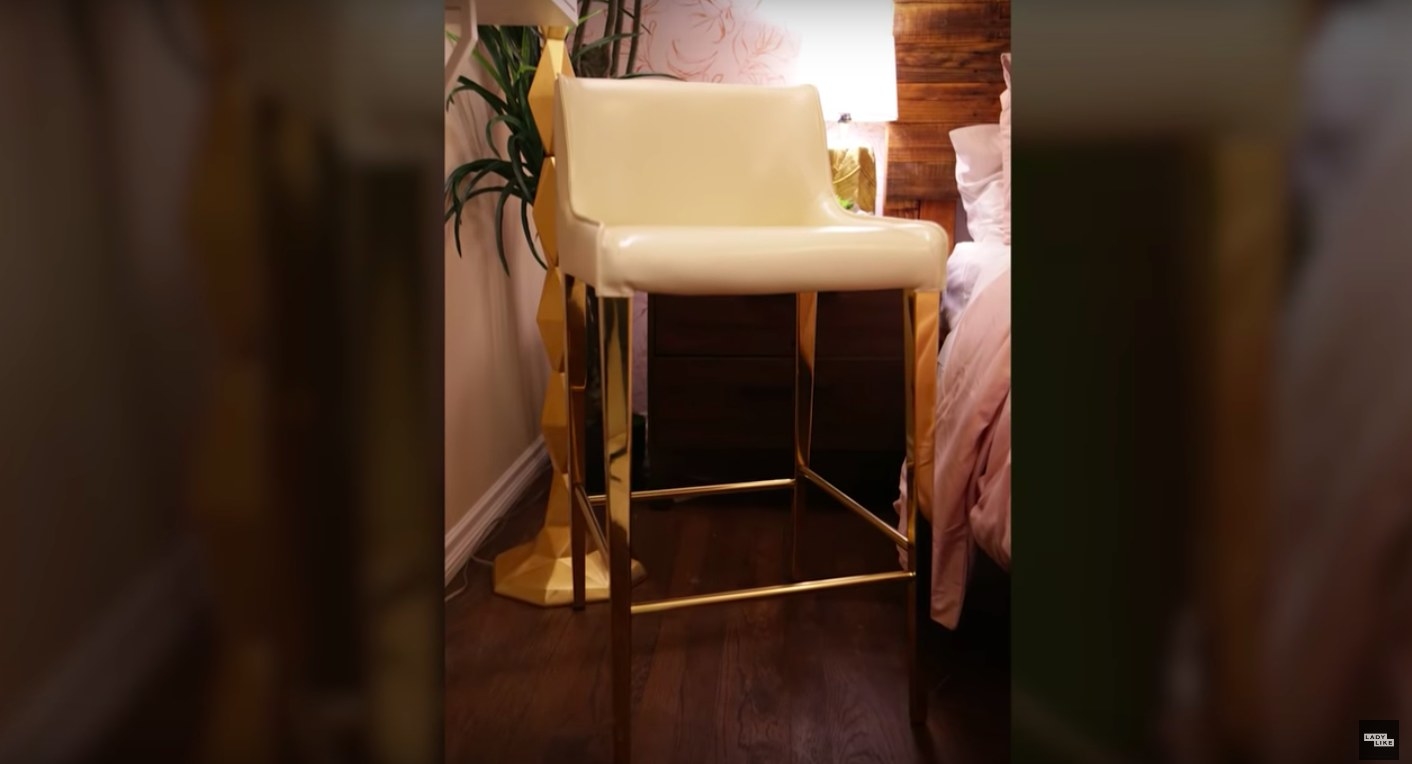 When it comes to the curtains, Freddie can close them all the way to get privacy, or she could leave just the sheer one to diffuse some of the sunlight coming into the bedroom.
Oh, did we mention Roberta (Freddie's cat) totally approved of that super soft white area rug that Kane was obsessed with?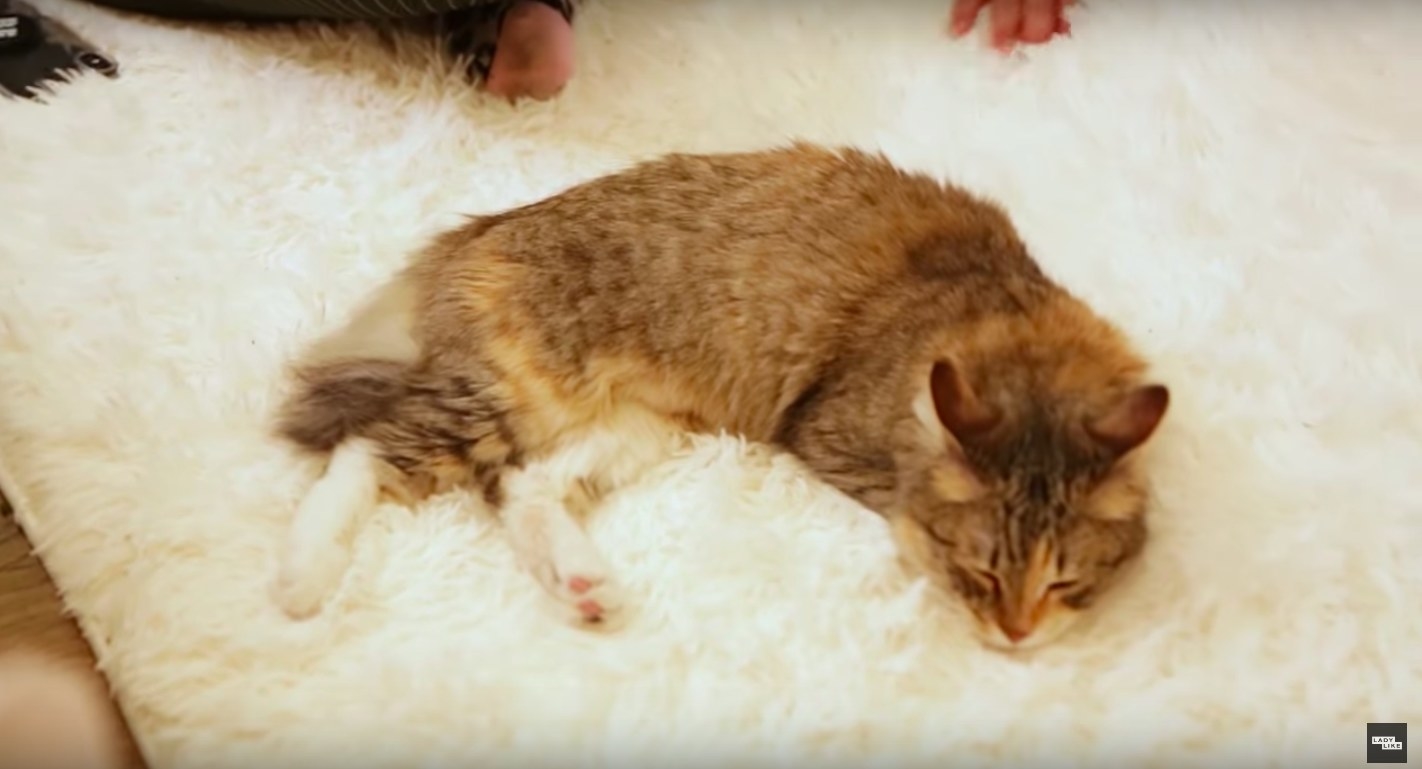 After Freddie and Kane were all done, Devin, Jen, and Chantel went over to see the bedroom transformation.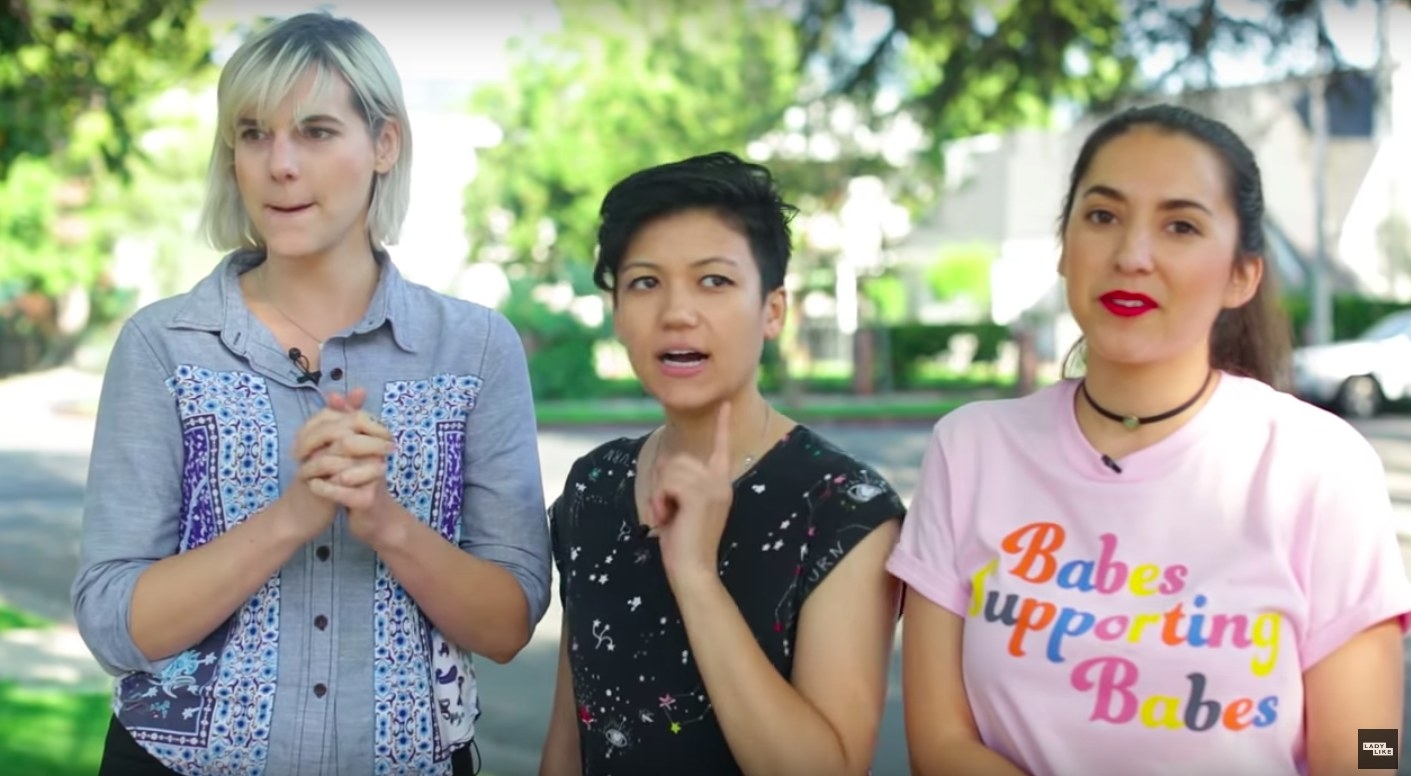 It was time for the big reveal, and the girls from Ladylike were floored. They thought it looked like a straight-up palace.
And, as promised, there was rosé. They all toasted to Freddie's remodeled jungle-like, Palms-Springs-vibin' paradise oasis that is now her bedroom.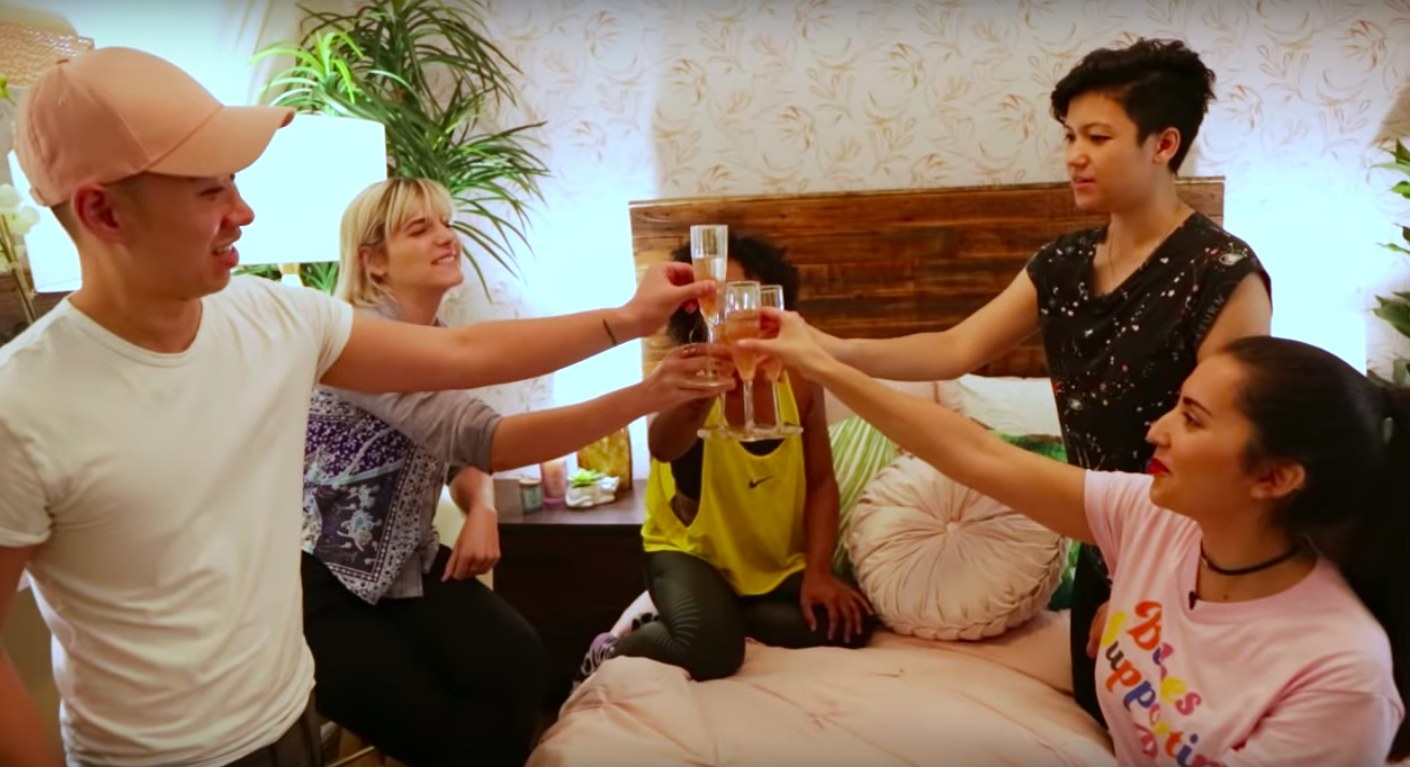 Freddie's mom approved, too. She got a chance to check out the newly-redecorated room via FaceTime.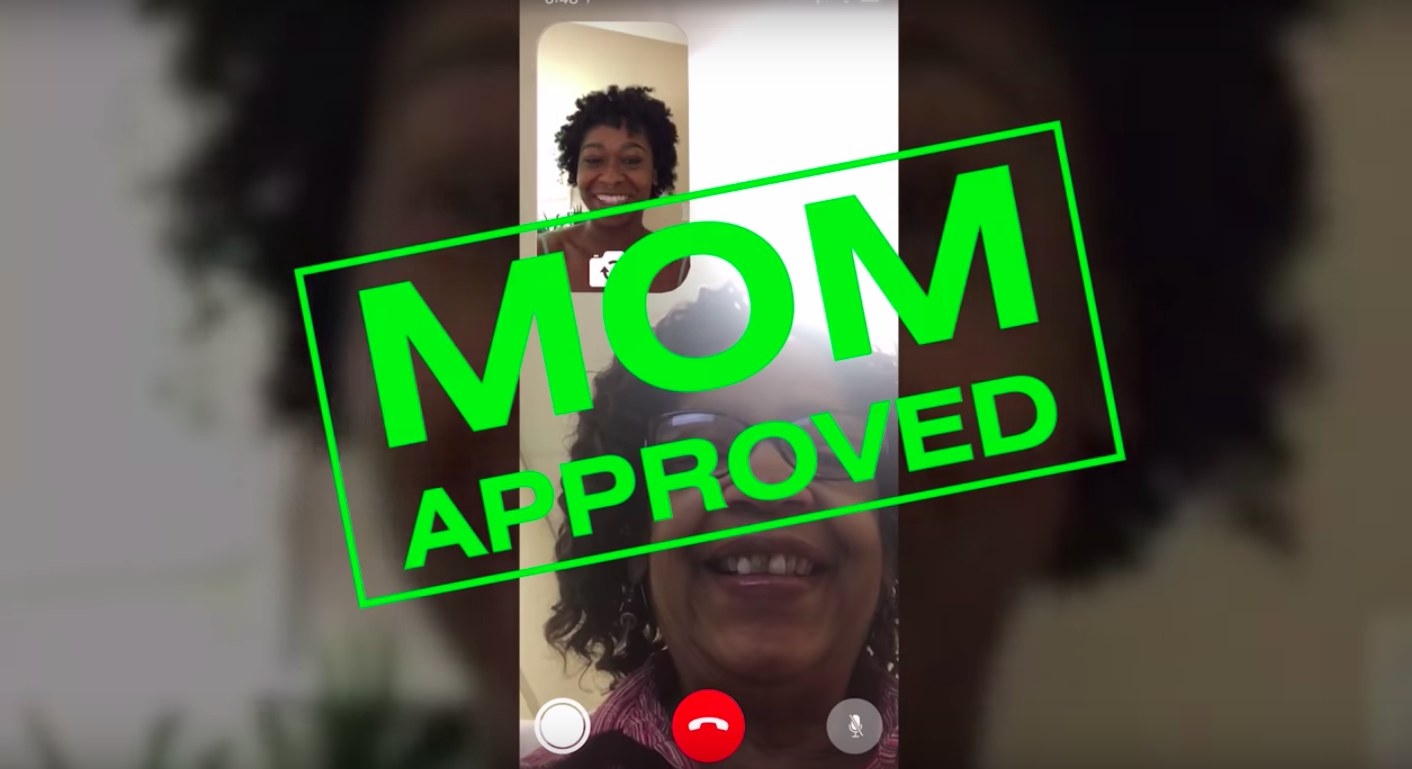 Go on with your bad self, Freddie!