This Little Girl Picked A Horror Movie As Her Birthday Party Theme And It's Perfect
She gets it.
We first found out about her after Lucia's cousin, Andrea, posted this tweet.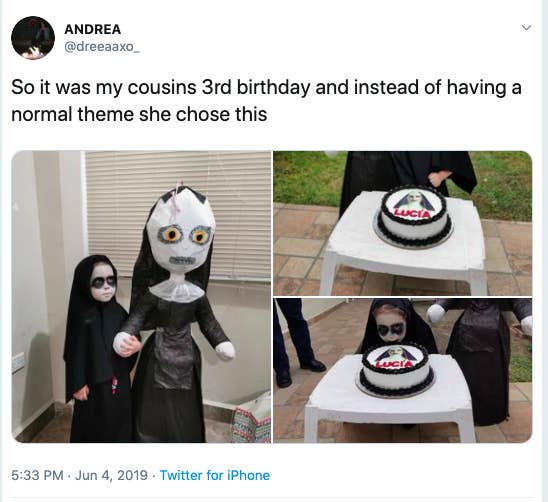 We spoke to Andrea, who told Buzzfeed that Lucia first saw The Nun at her grandmother's house and insisted on watching the whole thing.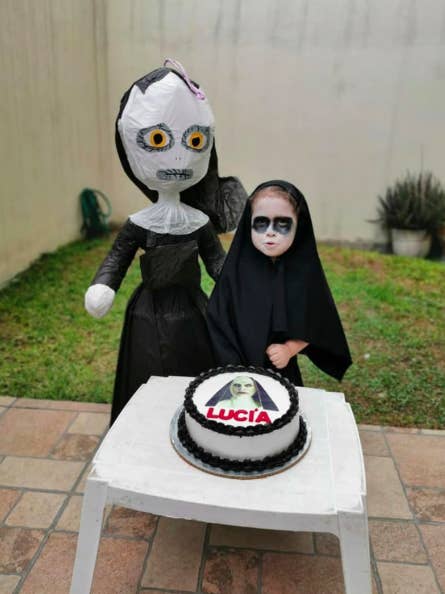 So, when Lucia's birthday came around, Andrea said she would not stop telling her mom that this is what she wanted to do.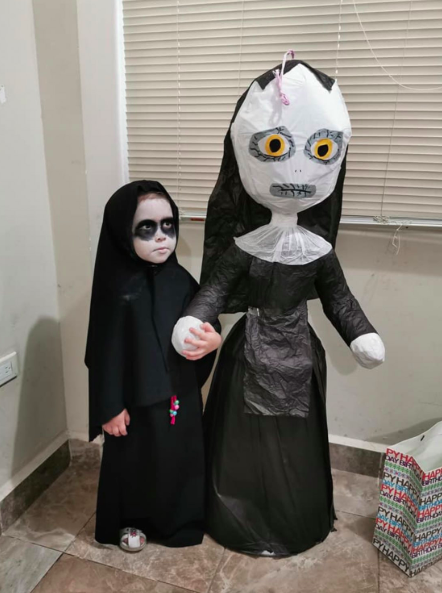 And in case anyone was wondering if her friends participated in the theme...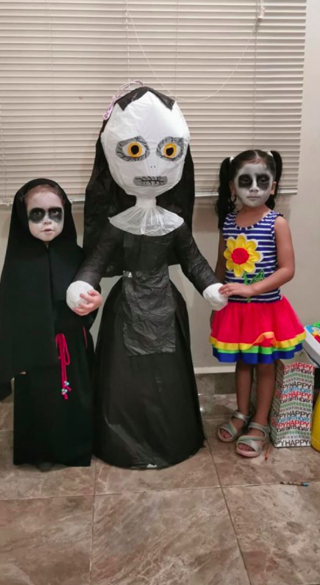 Oh, and get this: Bonnie Aarons, the actor who plays the nun, contacted Lucia's mom and offered to send her a gift. How cool is that?
People instantly fell in love with Lucia's costume, which prompted a whole bunch of other pics of kids who think outside the box.
🙌🏾🙌🏾🙌🏾
This was the consensus, pretty much.
Look! She even inspired some original artwork.
So, even though Lucia is only 3 and doesn't really understand the concept of "going viral," Andrea said they'll have plenty of pictures to show her in the future.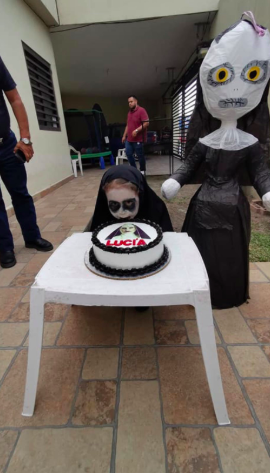 Praise, Lucia!
CORRECTION
Andrea's age and Lucia's name were misstated in an earlier version of this post.