Halloween is so hot, that even fast food chains are getting in on all the spooky marketing action.
Take Burger King's latest promotion, for example. They're now offering a "Nightmare King" burger that is "guaranteed to give you nightmares." Excuse me?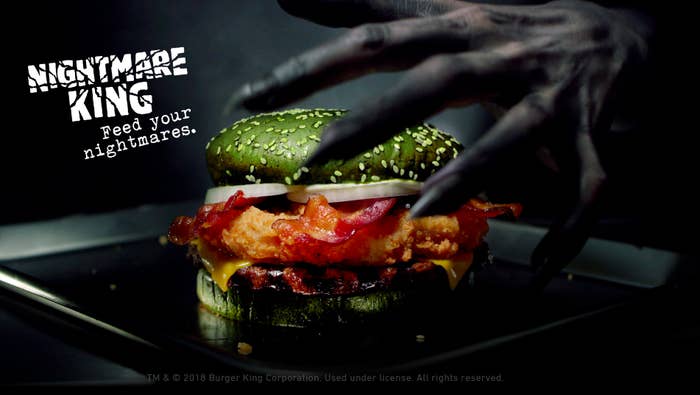 For starters, it's green. Yep. The burger buns are totally unapologetically green.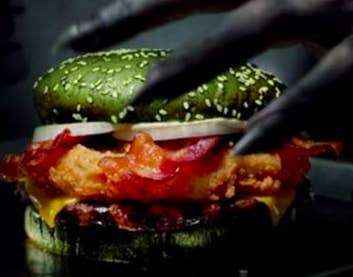 People are a little wary about this newest addition to the Burger King menu.
But they're definitely curious.
Here's the kicker: Burger King actually worked with Florida Sleep & Neuro Diagnostic Services, Inc. to study sleep patterns that are common after someone ingests a burger.
You should know, a vegetarian option is also in the works.
What say you?
You can order a Nightmare King burger for a limited time starting October 22.