In late 2014, Ukrainian artist Alexey Kondakov was browing the interwebs looking for inspiration when he stumbled upon Caesar van Everdingen's "Nymphs Offering the Young Bacchus Wine, Fruit and Flowers."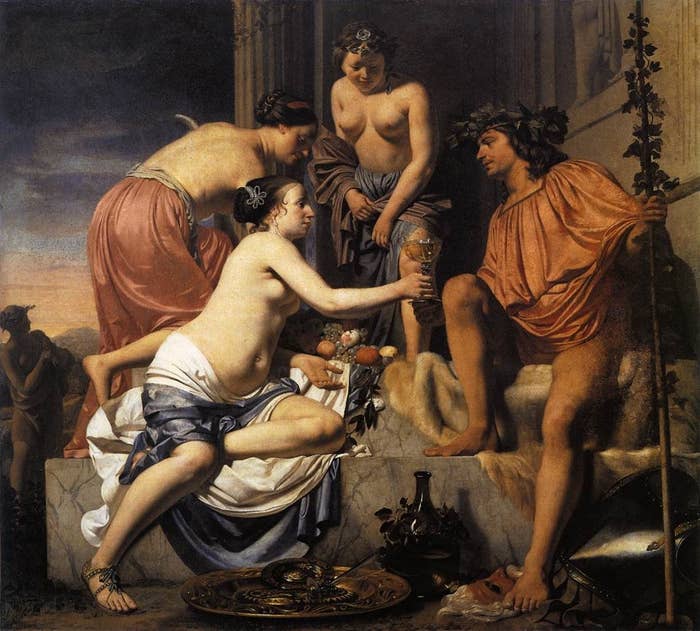 So he did!
1. Like this classic piece by Frank Dicksee set in a dirty car shop.
2. Or these ladies lounging on the shores of Mondello.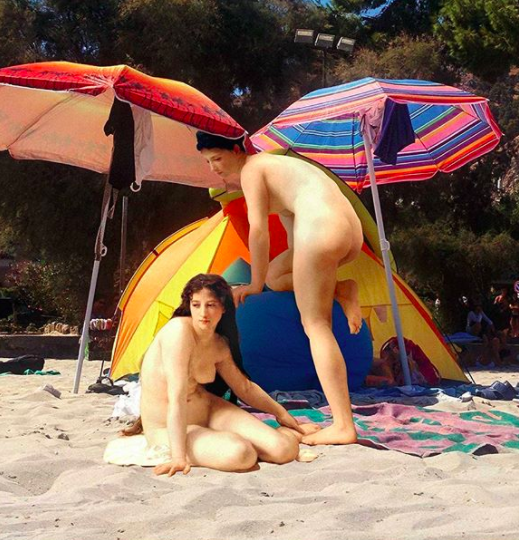 3. Or these BFFs peeking out the window of a bread shop.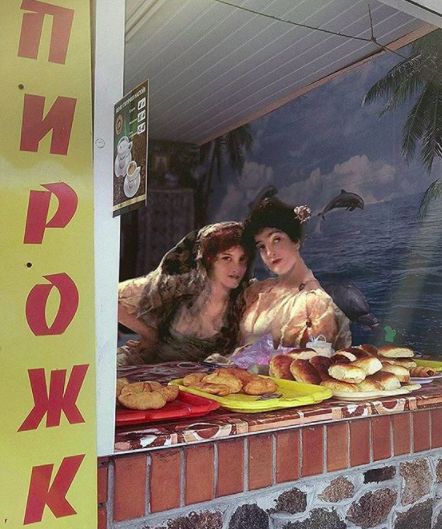 4. How about this commuter with a lamb holding on tight?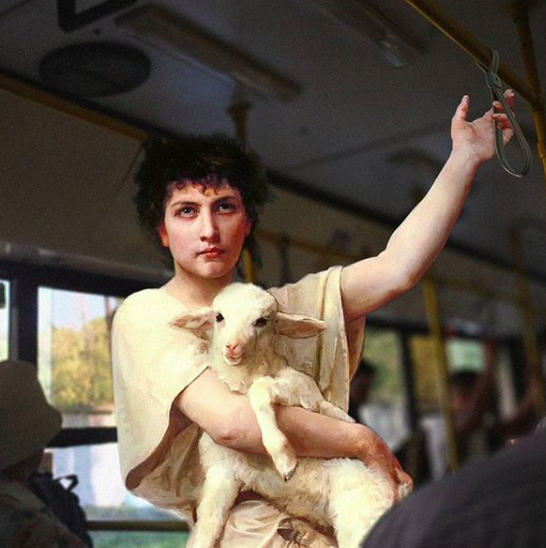 5. Then there's this angelic creature reading on the subway.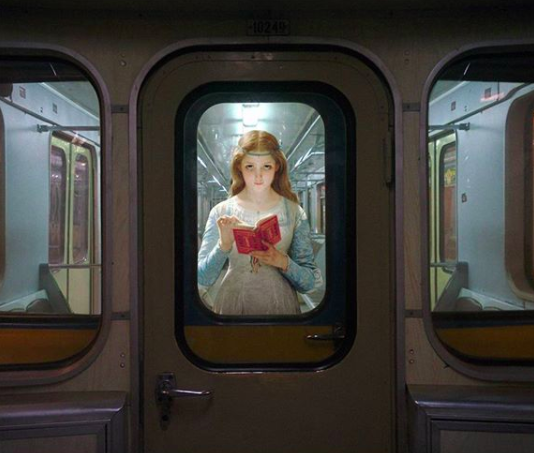 6. Fixing an air conditioner.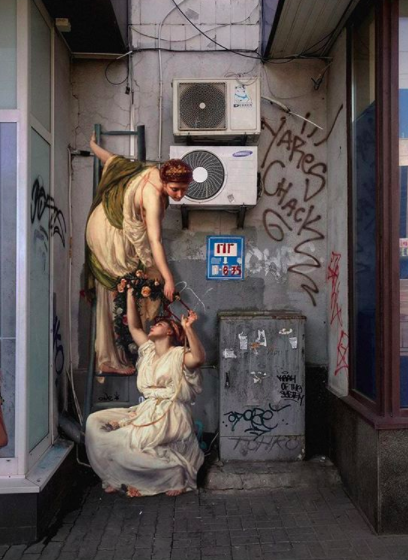 7. How cool is this one of two women browsing in a comic book store?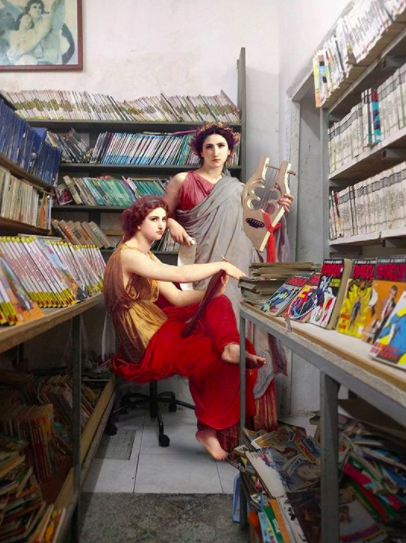 8. Passed out at a diner. Ha!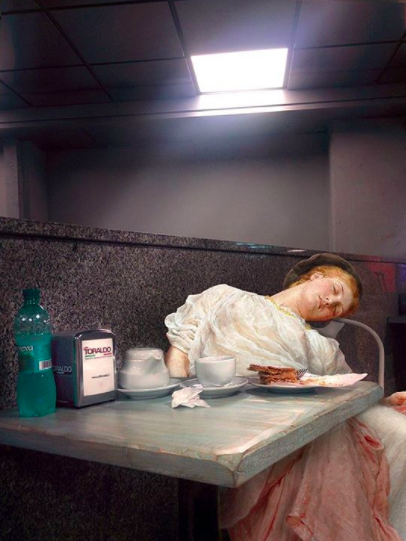 9. Working the turntables in a nightclub.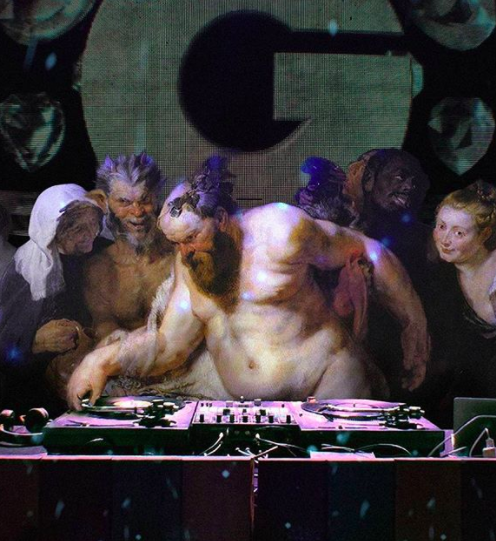 10. Making out on a bus.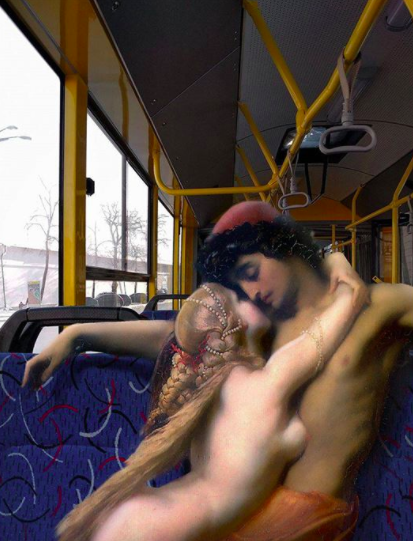 11. And contemplating what to wear. So cool!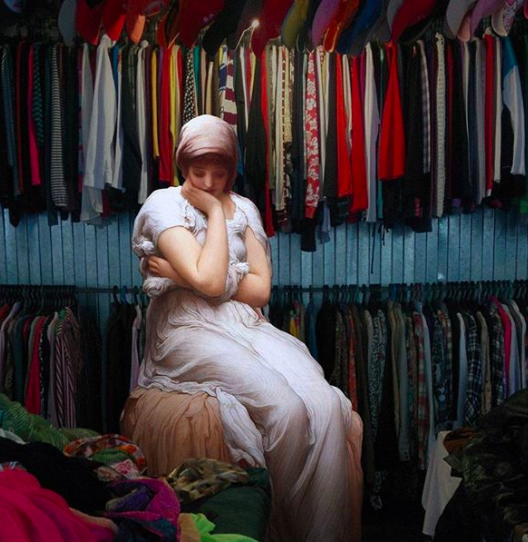 This series is, itself, a work of art. Bravo, Alexey!