This is Juan Garcia (pictured with his two sons) and he does not mess around when it comes to marketing his family's homemade salsas.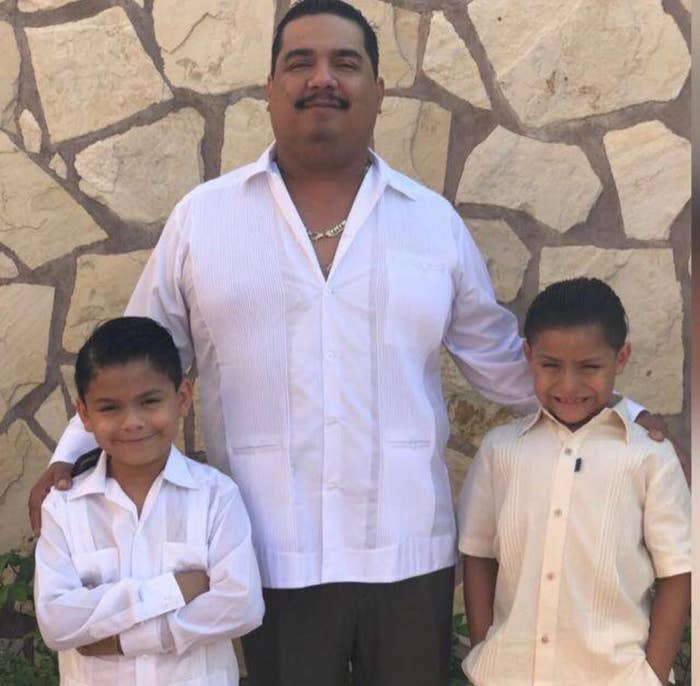 Garcia is the owner of a meat market/grocery store in Matamoros, Mexico, called Super Carnicería 18.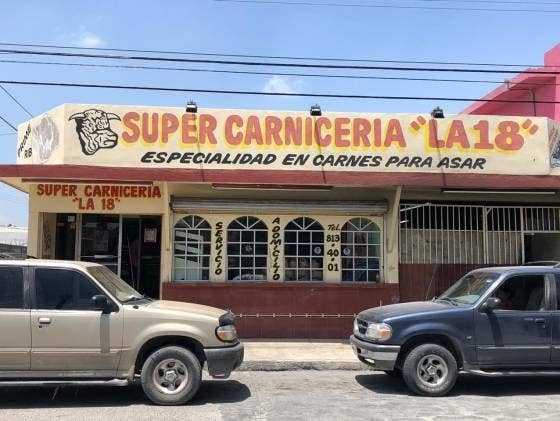 The store has been getting a ton of attention lately because of these hilarious salsa names.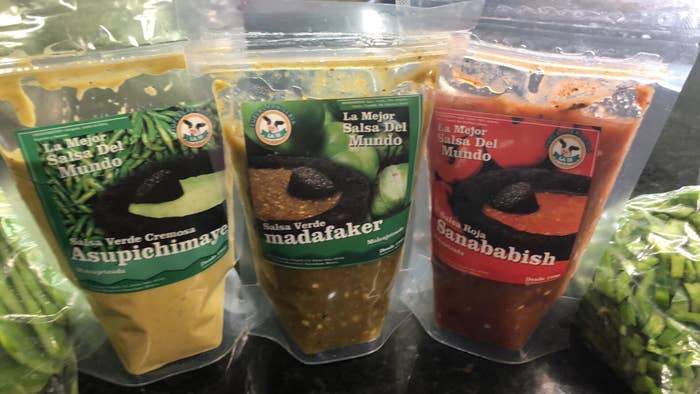 About 10 months ago Juan thought of packaging the salsas his family has been perfecting for years. They would package them fresh, without preservatives.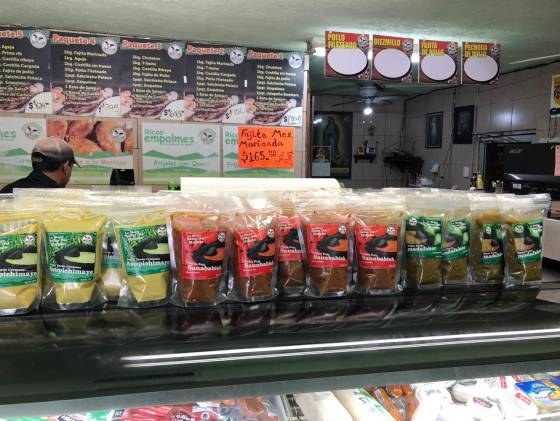 That's where Juan's father, Héctor, comes in. You see, before Héctor opened the family store, he worked as a butcher in the U.S., but he didn't know English.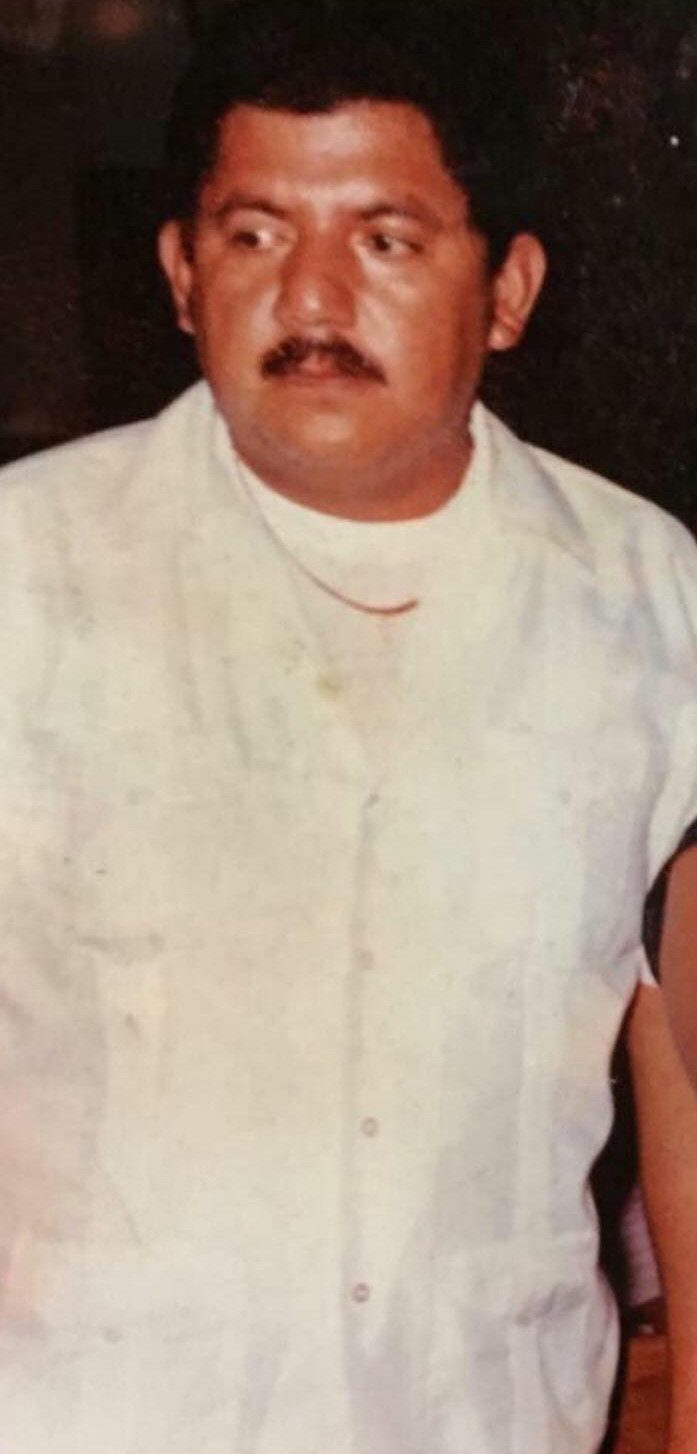 And that's where these amazing names were born. First there's the "Sanababish."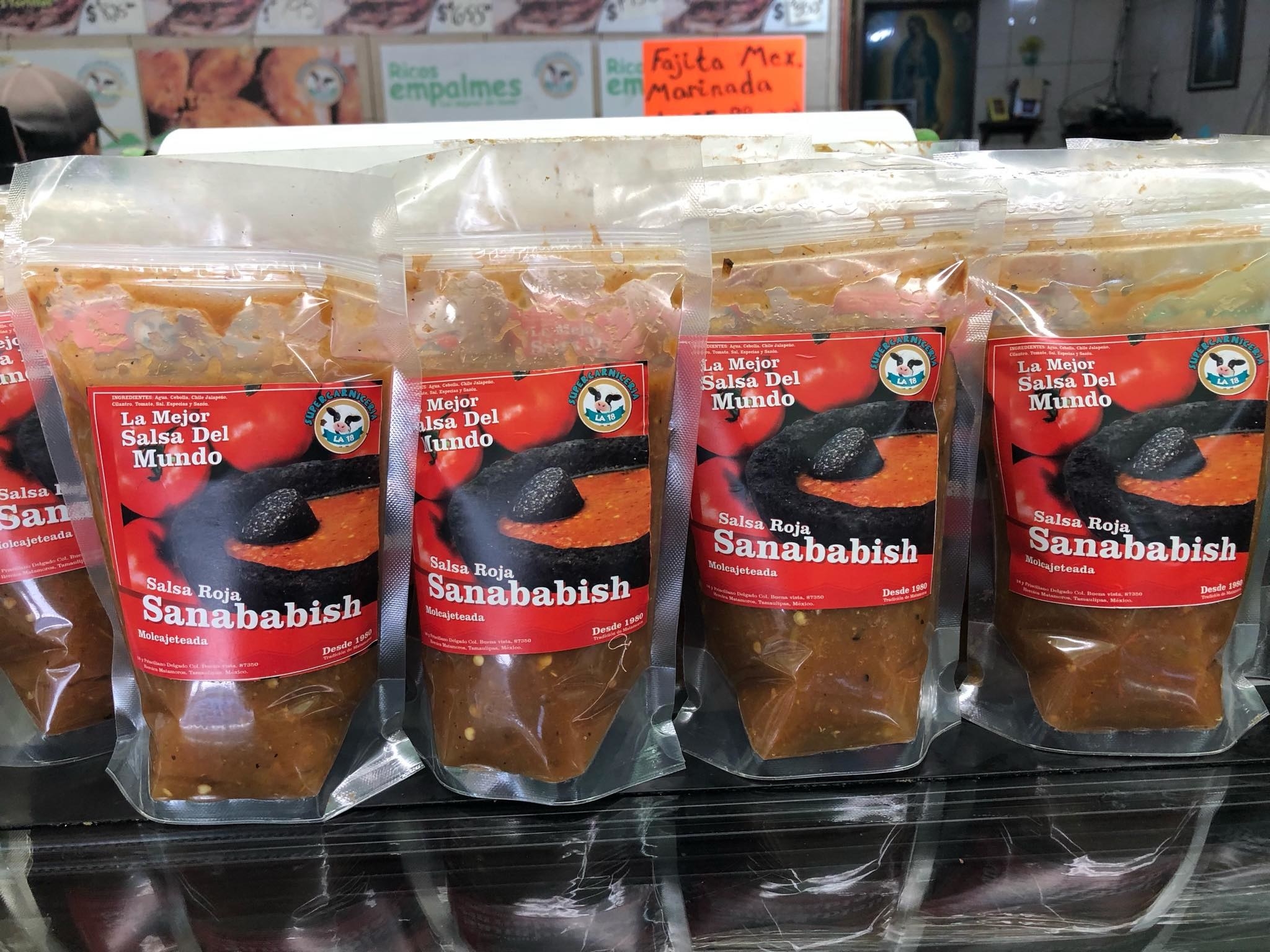 Then there's the easily discernable "Madafaker" salsa.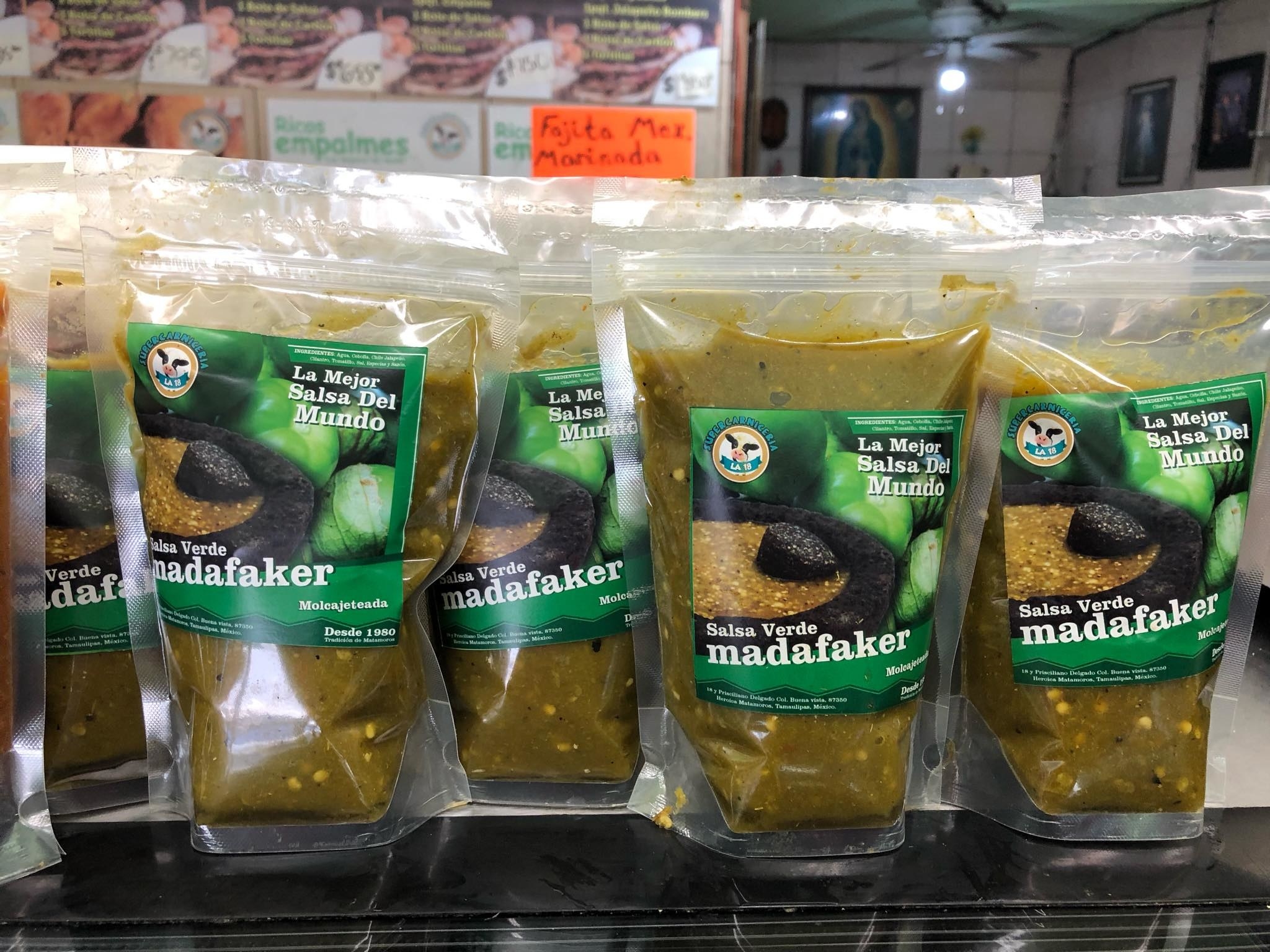 And then there's the "Asupichimaye," named after the response Juan's dad would get when he secretly slid an extra habanero chili into the salsa.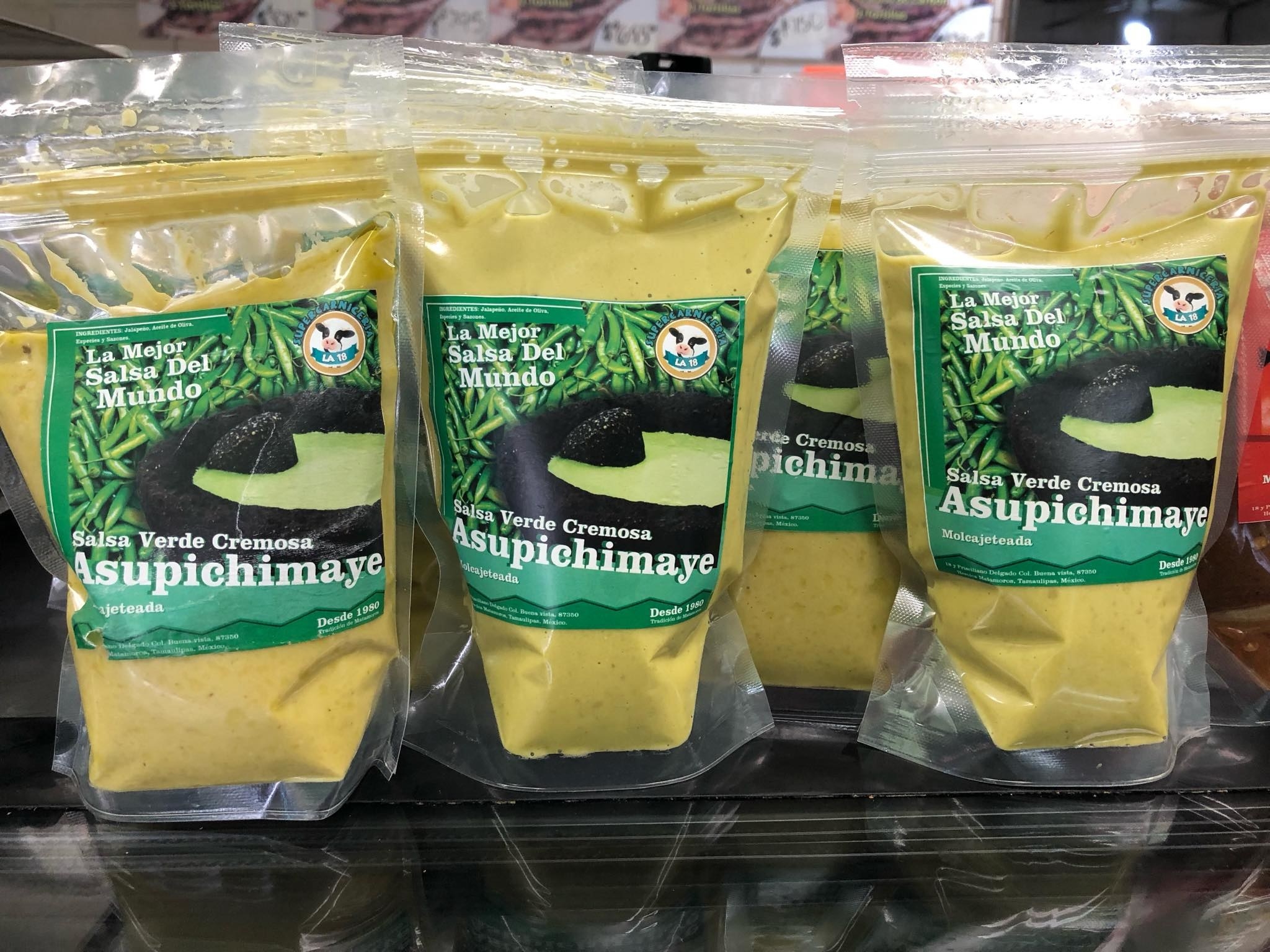 Garcia tells BuzzFeed, "He was part of a story. A story that led to him opening his own store."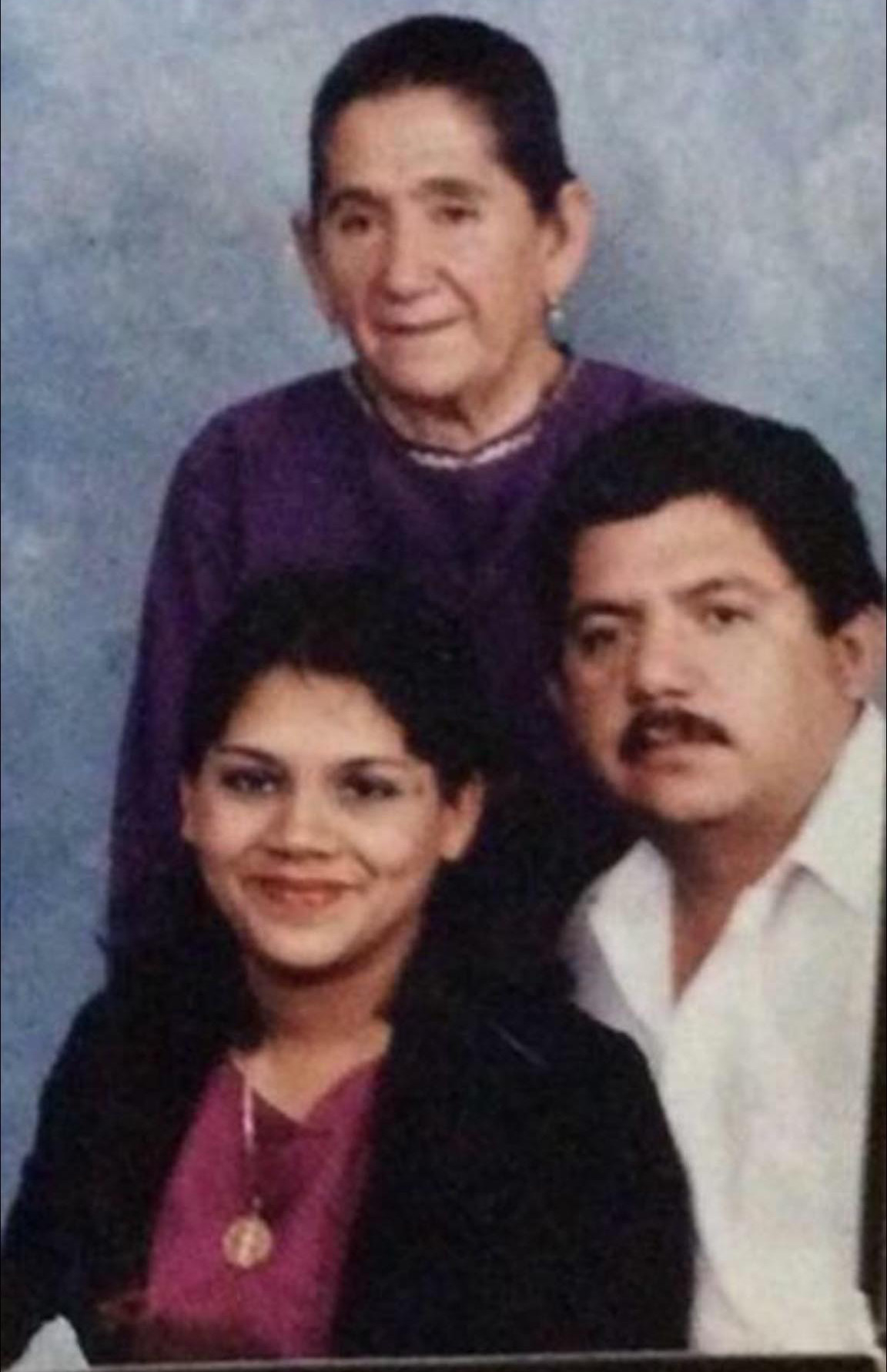 "It's all in fun." Super Carniceria 18 has gotten calls from Colorado, France, and even Germany with people wanting to either purchase or sample their now-famous salsas.