Little Tavaris Jones made his big debut on the national stage yesterday during the halftime show of the last regular season game between the Cleveland Cavaliers and the Golden State Warriors.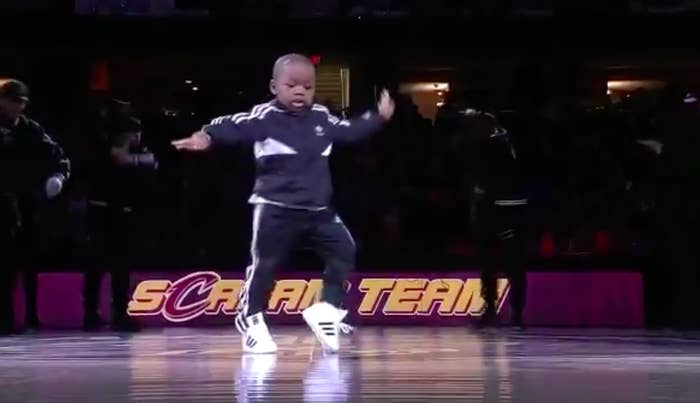 He brought the house down. Check him out!
People everywhere are talking about Tavaris' obvious dance skills.
I mean, this kid has some swagger!
Way to go, Tavaris!
More, please!