This Huge Carrot Is Actually A Big Piece Of Meat Just Introduced By Arby's
"I'm done with 2019 now."
Arby's has done something different with the time-honored carrots.
That's because they just introduced the "Marrot," which is basically a huge piece of meat shaped like a carrot.
The fast-food chain said it isn't interested in looking into meat alternatives like other chains are doing.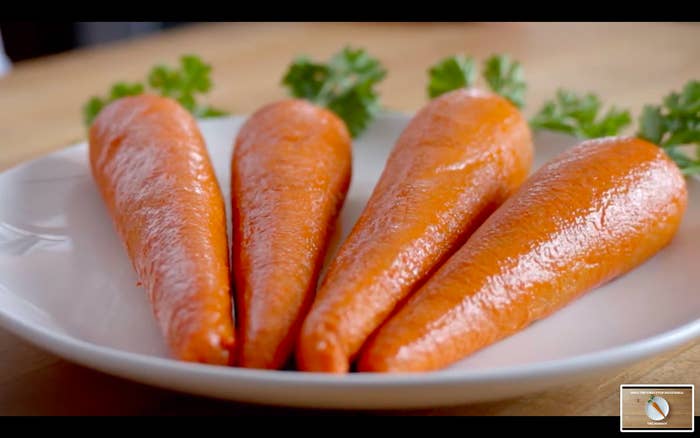 Naturally, people are left scratching their heads.
And let's just say, there's not a lot of excitement surrounding the "megetable."
Seriously, people can't even with this meat-based carrot.
So just to reiterate: This is a slab of turkey breast made to look like a carrot, rolled and cooked in a cheesecloth, before being tossed in dried carrot juice powder.