A Little Girl Got The Ultimate Welcome Back After Undergoing Cancer Treatment
A welcome fit for a queen.
On January 2, eight-year-old Bridget Kelley got all dressed up, and was ready to finally go back to school after a 15-month absence while undergoing cancer treatment.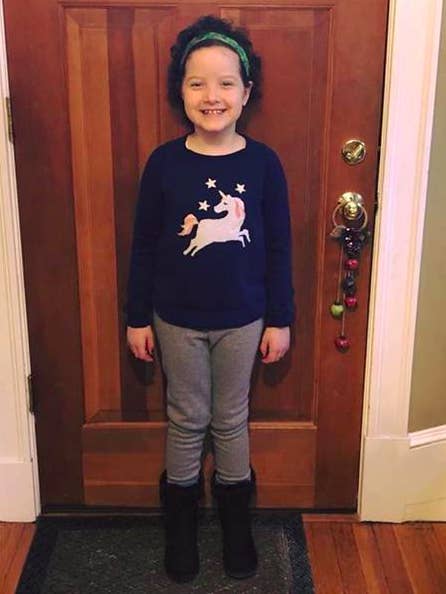 You see, Bridget was diagnosed with acute lymphoblastic leukemia (a type of blood cancer) in September 2016.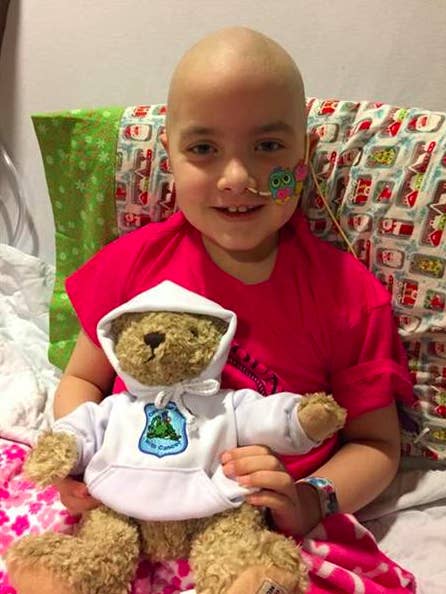 And when Bridget headed out for her first day back at Merrymount Elementary School in Quincy, Massachusetts, something wonderful happened.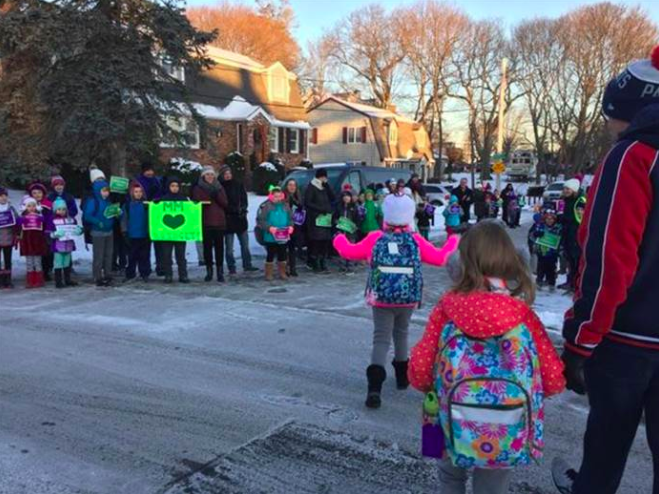 Almost 150 classmates, parents, and police officers had gathered along her walk to school to officially welcome her back with open arms.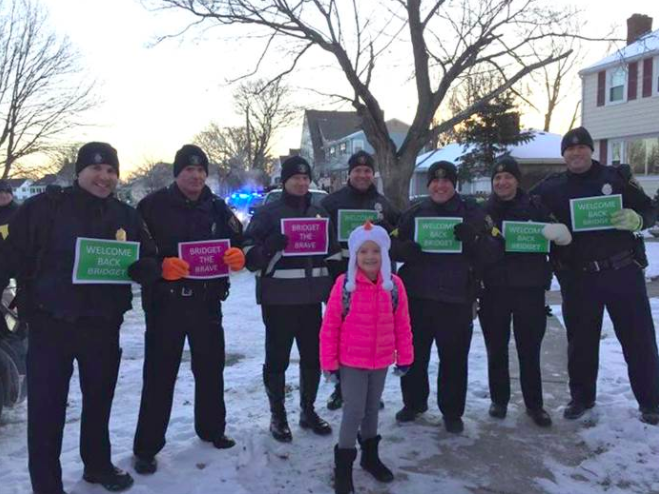 Everyone braved 3-degree weather while holding signs welcoming Bridget back. It was a beautiful moment.
Megan Kelley, Bridget's mother, told the TODAY Show, "She felt so special and so welcomed after such a long and hard road."