1.
I'm so glad this turned into a lecture even though nobody asked for one.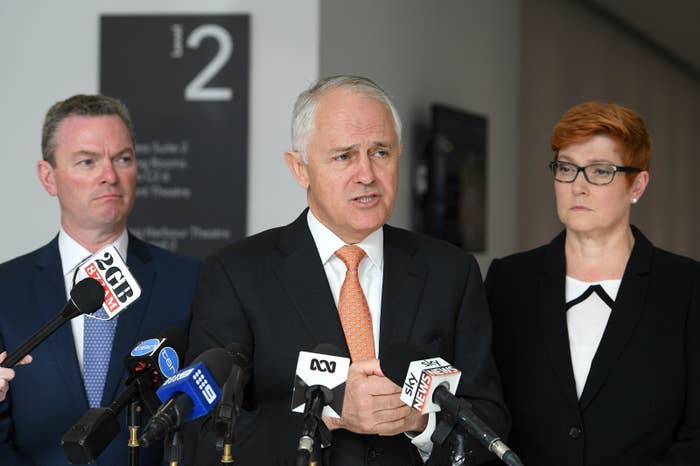 2.
Hooray.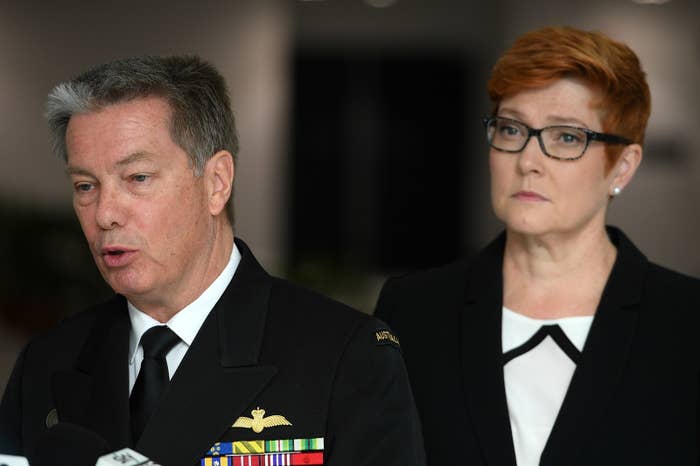 3.
She's nobody's puppet; she's nobody's protege; she's nobody's girl; she's perfected waiting for her turn to speak.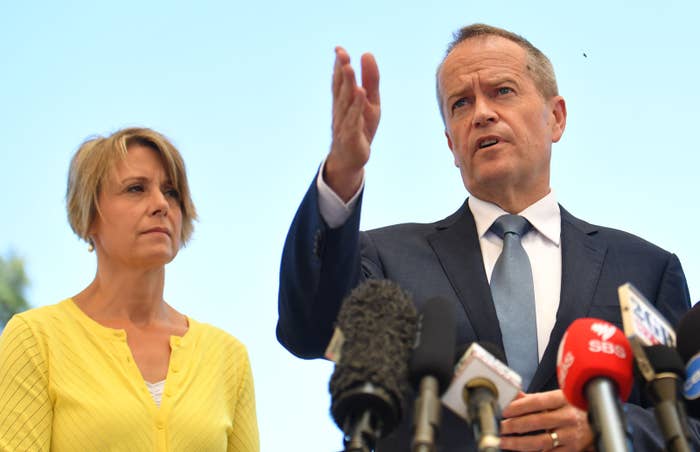 4.
Oh great, he's hogging the microphone. Again.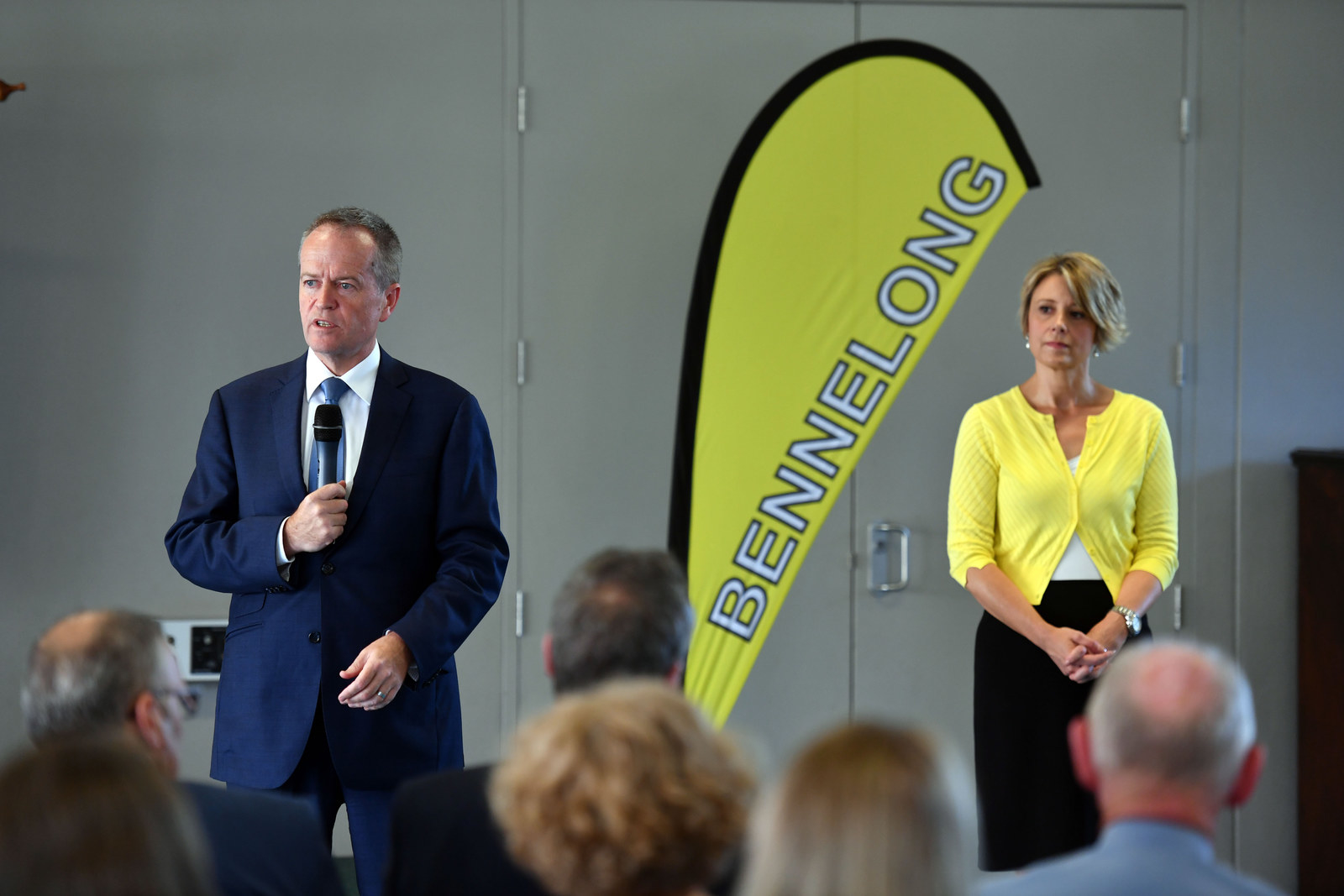 5.
Will he be done soon?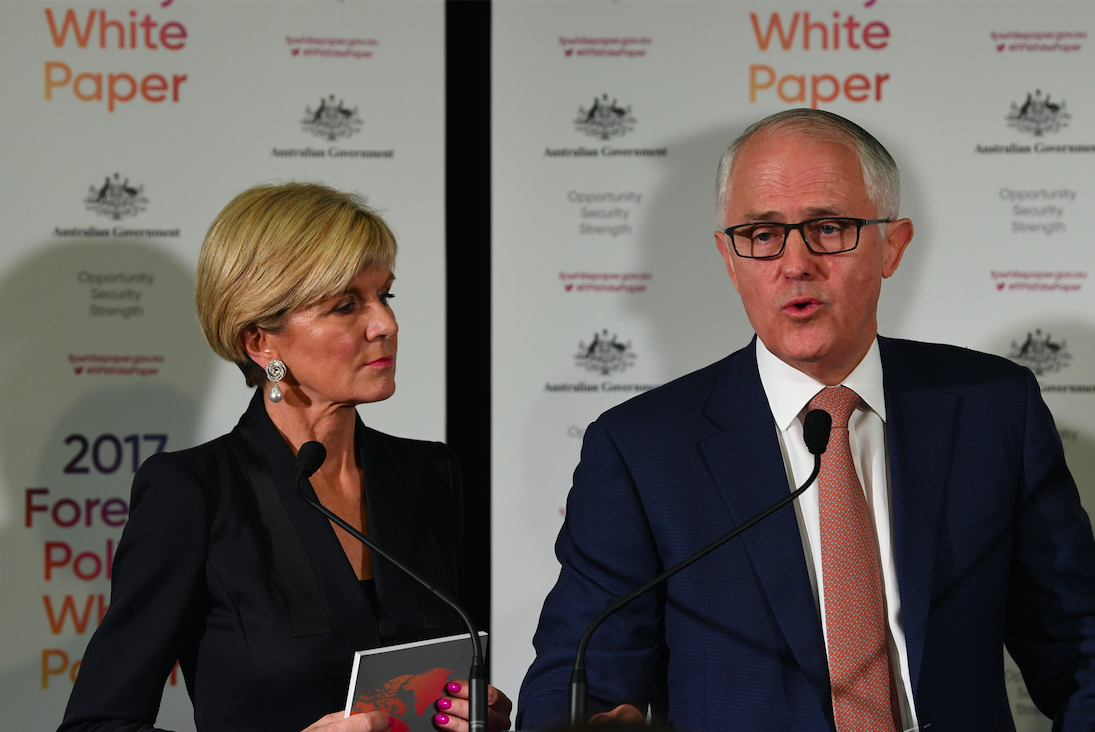 6.
Looks unlikely.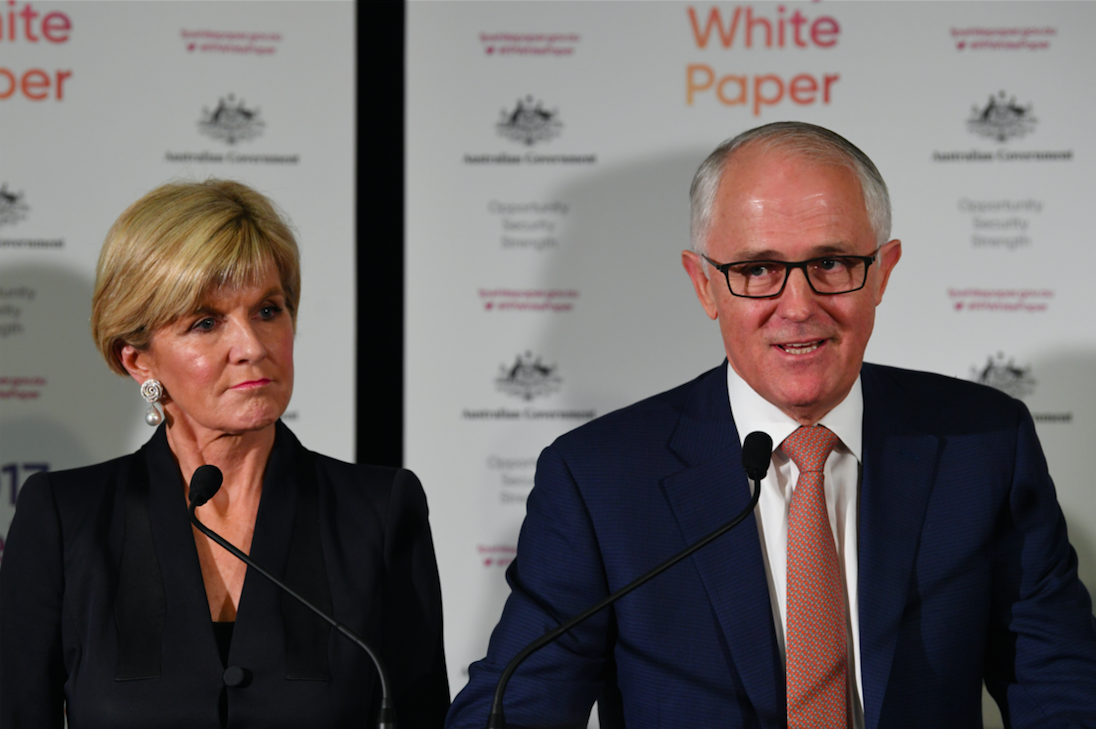 7.
Minister for revenue and financial services Kelly O'Dwyer returned from maternity leave a few months ago.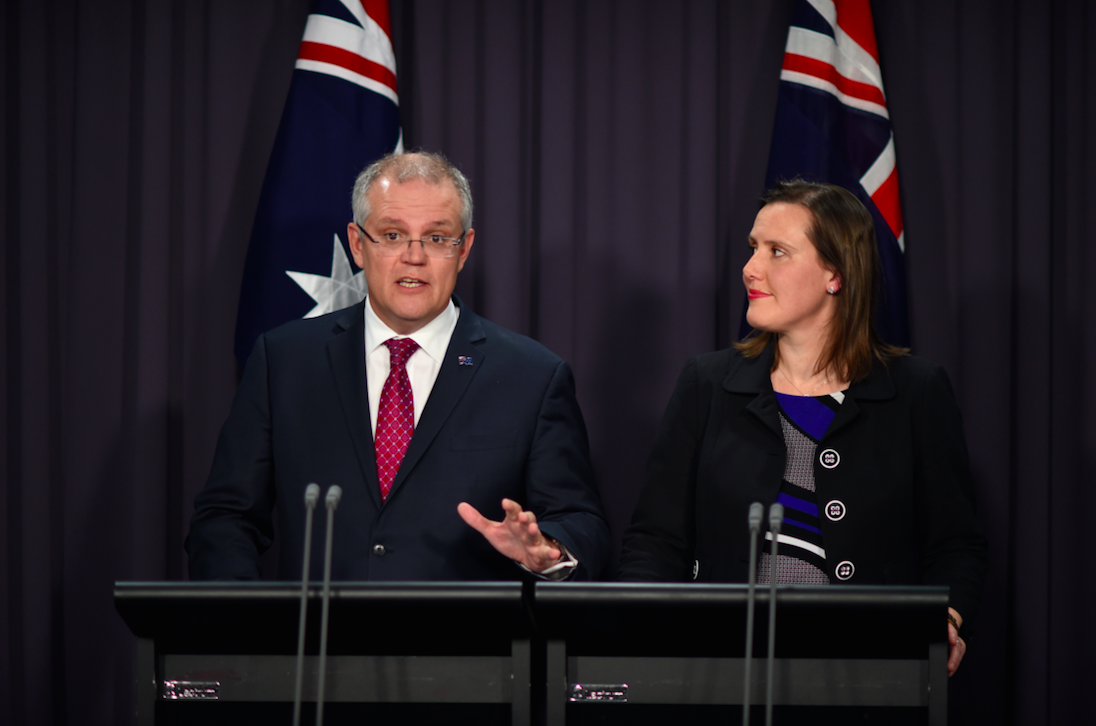 8.
One day, it will be Kelly's turn to speak.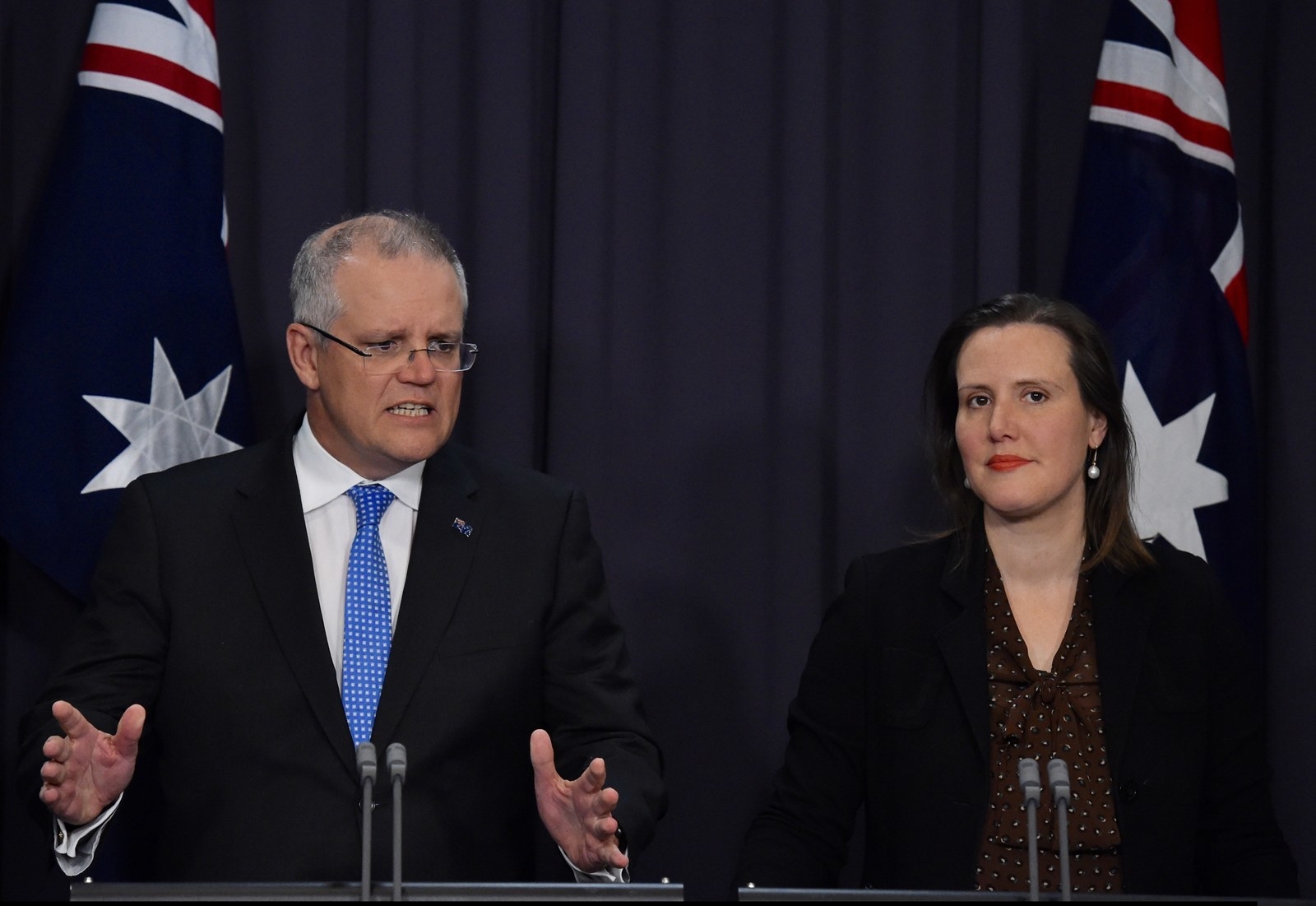 9.
Bridget McKenzie was just named the new deputy leader of the Nationals Party in Australia.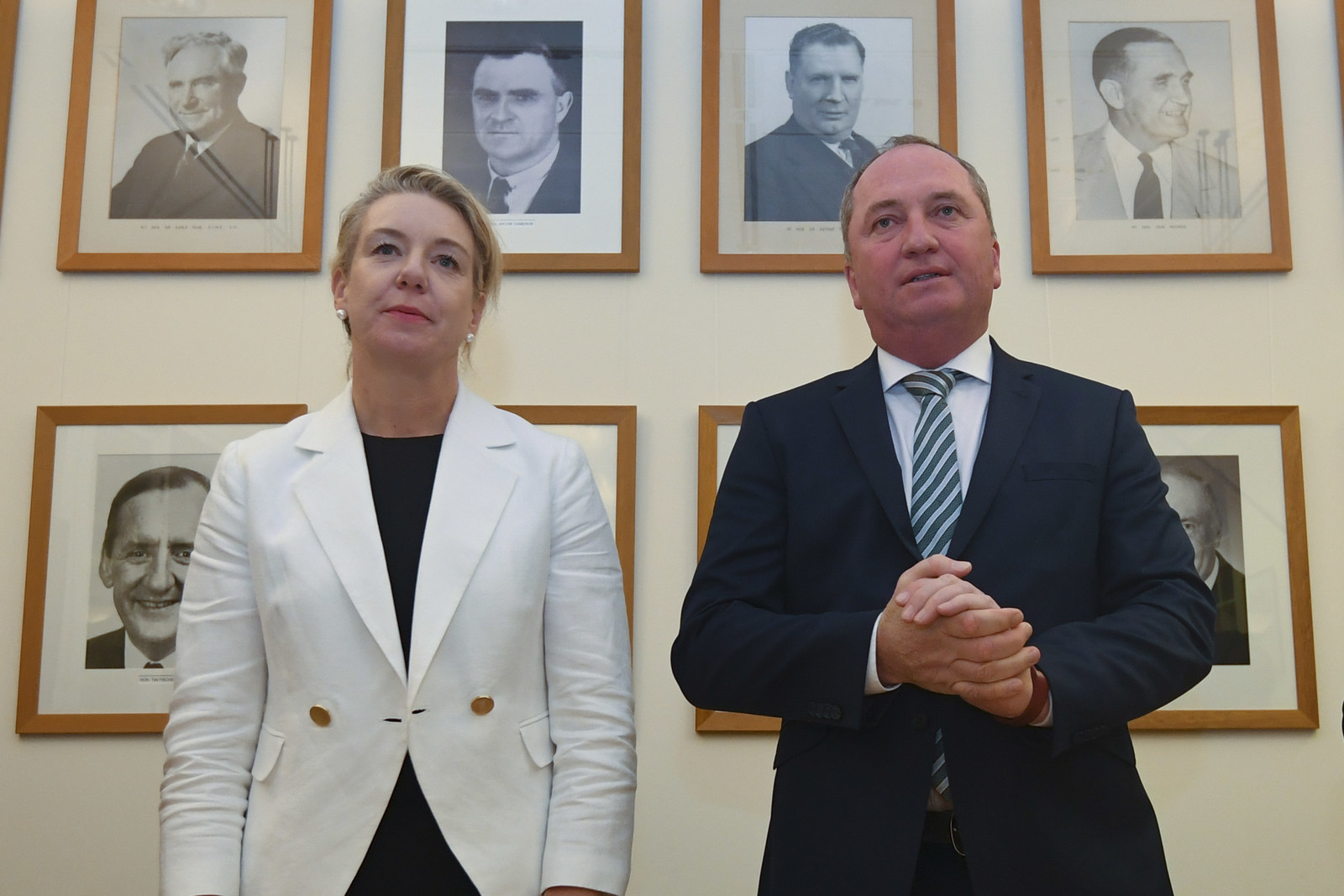 10.
But covering up her face is an option too, I guess.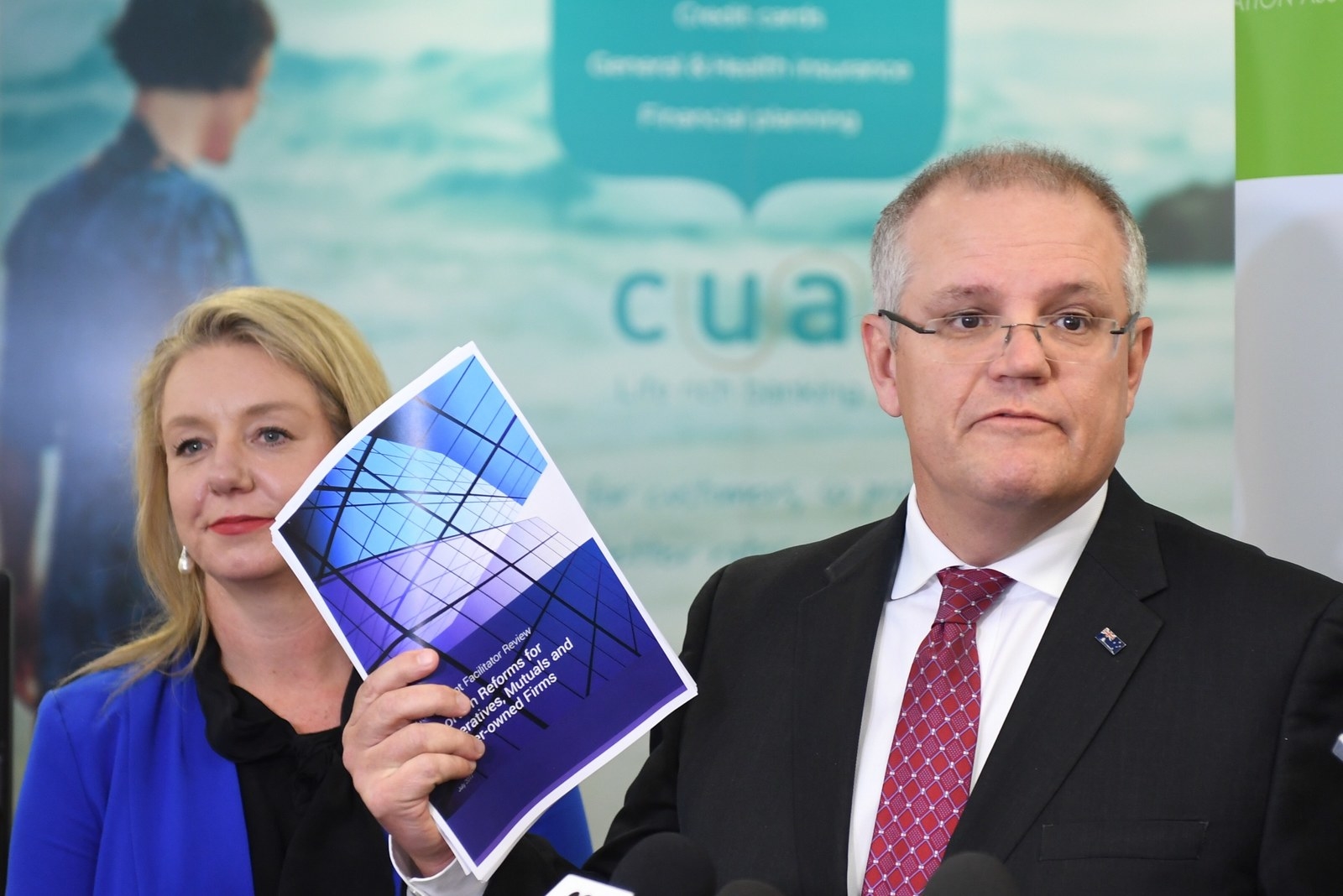 11.
Here's a classic "put the women in close so on TV you can't see how few women we have but don't let them speak" move.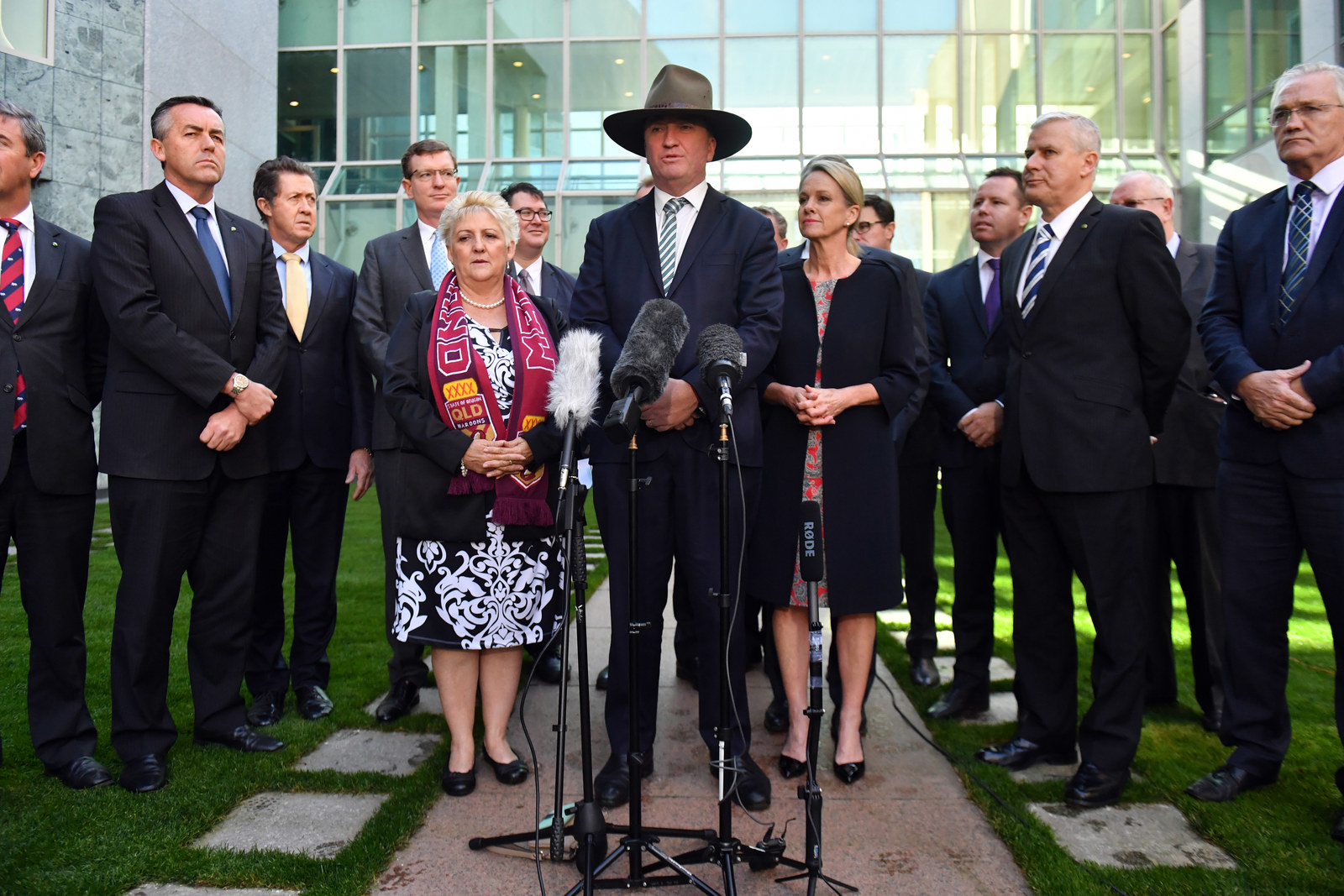 12.
Women wait with their glasses on.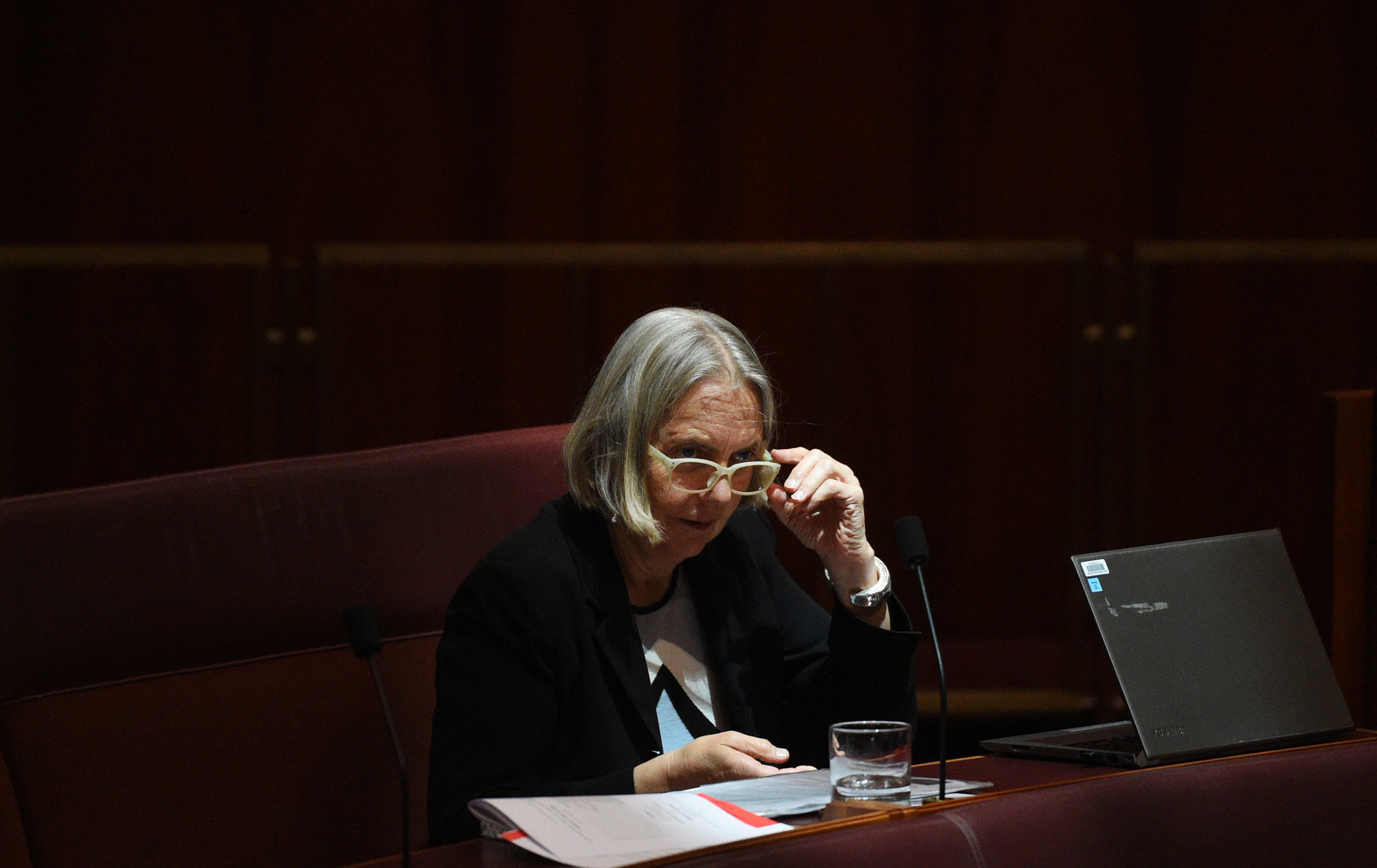 13.
Or their glasses off.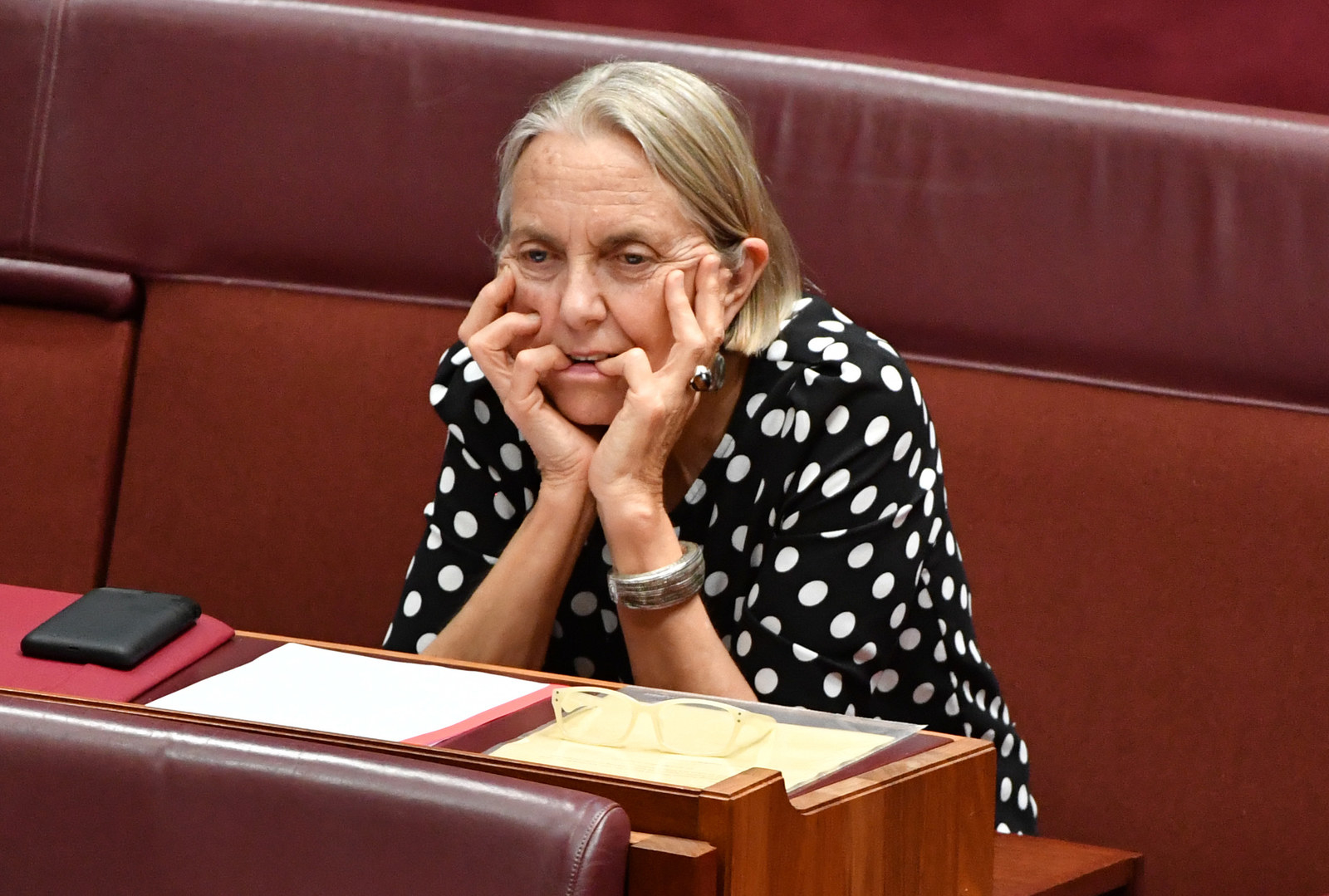 14.
Women wait literally a step behind men.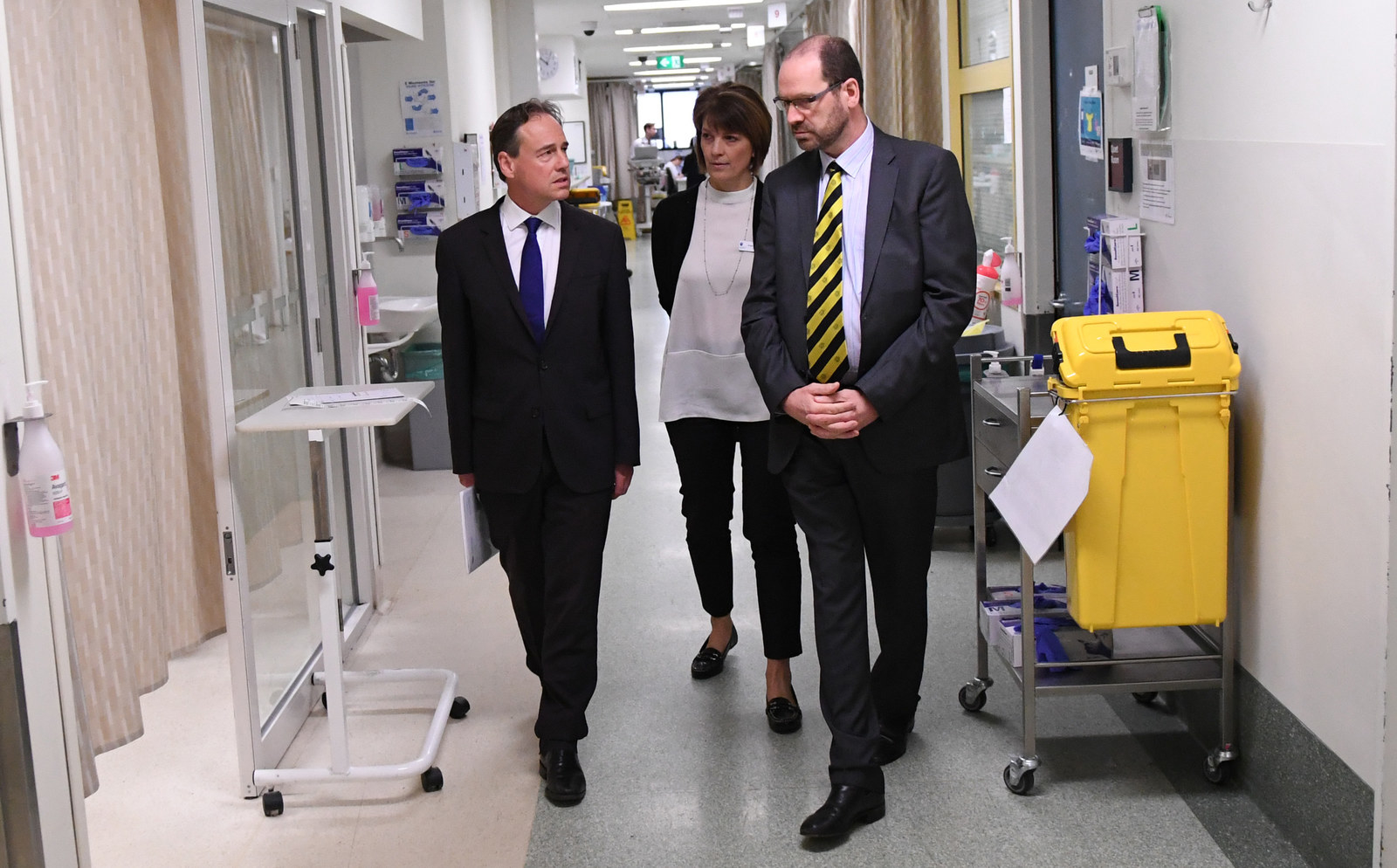 15.
Women multitask while they wait.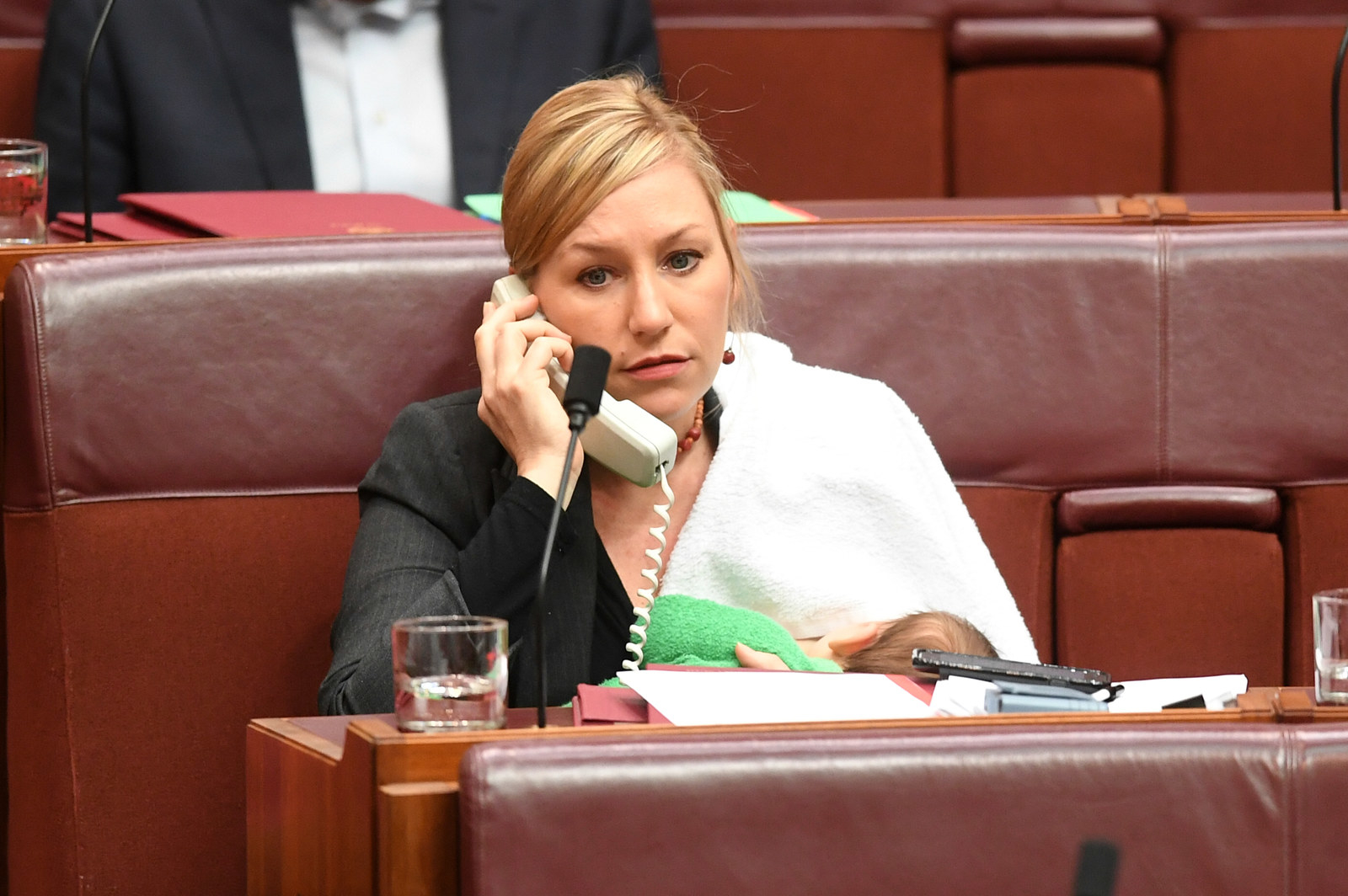 16.
Women wait in high-vis.
17.
Women knit while they wait.
18.
Women wait while getting cropped out of shot.
19.
Women wait in their trackies.
20.
Penny Wong is literally out of focus here.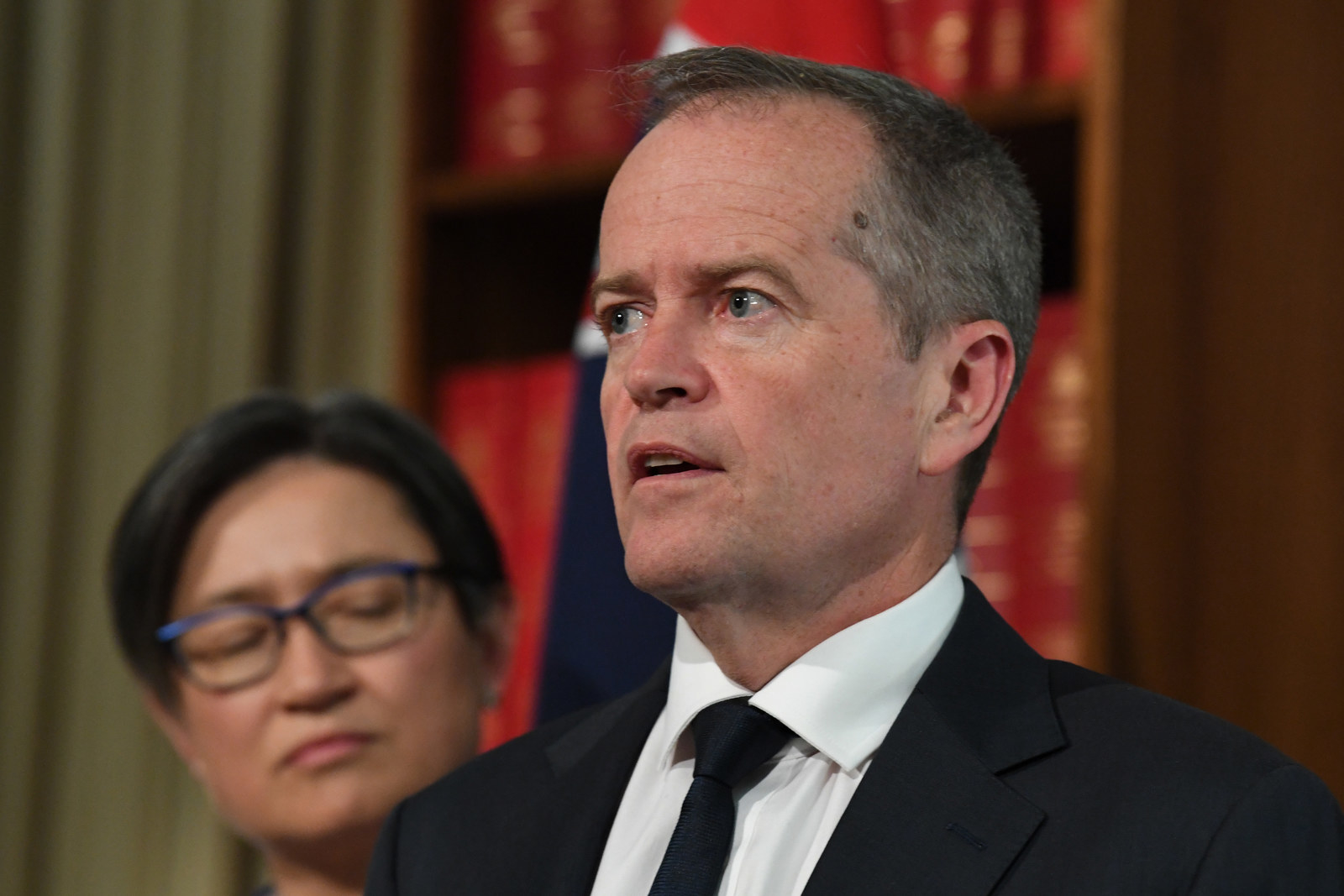 21.
Don't make eye contact, you'll just encourage him.
22.
I'm still listening, I'm just resting my eyes.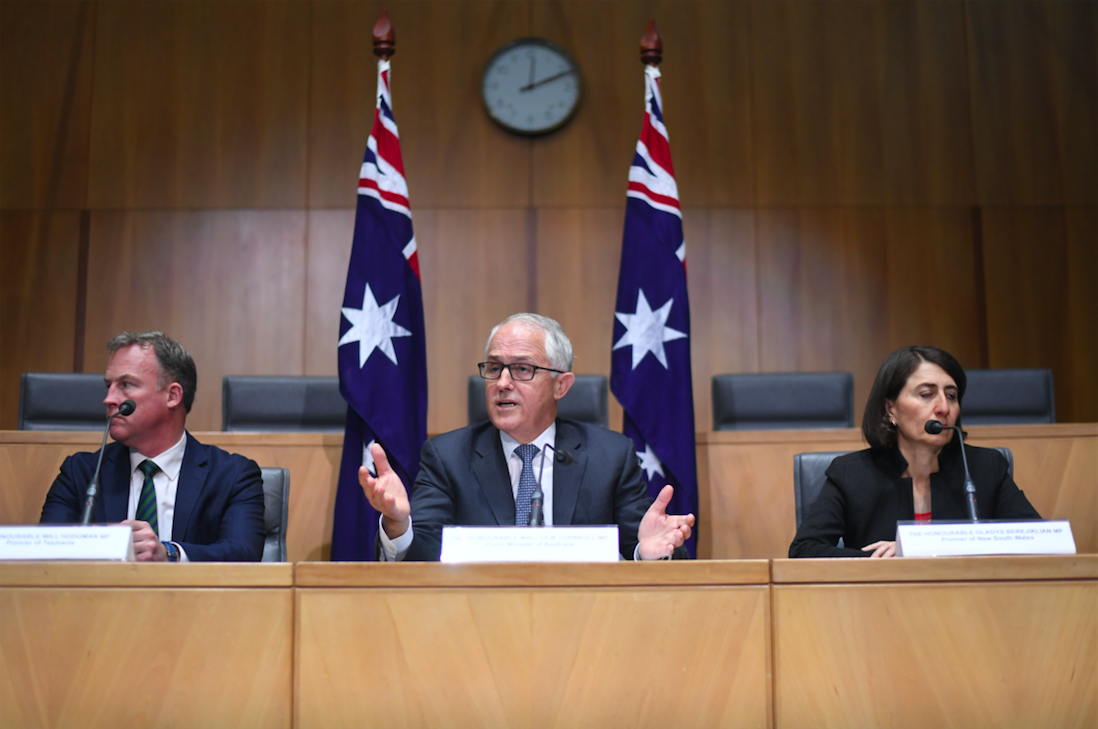 23.
This press conference is really great, but Gladys just needs to take a break for a second to look at…anything else.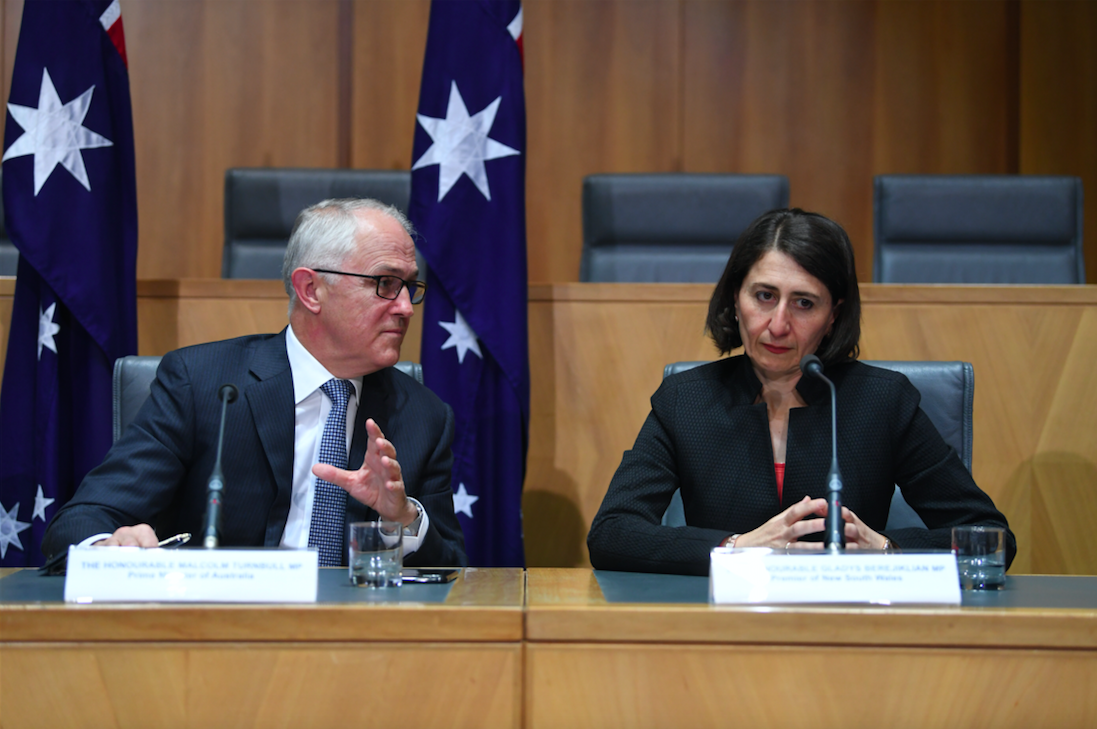 24.
Listening and awake and definitely not staring at a tiny bit of food on his face.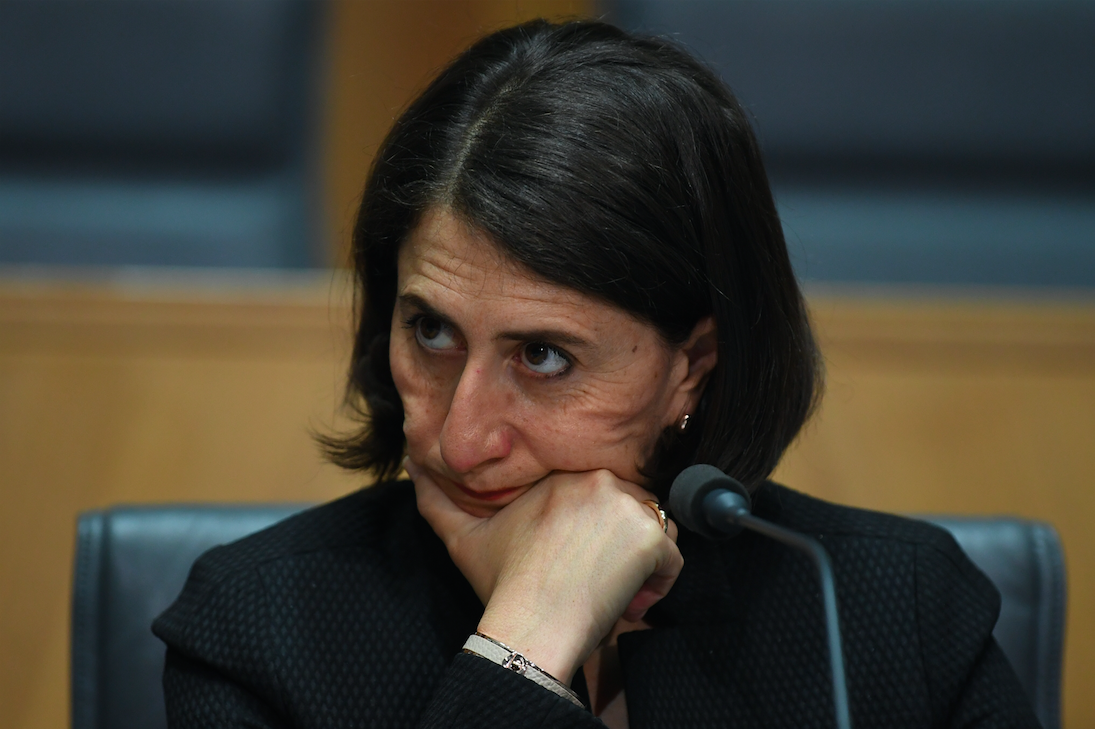 25.
"Electricity Bill"... I've never heard that before from you ... it's so funny.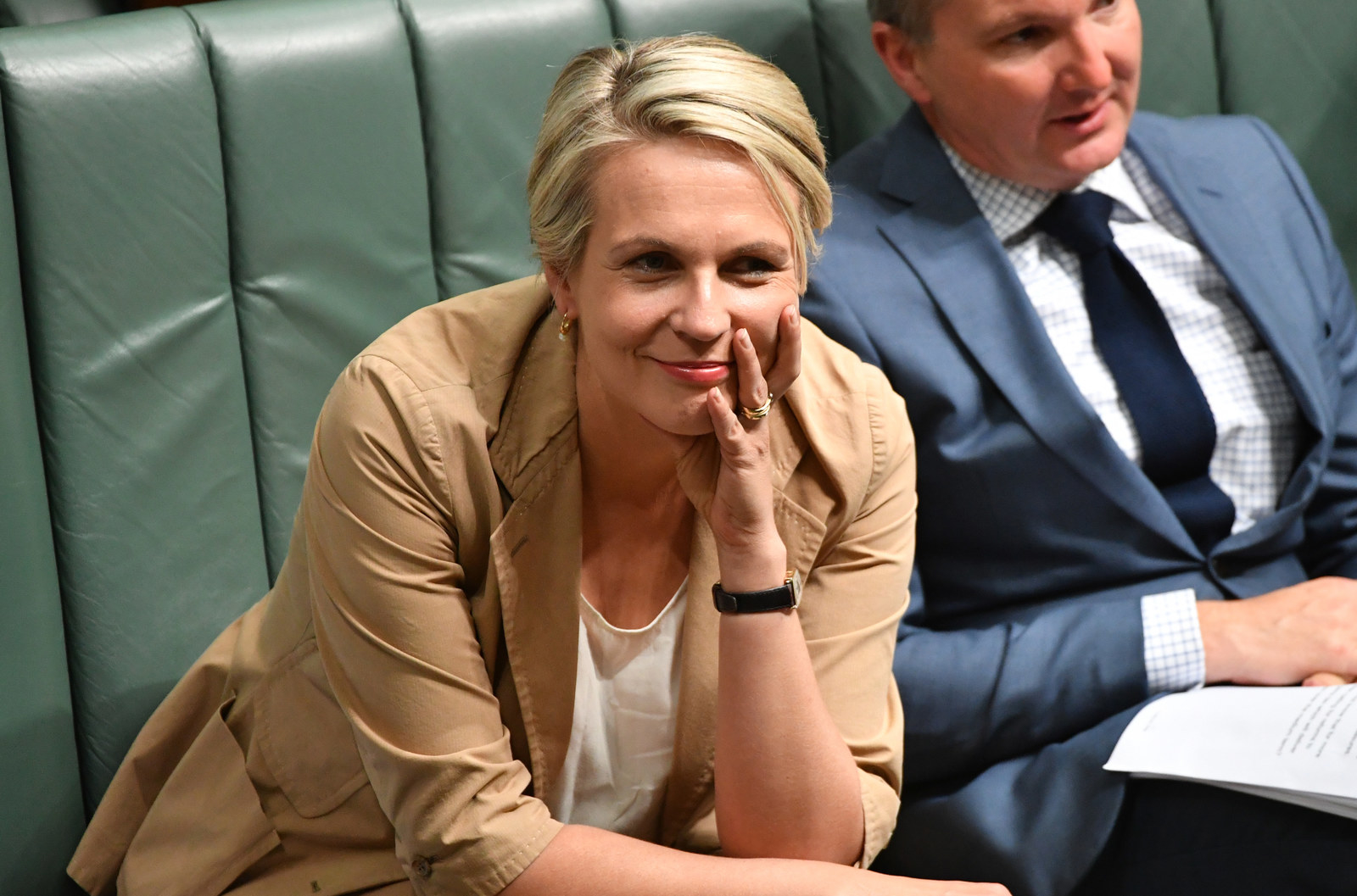 26.
NO. REALLY? PLEASE DO GO ON.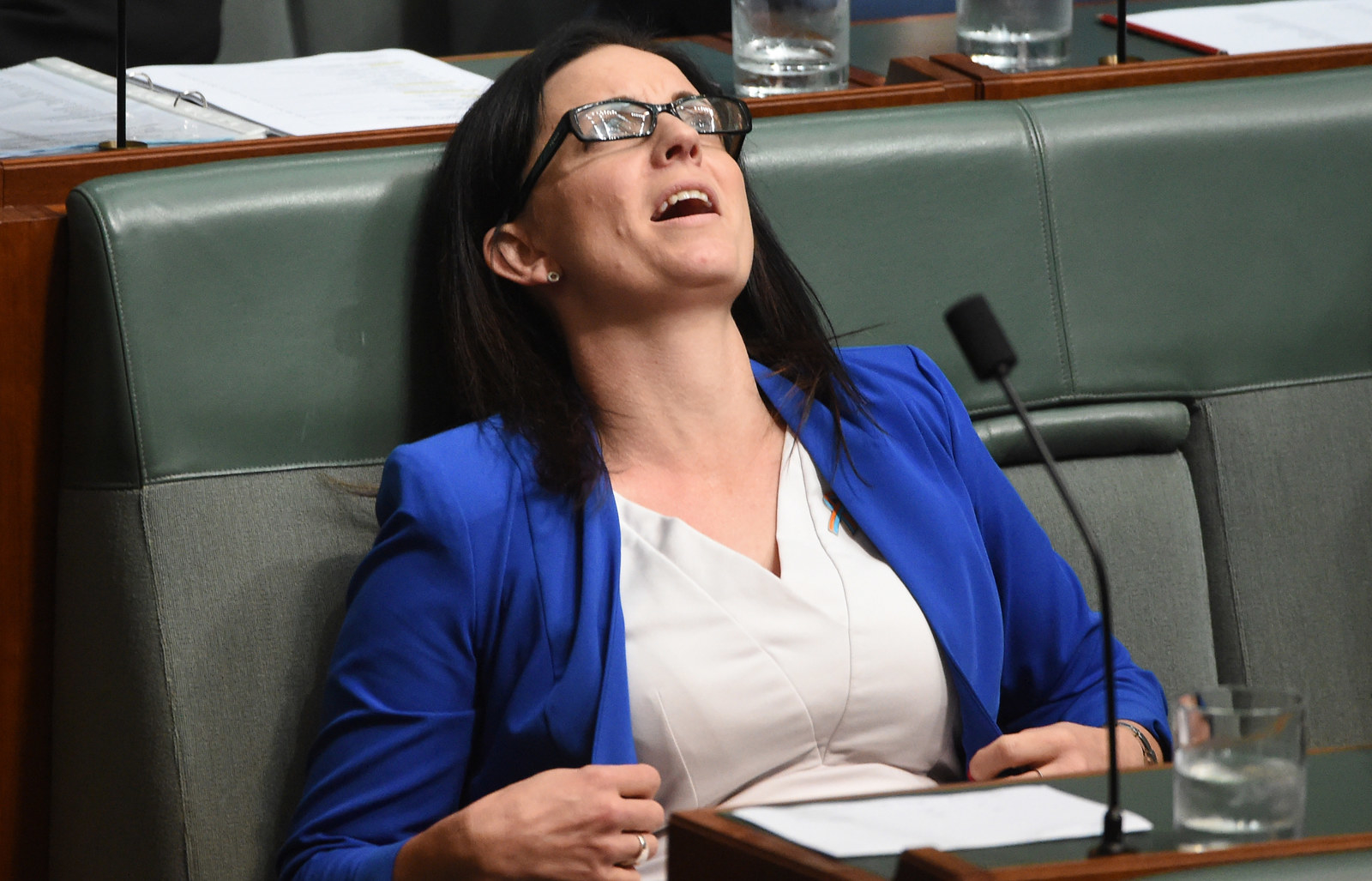 27.
This is my "really happy to be here" face.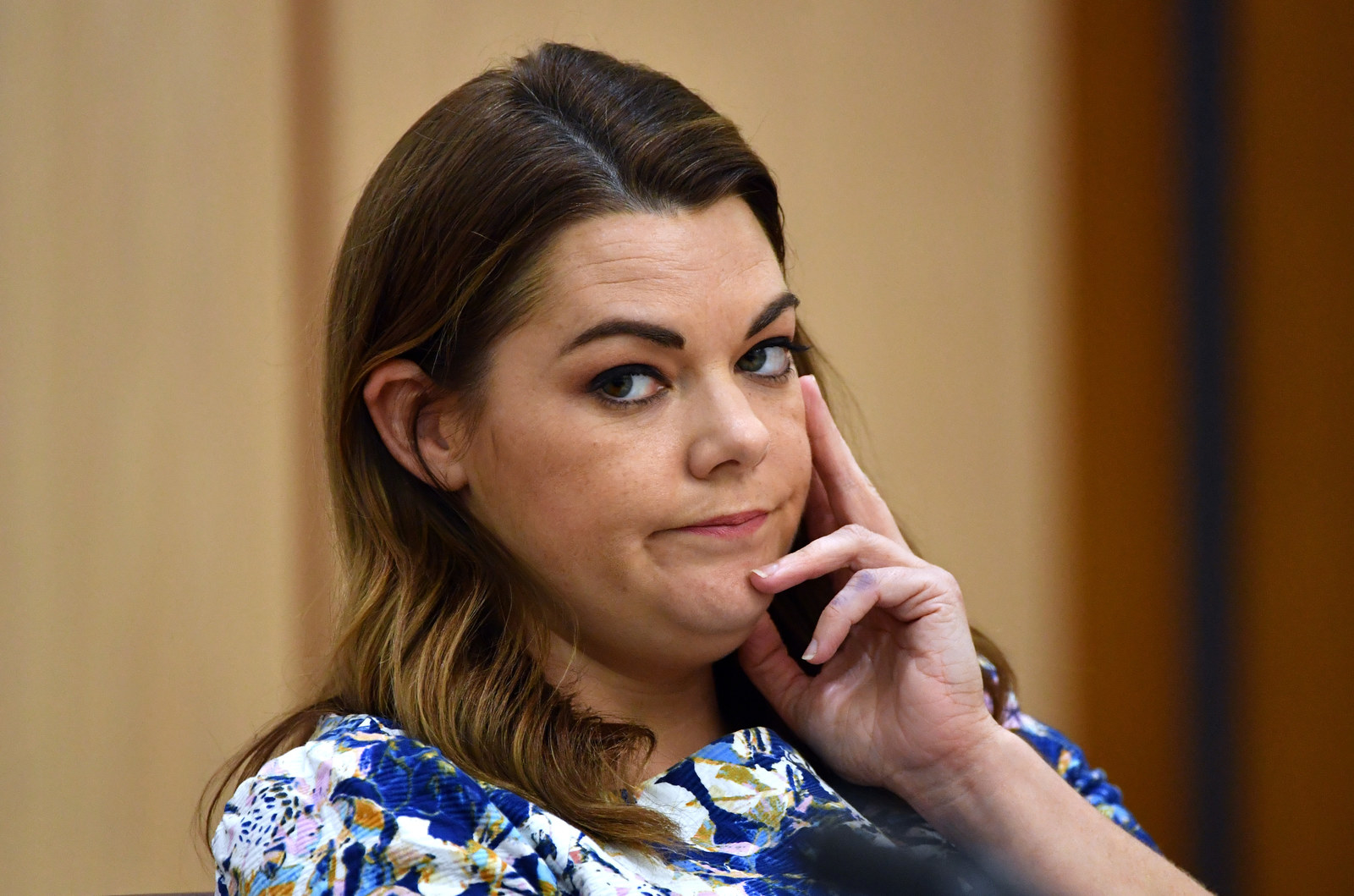 28.
Anne Aly is the first Muslim woman elected to parliament. She don't got time for your shit.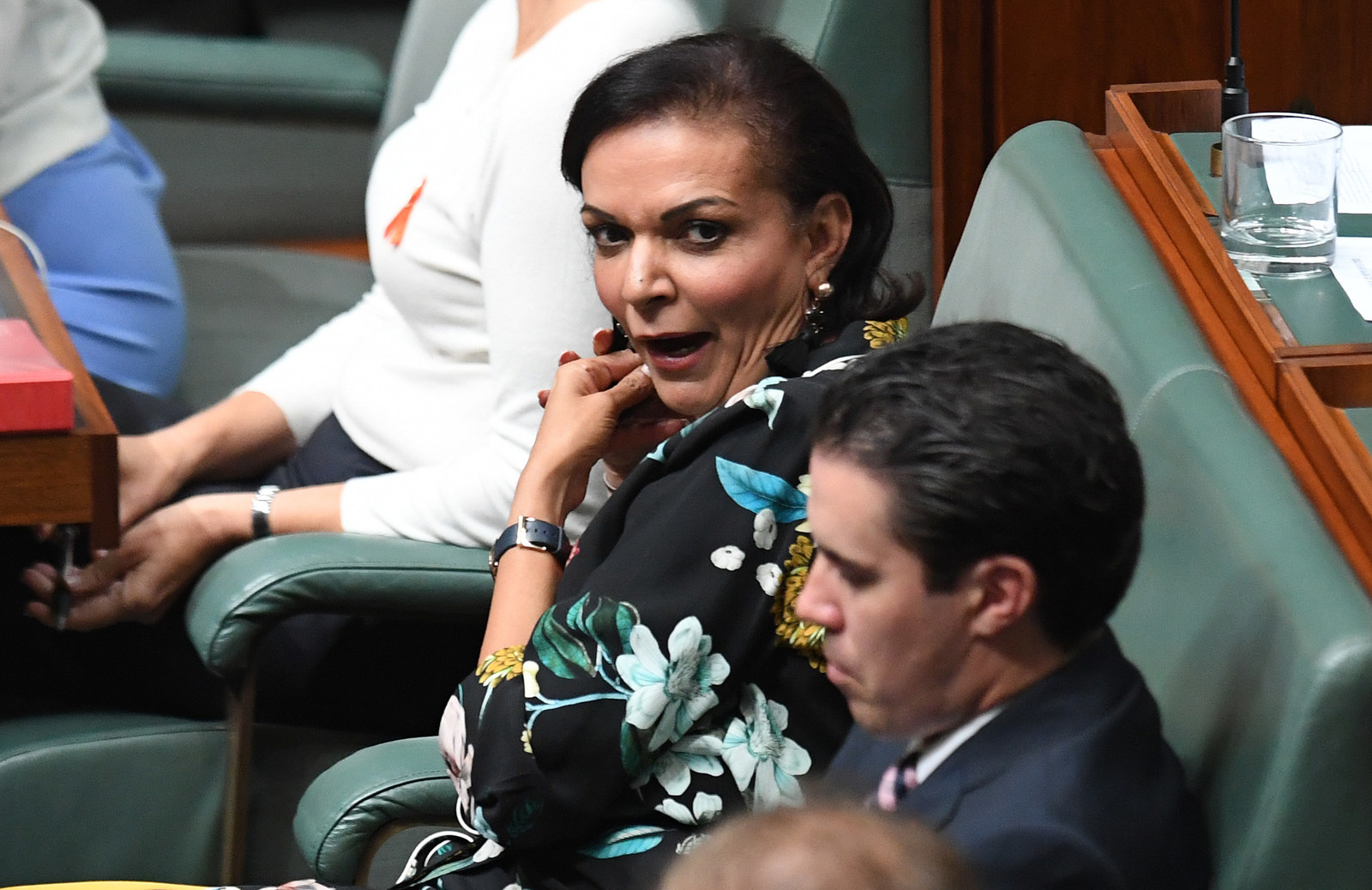 29.
*smdh*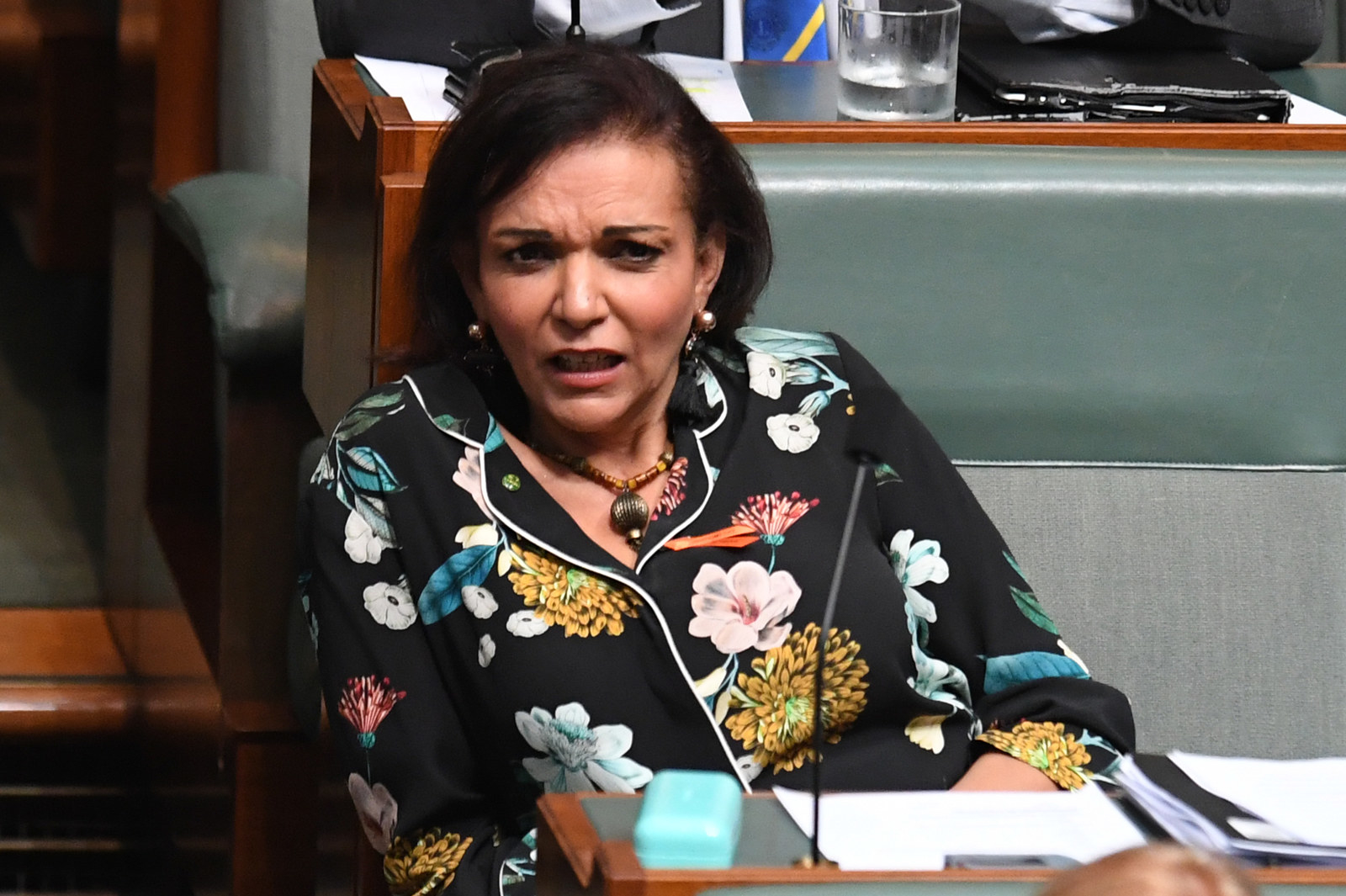 30.
Don't mind me, I'll just finish the cryptic. Again.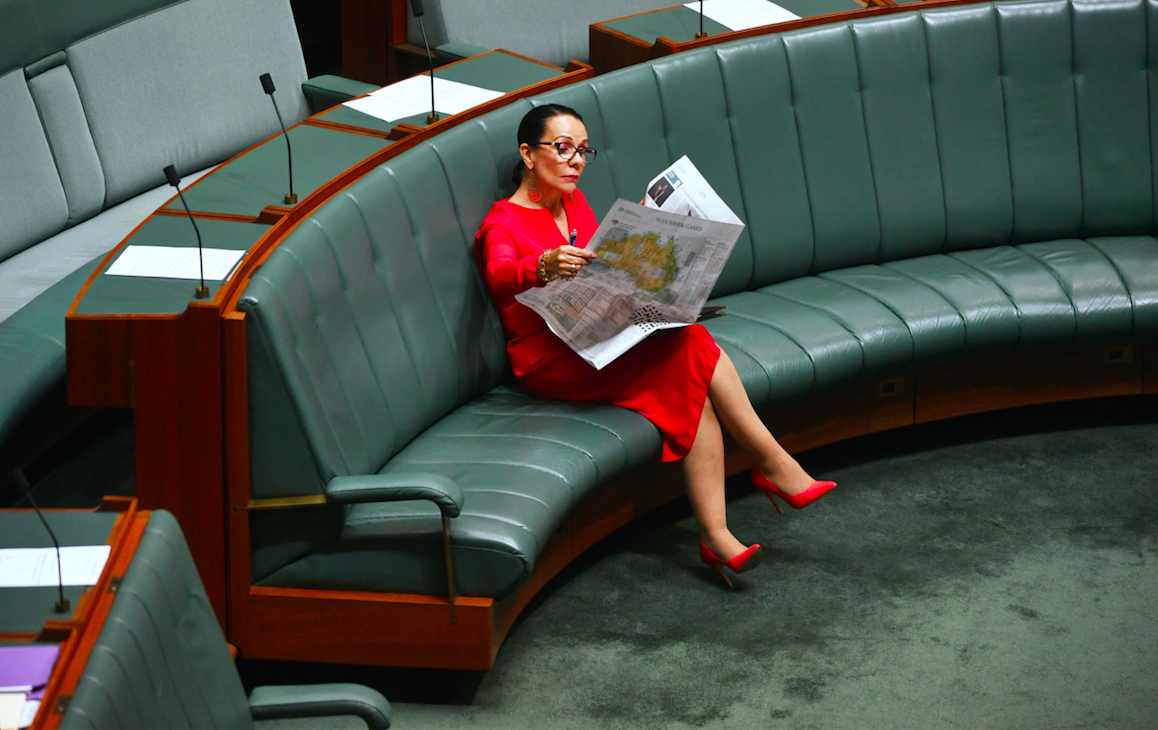 31.
Hang on, I've just gotta rest my neck for a minute.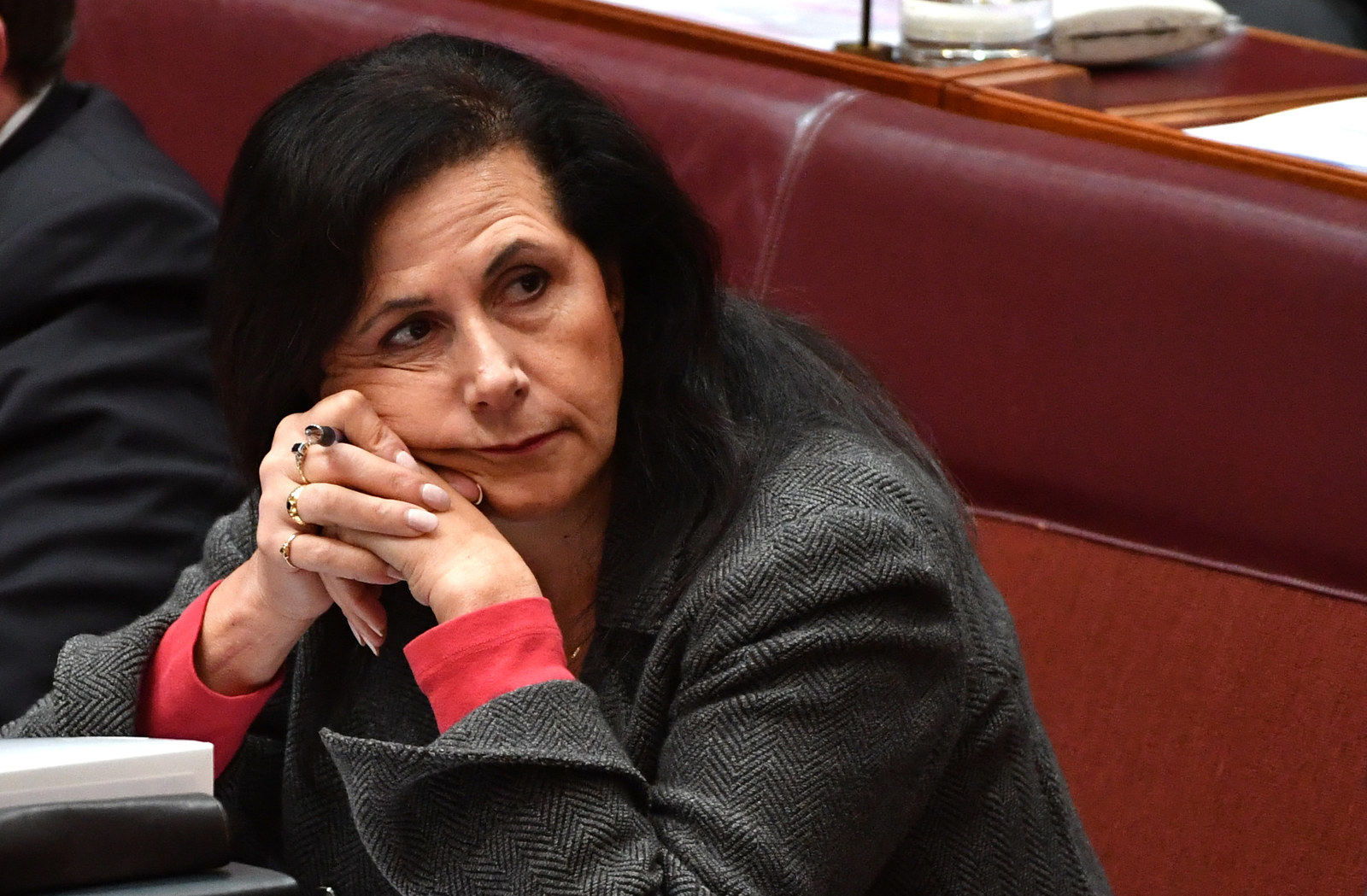 32.
Maybe if I drink something it will make him more interesting.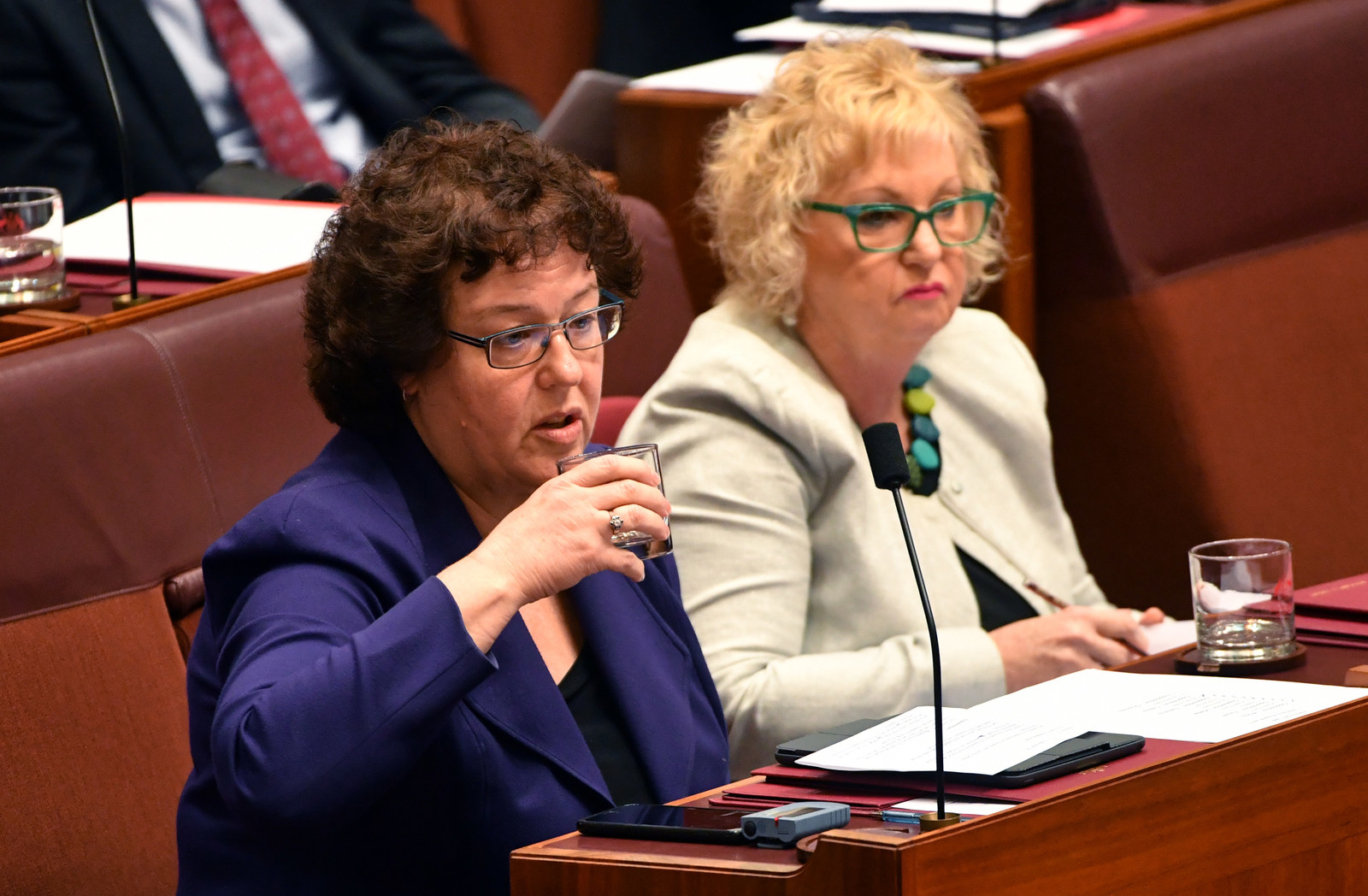 33.
Nope.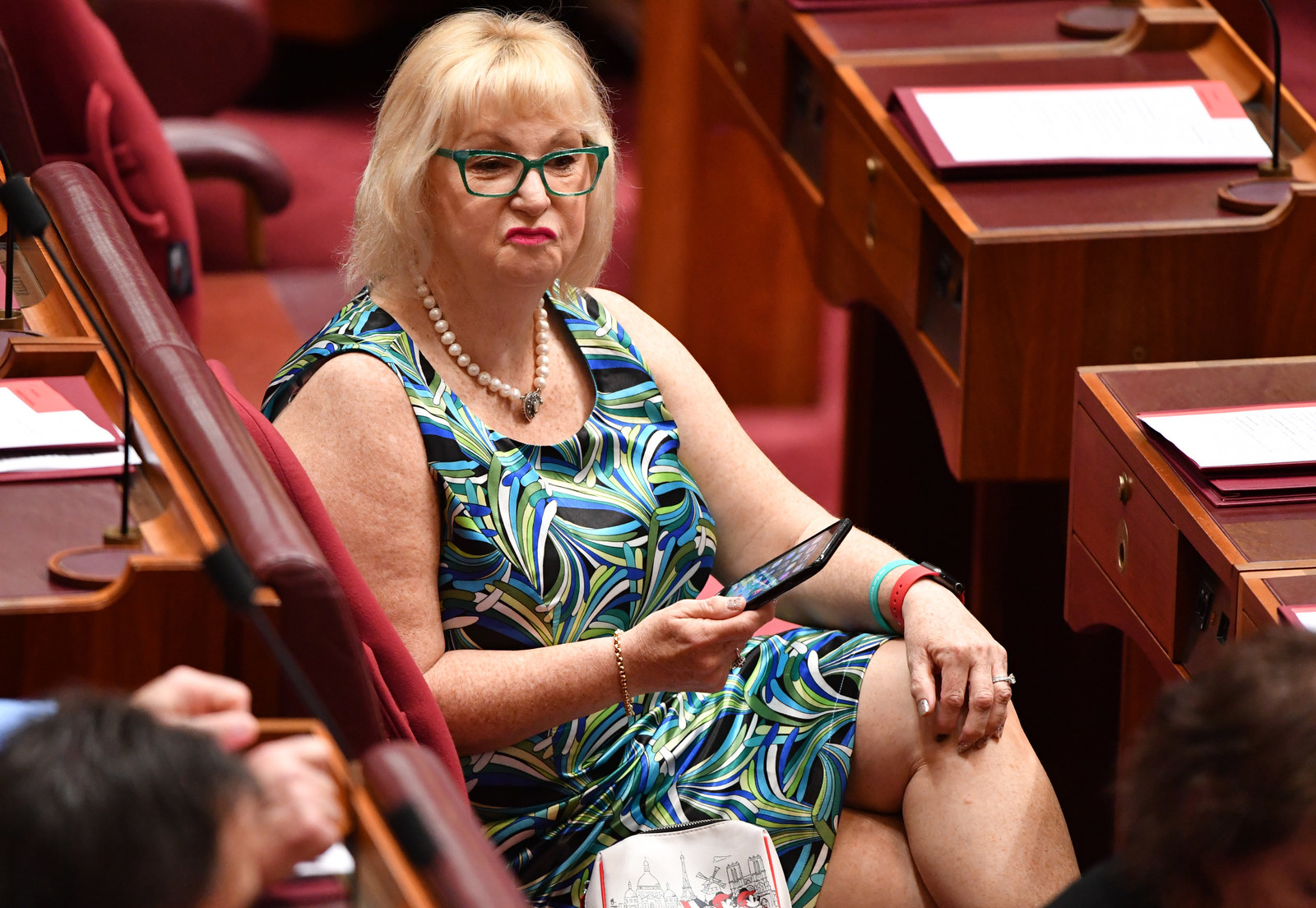 34.
No, I definitely agree. You don't have to keep talking because I agree we are on the same pa-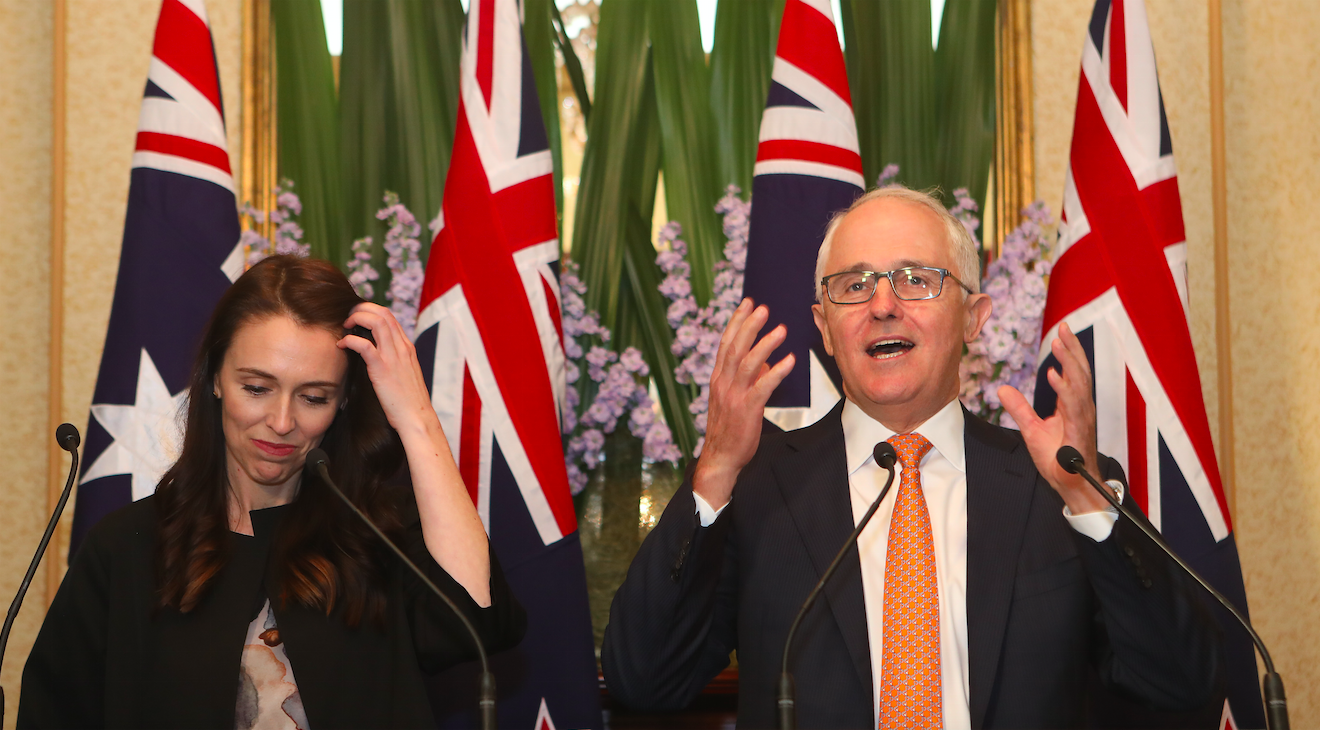 35.
Turnbull: Do you understand what I mean? McGowan: I definitely understand. Turnbull: Because it's really complicated. McGowan: I get it. Turnbull: Let me explain again.
36.
But enough about me, how do you think I'm doing Julie?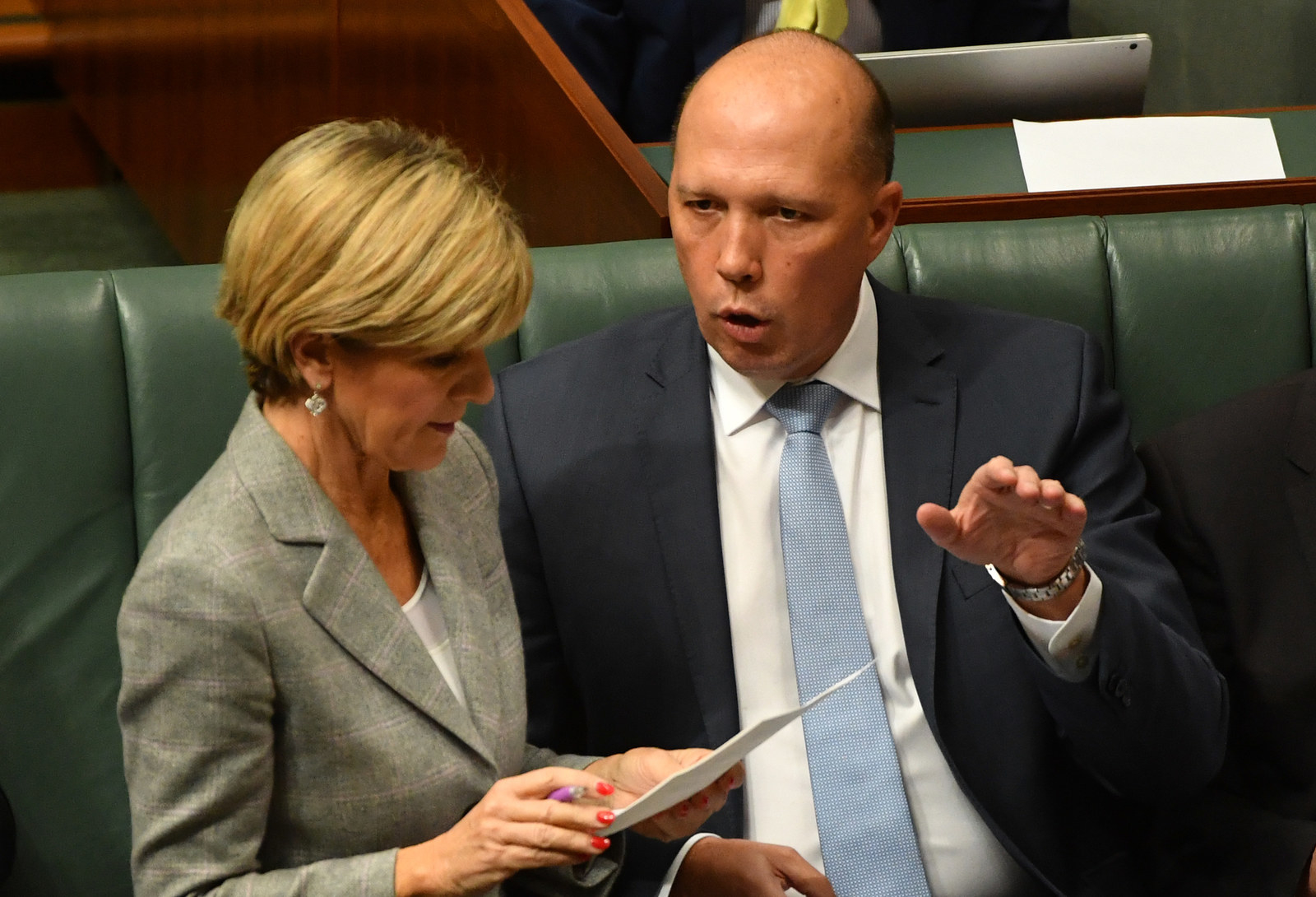 37.
*raises eyebrow*
38.
Let me know when you're finished. I'll be waiting.