Iain Park has visited his son's grave three times in the last week.

On Thursday, it will be two years since 18-year-old Joshua Park-Fing died on a government-sponsored Work for the Dole site.

Josh was forced to ride on the back of a flatbed trailer without a harness, while being towed by a tractor. It's suspected the tractor slipped a gear and jolted, causing the teen to fall and hit his head. Josh died from head injuries.
"I can't even think about it," his father Iain Park told BuzzFeed News. "He was in his hometown, doing nothing wrong other than following his boss' instructions and riding unrestrained on a vehicle that had no proper seats or seat belts."
Park remembers his son as a gentle giant.
"I haven't forgotten anything … he was just shy of nine pounds when he was born. He could intimidate people with his height and stare, but he'd never hurt anyone … There's no way you could ever forget Joshua, once you met him the first time you just couldn't forget him."
Josh's twin brother was offered an apprenticeship at a local mechanics while still in school, but months after finishing his studies Josh was still struggling to find work. He had no response to the dozens of resumes he handed out to pubs, clubs and restaurants in Toowoomba, so ended up on the dole.
Just like his comedy hero Adam Sandler's character in the film Billy Madison, he was even thinking about going back to school. Or TAFE.
"He didn't have a clue what he wanted to do with his life…he was so young," Park said. "He was just a very quiet, kind, gentle giant.
"He was a young, aspiring 18-year-old, who had the world at his feet, could do anything he wanted … and now only a few months off becoming 21, he's basically growing grass."
After failing to find work on Newstart, Josh was put on the mandatory Work for the Dole program at the Toowoomba Showgrounds, run by employment contractor NEATO. He was earning $218.75 per week.
"When you look at the hours that they perform to the money that they receive, that's slave labour," Josh's dad said.
Iain Park describes himself as a "pretty firm, hard man" left broken by the death of his son. He keeps going over the last text message exchange he had with Josh, just four hours before he died. He told BuzzFeed that the messages show Josh was injured and made to work.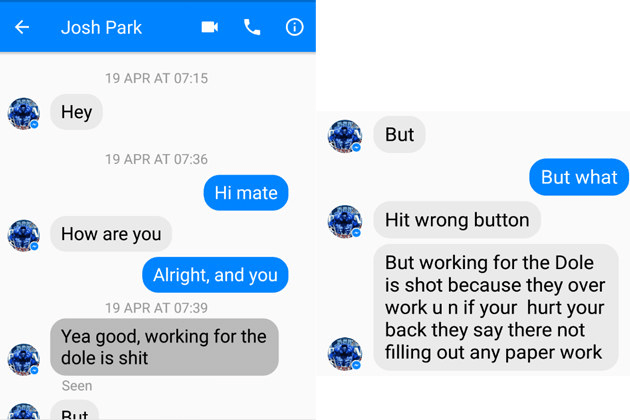 In a text message sent on the morning of the day he died, Josh told his father: "Working for the dole is shot because they over work u n if your hurt your back they say there not filling out any paper work."

Josh had asked his mum Jenny if he could "chuck a sickie" because of his back injury, but she said no. Jenny wanted his attendance noted and expected him to be sent home injured.
Park says the text messages show his son was being overworked and wasn't allowed to fill out injury paperwork, or take a day off sick after injuring himself.
"When he approached them, they wouldn't fill out the paperwork," Park said. "That sort of got my goat up a little bit because that's 100% against the law under workplace health and safety rules and regulations and guidelines…any person that is injured must be reported."
Park says Josh told him he was initially asked to drive the tractor that day, but declined because he'd never done it before.
"He was instructed that if he didn't do what he was requested he would lose his payment for 12 weeks," Park said.
That's how Josh ended up on the trailer without any safety equipment, driving around the Showgrounds.
"You can say there's a lot of secrecy over this, a lot of things still haven't come out," Park said.
"From what I understand, [of the] people who were there, by the time the police and everyone got there and worked out what's going on and everything, a few of them had already left ... the whole point is [there are] people who were there that were potential witnesses that never made statements."
Park says one of the most distressing parts of trying to deal with Josh's death is that the family is still waiting for answers.

Jobs minister Michaelia Cash, the minister in charge of the Work for the Dole program at the time of Josh's death, promised to conduct an investigation and publish a report within a month.
Two years on nothing has been released.
Forensic teams from Workplace Health and Safety Queensland investigated the incident but have yet to complete their final report. The Department of Employment provided an internal report to Cash in September 2016, which she has refused to release.
Cash told Senate Estimates that the interim report has been given to NEATO, and workplace safety practices had been updated to ensure the protection of young people taking part in the program.
But the minister is still refusing to release those measures publicly.
Owen Bennett, president of the Melbourne branch of the Australian Unemployed Workers' Union (AUWU), told BuzzFeed News he's been denied access to a copy of the Work for the Dole risk assessment for the site where Josh died.

Bennett was told by the Department of Employment that his freedom of information request to obtain details of the risk assessment report conducted on the Toowoomba worksite was denied because it contained information that could "harm" NEATO.
"The Coalition government has deliberately covered up this Work for the Dole risk assessment," Bennett said.
Bennett claimed Work for the Dole participants were forced to carry out duties even after they had expressed safety concerns.
He said one person who worked at the site where Park-Fing died alleged that when he expressed concern about driving a tractor, he was told by his supervisor that he would face a penalty if he did not do the work.
"We have strong reason to believe that the government [is] refusing to take the necessary steps to make sure Work for the Dole participants are safe," Bennett said.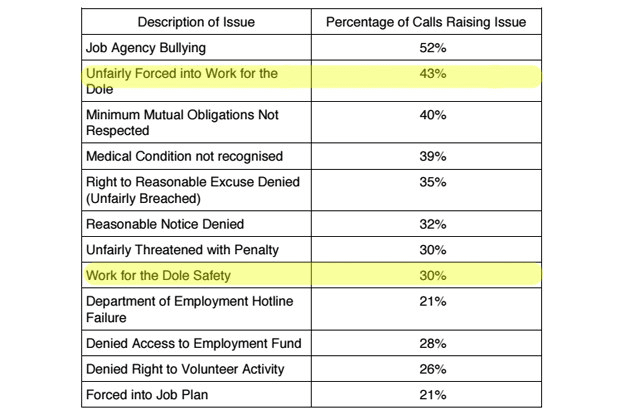 In November, the Queensland Office of Industrial Relations charged the Royal Agricultural Society of Queensland (RASQ), NEATO and Work for the Dole project coordinator Adrian Strachan for alleged breaches of the Work Health Safety Act 2011 over Josh's death.

It's alleged the RASQ failed to implement adequate systems to prevent workers riding on the trailer, including ensuring workers were adequately supervised; and that the RASQ could have better maintained the tractor. If guilty, it faces a maximum fine of $1.5 million for each charge.
NEATO allegedly failed to comply with its primary duty of care and if found guilty faces a maximum fine of $500,000.
Strachan has been charged with failing to comply with his duty as a worker. If the allegation is proven he faces a maximum fine of $50,000.
The matter will be back before the Toowoomba Magistrates Court on April 20.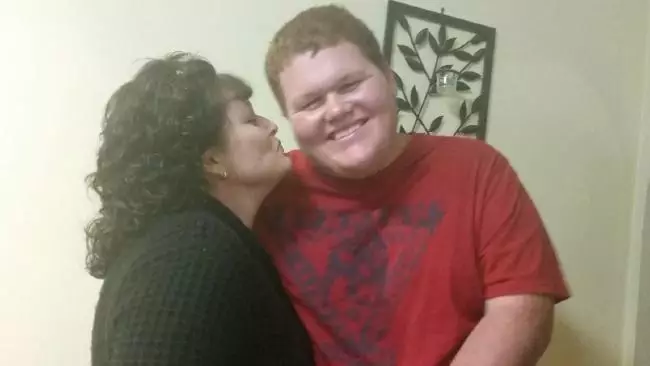 Josh's distraught family wants others, including Cash, also charged with breaching the act in relation to Josh's death.

Park blames Cash for the delay in providing the family answers.
"I don't know whether she's doing this because we're leading up to another federal election and she's hoping to save face and maybe sustain her seat, I do not know," he said.
"At the end of the day I still hold her accountable because in any business in any company throughout the world, if you're a manager and you can't train your staff and see that they adhere to all the rules and regulations such as not riding on the back of a flatbed trailer, you're at fault, because you failed to adequately train and educate the people.
"It's a chain of responsibility that goes from the Work for the Dole supervisor all the way to Centrelink and minister Cash."
Park points to the scandal around the home insulation program — a scheme implemented by the Rudd Labor government in 2009. Four inexperienced workers died because of unsafe work conditions. It sparked a royal commission and the program was closed down.
He wants the same thing to happen to Work for the Dole.
"My main concern is someone else's family is going to go through what mine has — Josh's death is not going to be a one-off," he said. "The program needs to be reformed, they need to cease all activities because we are still getting ... injuries [every month] all over Australia.
"It's not just one spot. No-one can look at it and say it's NEATO's fault, they were a bad employment group that didn't adhere to workplace health and safety laws and their job description. There's a lot of people getting injured."
The AUWU, which has 12,000 members, says Work for the Dole injuries have increased fivefold under the Coalition's "jobactive" system that makes Work for the Dole compulsory. In 2015-16 there were 500 injuries sustained, out of 106,000 participants in the Work for the Dole program, including the death of Josh.
Of all complaints made to the AUWU national safety hotline, 30% were to report safety issues on Work for the Dole sites.
A government-commissioned report by Ernst & Young found 64% of Work for the Dole risk assessments in 2016 failed to fully comply with standard workplace health and safety procedures.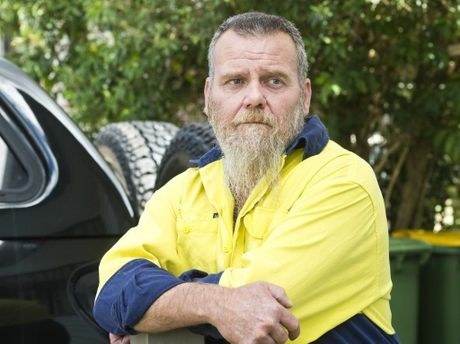 The AUWU is holding a National Day of Action on Thursday, with "Justice for Josh" events being held in Brisbane, Sydney and Melbourne.

The union has been gathering signatures for a petition it plans to present to the Queensland industrial relations minister Grace Grace, asking her to investigate the federal government for failing to ensure Josh had a safe Work for the Dole site.
Park won't be attending any memorials. Instead he plans to have a quiet beer at home, and not dwell on the things he can't change.
"The most upsetting part…is that I don't think he ever had a girlfriend. He's never fallen in love, he's now got no chance of falling in love, getting engaged, getting married, having his first child…and I have no way of seeing the happiness on his face and in his eyes when that happens."
At the time of publishing, jobs minister Michaelia Cash refused to answer BuzzFeed News' questions about why the report into Josh's death had not been given to his family.
NEATO and the Toowoomba Showgrounds did not respond to questions about the circumstances surrounding Josh's death.
The Queensland Office of Industrial Relations and Queensland's industrial relations minister Grace Grace refused to comment, as the matters are still before the court.