The AFP Has Referred Its Investigation Into Michaelia Cash's Office To The Director Of Public Prosecutions
It's been 279 days since the investigation was launched.
The Australian Federal Police has referred its investigation into the media leaks from jobs minister Michaelia Cash's office about the raids on the Australian Workers' Union to the Commonwealth Director of Public Prosecutions, to determine whether charges should be laid.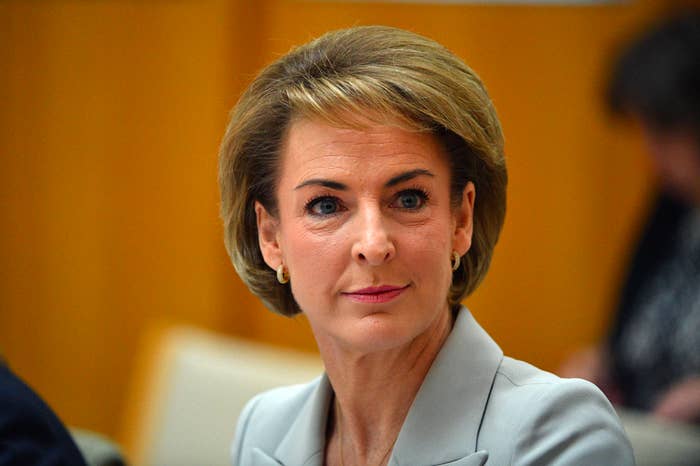 The AFP has confirmed it is now liaising with the CDPP as part of its investigation into the media being tipped off about the Oct. 24 raids.

The AFP is aiming to give material to the CDPP in the next two weeks. The CDPP will then determine if charges will be laid.

"The AFP has commenced an investigation into the alleged unauthorised disclosure of information concerning recent search warrants executed in support of a Registered Organisations Commission investigation," a spokesperson told BuzzFeed News.
In May, BuzzFeed News published internal AFP documents that reveal police were investigating the offence of "unauthorised disclosure of government information", which carries a maximum two-year jail term.

Under Australian law, "A person who publishes or communicates, without lawful authority or excuse, any fact or document which came to his or her knowledge, or into his or her possession, by virtue of being/or having been a Commonwealth Officer, and which is not his or her duty to disclose, commits an offence."
"It is troubling, but not surprising, that the Australian Federal Police has decided to refer their investigation to the Commonwealth prosecutor," AWU national secretary Daniel Walton told BuzzFeed News.
"Clearly the AFP have learned enough here to believe it warrants the attention of the prosecutor."
Labor senator Doug Cameron said he welcomes the AFP's thorough investigation.
"If the outcome is that Michaelia Cash's office has broken the law in order to gain political advantage, then the minister has to accept complete responsibility and resign. If she does not accept responsibility and resign, then Malcolm Turnbull must sack her," he told BuzzFeed News.
"Michaelia Cash has never divulged the full circumstances surrounding this disgraceful episode, including what other ministers were involved."
Labor's workplace spokesperson Brendan O'Connor has called for Cash to answer questions over her involvement.
"What role did Cash play in the leak?" he asked. "Is she a witness or is she under investigation? Cash must finally come clean."
Cash's office refused to answer BuzzFeed News' questions.
BuzzFeed News revealed last year that Cash's former senior media adviser David De Garis had tipped off several media organisations about the raids. In February a journalist claimed they received a phone call from then-justice minister Michael Keenan's office informing them of the raids before they took place.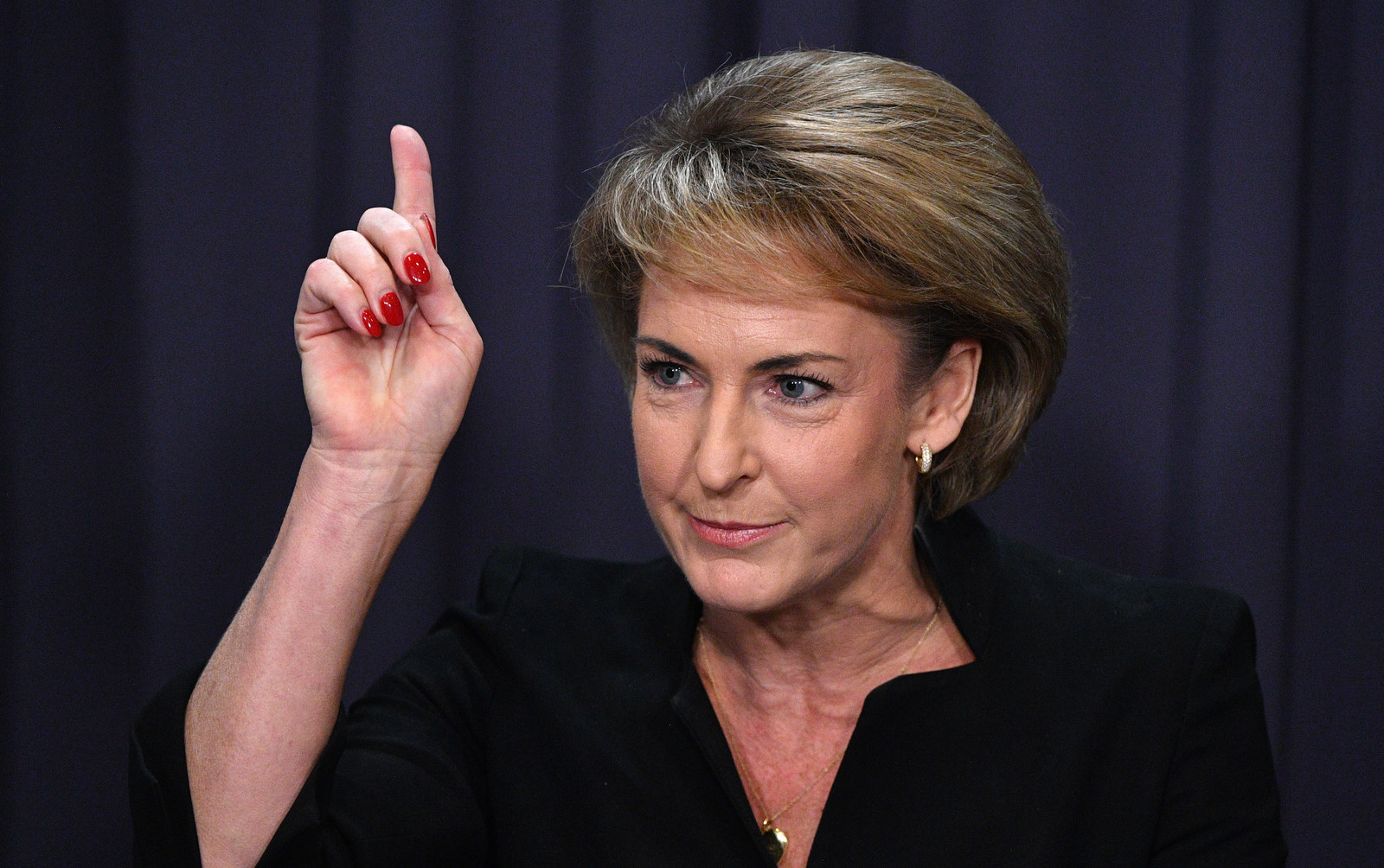 The raids were part of an investigation by the Turnbull government–established watchdog, the Registered Organisations Commission, into donations made by the union over a decade ago, when it was led by current Labor leader Bill Shorten.

Cash denied her office had had any involvement in the leak five times in Senate Estimates last year, before announcing her senior media adviser was behind it and had resigned.
The AWU's Federal Court challenge into the "improper political purpose" of the raids is now on hold until the AFP's investigation is completed.
At a case management hearing before Justice North on Monday, the AFP sought to maintain its claim of public-interest immunity for another six weeks until 21 Aug.
The union has successfully argued the trial should be delayed until it can be granted access to three confidential AFP affidavits relating to the raids, which have only been seen by the police and a judge.

The AFP previously indicated to the court it expected its investigation would be concluded by the end of July. It has been running for over nine months.
When asked on Monday by BuzzFeed News for a status update on the investigation — which launched 279 days ago on 25 Oct., the day after the search warrants were executed on the union — the AFP said it was ongoing.

The AFP will not reveal the identities of those it has spoken to or whether it has interviewed Cash or Keenan. Cash told BuzzFeed News in March that she had not spoken to the AFP but has refused to answer questions since.
In February, police told Senate Estimates they had taken witness statements from 14 people. Thirty-four additional witnesses had spoken with police and provided information.

Interviews have been conducted with more than 10 staffers in ministerial offices, but no ministers. The AFP has also spoken to people from the ROC and the Fair Work Commission.
Cash was reissued with a subpoena by the Federal Court in May and has yet to issue a formal challenge to produce documents or appear to give evidence in court.
Subpoenas were also reissued to De Garis and former Fair Work Ombudsman official Mark Lee, after being first sent out in March.