It's Been 177 Days And Only 14 People Have Been Interviewed About The AWU Raid Leaks
It's been 177 days since the investigation into the media tip-off was launched.
The Australian Federal Police (AFP) has taken witness statements from 14 people, 177 days after it launched an investigation into the media being tipped-off about raids on the Australian Workers' Union (AWU) offices last October.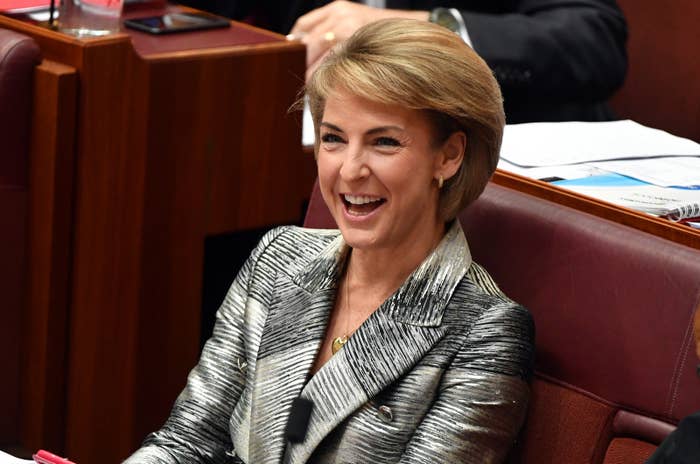 "To date, the AFP has taken witness statements from 14 people," the AFP said in response to a Question on Notice from Labor senator Murray Watt in February.
"34 additional witnesses have been spoken with and provided information to investigators."
That brings to 48 the total number of people the AFP has spoken to as part of its ongoing investigation — launched on October 25, the day after the search warrants were executed.
The AFP will not reveal the identities of those it has spoken to, saying that releasing specific information "would compromise the investigation".
However, it has confirmed it is in contact with job minister Michaelia Cash's department.
"The AFP has been in contact with the Department of Jobs and Small Business (previously known as the Department of Employment), which has assisted with the AFP investigation," it said.
AFP commissioner Andrew Colvin told Senate Estimates in February that investigating the unauthorised disclosure of government information was not a priority, despite the offence carrying a maximum two-year jail term.

Under Australian law: "A person who publishes or communicates, without lawful authority or excuse, any fact or document which came to his or her knowledge, or into his or her possession, by virtue of being/or having been a Commonwealth Officer, and which is not his or her duty to disclose, commits an offence."

Colvin said interviews had been conducted with more than 10 staffers in ministerial offices, as well as people from the Registered Organisations Commission (ROC) and the Fair Work Commission.
"The challenge we have here is, while this is only a two-year offence, they are quite complicated because there's a lot of people we've got to talk to and ... we have to discount a lot of avenues of inquiry to prove the fact of a leak occurring," Colvin said. "So to prove a leak occurred we have to disprove that other people didn't and that takes a lot of time."

The AFP has refused to give an estimated end date for its investigation, but sources say it could take months.
Last month, Cash said she had yet to be interviewed by the AFP over the ongoing scandal, but refused to confirm whether her staff had been questioned.
BuzzFeed News revealed in October that Cash's former senior media adviser David De Garis had tipped off several media organisations about the raids, and last month a journalist claimed they received a phone call from then justice minister Michael Keenan's office informing them of the raids before they took place.
The raids were part of an investigation by the Turnbull government-established watchdog the ROC into donations made by the union over a decade ago, when it was led by current Labor leader Bill Shorten.
Cash denied her office had any involvement in the leak five times in Senate Estimates last year, before announcing De Garis was behind it. After admitting he tipped-off the media, De Garis resigned in October.
Last month the Federal Court adjourned the AWU's challenge into the legitimacy of the raids until the AFP's investigation is finalised. The next hearing is scheduled for June, but the investigation is expected to take at least another three or four months.
The AWU successfully argued the trial should be delayed until it can be granted access to three confidential AFP affidavits relating to the raids, which have only been seen by the police and a judge.
The union has flagged that when the case goes ahead it will seek to subpoena Cash, as well as De Garis and former Fair Work Ombudsman official Mark Lee.