Some Victorian school students have been sent their ATAR results five days ahead of schedule following what appears to be a technical glitch.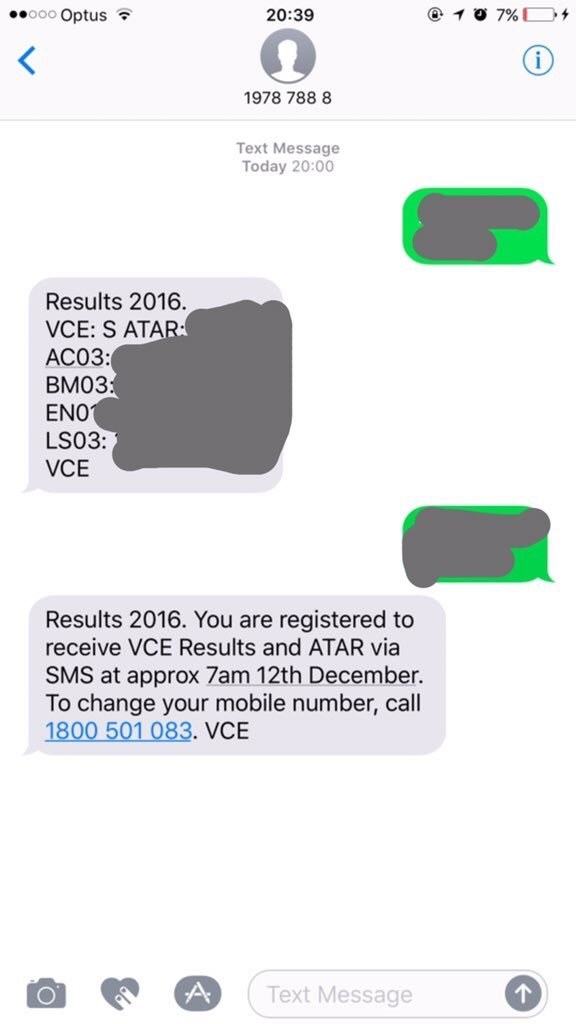 It appears to have affected students who signed up for the Victorian Curriculum and Assessment Authority's (VCAA) SMS alert service.

Some students who signed up to receive their ATAR results, due to be released next week, were instantly sent their results back.
According to the Victorian education minister's office, 2,075 students signed up to receive the text alert. Of those, 1,391 received their ATAR and 684 received results for some subjects, but not their full ATAR.
The issue appears to have been fixed by around 8.30pm on Wednesday night.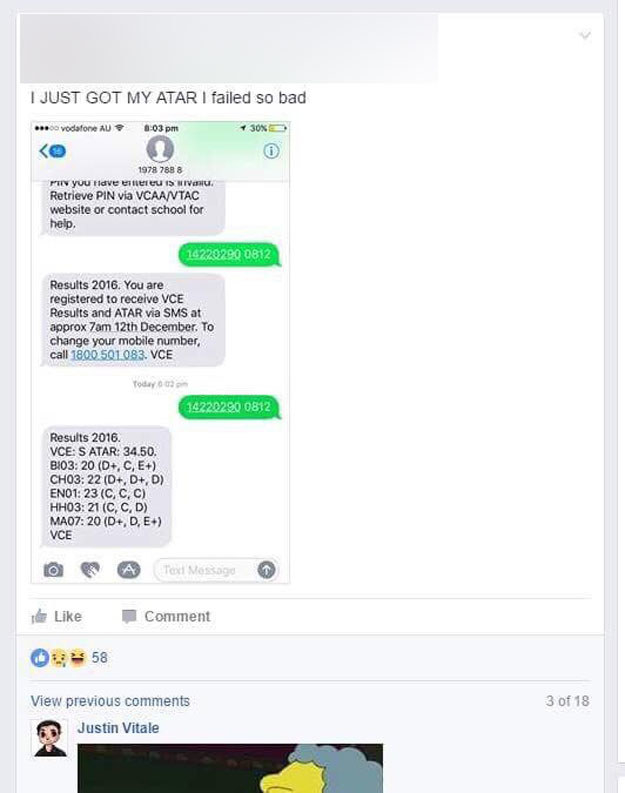 Students who received their results early were emailed by the Victorian Tertiary Admissions Centre to confirm the accuracy of the information they received and offer further assistance.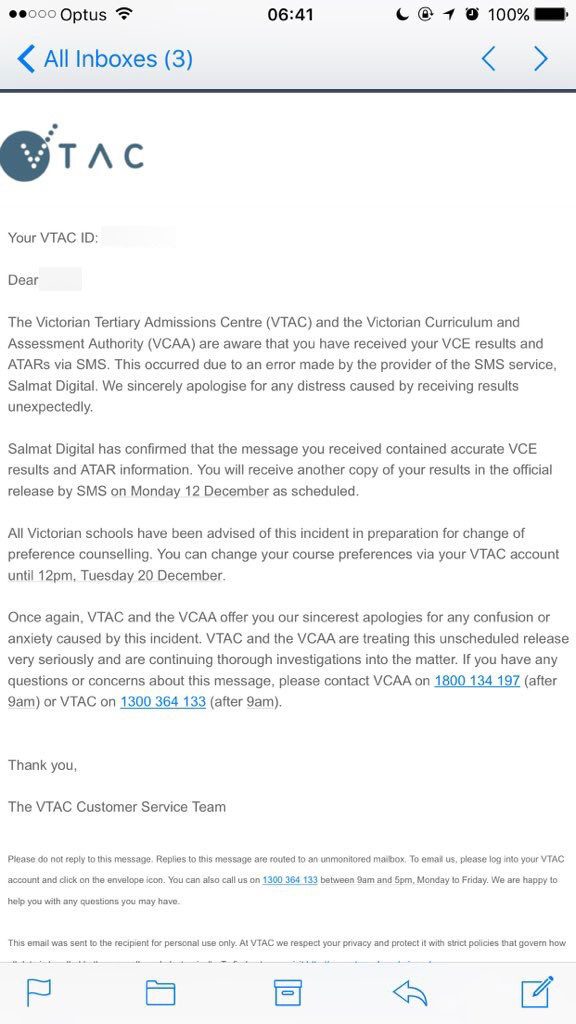 Some have taken to Facebook discussion groups to vent their anger at the glitch.

"Lol, some kids are traumatised because they weren't expecting to have their results spat back at them in seconds," one student told BuzzFeed News.
"There would have been a lot of people signing up for that alert service so they'd get results on Monday who just got their results fired back without warning."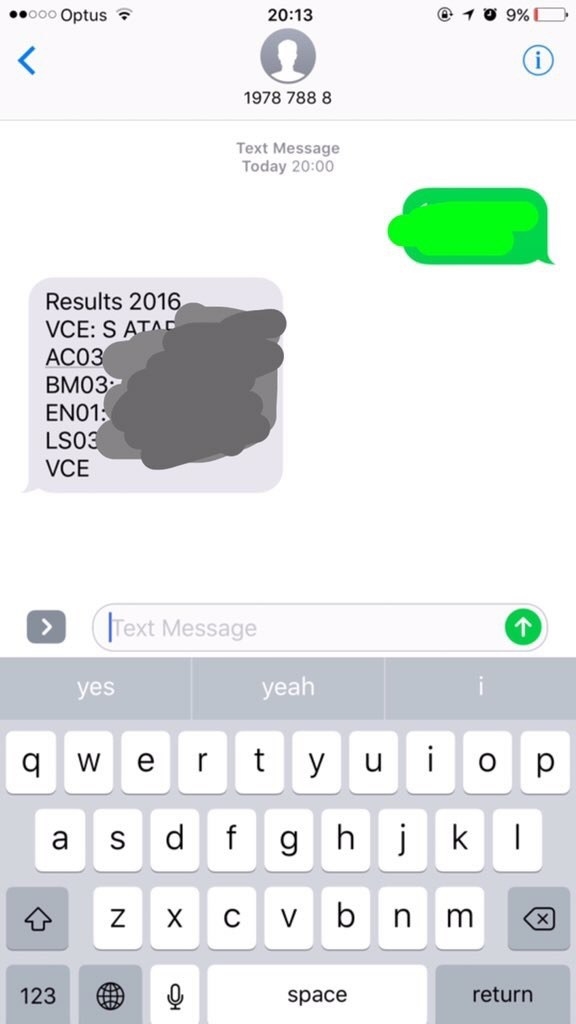 Victorian education minister James Merlino acknowledged the stuff-up on Thursday morning.

"Clearly a significant error has been made and a full investigation will be carried out to get to the bottom of this," he told BuzzFeed News.