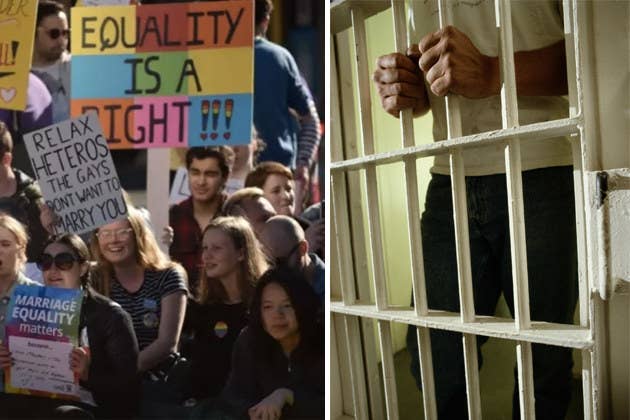 The Australian Bureau of Statistics (ABS) has confirmed to BuzzFeed News that prisoners serving custodial sentences of less than three years will be eligible to participate in the upcoming postal survey on same-sex marriage.

The ABS is currently in discussions with corrective services representatives from around the country.
Anyone serving a full-time prison sentence of less than three years can vote in federal elections. A prisoner with a sentence three years or longer, can remain on the roll but is not entitled to vote until they are released from prison.
The government's tight turnaround on the same-sex marriage postal survey has led to mass confusion among groups of voters about how they will be able to participate.
Australians living or travelling overseas during the survey have been issued with contradictory advice on how to participate. Per the latest from the Australian Bureau of Statistics (ABS), no paper forms will be mailed overseas.
Instead, overseas voters have two options: authorise a trusted person to receive and fill out the survey for them, or request a code from the ABS and fill out the survey via phone or online.
The government gave Australian Statistician David Kalisch, who heads the ABS, only one day of notice before announcing the postal survey publicly. The rest of the staff at the ABS found out they would be running the survey on the same day it was presented to the nation by prime minister Malcolm Turnbull and Cormann.
The electoral rolls closed on Thursday, less than two-and-a-half weeks after that announcement.