Aspiring politicians will need to cough up a $20,000 non-refundable donation before being eligible to run as a candidate for Nick Xenophon's new SA-BEST party at the 2018 South Australian state election.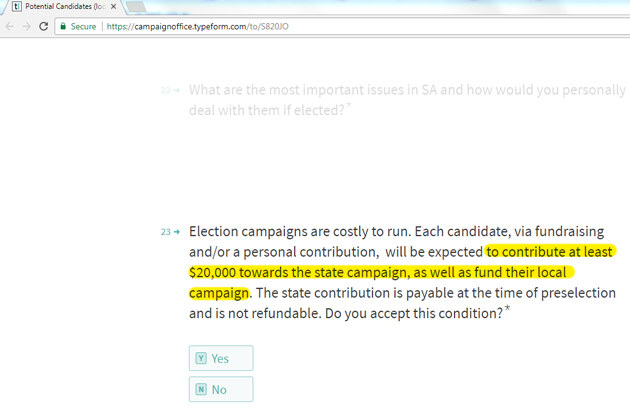 "Election campaigns are costly to run," the SA-BEST registration form reads. "Each candidate, via fundraising and/or a personal contribution, will be expected to contribute at least $20,000 towards the state campaign, as well as fund their local campaign.

"The state contribution is payable at the time of the preselection and is not refundable."
The candidate is then required to agree to the donation via a box saying: "Do you accept this condition?"
The $20,000 is expected to be paid upfront when the person is preselected for an upper or lower house seat. All preselection nominations for the March 2018 South Australian state election are expected to be made within the next two months.
While major political parties don't charge people to run, Pauline Hanson's One Nation sparked controversy earlier this year when it was revealed it had discussed overcharging candidates to make money. The concept was not taken any further.
As well as the $20,000 donation, candidates are also required to fund their local campaigns — which costs from $60,000 to $80,000 according to SA-BEST. That money can also either be supplied by the candidate personally or fundraised.
Some candidates may also be required to take leave without pay from their jobs to run their campaigns.
The application also asks potential candidates how many people ("family/friends/coworkers/club members etc") they think would be able to assist them in campaigning.
A source at SA-BEST told BuzzFeed News that the party's business model is based on the presumption the party will receive a high vote at the state election, and that although candidates forfeit the $20,000, they may earn any additional funding contribution back through the state's funding entitlement, calculated at $3 for each eligible vote.
But the source said there is no guarantee that money received from South Australia's electoral commission will go back into the pockets of successful or failed candidates, and that it may be kept by the party.
If SA-BEST runs candidates in all 69 seats in South Australia, more than $1.3 million in candidate donations will flow in to the party's coffers.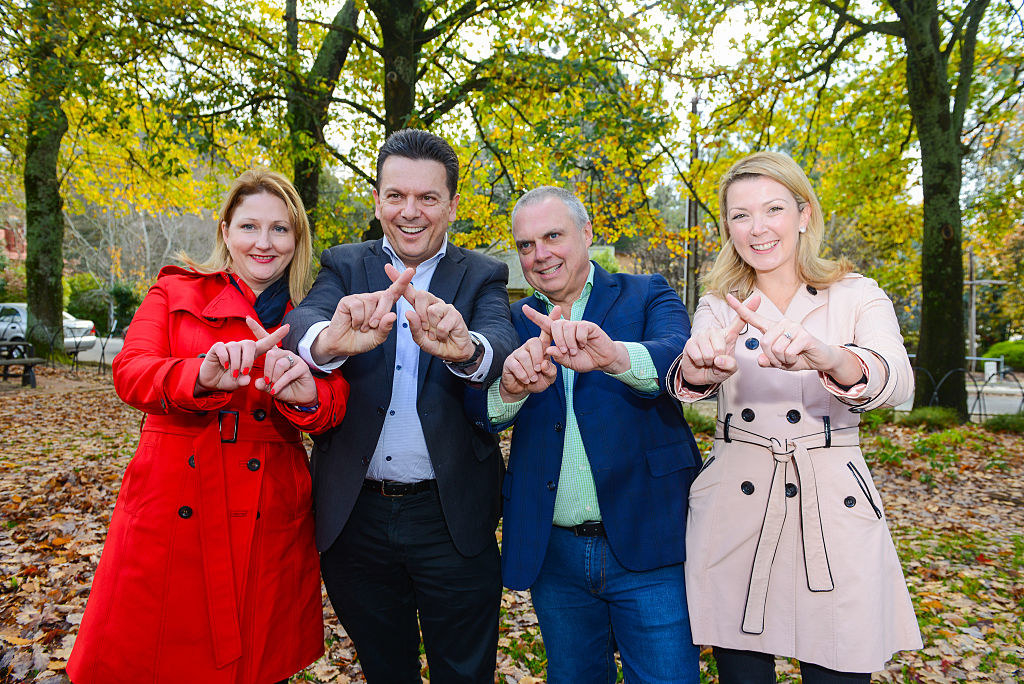 Xenophon last week announced his plan to resign from federal parliament and run as part of SA-BEST — the state-based partner to his federal Nick Xenophon Team — for the South Australian seat of Hartley.

The first round of Galaxy polling in the seat by the Adelaide Advertiser has Xenophon leading 53–47 in a two-candidate race against the Liberals.
The SA-BEST website says the party is looking for candidates who will "stand up for those who feel they have no voice" and "represent the common-sense middle political ground".
The party was forced to dump one of its candidates after photos emerged of him pretending to assault and grope Madame Tussauds wax models.