Labor leader Bill Shorten beat former prime minister Tony Abbott by nearly four minutes during Sunday's City 2 Surf race in Sydney.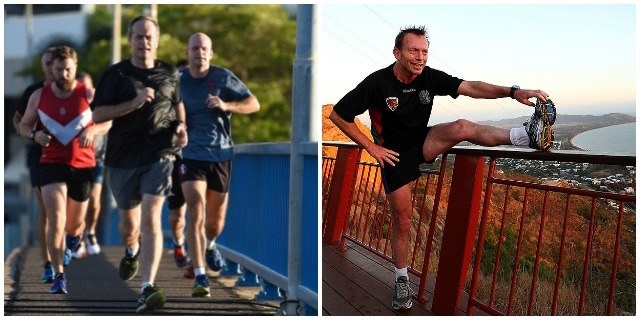 While neither will be challenging Usain Bolt for the title of world's fastest man any time soon, Shorten ran the 14km course in 1 hour 18 minutes and 25 seconds, a few minutes faster than Abbott's 1 hour 22 minutes and 14 seconds.
Shorten had an average pace of 10.5km per hour in his first City 2 Surf, crossing the finish line 13,841st (out of 67,634 competitors).

Race veteran Abbott crossed the finish line one minute quicker than his 2015 time.
The former prime minister finished 17,660th overall, and 1,161st of men aged 50 to 59, with an average pace of 8.26km per hour.

Shorten says the comments during the election about his "man boobs" encouraged him to take up running after a 15-year sabbatical.