Malcolm Turnbull Won't Stop Talking About "Netflix And Chill" And It's Getting Really Uncomfortable
When boomers and memes collide.
Let me take you back to a more innocent time, AKA Wednesday.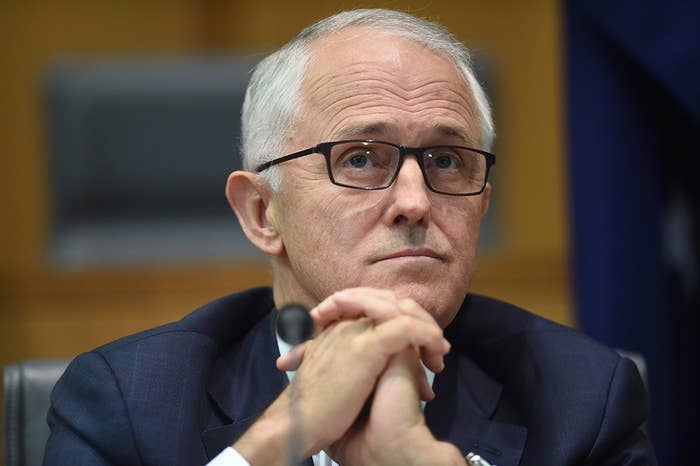 Australian prime minister, grandfather and classic baby boomer Malcolm Turnbull was asked on Brisbane radio about "Netflix and chill".
Host: Do you ever Netflix and chill with Lucy?
PM: Yes, yes we do. Yep.
Yup. The 62-year-old prime minister of Australia said that he and wife Lucy "Netflix and chill"...
Turnbull obviously has no idea what "Netflix and chill" actually means.
(For any boomers reading this - it means sex.)
Imagine the awkward af conversation where the prime minister's staff had to explain to him what "Netflix and chill" actually meant...
Cut to Friday - just enough time for people to have forgotten the whole Turnbull meme fiasco - and the prime minister does a radio interview with Banksy & Pinky in Central Queensland... and brings it up again.
Host: Have you tried CrossFit yet?
PM: CrossFit? No I'm not sure?
Host: Put that in your diary... you might like it Malcolm, just to mix things up.
PM: Oh well... I'm not... Is this like a Netflix and chill thing?
Host: No it's not that, that's another thing, if you haven't tried that you should.
*crawls under a rock to hide*
FYI Malcolm, CrossFit is nothing like Netflix and chill.
But I guess it does involve a bit of cardio.

I'm sorry, I'm so sorry.