Government Refuses To Back Former PM Kevin Rudd For UN Chief
"He is not well suited for this particular role."
Malcolm Turnbull has made a "captain's call" not to nominate former prime minister Kevin Rudd as a candidate for the next United Nations secretary-general.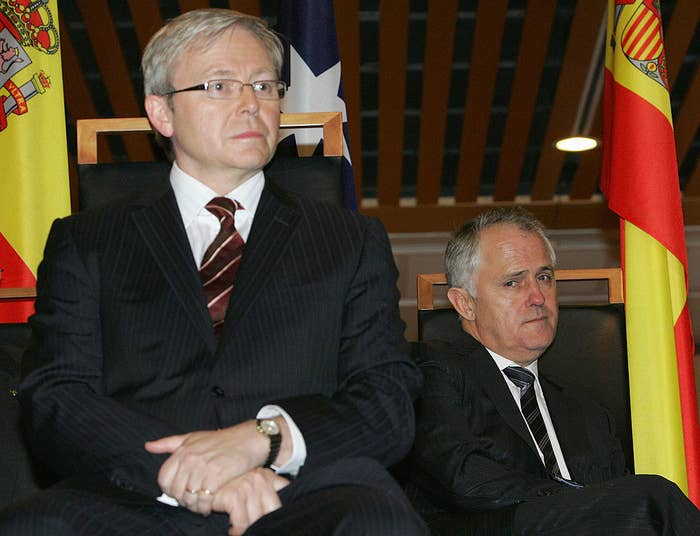 The prime minister called Rudd on Friday morning to tell him he wasn't supporting his bid because he didn't think he was "well-suited" for the job.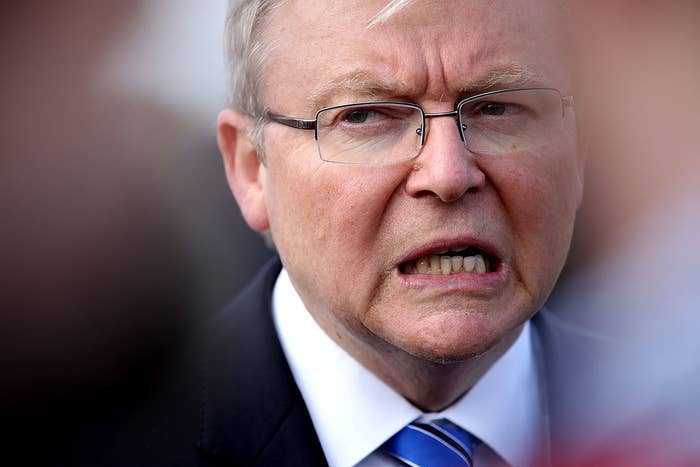 Current secretary-general Ban Ki-moon's term expires at the end of this year and 12 other candidates, including former New Zealand prime minister Helen Clark, are officially in the running.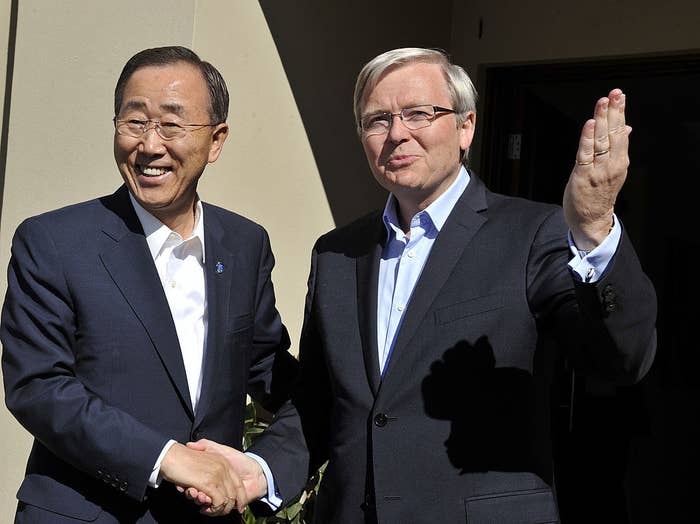 The decision is being called a victory for the conservatives. Senior Liberals have been lining up to list Rudd's flaws arguing his temper, colourful descriptions of the Chinese and micro-managing should rule him out for a job on the world stage.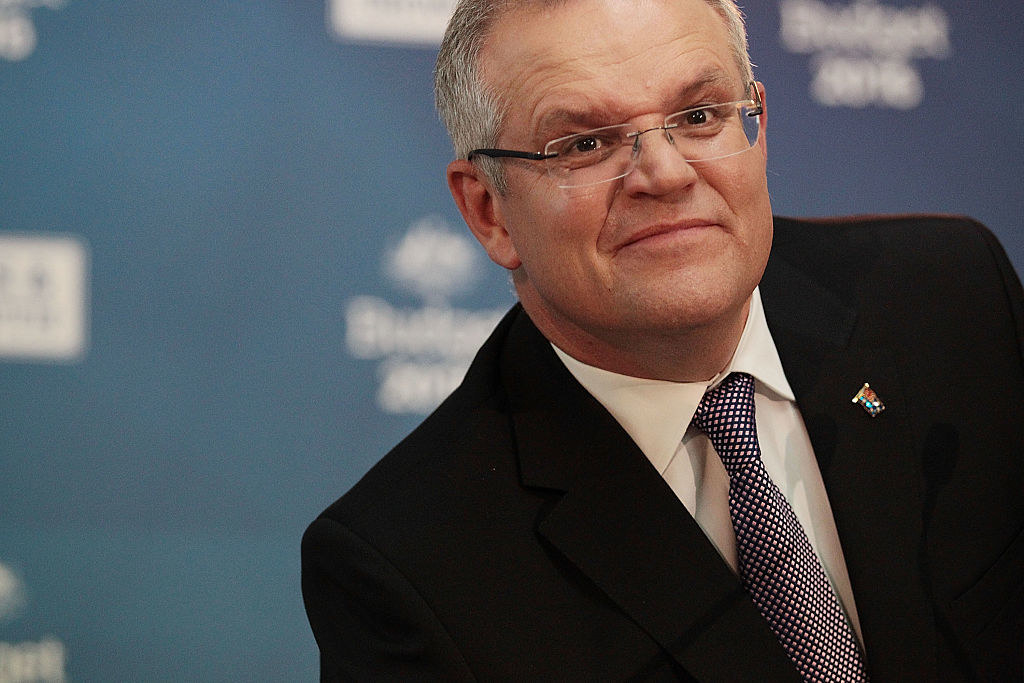 Former Abbott minister Eric Abetz said Australia shouldn't back Rudd because he's a "narcissist, a micro-manager, an impulsive control freak and a psychopath".
The prime minister's assistant minister, James McGrath, said he wouldn't trust Rudd to "operate a toaster", and would rather back former NSW Labor premier Kristina Keneally's dog for the job.
Acting Labor leader Tanya Plibersek has lashed out at the government calling its decision "small-minded", "short-term", "embarrassing" and "misguided".
Labor says the move sets a precedent against bipartisanship for future appointments, and goes against everything Labor did while in power.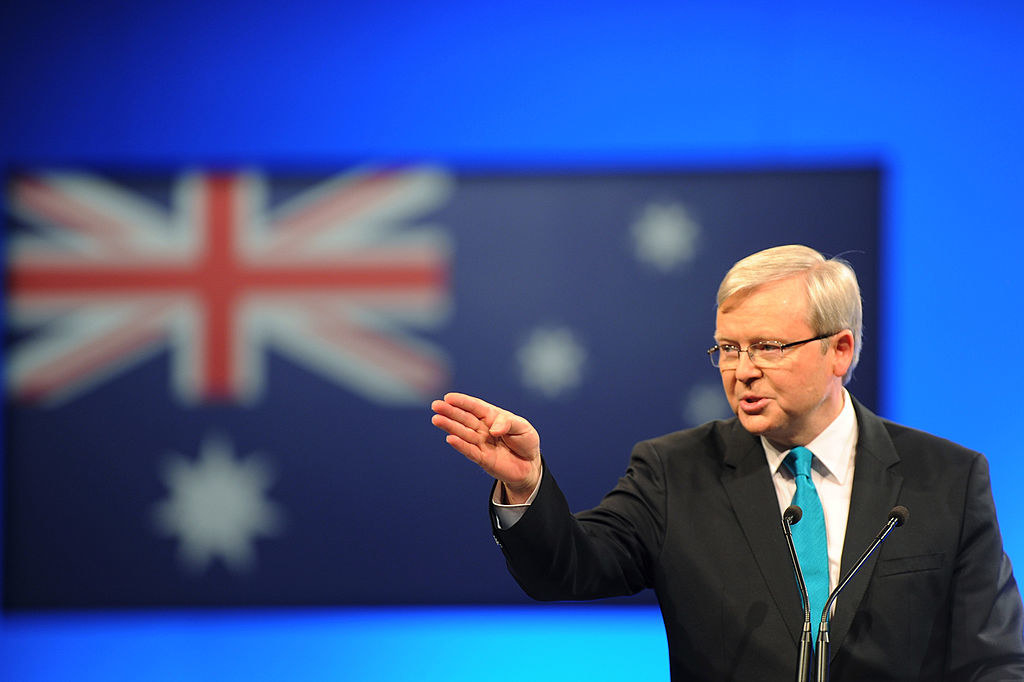 Labor's Anthony Albanese said it doesn't matter if Rudd isn't the most qualified for the job, the government should back him because he is the only Australian.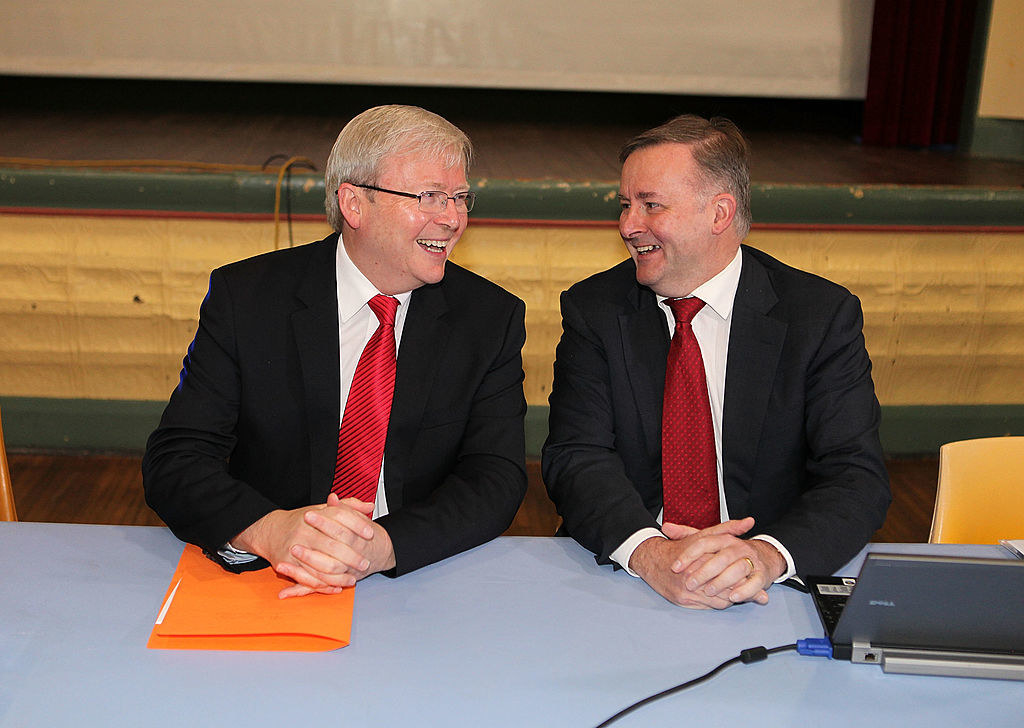 Wonder how Kevin's feeling?