People moving to Australia will have to wait four years before they can access welfare payments, after Labor made a deal with the government to pass new social security laws.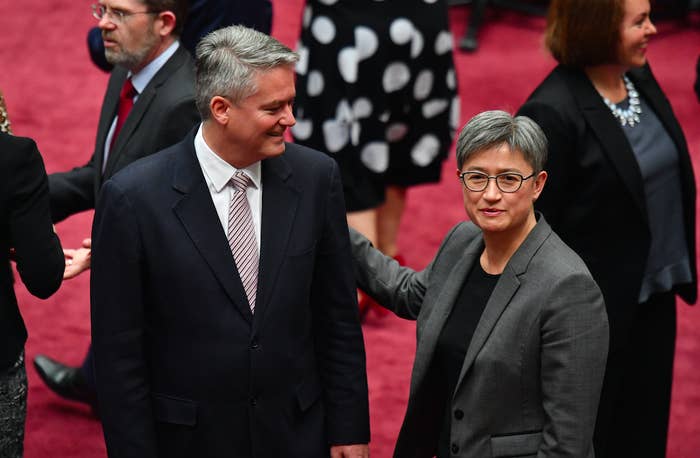 The Promoting Sustainable Welfare bill passed the Senate on Monday night, 30 votes to 12.

Liberal, National, Labor, and One Nation senators voted in favour of the increased wait time. As did crossbenchers Derryn Hinch, David Leyonhjelm, Fraser Anning, and Brian Burston.
The Greens and Centre Alliance opposed. Independent Tim Storer was not present for the vote.
Enough crossbench senators were opposed to the legislation that if Labor had not agreed to pass the bill, it would have been blocked in the Senate.

New migrants granted certain permanent visas currently have to wait two years before they can access welfare.
Under the changes, migrants won't be able to access Newstart, Youth Allowance, or Austudy for four years. But Labor's amendments to the bill mean all family tax benefits will be available after one year and migrants will have access to parental leave payments after two years.
The increased wait time will not apply to New Zealanders or migrants on an orphan or remaining relative visa.
The government says the changes will save $1.3 billion over four years.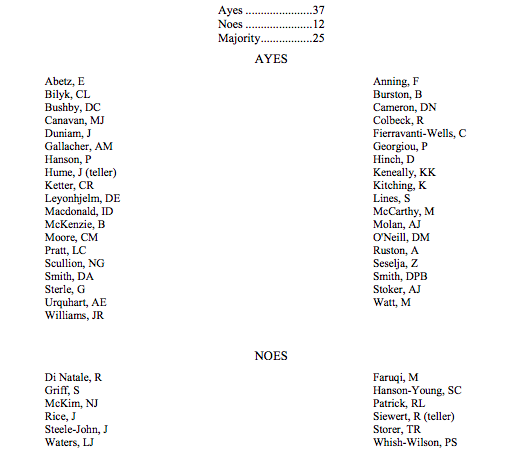 Greens senator Rachel Siewert accused Labor of making a "dirty deal" with the government to pass the legislation through the Senate.
"The Labor party is now complicit in making migrants wait four years to access Newstart and it didn't have to be this way," Siewert said on Monday night.
"Let's make one thing clear, we had the numbers to block this – if Labor had bothered to even ask the Greens and the crossbench."

"But that's not what they wanted. They thought they could get stakeholders to back them in, do a deal with the government so that they will have $1.3 billion in 'savings' if they win government next year, and then pretend that's what the sector wanted."
Siewert says she has deep concerns that the bill will create an "underclass of migrants".
The shadow spokesperson for Social Services, Linda Burney, said Labor had agreed to the bill with amendments in order to stop 66,000 families being kicked off family benefits. And this deal would have prevented the government doing a deal with the Senate crossbench on the legislation.
"Labor would never have proposed this bill," Burney said last week. "We think it is very important that the pathway to citizenship is welcoming; however, we are not in government and we have to deal with what is presented to us."
Labor MP Dr Mike Freelander said even with the amendments, he still had concerns about some aspects of the legislation.
"I have major concerns as to how this will affect some of my patients who have severe disability, whose parents are newly arrived migrants. Some of these children were born in Australia. No one chooses to have a child with cerebral palsy or Down syndrome, yet these people will be significantly affected by this new legislation. This is not good legislation. It is targeting the most vulnerable and I think it is shameful."
The Federation of Ethnic Communities' Councils welcomed the amendments to the legislation, stating the changes would protect the most vulnerable new arrivals.