Surprise! Female Politicians More Likely To Be Negatively Interrupted Than Their Male Colleagues.
"I sometimes wonder if I am being taken as seriously as my older male colleagues."
Female senators say they're not surprised by a study that has found women in parliament are being held back in their jobs because they're given less time to speak and are more likely to be negatively interrupted than their male colleagues.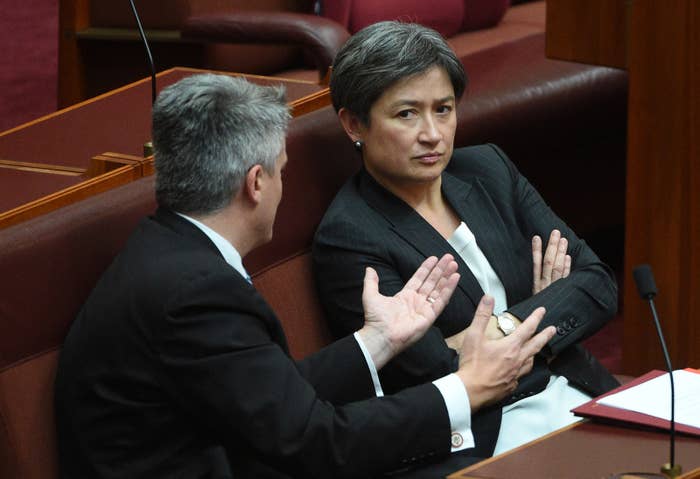 The Let Her Finish: Gender, Sexism, and Deliberative Participation In Australian Senate Estimates Hearings study by University of Canberra PhD candidate Joanna Richards investigated 10 years of parliamentary records and found that female politicians can't do their job as effectively as their male colleagues because of masculine communication tactics.

The study found women actually interrupt more than men, but use their interruptions in a positive way to show support or agreement. Male politicians tend to use negative power-playing tactics to take the floor away from other female speakers or decrease their credibility, according to the study.
The research also found women were more likely to be punished for their interruptions by the chair during public hearings.
"Female witnesses [in Senate hearings] were called emotional, unreasonable, or words to that effect 163 times," Richards told the ABC.
"Women received these kinds of comments 2.5 times more than their male counterparts ... These comments were majoritively issued by males, with 120 comments coming from male senators."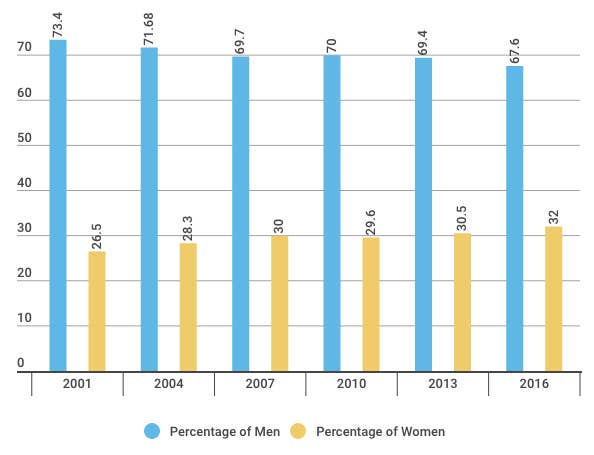 Women make up only 32% of the Australian parliament, with just 73 women to 153 men. This is the highest number in history, but still leaves us ranked 54th in the world for the representation of women in parliament, behind countries like Afghanistan, Ethiopia, and Sudan.

Labor has the highest female representation of any party: 42 women to 53 men. There are only 21 Coalition women to 85 men, meaning women make up 19.8% of their party, or less than 1 in 5.
"This study will come as no surprise to anyone who has witnessed the atrocious behaviour of Coalition senators like Ian Macdonald and Barry O'Sullivan in their abuse and hectoring of witnesses such as Gillian Triggs," Labor Senate leader Penny Wong told BuzzFeed News.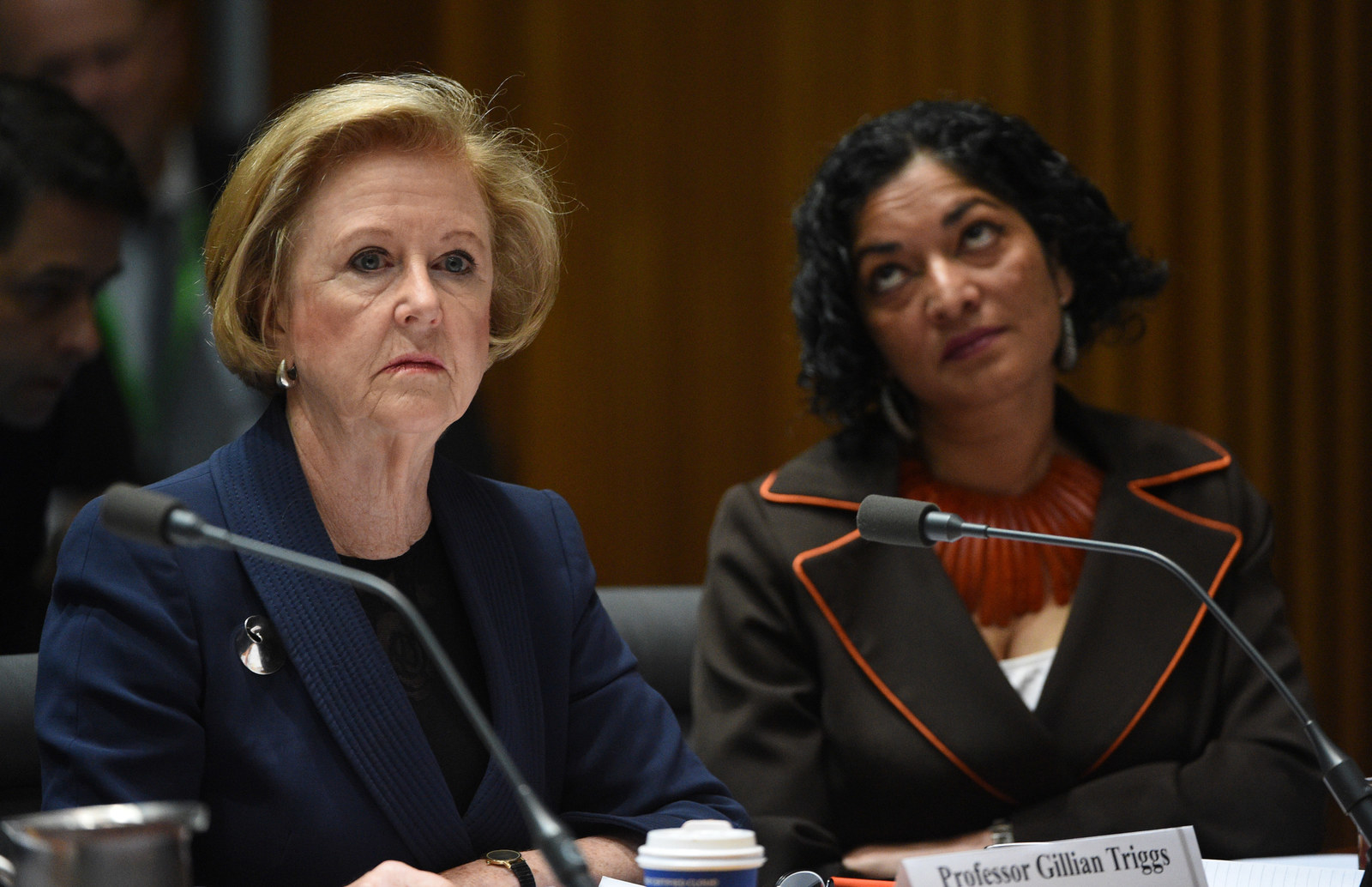 Wong said the study highlights that the government needs to do more to achieve gender equality in Australia's house of democracy.
"It's another argument for why the Liberals need to do more to get more women into parliament – just 26% of government senators are women, compared to 57% on the Labor side," she said.
In April the federal executive of the Liberal party agreed to set a target of 50% female MPs by 2025. Labor agreed to the same goal at its national conference last year.
But that doesn't appear to have had any effect in reality. Seven Coalition women retired at the 2016 election and six of their seats were taken by men.
Wong hopes the study will act as a reminder to all senators that while politics is robust it doesn't excuse bad behaviour or lack of respect for witnesses and other senators.
As the youngest female senator, Nick Xenophon Team MP Skye Kakoschke-Moore told BuzzFeed News she often wonders if she's being taken as seriously as her older, male colleagues.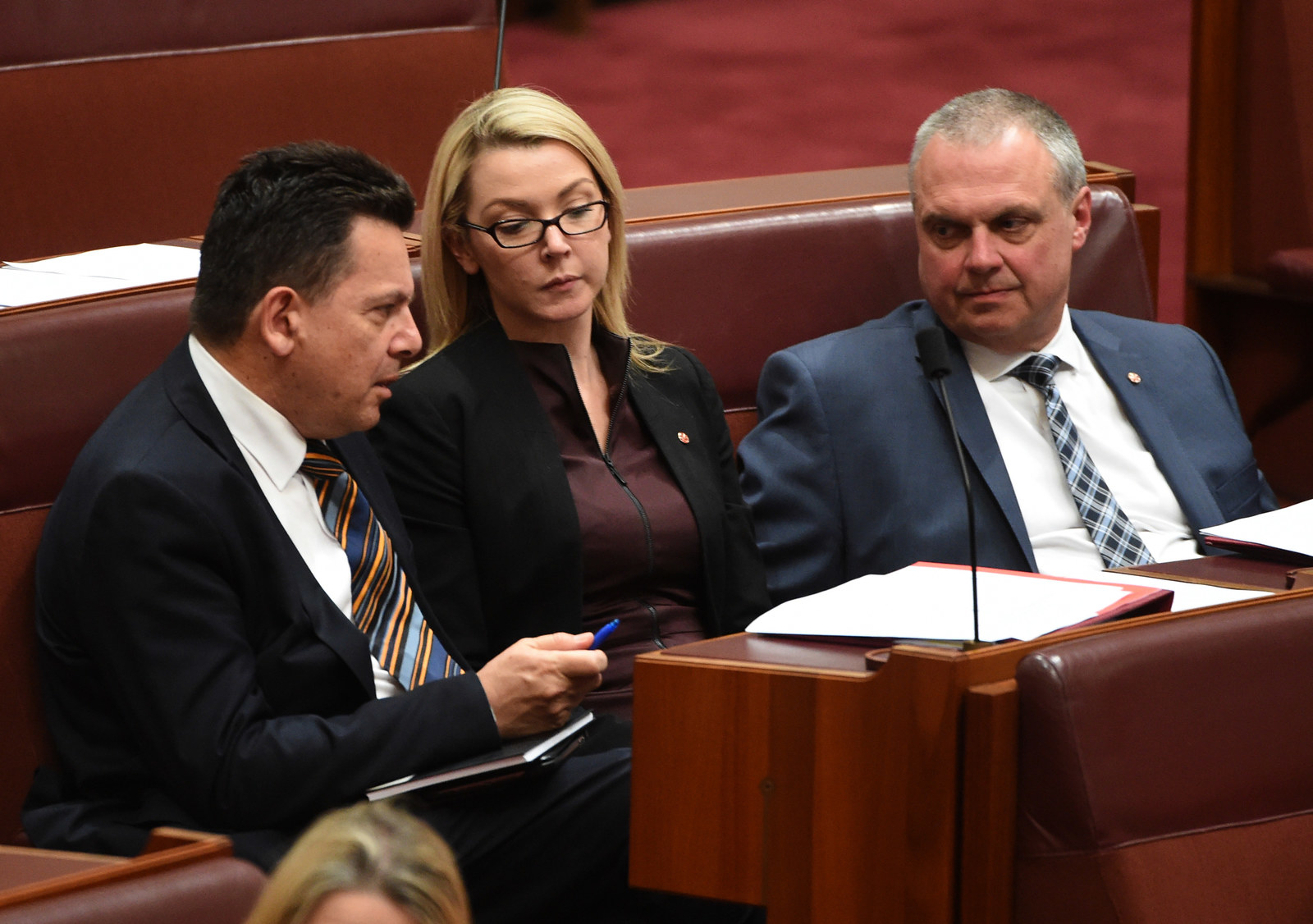 "Then I remind myself that I can't control how others view me," she said, "so instead I focus on trying to set a positive example by finding the balance between being passionate and professional."

Kakoschke-Moore welcomed the study because, she said, it's only through recognition and awareness of the gender issues issues that a positive change to the way women are treated in our parliament can happen.
"How," she said, "are we going to achieve equality and a better gender balance in parliament if behaviours that are discriminatory towards women are not called out and addressed?"
"Nothing in this study surprises me," ACT Labor senator Katy Gallagher told BuzzFeed News. "It reflects my experiences having sat through various Senate committee hearings over the last 18 months."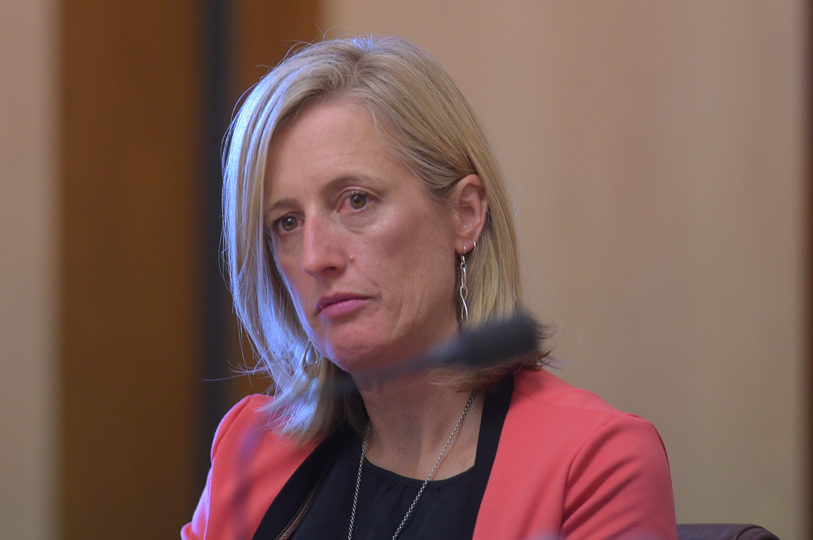 "Aggressive tactics including questioning and chairing, patronising put-downs, or long-winded answers can and are used to diminish the role of women members of the committee," she said.
Gallagher, who earlier this year called out communications minister Mitch Fifield for "mansplaining" to her during Senate estimates, says aggressive male interruptions are more apparent during high-stakes, politically charged hearings such as estimates, but can happen at any time.
Her appointment as leader of opposition business in September was declared a victory in the political gender war, as it means Labor has two women in its Senate leadership position, compared to the government's two men.

Gallagher says there needs to be a cultural change in parliament before women will to be treated with the same amount of respect as their male colleagues.

"We have the women at the table," she said, "now we have to work on making sure we get an equal share of the time."