There Are More Women Than Ever In Parliament, But That's Still Not That Many
But less than 1 in 5 Coalition politicians are women.
The 45th Parliament has made Australian history by electing a record 73 women.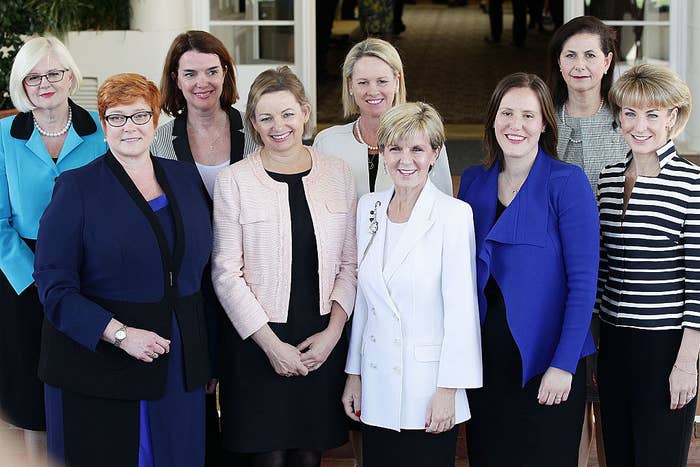 Women now make up 32% of Australia's federal politicians.
43* women out of a possible 150 have won seats in the house of representatives, and 30 out of a possible 76 have been elected to the senate.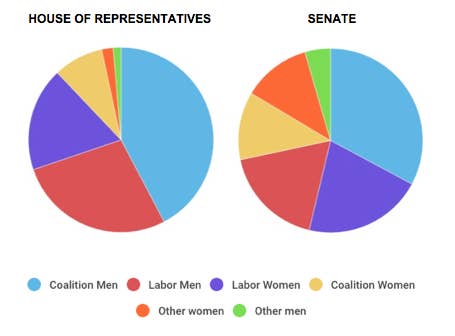 Less than one in five of the Coalition's elected representatives are women.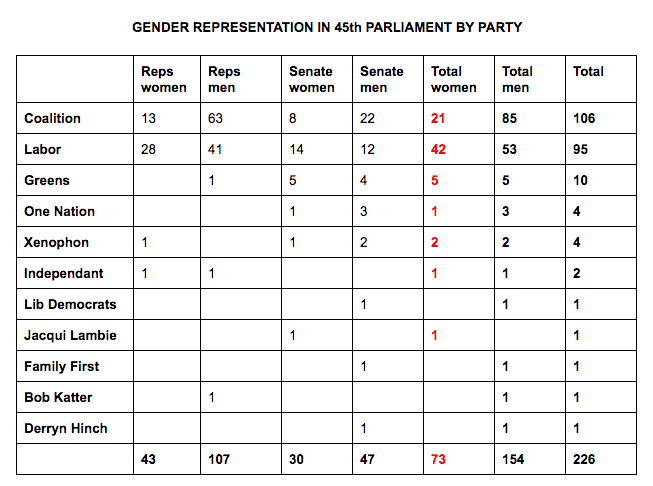 Prime Minister Malcolm Turnbull has been accused of having a Tony Abbbott-esque problem with women, after he appointed only 10 women to his ministerial team of 42.
Queensland has the lowest representation of any state, with women winning nine out of 42 seats.

This year's result takes the total number of women elected to Australian Parliament throughout history to 206 - 114 in the house of representatives and 92 in the senate.
One place female representation has increased is on the senate crossbench.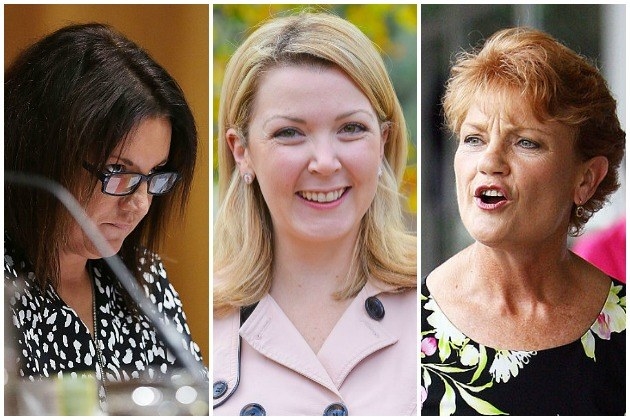 With less than one third of parliament made up of women, Australia is hovering very close to what the United Nations regards as the 30% "critical mass" - the minimum level necessary for females to influence decision-making in parliament.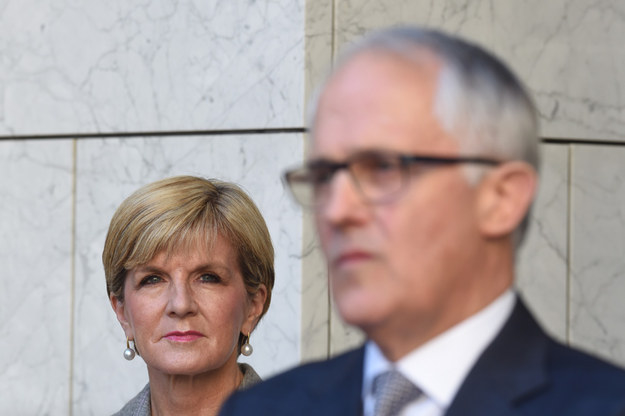 These numbers put Australia's ranking in the world for representation of women in parliament at 49th.