A New Zealand Politician Who Left A $3 Billion Hole In TAFE Funding Is Running Australia's Skills Review
Stephen Joyce's nickname across the ditch is "Mr Fixit".
A former New Zealand politician who left a $3 billion hole in his country's TAFE programs has been appointed by the Morrison government to chair an independent review into Australia's vocational education and training sector.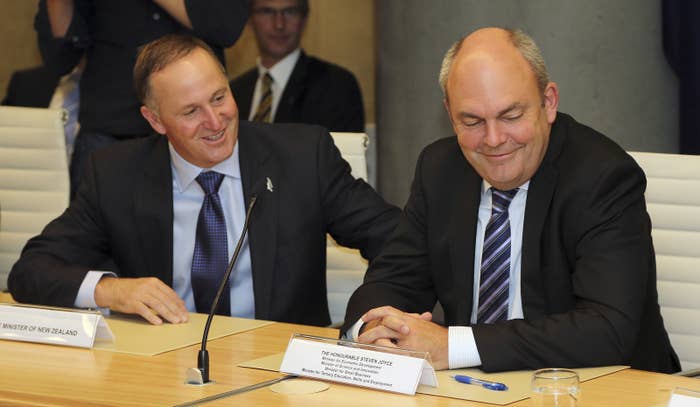 In a speech to the Australian Chamber of Commerce and Industry on Wednesday night, prime minister Scott Morrison announced Steven Joyce would head the first national vocational education review in more than 40 years.

The review comes despite assistant vocational education and skills minister Karen Andrews claim that Australia's vocational education system is better than Germany's, the global benchmark.
Joyce is a former New Zealand National MP who was given the nickname "Mr Fixit" (making him the Kiwi equivalent of our very own Christopher "I'm a Fixer" Pyne) during his time in politics.
He served as the tertiary education minister for about seven years (January 2010 to December 2016) and was the architect of former prime minister John Key's massive cuts to training programs across the country.
During his first four years on the job Joyce cut more than $60 million from regional and urban training centres, according to New Zealand's Tertiary Education Commission data.
Aoraki Polytechnic – a regional public training centre two hours drive south of Christchurch – saw its funding decrease by nearly 57% from 2010 to 2014.
Over the same time period, Joyce oversaw an increase in funding for privately owned training centres by more than $23 million.
Sandra Grey, president of New Zealand's Tertiary Education Union, said Joyce's time as minister was a "real disaster for New Zealand".
"The real cost of his cuts is a $3 billion shortfall over the 10 years just gone," Grey told BuzzFeed News. "A $3 billion hole... we're never going to fill that. That's where the strain on staff and students comes. He chose to keep the budget flatlined but it cost more and more each year to run the sector."
Figures from the New Zealand Treasury confirm the Key's government budget left the sector more than $3 billion underfunded by not increasing year on year expenses in line with CPI.
Joyce, who doesn't have a background in tertiary education, took a market based approach to the sector, as he outlined in his 2014 Tertiary Education Strategy paper. It emphasised improving the competitiveness of the sector to improve results.
Joyce's strategy was in favour of matching skills to labour market needs, rewarding the "commercialisation of research" and increasing cooperation between industry and institutions.

"In light of the challenges facing New Zealand and the tertiary sector, TEOs [tertiary education organisations] must continue to improve the value they deliver to students, businesses and the country," the paper says. "In recent years, government has sought to improve this value by introducing performance-linked funding and developing educational performance indicators for [tertiary education organisations]."
Grey says students and staff are still feeling the impact of his time in office with hundreds of courses no longer offered and one in five staff facing job losses.
"This year we've seen two major bailouts of our equivalent of TAFEs; one closed last year; seven are running major deficits and close to financial collapse," she said. "All because the approach he took is not conducive to running a public education system.
"We have real problems with mental health for our students because important support services were ripped out. We now have some rural and regional communities where they have little tertiary education provisions and people are having to travel hundreds of kilometres to providers, and that's not sustainable for students or families."
When asked about Joyce's appointment in Senate Question Time on Thursday, vocational education and skills minister Michaelia Cash said Australia's TAFE sector was "world renown".
A media release from the prime minister's office said Joyce will "engage with stakeholders all across the country and across sectors, and report to the government in March".
Morrison has flagged vocational education as a focus of the upcoming federal election campaign.
The PM didn't provide much information about the Joyce review, but said he hopes it will ensure "we're training the right people for the right jobs".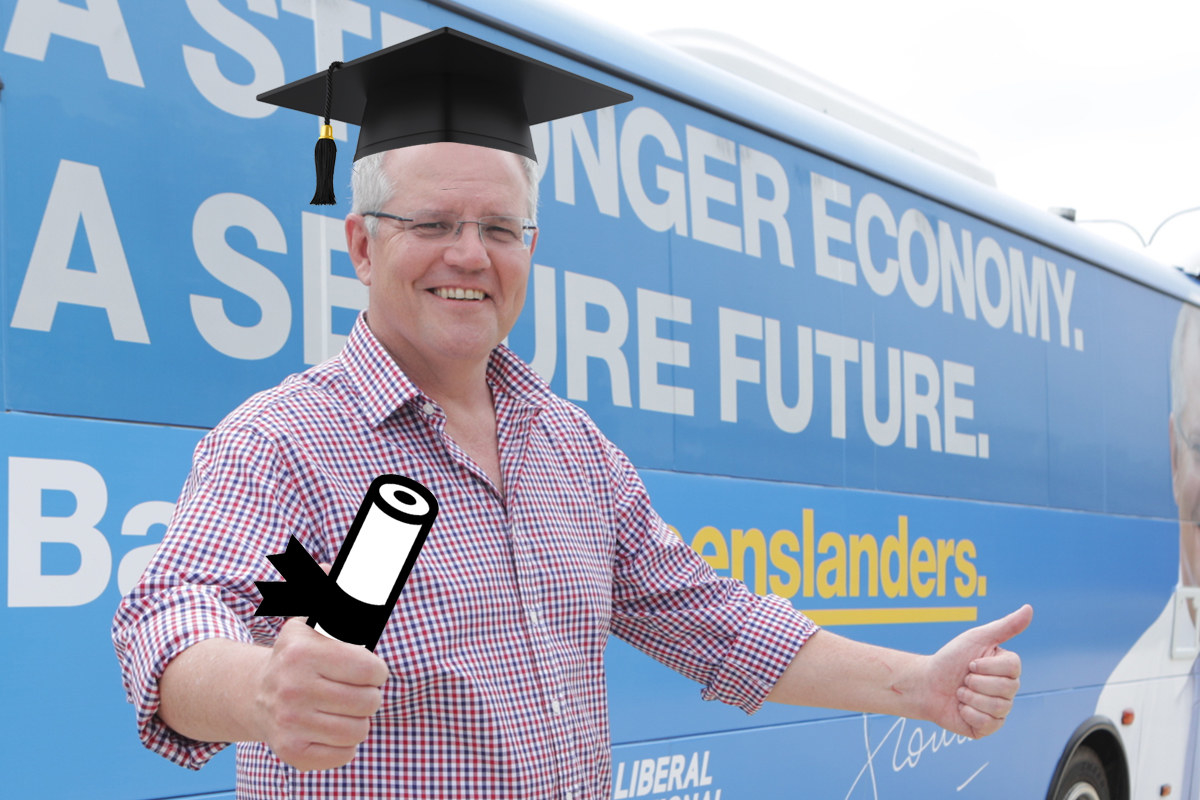 The government's position comes months after Labor announced plans for its own sweeping inquiry into the troubled post-secondary education system in February, along with $473 million over the next 10 years to reform TAFEs.

If elected, Labor promised to conduct its review within 100 days and draw up terms of reference in consultation with the vocational education and training sector, university sector, unions and business. It has also promised to waive upfront fees for 100,000 TAFE students.
Karen Chester, deputy chair of the Productivity Commission, described the vocational education system as a "mess" last month, with TAFEs struggling to deliver relevant qualifications.

A report tabled in the South Australian parliament by retired senior public servant Terry Moran found student enrolments in SA TAFEs has dropped by 24.5% from 2011 to 2016 and private training providers continue to go bust, leaving students with huge debts for courses they can't complete.
President of the National Tertiary Education Union, Alison Barnes, fears the Joyce review will mean cuts to the sector.
"We are curious as to why a New Zealander, Steven Joyce... has been appointed to review Australian vocational education and training, given that he presided over significant funding cuts to NZ polytechnics during his time as minister," Barnes told BuzzFeed News.
As well as a focus on the declining levels of public investment in vocational education and training (VET), Barnes hopes the review takes a look at the impact of market based funding policies on regional areas and the insecure employment in the VET sector.
"The Coalition should be restoring funding for the VET sector as well as adopting the Victorian government approach of making TAFE courses free for strategically important jobs," Barnes said.
Figures from the Department of Employment show 990,000 new jobs are expected to be created by 2020, with 920,000 of those requiring some form of tertiary or skills education.

The department estimates about 480,000 jobs will require degree or higher qualifications, while about 437,000 will require certificate, diploma or advanced diploma level qualifications.
At the time of publishing Morrison's office has not responded to BuzzFeed News' questions about the review process.