Doctors fear for the life of a heavily pregnant asylum-seeker living in detention on Nauru who is suffering from preeclampsia and needs an emergency C-section as soon as possible.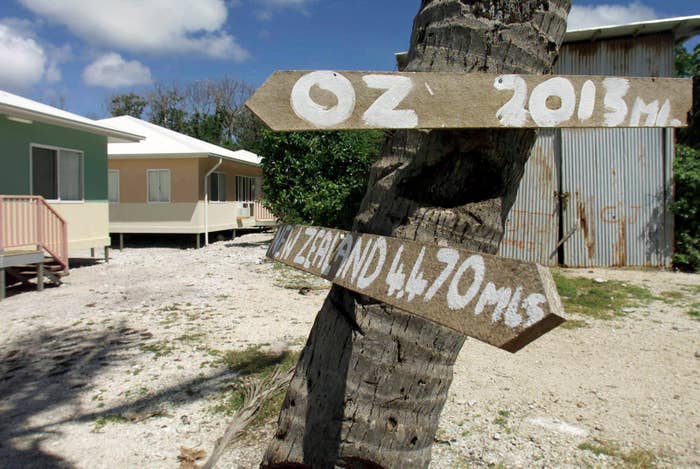 37-year-old Kuwaiti refugee Dee* is 37 weeks pregnant this week. Her baby is currently in a breech, or feet first, position and she also has a large fibroid, or benign tumour, on the wall of her uterus.

Last week doctors were worried Dee would go into spontaneous labour and haemorrhage if she wasn't flown from Nauru to Australia immediately to give birth.
Now doctors have diagnosed her with the potentially life-threatening condition of preeclampsia and upgraded her status to critical saying she requires an emergency C-section in Australia as soon as this week. The Nauru medical centre does not have the staff or equipment to perform the high risk delivery, they say.
According to Doctors for Refugees, Dee was told by detention centre staff after an ultrasound on Friday that her baby was still in breech position and she should expect to deliver on Nauru.
Doctors for the group say there is a possibility she will have a major hemorrhage during the birth that requires a blood transfusion.
The symptoms of preeclampsia, which can be life-threatening to both mother and baby, include headaches, dizziness, high blood pressure and swollen hands, feet, ankles and face. Dee needs to be monitored closely and requires an urgent ultrasound to monitor the wellbeing of her baby.
Dr J, an Australian obstetric and gynaecology specialist who asked not to be named, agreed that Dee needs an immediate caesarian at 37 weeks.
"This is a critical situation now that requires urgent attention," Dr J told BuzzFeed News.
BuzzFeed News has confirmed Dee is still detained at the Australian-run detention centre on Nauru, despite a number of medical transfer flights leaving the island in the last week.

This is her first full-term pregnancy; she's previously had at least one miscarriage on Nauru.
The Australian government wants Dee to deliver her baby on Nauru using the "comprehensive" medical services provided at the detention centre. The last woman with preeclampsia to give birth on Nauru had to be medically evacuated to Brisbane.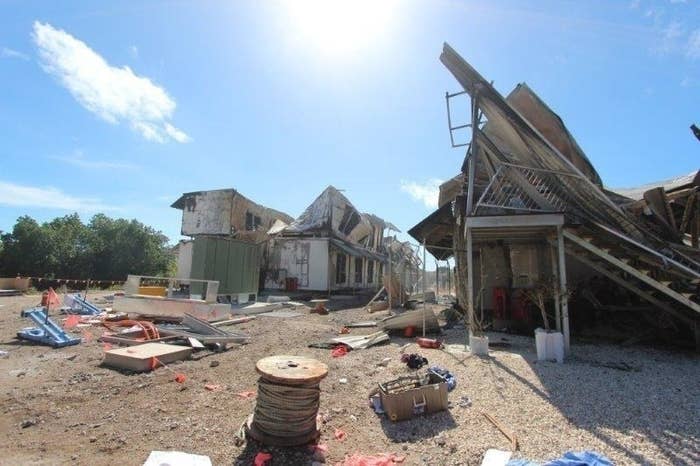 The Department of Immigration and Border Protection told BuzzFeed News there are "comprehensive medical support services" on Nauru.
But Doctors For Refugees disagree.

They say the Nauru medical facilities lack the basic equipment and staff needed for Dee's birth, including foetal monitoring systems and a neonatal unit with paediatric support.
Dee is now in a similar situation to Naima, a refugee who had preeclampsia during her pregnancy on Nauru last year. She and her baby were medically evacuated to Brisbane in a critical condition after her birth by caesarian. The operation was performed on Nauru despite medical advice that she deliver her baby in Australia.
Immigration minister Peter Dutton and his department had previously given an assurance that the facilities on Nauru had been upgraded and it was safe for her to continue her pregnancy there.
Until recently, pregnant women in offshore detention were brought to Australia during their last trimester, as that was considered the safest delivery option. It is now government policy that asylum-seekers and refugees deliver babies on Nauru.
Immigration officials devised the strategy last year to prevent offshore ­detainees being transferred to Australia for medical treatment because of their "propensity" to take legal ­action while here to attempt to stay in Australia.
Greens immigration spokesperson senator Nick McKim says the government is being "inhumane" by not bringing Dee to Australia.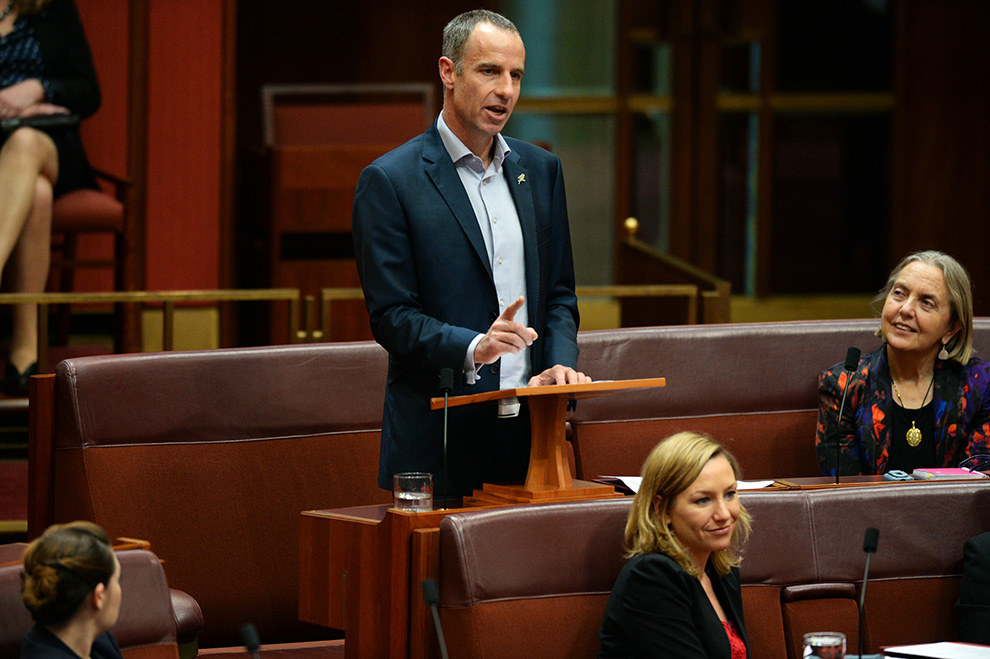 "To expose an innocent person to significant harm and death just to make a point is cruel and completely beyond the pale," McKim told BuzzFeed News.

McKim has called on the government to immediately evacuate Dee from Nauru for treatment in Sydney or Brisbane.
"If she or her unborn baby die or come to harm that could have been avoided, it will be Mr Dutton and Mr Turnbull who wear the guilt."
* Not her real name.