Doctors say a heavily pregnant asylum-seeker may go into spontaneous labour and haemorrhage if she isn't flown from Nauru to Australia immediately to give birth.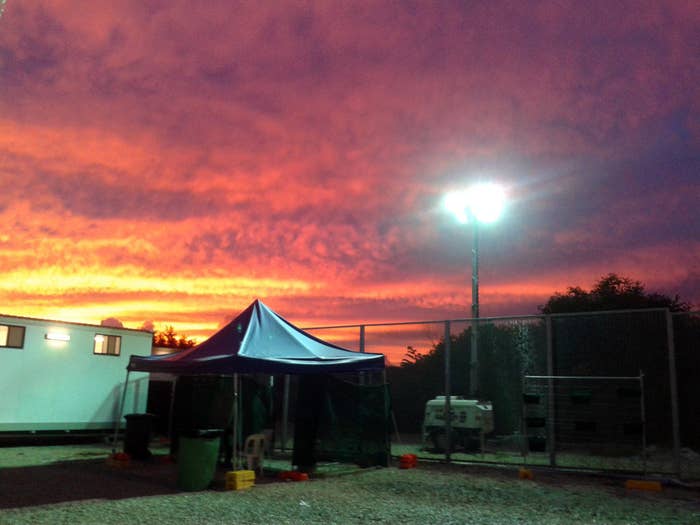 37-year-old Kuwaiti refugee Dee* is 36 weeks pregnant this week. Her baby is currently in a breech, or feet first, position and she also has a large fibroid, or benign tumour, on the wall of her uterus.

Doctors will have to either manually rotate the baby, which can only be done in a hospital with an operating theatre on standby, or perform a caesarean section.
BuzzFeed News has confirmed she is still detained at the Australian-run detention centre on Nauru, despite a number of medical transfer flights leaving the island this week.
Dee is currently awaiting an ultrasound that will determine what the government will do next. This is her first full-term pregnancy; she's previously had at least one miscarriage on Nauru.
The Australian Medical Association (AMA) has joined the growing number of doctors who have written to the government urging it to intervene and fly Dee to Australia immediately to a facility with the medical facilities to undertake her complex delivery.
Dee's advocates from Doctors for Refugees have accused the government of being negligent with her care.

"The care provided to this woman thus far has clearly been substandard," Dr Barri Phatarfod from Doctors for Refugees told BuzzFeed News.
Phatarfod said if Dee isn't evacuated immediately she has the potential to go into spontaneous labour that could require a caesarian and dramatically increase her risk of a significant haemorrhage.
"She now faces not only a risky delivery but a potentially complicated clinical picture for her newborn," she said.
"She needs to come to Australia immediately so the health of her pregnancy can be assessed before it is too late and appropriate specialist facilities arranged for them both."
"Playing with people's lives like this is just unconscionable."
Phatarfod said if Dee isn't evacuated she could go into spontaneous labour at any time and need an emergency caesarian-section on Nauru, which the centre is not prepared for.
"She needs blood transfusion facilities at hand as there is a danger of a significant haemorrhage were she to have a caesarian with an inexperienced obstetrician and sonographer."
The Australian government wants Dee to deliver her baby on Nauru using the "comprehensive" medical services provided at the detention centre. But the latest baby born by caesarian at the centre had to be medically evacuated to Brisbane.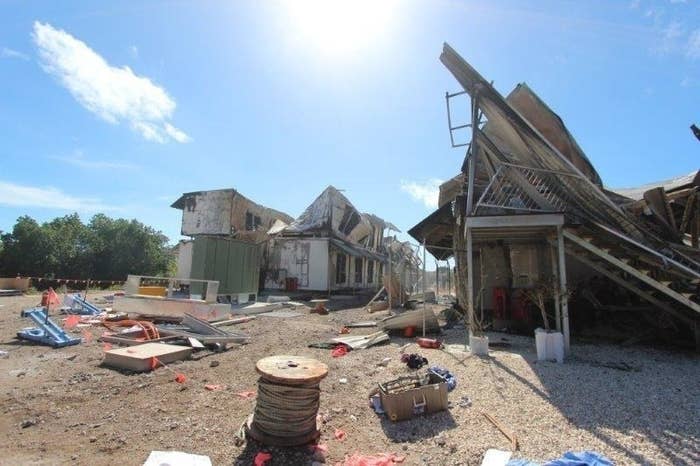 The Department of Immigration and Border Protection told BuzzFeed News it doesn't comment on individuals' medical conditions.
"Australia provides comprehensive medical support services to the regional processing centre in Nauru and to the Nauruan Government Health Facilities," the department said.
But Doctors For Refugees disagree.
They say the Nauru medical facilities lack the basic equipment needed for Dee's birth, including foetal monitoring systems, access to theatre for a possible emergency caesarian and a neonatal unit with paediatric support.
The last refugee known to have a caesarian at the centre had disastrous results. Mother and baby were both in a critical condition and had to be medically evacuated from Nauru to Brisbane.
This was despite immigration minister Peter Dutton's assurances that the facilities had been upgraded and the immigration department's claim that it was safe for her to continue her pregnancy there.
"We recall what happened last year when a woman went into spontaneous labour at 32 weeks and required medical evacuation after emergency C-section on Nauru," Phatarfod told BuzzFeed News.
"Pregnancies are unpredictable like that. This lady is 36 weeks so it is every bit as likely with her. Then once again the department will be scrambling for medical expertise," she said.
Until recently, pregnant women in offshore detention were brought to Australia during their last trimester, as that was considered the safest delivery option. It is now government policy that asylum-seekers and refugees deliver babies on Nauru.
Immigration officials devised the strategy last year to prevent offshore ­detainees being transferred to Australia for medical treatment because of their "propensity" to take legal ­action while here to attempt to stay in Australia.
* Not her real name.