Black Friday, the event when Canadians can get more deals on products than they can possibly IMAGINE, is finally here!
If you've got a serious green thumb (or just want to save some money on produce), this Aerogarden hydroponic garden will probably change your life. And lucky for you, it's ON SALE FOR 40% OFF RIGHT NOW on Amazon Canada!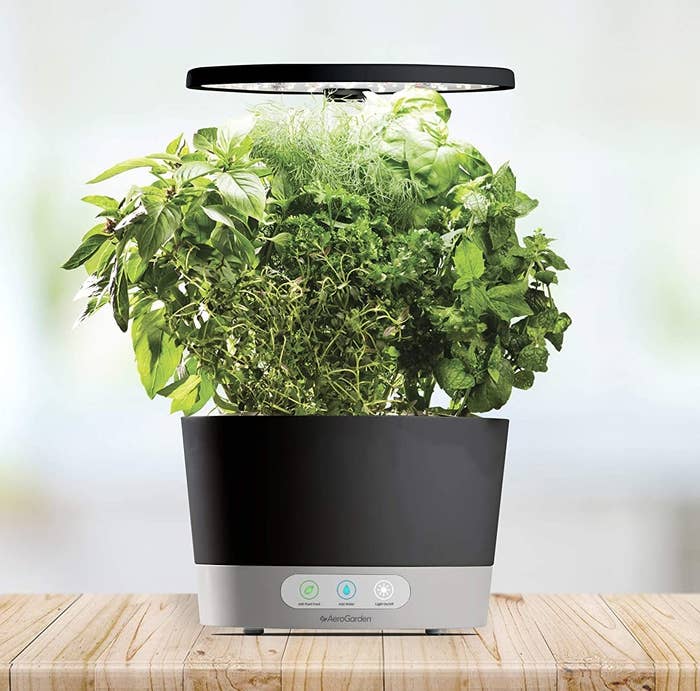 Now, if you're not familiar with all the incredible things this life-changing gadget does, let's dive into some of its perks.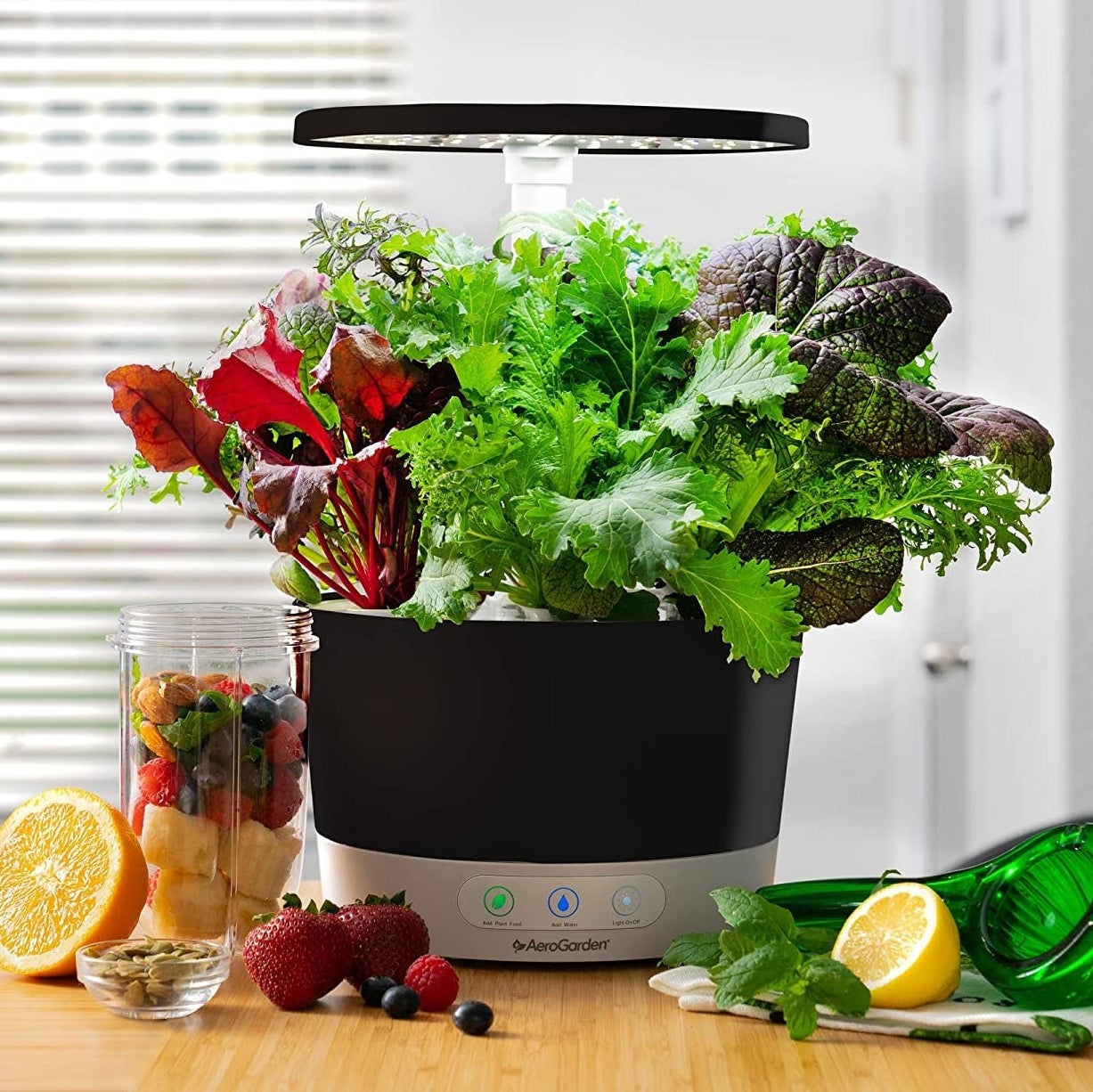 It's super easy to use — to kick your Aerogarden into gear, just fill the base with water, click in the included plant pods, and press the power button.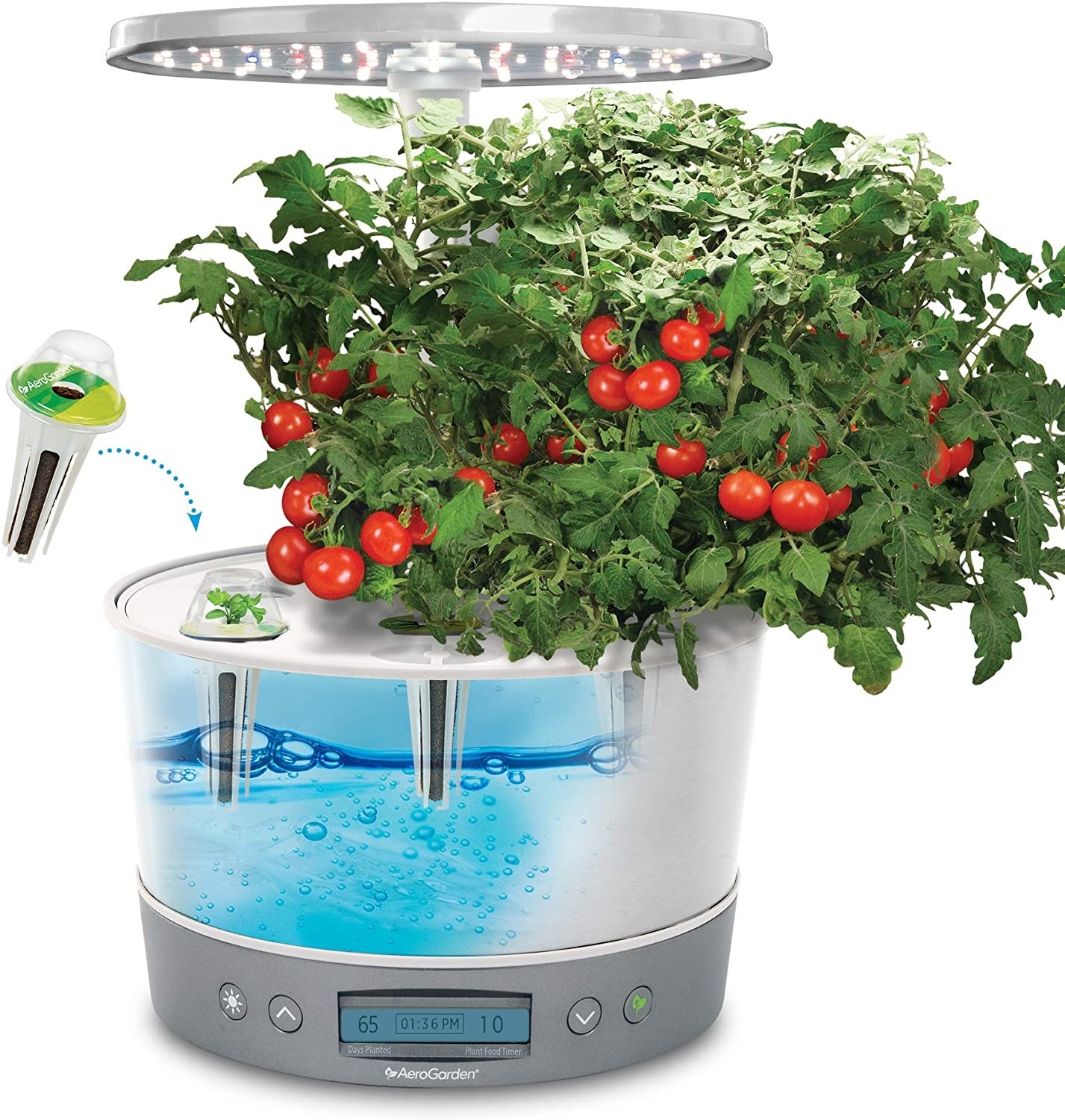 Thanks to the built-in watering feature and bright lighting, your plants will actually grow five times faster in the Aerogarden than they would outdoors. Plus, you won't have to get your hands dirty.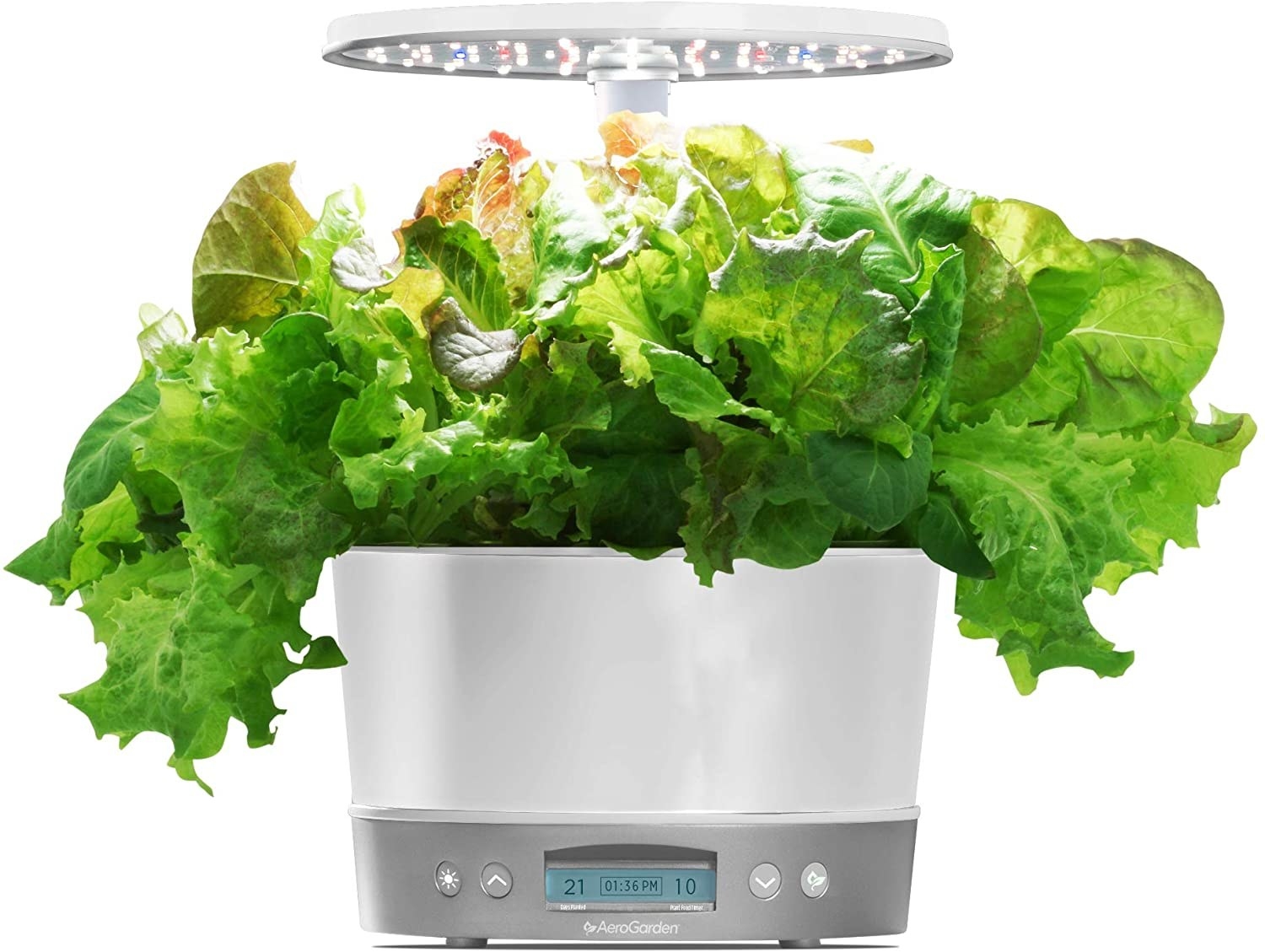 It comes with an heirloom salad seed kit, so you'll have everything you need to grow your own greens. The set of pods includes black seeded simpson, deer tongue, parris island, marvel of 4 seasons, rouge d'iver, and red sail (those are varieties of lettuce, if you're unfamiliar).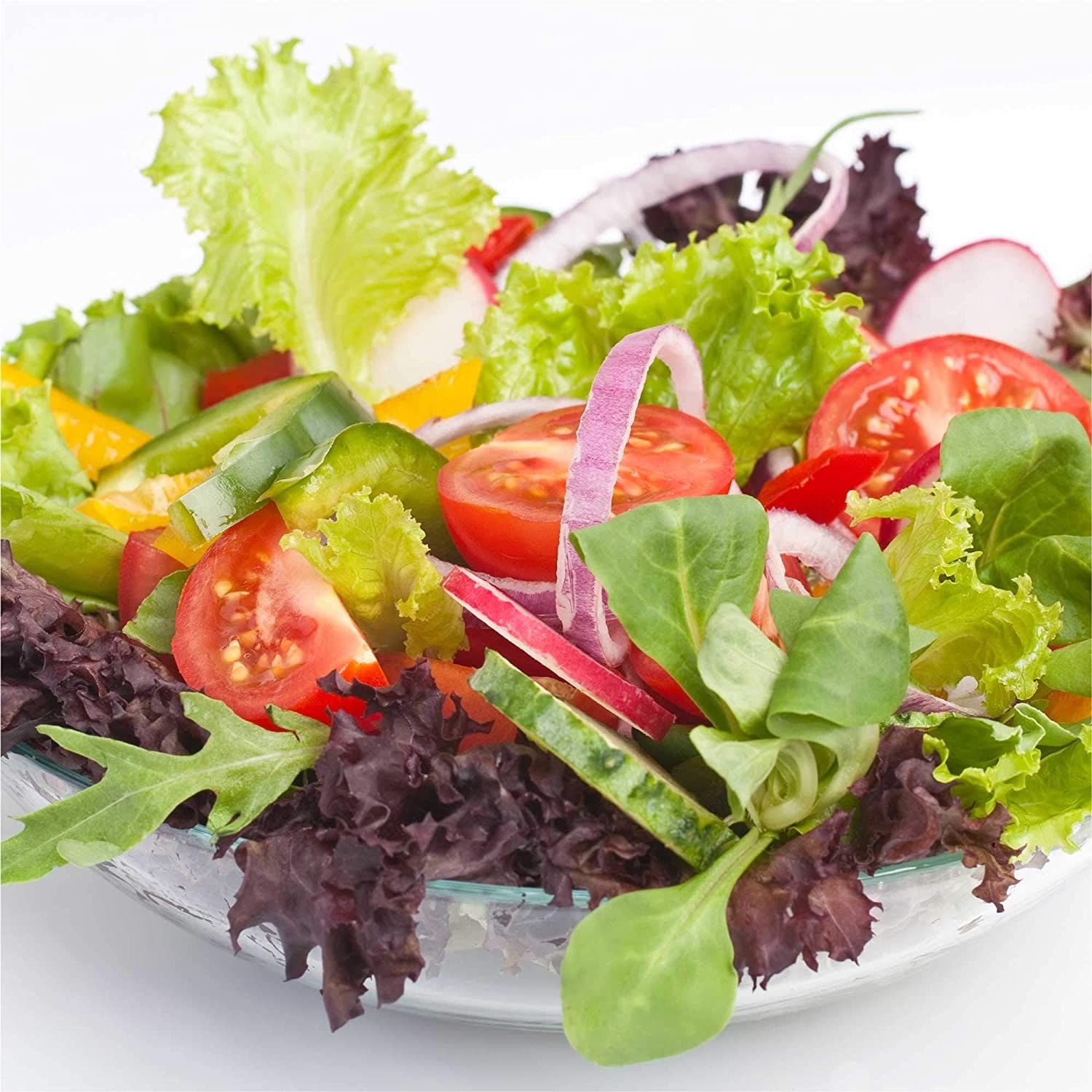 Oh, and if six plant pockets just ain't enough for your garden-loving soul, there's also a larger version available with room for nine plants — and it's on sale, too!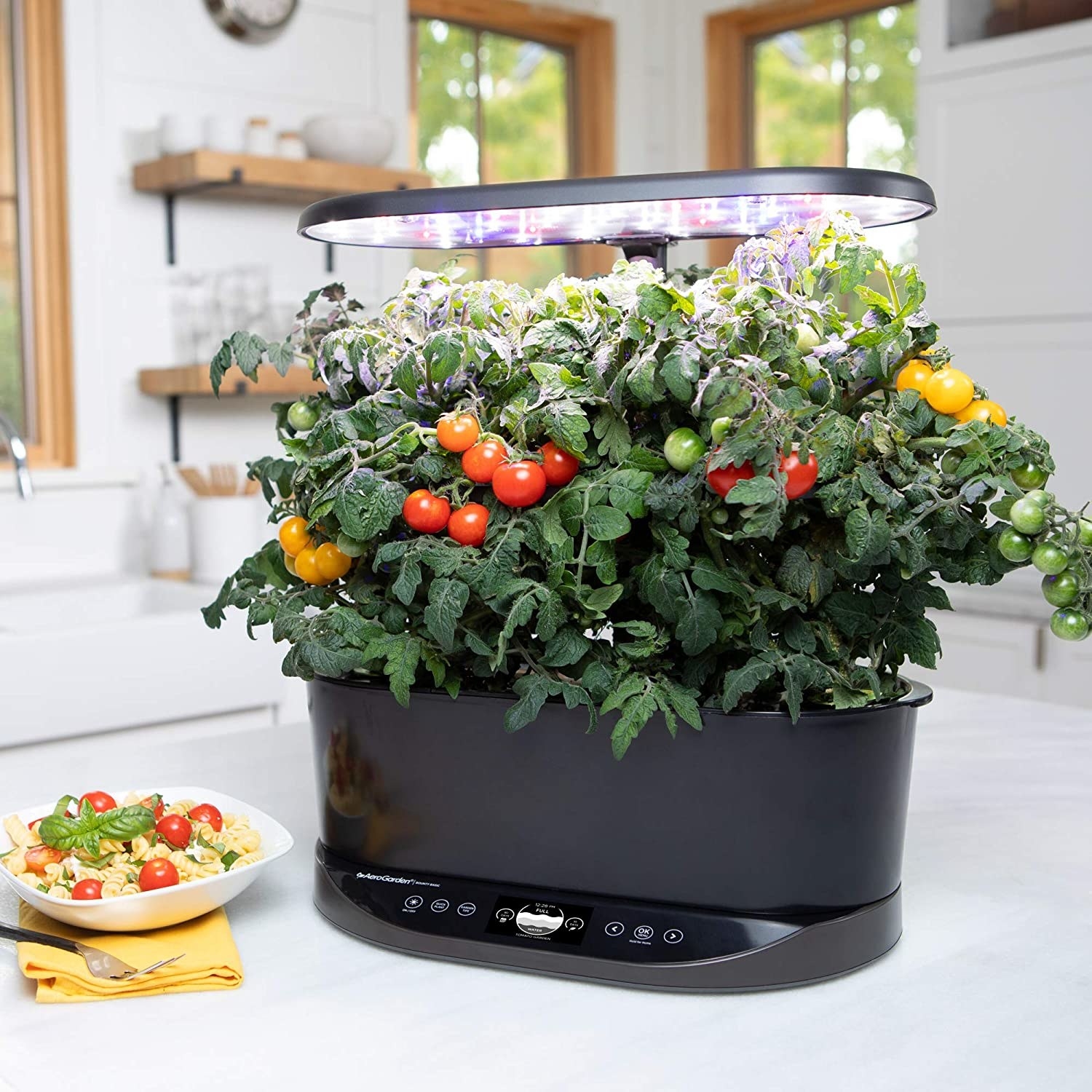 If you act quickly, you could have a blossoming garden in just a few weeks. Get the AeroGarden Harvest Elite 360 now for 41% off on Amazon Canada — it's just $119.99 compared to its regular price of $119.95. Hurry before Black Friday is over!
You when your Black Friday day order arrives: