This is one of Yoriko's flawless pups, whose fur has been fluffed and groomed to absolute perfection.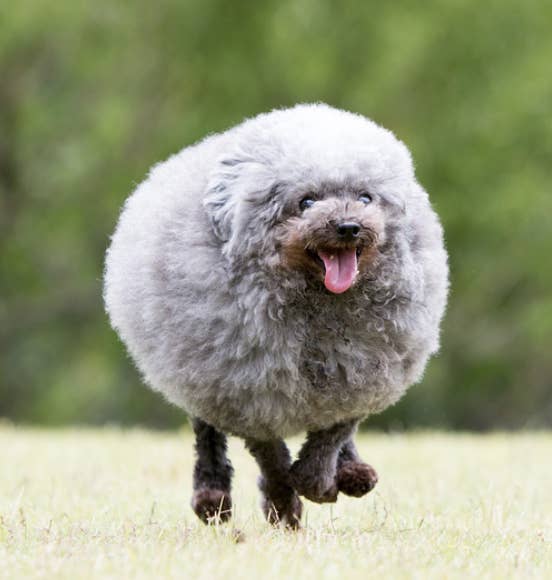 This pup's fluff forms a mathematically perfect circle, a stunning accomplishment previously unachieved by mankind.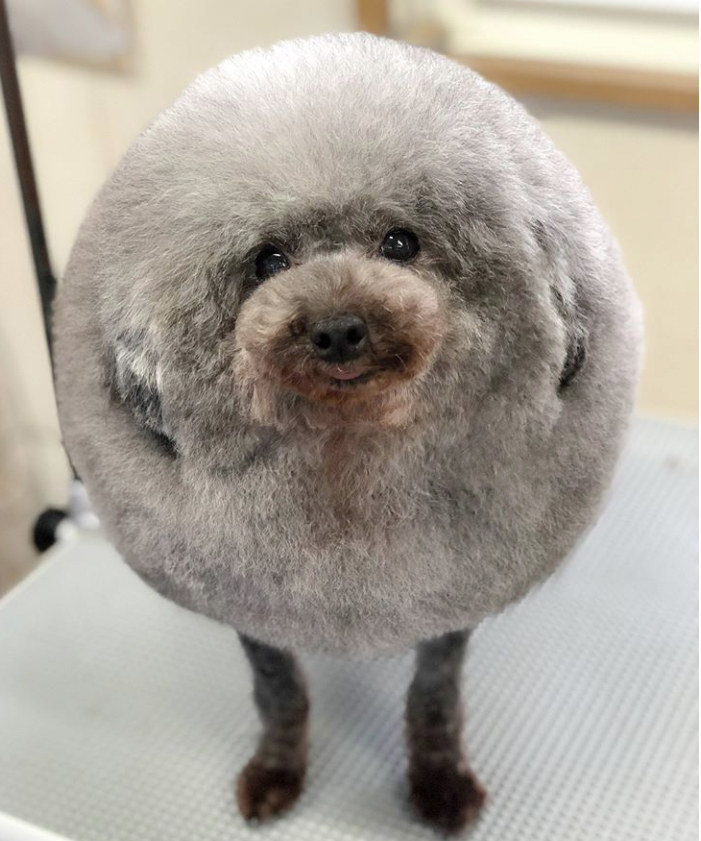 We ran some tests, and our analysis shows that this doggo is off the charts on the cuteness meter. Far beyond the normal measurements.
If we do some further calculations, we can see that even when seated, this fluffy pup retains ideal ratios.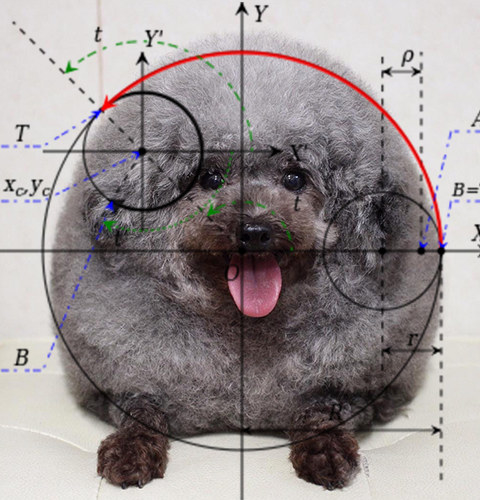 A side view reveals that this pupper fits precisely into the Golden Ratio.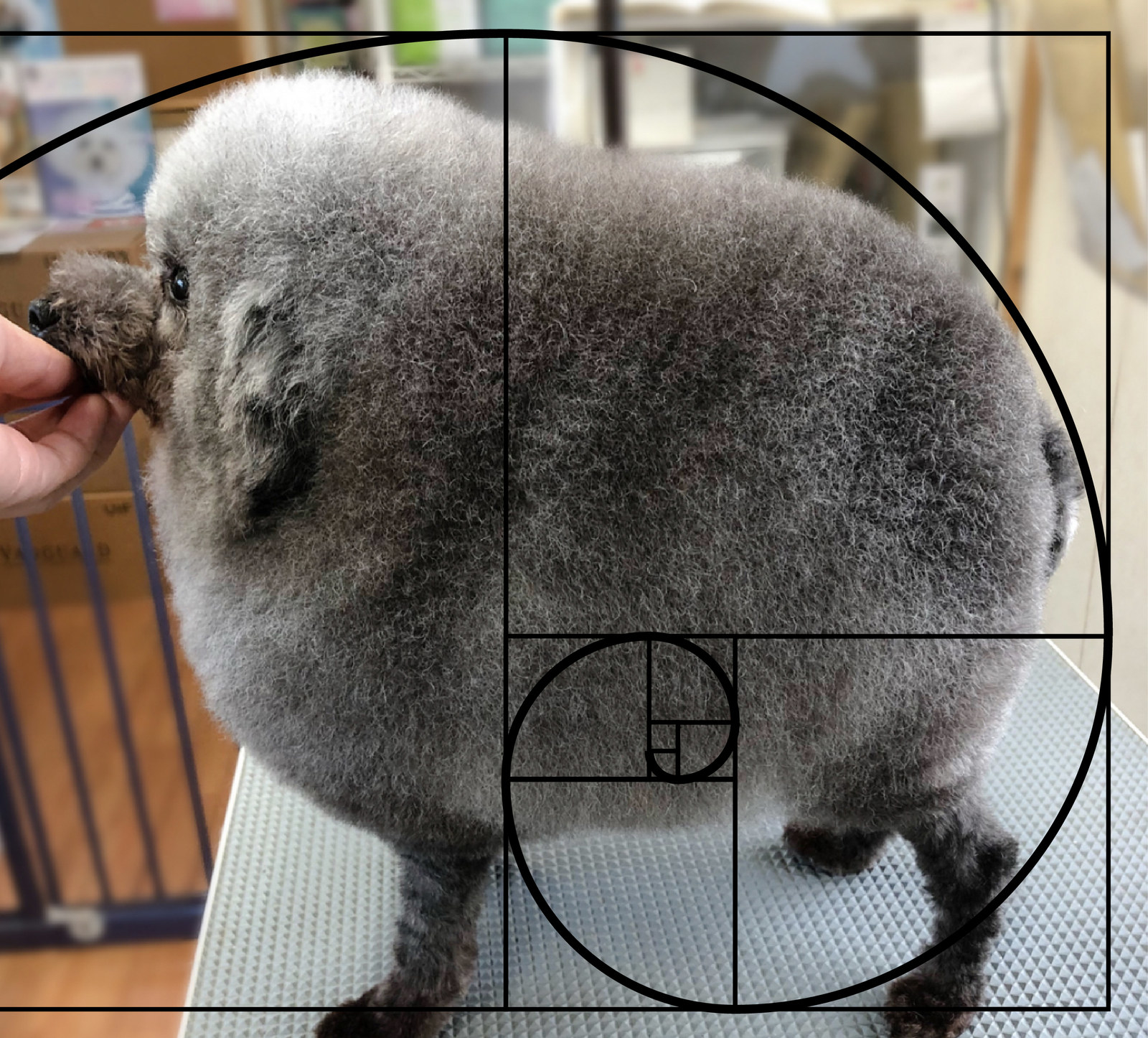 We crunched the numbers and came up with this equation.

After running some simulations, we've discovered this floofer might be the key to perpetual motion.
If we look back at Leonardo Davinci's notebooks, we see he actually predicted this specimen of perfection with his sketch, "The Vetruvian Floof".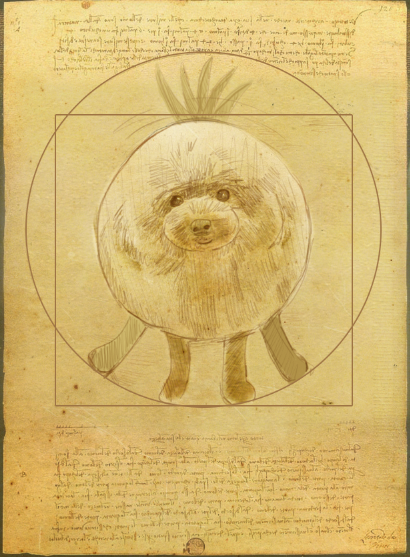 Here we can see the superb roundness of this flufferoo in action.
We also discovered that this floofy-floof has unparalleled aerodynamic properties.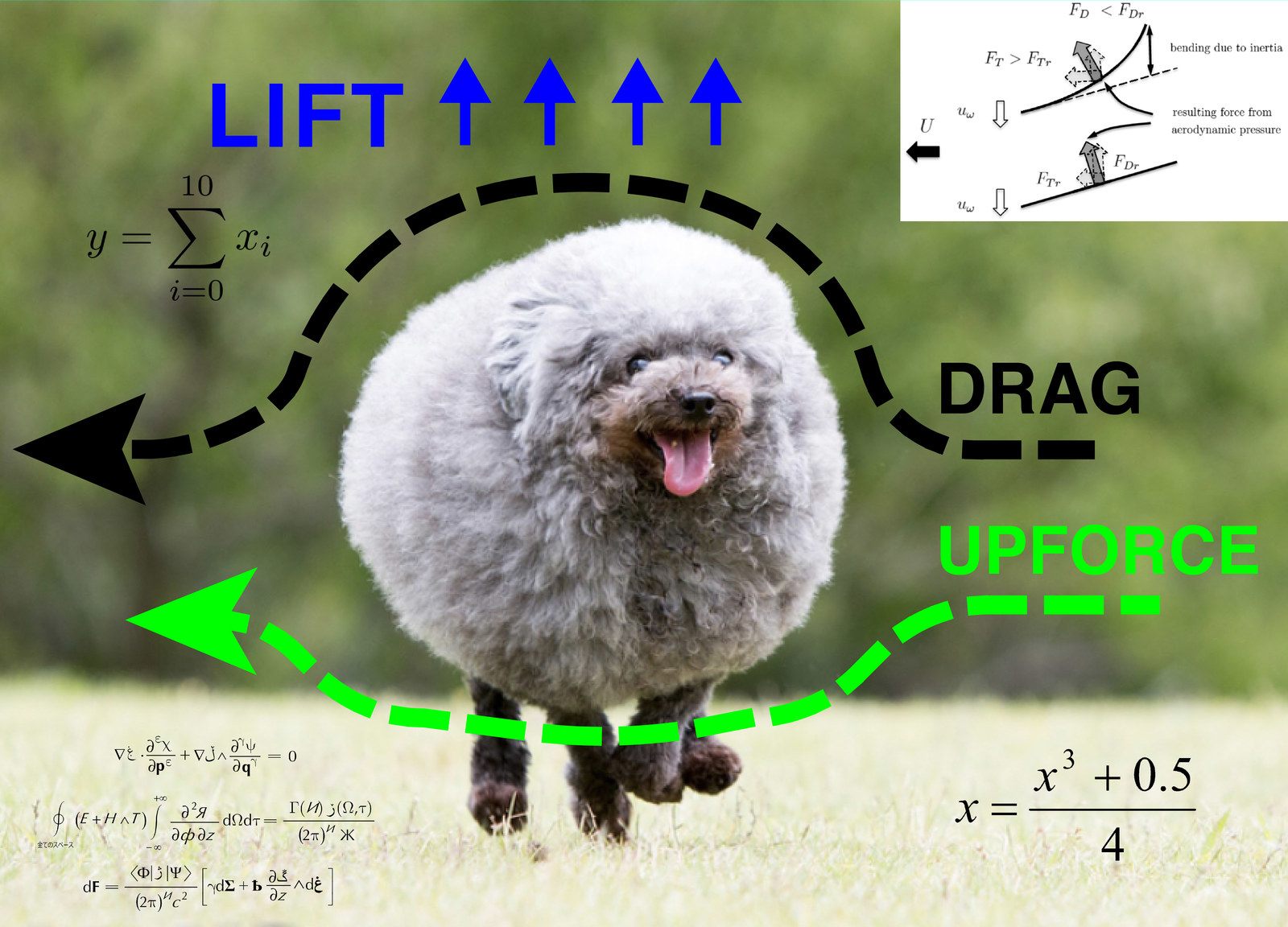 Now that we have access to this impeccable pupper, the mysteries of the world start becoming more solvable. For example, now we know what crop circles were trying to communicate.
Potato Vision: On!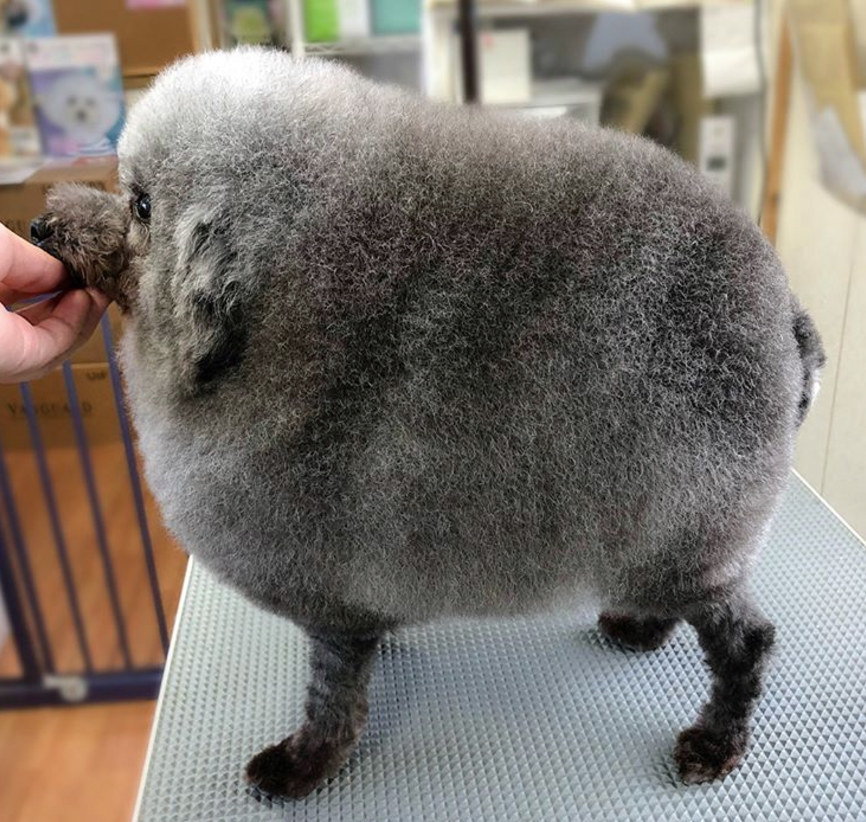 So clearly we've proven beyond a doubt that this is the cutest, most perfectly round pup in existence. If you'd like to see more, make sure to follow Yoriko on Instagram.