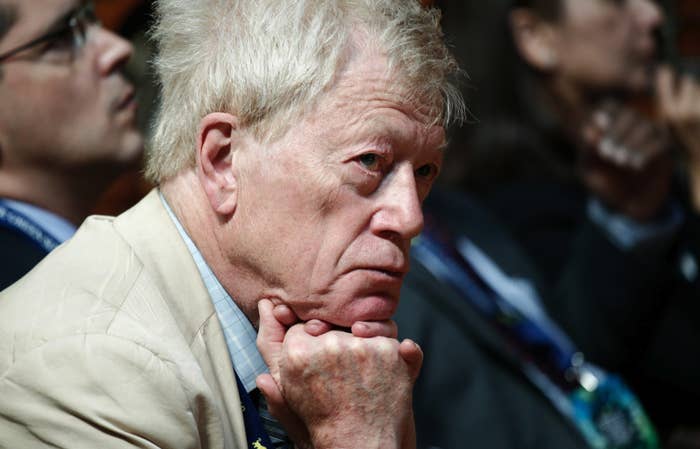 Theresa May is facing calls to sack her new housing tsar over a series of controversial comments he has made about Islamophobia and homosexuality.
Conservative writer and philosopher Roger Scruton, who on Saturday was appointed by housing secretary James Brokenshire to chair a new government commission on building "beautiful" homes, has claimed Islamophobia and homophobia are "invented" and that homosexuality is not "normal".
He has also been criticised for his links to Hungary's right-wing prime minister Viktor Orbán and comments he made about the billionaire George Soros.
Labour and the Liberal Democrats told BuzzFeed News that Scruton should be sacked immediately. The comments came to light at a time when the Conservative party is under increasing pressure to show it is taking Islamophobia seriously.
In June, Conservative party chair Brandon Lewis vowed to "stamp out" Islamophobia in the party, insisting that "since becoming chairman [he has] taken a zero-tolerance approach".

Scruton faced the demands to quit after BuzzFeed News uncovered a series of comments he had made in previous articles, books, and a BBC radio programme.
In his 2017 book Conservatism: Ideas in Profile, Scruton wrote that "Islamophobia" is a "propaganda-word". He said: "[T]here has been in official circles a deliberate silencing of discussion, a refusal to describe things by their proper names, and the adoption of the propaganda-word 'Islamophobia' to create a wholly imaginary enemy".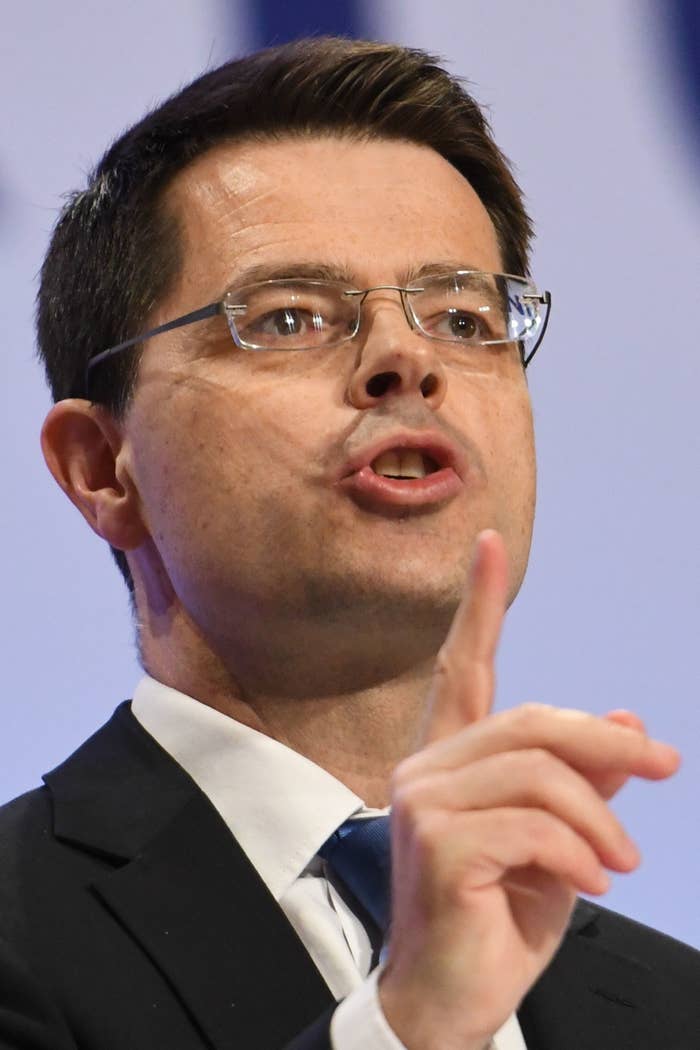 He went on to write that conservatives "are frequently marginalised or even demonised as representatives of one of the forbidden 'isms' or 'phobias' of the day — racism, sexism, homophobia, transphobia, Islamophobia, etc".
He complained: "In a society devoted to 'inclusion', the only 'phobia' permitted is that of which conservatives are the target."
During an episode of BBC Radio 4's A Point of View in October 2015, Scruton questioned hate crime laws in the UK and asked, "Is giving offence a reason to convict someone of a crime?"
In a transcript posted on his website, Scruton said of Islamophobia: "Muslims in our society are often victims of prejudice, abuse, and assault, and this is a distressing situation that the law strives to remedy.
"But when people invent a phobia to explain all criticism of Islam, it is not that kind of abuse that they have in mind. They wish to hide the truth, to shout 'lies!' in the face of criticism, and to silence any attempt at discussion. In my view, however, it is time to bring the truth into the open, including the truth about the Holy Book itself."
He went on to argue that homophobia had also been invented. "The orthodox liberal view is that homosexuality is innate and guiltless. Like the Islamists, the advocates of this view have invented a phobia with which to denounce their opponents," he said. "Deviate in the smallest matter from the orthodoxy, and you will be accused of homophobia."
He concluded: "Politicians have not sufficiently examined what they meant by 'stirring up hatred'. They have been too keen to show that they are on the side of Muslims and also of homosexuals notwithstanding the manifest conflict between the two."
In a 2007 article for the Telegraph, Scruton said homosexuality was not "normal" and outlined his opposition to gay adoption.
"Every now and then," he wrote, "we wake up to the fact that, although homosexuality has been normalised, it is not normal. Our acceptance of the homosexual lifestyle, of same-sex couples, and of the gay scene has not eliminated our sense that these are alternatives to something, and that it is the other thing that is normal."
On gay adoption, Scruton wrote: "It is no more an act of discrimination to exclude gay couples than it is to exclude incestuous liaisons or communes of promiscuous swingers."
He added: "We are being asked to overlook all that we know about the fragility of homosexual partnerships, about the psychological needs of children, and about the norms that still prevail in our schools and communities, for the sake of an ideological fantasy."
Scruton returned to the theme of Islamophobia in an article for the Spectator in March 2016. He wrote that those who criticise Islam "have to put up with every kind of nasty label — racist, fascist, sexist, and whatever imagined 'phobia' serves the agenda of the day — and will be hard pushed to hold on to a job as a policeman, a teacher, or a government official".

He added: "It is this fear in response to fear that is now leading the authorities all across Europe to hide the truth about the sexual crimes of Muslim immigrants."
Shadow communities secretary Andrew Gwynne told BuzzFeed News: "Nobody holding those views has a place in modern democracy. The prime minister needs to finally show some leadership and sack Scruton with an investigation into how he was appointed in the first place."
Liberal Democrat housing spokesperson Wera Hobhouse added: "Someone with these views has no place in advising the government on anything, and it is deeply concerning that the Conservatives have associated themselves with offensive views like this. Roger Scruton should never have been employed and the PM should ask him to resign."
Labour MP Wes Streeting joined the calls for him to go, telling BuzzFeed News: "With every passing hour it becomes clear that Roger Scruton has a history of making offensive comments. It beggars belief that he passed a vetting process. This is an appalling error of judgment from the Secretary of State and the prime minister should sack him immediately and ask James Brokenshire how this appointment was ever made in the first place".
On Tuesday the Red Roar website reported that Scruton had said in an interview that he had known Hungary's authoritarian leader Viktor Orbán "for years" and once told a Hungarian audience: "Many of the Budapest intelligentsia are Jewish, and form part of the extensive networks around the Soros Empire."
The Ministry of Housing, Communities and Local Government declined to defend the appointment on the record. It is understood that due diligence was carried out prior to Scruton's appointment as chair.
BuzzFeed News approached Scruton for comment but had received no response by the time of publication.