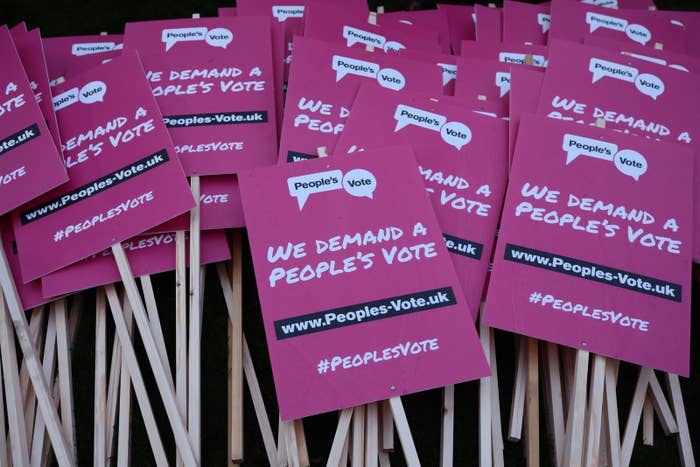 With just over two months to go until the UK is due to leave the European Union, the campaign for a second Brexit referendum is deeply divided over how to achieve its goal, multiple sources on the campaign have told BuzzFeed News.

Pro-Remain MPs and officials on the People's Vote campaign are split on the overarching strategy of how to secure a public vote, on campaign events and tactics, whether People's Vote should run the Remain campaign if a second referendum is called, and over the actions and motivations of its leading politicians, the sources said.
The ongoing internal wrangling is making it less likely that the Labour party will ultimately back a public vote, a shadow minister and a senior Labour backbencher told BuzzFeed News.
The principal division among People's Vote advocates is over when to begin their main push for a second referendum, a disagreement that has dominated the weekly meetings of the Grassroots Coordinating Group chaired by Labour MP Chuka Umunna for months.
People's Vote MPs, including Tories Sarah Wollaston and Phillip Lee, and Labour's Paul Williams, are seeking to table an amendment to the government's motion next Tuesday that would formally call for a public vote. Lee is said to be determined to proceed with the amendment next week despite attempts by colleagues to dissuade him today.
Senior officials on the campaign, including its chair Roland Rudd, oppose tabling the amendment so soon, believing they would benefit from a more patient strategy.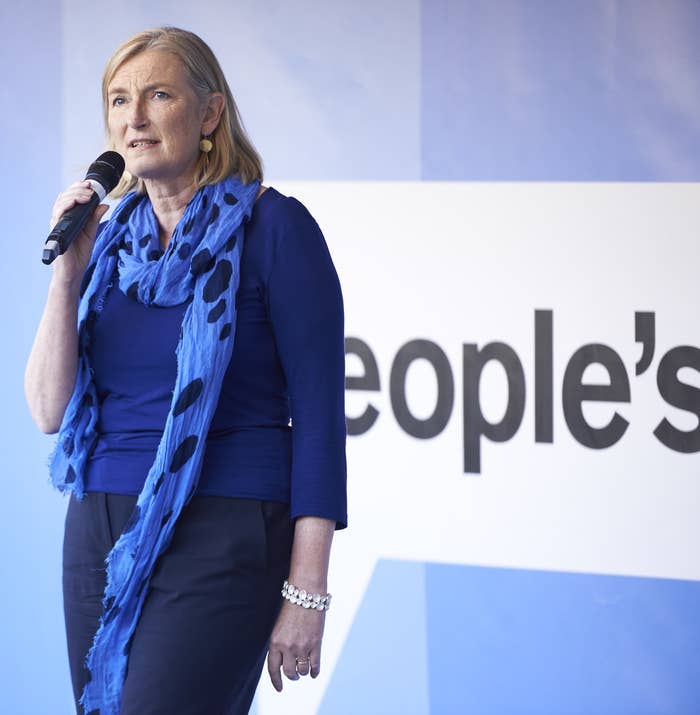 "Chuka [Umunna], Wollaston and others have been pushing since before Christmas to put a marker down for a referendum as soon as possible, put forward the amendment at the earliest opportunity, arguing it doesn't matter if we lose, we can have another go at it," a People's Vote source told BuzzFeed News. A spokesperson in Umunna's office said he is "not of a fixed position on the timing of a People's Vote amendment".
The plan for an imminent amendment is being resisted by strategists on the campaign. When MPs privately floated tabling the second referendum amendment at the meaningful vote on the Brexit deal, they were "overruled" by senior officials at a meeting in which "voices were raised", according to a source present.
The officials opposed to tabling the amendment argued they would lose the vote and demonstrate that there is not currently a majority in parliament for a second referendum, showing their hand and throwing away any momentum for the campaign. One senior source on the campaign said tabling the amendment now would be "stupid" and that the campaign had "lost control of its MPs".
Instead, they have called for a "last man standing" policy, in which the People's Vote campaign focuses on "knocking off the table" other options such as a no-deal Brexit and the so-called Norway plus proposal for a soft Brexit. Tory MP Nick Boles, who backs the Norway plan, has accused People's Vote backers Alastair Campbell and Tom Baldwin of running a "scorched-earth approach" against supporters of a soft Brexit. A Labour MP who supports the Norway model told BuzzFeed News that they were being "pummelled into submission" by the People's Vote campaign.
When Wollaston revealed plans of her amendment to the press on Tuesday, rival pro-EU MPs Caroline Lucas, Jo Swinson, and Bridget Phillipson used a People's Vote event to slap down her proposal and call for a delay. "I want to make sure that when we get to the point of having a vote on securing a referendum, it is at the point when we have the greatest prospect of success," Phillipson said.
A senior source on the campaign confirmed the internal conflict. "There is a genuine disagreement on what to do. It has not been resolved and may not be resolved," they said, adding that the campaign would never be able to "centrally enforce unanimity".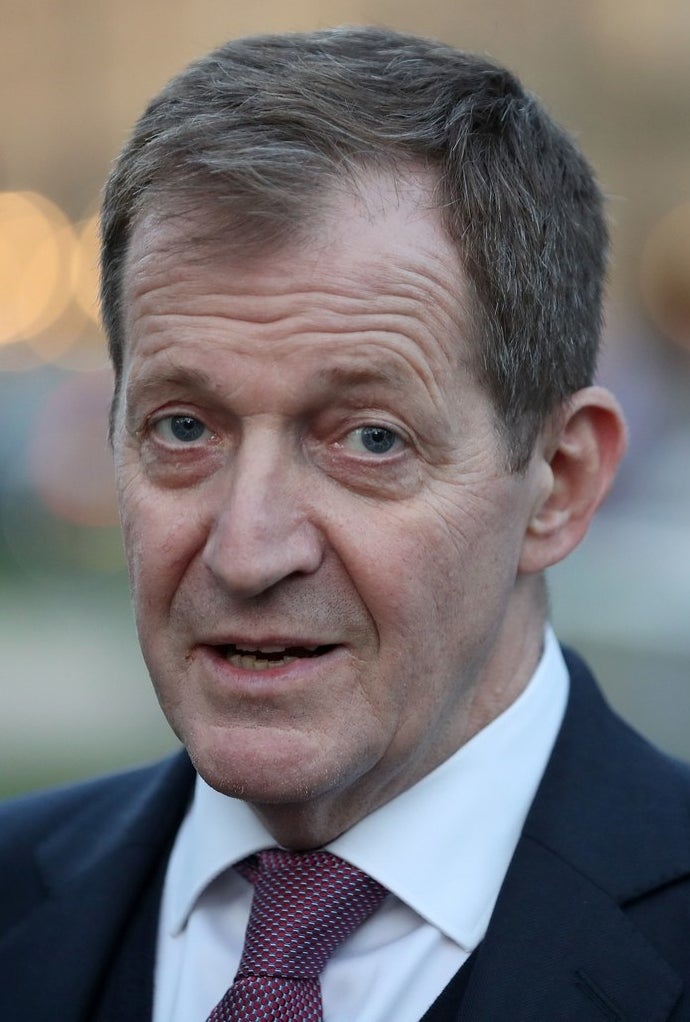 A spokesperson for the People's Vote campaign said: "It is up to MPs what amendments they table and when. A People's Vote will probably not secure a majority in the House of Commons until every Brexit option has been exhausted but that there will be multiple opportunities in Parliament to give the public the final say when it has become clear this is the only way forward."
The second significant split within People's Vote is over whether it should attempt to run the Remain campaign if there is a second referendum.
The campaign's data, which according to two sources includes an email list of more than 750,000 people, is held by Open Britain, the successor to Britain Stronger in Europe, the official Remain campaign at the 2016 referendum.
Many senior figures at People's Vote believe they should lead the Remain campaign at a second vote. "It would be inconceivable that a lot of the same people would not be involved," one said.
But other second referendum campaigners are adamant that the politicians and strategists at People's Vote should not be anywhere near another Remain campaign. "There is absolutely no way the Blairite faction can be allowed to run the campaign at a second referendum," said one prominent pro-Remain campaigner for a public vote, adding: "We'd lose 70–30."
An official on the People's Vote campaign agreed: "The next Remain campaign would have to be broader and not led by MPs. But there is obviously a difference of opinion over that."
The day-to-day activities of People's Vote MPs have also caused tensions. A Conservative source said the launch of a new second referendum campaign called Right to Vote by Tory MPs Philip Lee, Heidi Allen, and Sam Gyimah last week was not approved by People's Vote. They said it was viewed as hubristic on the part of Lee. The source added that there has been a breakdown of control within the campaign and questions internally about its strategy in recent weeks.
Meanwhile, the decision last week of 71 Labour MPs to announce their support for a second referendum at an event attended by only 36 MPs infuriated senior campaign officials, who felt that publicly revealing how few Labour MPs back the campaign was a strategic blunder.
Another fissure has emerged over the future of the campaign after a second referendum. According to several campaign sources, a number of People's Vote MPs see it as a vehicle for setting up a new centrist party.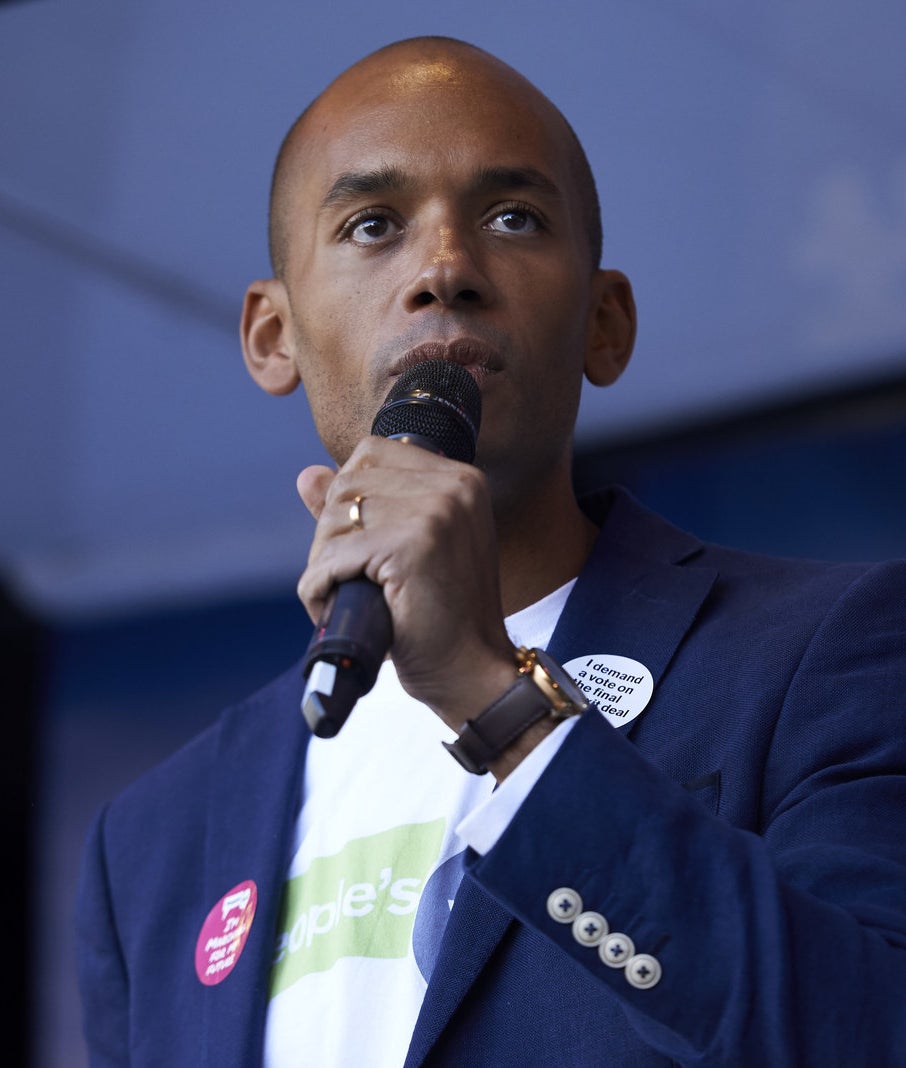 The sources said Chuka Umunna was widely viewed on the campaign and among Labour colleagues as harbouring ambitions to form a new party, and that MPs keen on the idea have attempted to use the People's Vote campaign to launch attacks on Jeremy Corbyn and the Labour party's Brexit policy.
Umunna's spokesperson insisted the idea he is using People's Vote to start a new political party was "nonsense", adding: "Those who suggest that the People's Vote campaign is being used to launch a new political party do so because they are against cross-party working and prefer an outdated style of tribal politics."
Those exploring forming a new party are opposed by other senior campaign figures. Tony Blair, Campbell, and Baldwin are not using People Vote as a forerunner to a new party and have been "trying to calm down the attacks" on the Labour party, according to a senior source on the campaign. Rudd, meanwhile, has argued that People's Vote needs to work with the Labour leadership to convince them to back a second referendum.
Another source on the campaign said People's Vote had attempted to expand its board with a series of non-MP appointments to make it "more diverse" in recent weeks, with the aim of blocking MPs from using it to establish a new party. These appointments have caused a "fight" with MPs, the source said.
Other rows have broken out over the involvement of senior figures seen as toxic by campaign colleagues. When Blair appeared on the BBC Radio 4 Today programme last week, Michael Chessum, who leads the Another Europe Is Possible campaign for a public vote, tweeted: "Oh great. I hear Tony Blair has been put up on the Today programme again as the voice of People's Vote. Why don't we all just give up and go home?"
Rudd's decision to appear on the programme live from Davos on Tuesday morning caused disbelief among colleagues who feared the appearance made the campaign look out of touch.
The issues with the People's Vote campaign are not helping to convince Labour MPs to back a second referendum.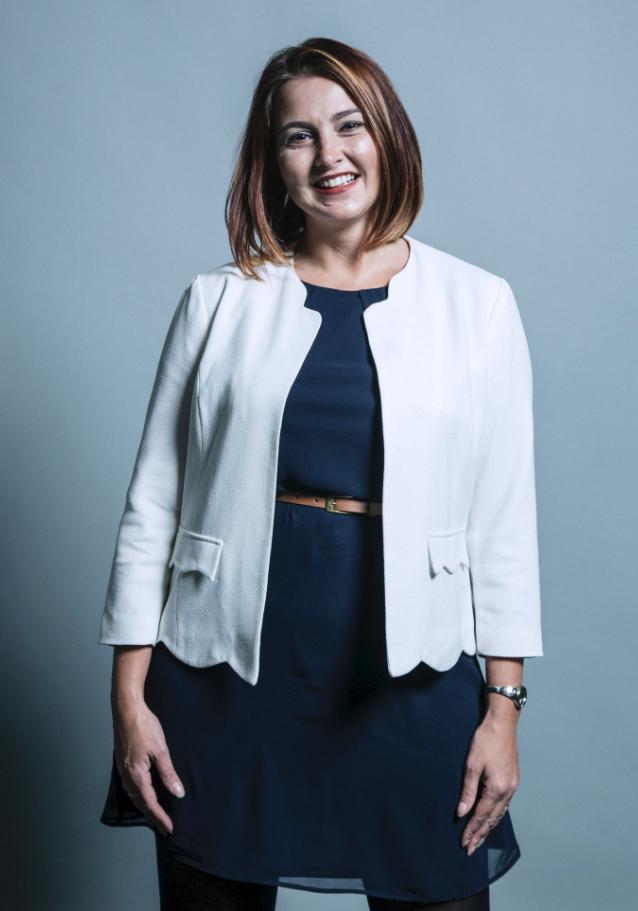 The shadow housing minister Melanie Onn announced on Monday that she would resign from the Labour frontbench if Corbyn backed a public vote. "I am not in favour of a People's Vote and will not vote for it. If it comes before parliament as it is expected to in the next few days/weeks, I will instead vote for a better Labour deal," she said.
At a meeting of the Parliamentary Labour Party last night, one MP told the room that if Labour endorsed a second referendum it was in danger of going the same way as Scottish Labour party, which haemorrhaged support after the independence referendum in 2014.
A shadow minister told BuzzFeed News: "The second referendum campaign has totally overplayed its hand and is driving more Labour MPs to strongly oppose it. There are more and more of us on the frontbench saying to each other that we just will not support a second referendum."
They added: "The mood on the backbenches is shifting too. Last night's PLP had a lot of colleagues coming out and saying no second referendum and instead let's find a way that brings the country together and lets us get on with dealing with the issues we actually got into politics for."
Labour MP Lucy Powell told BuzzFeed News she did not rule out supporting a second referendum if all other options were exhausted, but that colleagues were being turned off the idea.
"We've passed peak People's Vote," she said. "They've done a really good job of getting what was really a very far out there proposition and turning it into a mainstream idea that people are calling for. But since conference, I think two things have happened. Labour MPs who have got reservations about a second referendum began feeling more confident about expressing that to each other. And the aggressive nature of the second referendum campaign has put off colleagues, pushing people away."
Additional reporting by Alex Spence.