Boris Johnson's Top Team Is At War Over Whether To Call An Election
The prime minister's chief aide Dominic Cummings is behind the renewed drive for an election, but other senior aides, cabinet ministers, and Tory MPs are opposed.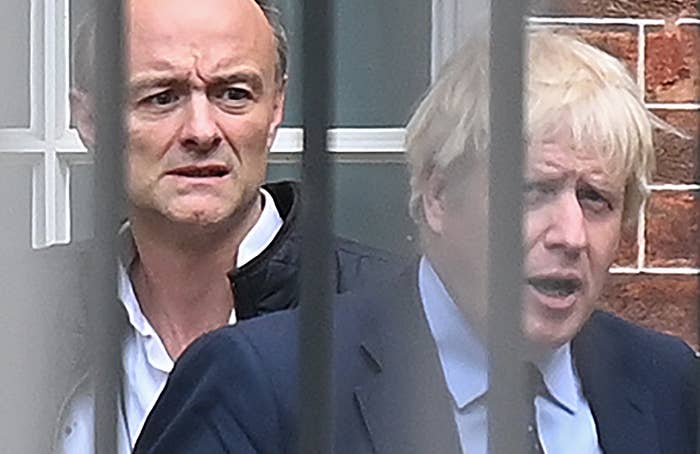 Behind the scenes in Downing Street, a battle is raging between Boris Johnson's chief aide Dominic Cummings, other senior Number 10 officials, and Conservative ministers and MPs over what to do now that his attempt to crash his Brexit legislation through Parliament has failed.

Talks on Wednesday morning between Johnson and Labour leader Jeremy Corbyn, their respective chief whips Mark Spencer and Nick Brown, and their senior aides Cummings and Seumas Milne did not provide clarity.
For the moment, the government is waiting for European Union leaders to decide on the length of the Brexit delay they are about to grant the UK.
The EU could offer a "flextension" until Jan. 31, 2020, in line with the request letter sent by Johnson on Saturday. This would mean the UK could leave before that date if it passed a Brexit deal in Parliament, or Johnson could use the time to call a general election. It is the preferred option of the European Council president Donald Tusk.
Alternatively, Brussels could decide on a shorter extension to give Johnson another chance to rush through his withdrawal agreement bill in the next few weeks, with a longer extension for an election then offered if he fails. French president Emmanuel Macron has indicated that he favours this approach.
In Downing Street, senior Tories are at war over how to respond if, as they expect, the EU grants an extension long enough that the political decision between an election or proceeding with the legislation rests with Johnson.
It is the latest dividing line in the story of Johnson's "two governments" — the factional rivalry of two sides of Number 10 vying for influence that has been one of the defining features of his premiership.
Cummings has been the main driving force behind the renewed push for an immediate election, multiple sources familiar with the conversations in Downing Street told BuzzFeed News.
He believes that an election during the extension is Johnson's best chance of securing a healthy majority for the next five years and taking the UK out of the EU.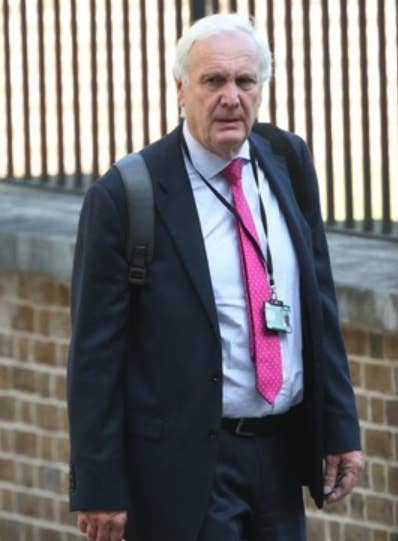 On the other side of the argument are senior aides to Johnson including his long-standing adviser Eddie Lister, a number of senior cabinet ministers led by Julian Smith, backbench MPs, some major donors, and what can more broadly be termed the institutional Conservative Party, the "men in grey suits".
Cummings and his close team of former Vote Leave officials, including Johnson's influential Brexit policy adviser Oliver Lewis and the Downing Street communications team, have long centred their strategy around having a "People versus Parliament" election before Brexit is delivered, campaigning with a message that Labour and the Liberal Democrats have blocked the UK from leaving the EU.
This was the original plan — signed off by Johnson — when MPs voted to pass the Benn Act blocking a no-deal Brexit back in September. Downing Street ditched efforts to sabotage the Benn legislation's passage, believing they could then call a "People versus Parliament" straight after.
The strategy was scuppered when Corbyn, to the complete shock and horror of Downing Street, decided to oppose an election — something Cummings and Johnson wrongly thought he would never do.
The Vote Leave contingent now think their strategy has essentially come round full circle. Their case is based on three arguments.
Firstly, while Corbyn may have blocked the election last time, he has repeatedly committed to backing an election as soon as an extension to Article 50 is triggered, so they think going back on his word would be politically all but impossible for the Labour leader.
Second, while Johnson's aides were confident they could find a majority to ram their withdrawal agreement bill through Parliament in three days this week, they are less confident about their chances of doing so during an extension.
There are fears that, given time for extra scrutiny and to formulate a coherent strategy, opposition MPs will coalesce around an amendment to wreck the bill. They are particularly concerned that the Liberal Democrats and Scottish Nationalist Party will set aside their usual position of not voting for any Brexit measure to back a customs union amendment.
Third, internal polling has shown that an election now would be favourable to the Tories as, one official claims, the evidence suggests the public wants Brexit over with. Johnson can campaign saying he has got a deal and just needs a majority to "get Brexit done".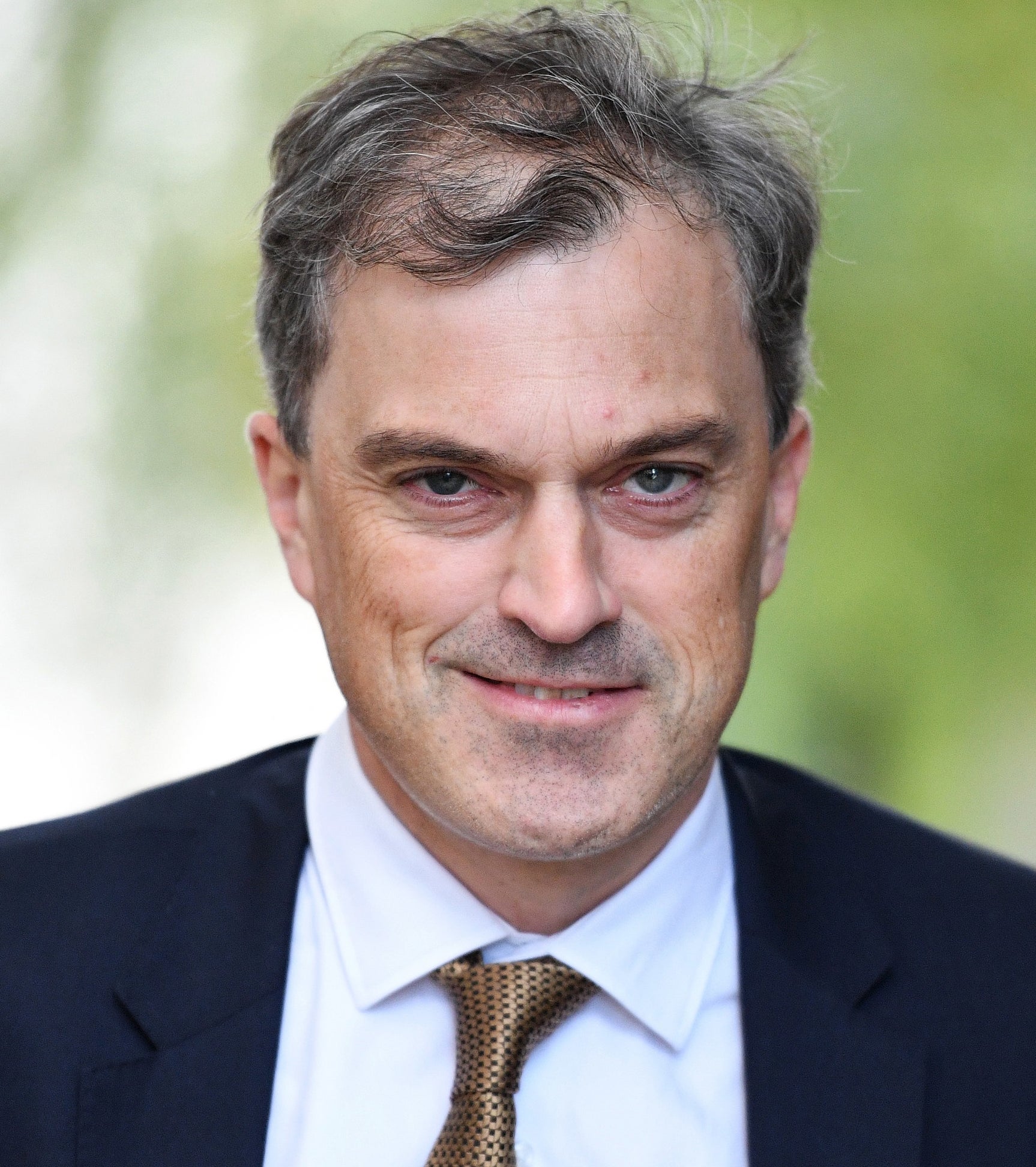 But the case for an election is being contested within government by other senior Johnson aides and cabinet ministers, who want the prime minister to instead "unpause" the withdrawal agreement bill and try to get it through Parliament in the next few weeks.
Julian Smith, the Northern Ireland secretary who has been at odds with Cummings over previous threats to leave the EU without a deal, said on Wednesday morning that he hoped the government would agree a new programme motion to proceed with the Bill.
Tory backbenchers are not keen on the prospect of an immediate election because they believe it is too risky, a minister told BuzzFeed News, adding that they personally doubted whether Johnson himself wanted an election before Brexit.
This is a view shared by other senior aides in Number 10. Some, such as Johnson's former City Hall chief of staff Eddie Lister, are concerned that an election risks the long-term Johnson project and that he would be more likely to win the support of voters to be prime minister for the next 10 years after successfully delivering Brexit, rather than before.
Others are worried that a pre-Brexit election risks Brexit itself. If the campaign backfires and there is no clear majority afterwards, or if Corbyn becomes prime minister, then a second referendum becomes the most likely outcome and Brexit could be lost entirely. This is not a risk worth taking when Johnson is so close to getting his new deal over the line, a government source said.
The divide in the Johnson camp can be traced back to the failure of Cummings' initial attempt to get an election after the Benn Law was passed.
It was at this point that Johnson's top team, already at loggerheads over aggressive briefings to the media from the Vote Leave wing and the robust treatment by Cummings of some government aides, fractured.
With the election plan and the threat of no-deal off the table, a faction of Number 10 advisers led by Lister — described to BuzzFeed News by one of the group as Johnson's "sensibles" — pivoted to a different strategy: getting a deal with the EU.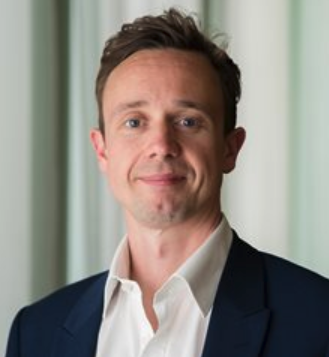 Central to this faction's efforts was Johnson's foreign affairs adviser, John Bew, a former professor at King's College London.
The son of the Northern Ireland historian Lord Bew, he worked closely with Johnson's EU sherpa David Frost to craft a deal they thought could win the agreement of Brussels and Parliament. Frost is said to have "floated" between the two factions.
As talks with the EU entered the final stage, the UK brought back a number of officials who had worked on Theresa May's negotiations before being sidelined when Johnson became prime minister and Frost took over from May's Brexit adviser Olly Robbins.
An EU official involved in the talks told BuzzFeed News that several "familiar faces" joined Frost to thrash out the terms of the revised withdrawal agreement.
The extent to which the Cummings wing of Number 10 was involved in the work on the deal was limited, several Whitehall sources said.
One pointed to a briefing widely believed to have been sent by Cummings to the Spectator magazine in which he made clear a deal was not on the cards, only for one to be agreed just days later.
Another said that Frost's tweet praising civil service officials following the announcement of the deal with the EU was pointed.
The anonymous briefing to the Spectator was one of many that commentators have used as examples to claim that Downing Street spinners are deliberately spreading misinformation to complicit journalists. But the difference between some of the briefings from various Number 10 sources to the media and the reality of what then transpired can largely be explained by the battle for Johnson's ear at the top of government.

Asked whether they accepted that there were different views in Downing Street between Cummings and other senior advisers on whether to have an election, a Number 10 source allied to Cummings did not dispute the characterisation.
Whether Britain is indeed headed for an election during the extension or the government instead attempts to pass its deal again first relies on the terms of the extension granted by the EU. EU27 leaders are expected to announce a decision in the next few days.
Then it is down to Johnson to decide which of his warring factions he backs.
Additional reporting by Alberto Nardelli.