It was less than a 20-minute walk between the party Nicola MacLeod left in the wee hours of Sept. 10 and her home in Fredericton, New Brunswick. But that was enough time, according to the 24-year-old, to be verbally harassed by no less than five different groups of men and grabbed by one.
The first incident happened at York Street and Dundonald Street, near the city's downtown, when a group of three men yelled "nice ass," followed by "where are your shorts."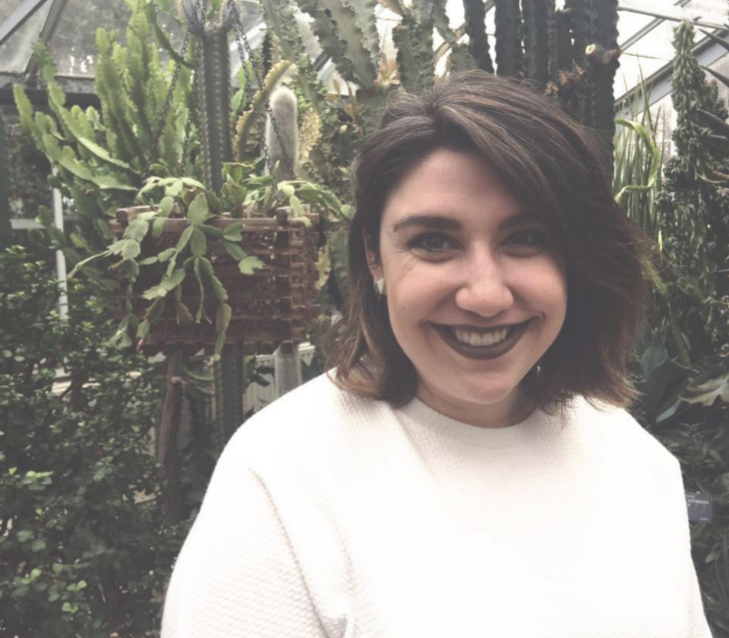 MacLeod rolled her eyes at them and shook her head.

They kept yelling: "bitch," "slut," "whore."
"I flipped them off and yelled, 'Fuck you!' But that antagonized them," says MacLeod, who works as a marketing coordinator for Remsoft Inc., a land-planning solutions company.
The men crossed the intersection, began to walk towards her, and yelled, "Where's your hole? Is it big enough for all three of us? Well, we're gonna try."
She took the last comment as a threat.
They started to follow her so she ran in between two cars to try to get away, and continued to walk home.
Thirty steps later, she encountered a second group of men. They heckled her. They said things like, "Hey baby, come party with us."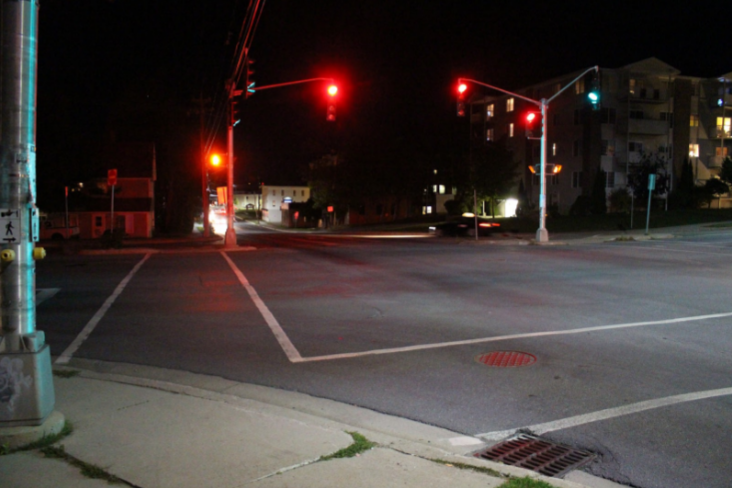 MacLeod continued walking.

Shortly after, a man stuck his head out of his car window and yelled something at her. Then another man shouted "slut" out of a Jeep.
She was nearly home when she came across four men walking side-by-side coming towards her. She stepped onto the grass to get around them.
That's when one of the men tried to grab MacLeod. His hand went in between her legs then up to her hip and butt. She jerked away from him and didn't look back. Her goal was to get home.
"That's when the friend [in the group] said, 'Don't bother, man — that's the one who ignored me earlier,'" says MacLeod.
"They were treating me like [women] were these prizes up for grabs — like we weren't human beings."
The walking distance between the location of the first incident and the last incident is less than seven minutes.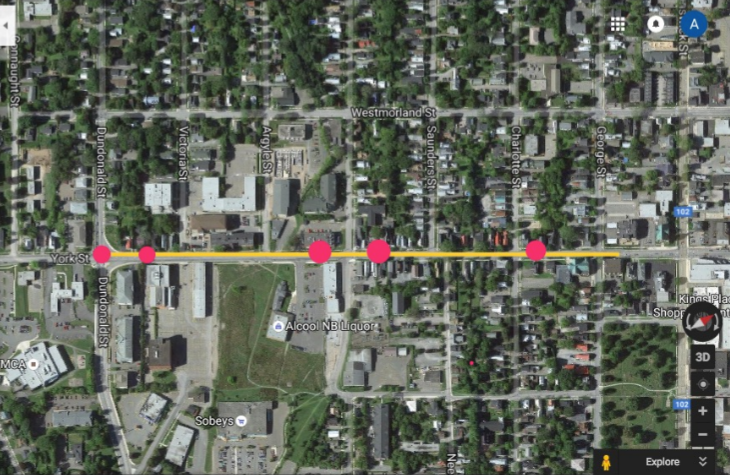 When MacLeod finally got home she didn't call the police.

"At the time, I really didn't think they were going to help. The best thing for me to do was to get home," says MacLeod.
"My fight kicked in first but when that didn't work, I went into flight mode."
Once she got home, she took off her makeup, washed her face, put on her pyjamas, got in bed, and texted her friend that she'd made it home.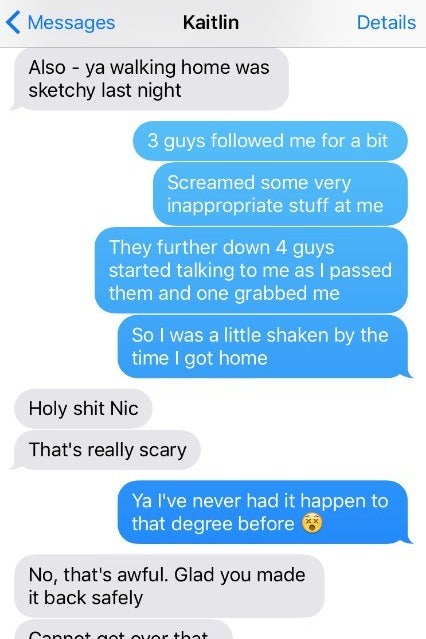 A text conversation between MacLeod and a friend about the harassment.
The next morning, MacLeod wrote about her experience on Facebook, where it quickly racked up likes and shares. By Monday, her story was on the local evening CTV News. Some people, however, weren't sympathetic.

Comments from CTV readers ranged from people saying her story lacked credibility to people saying she wanted her "15 minutes of fame." Some questioned why she never went to the police, while some attacked her appearance with comments like, "she's lying, even the dogs wouldn't bark at her."

Comments on the CTV website and Facebook page were so bad that they were eventually disabled.
Despite the negative reaction in the comment section, MacLeod says the hardest part was when women told her about their own, similar stories.
She says 90% of people who've messaged and approached her in the ensuing days and weeks have told her about an incident that's happened to them or to a friend. Over a dozen women admitted to MacLeod they'd been sexually assaulted, including four women who told MacLeod they'd been raped. One woman told MacLeod she was raising the child of the person who attacked her.
"That took a hit on my mental health," she says.
Some of these woman told MacLeod that she was the first person they'd ever confided in. It was a change of pace from the men whose first instinct was to question her story.
"Women ask about details," she says. "Men ask whether or not it's true."
Macleod says she never reached out to police because she didn't think there was anything they could do at the time. She did tweet at Fredericton Police later on, and it replied by saying she can "always call and speak to an officer."
"The tweet immediately rubbed me the wrong way — they didn't even say, 'Call us, we'll go find them,'" says MacLeod.

The Fredericton Police told BuzzFeed Canada that if someone is being harassed, they should call the police. Whether or not that harassment is criminal, however, depends on the situation and the language that was used, the police said.

MacLeod later appeared on a Halifax radio show where she talked about her story. During the show people called in to comment and, again, her credibility was questioned by two listeners.
"The greater problem is that we don't believe women when they say these things happened to us — you don't need to see a murder to believe that someone was murdered," says MacLeod.
The Fredericton Sexual Assault Centre and the New Brunswick Women's Council reached out to MacLeod and offered their support after the incident.
"Harassment falls under this kind of no-man's-land in terms of [police] response," says Jenn Richard, director of community development at the Fredericton Sexual Assault Centre.
She says no one really knows what to do, or how to handle it.
"I think that most women that this happens to, they just want to forget it," she says.
Richard says that for generations, there's been this belief that women are untrustworthy and dramatic, and that they lie to get back at their partners. But, she adds, that's not the truth.

"I think we should ask, 'What are we teaching to our men and boys?'"
She says we need to teach boys how to be kind and respectful, and that we need to teach them ways they can be "men" that's not damaging to others.
MacLeod says she is glad she spoke up about the incident, and that by starting the conversation, things might begin to change. Exactly two weeks after being harassed, she marched in Fredericton's Take Back the Night — an annual march downtown dedicated to raising awareness for sexual violence.
"It's very powerful to feel like you're reclaiming a space that should be yours, but you were made to think like it's not," says MacLeod.
"I have the right to walk down the street. I'm a grown woman who lives in the city."