The Conservatives' wealthy backers are furious about the state of the party and are looking for fresh leadership to replace Theresa May, according to insiders with connections among the party's network of contributors.

Donors are angry that they were asked to pay for a general election – several wealthy individuals contributed amounts that were well into six figures – that they didn't expect, don't believe was necessary, and turned out disastrously for the party.
"They're pissed off," said a source close to 10 Downing Street. "They weren't expecting to have to stump up for this election. Then, having done so, they realise they've got to do it again some time soon."
"Some of these people stumped up two years' worth of donations and they didn't get any return on their investment," said a senior Conservative MP.
The Conservatives tapped dozens of wealthy backers in the business and financial worlds for contributions in the run-up to the general election in June, raising £12.7 million in six weeks compared to Labour's £4.5 million.
Among the biggest contributors were John Griffin, the founder of the minicab company Addison Lee, who gave more than £900,000 in the weeks before the election; John Gore, an Old Harrovian theatre producer, who kicked in more than £1 million; and John Armitage, a Cambridge history graduate who founded the hedge fund Egerton Capital, who kicked in two payments of £500,000 during the campaign.
Virtually all of Labour's large donations, by contrast, came from trade unions.
After a lacklustre campaign, which ended with the Conservatives losing their majority, the feeling among the high-end backers is that May is done as prime minister – that it's merely a matter of when, not if, she is replaced, the insiders said. But there is little enthusiasm for anyone else on the front bench replacing her.
The overwhelming concern of the party's influential backers now is stopping Labour leader Jeremy Corbyn taking over in Number 10 – more so than getting through Brexit – and none of those around the cabinet table are seen as a plausible alternative to May, the insiders said.
That includes Boris Johnson, the foreign secretary, who was once hugely popular among contributors.
"I've never seen anyone who was a magnet for donors like Boris," said one former Downing Street adviser. "He was a fundraiser like nobody else. But his reputation has plummeted. I can't see any circumstances now where they would go for Boris."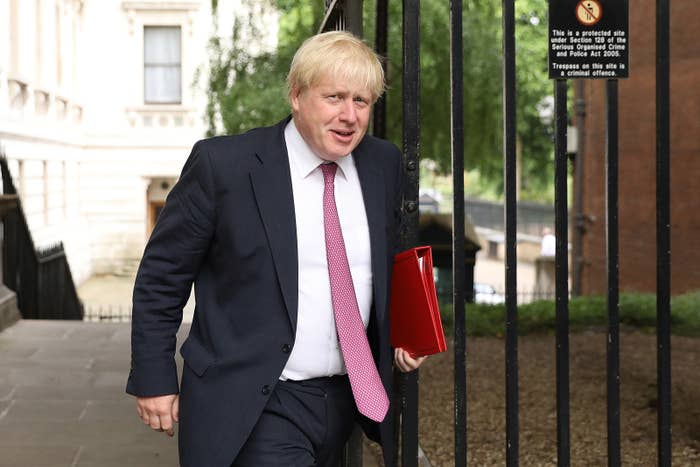 Instead, the donors are looking to the back benches, to MPs elected in 2010 and 2015 who aren't seen as tainted by the current situation.
George Freeman, the 50-year-old Tory MP for Mid Norfolk, who chaired May's policy advisory group, has been at the forefront of the Tory MPs arguing that the party needs to broaden its appeal. James Cleverly, 47, a former soldier, is seen by some as the most exciting of the Tory MPs elected under David Cameron in 2015. Dominic Raab, 43, a justice minister and prominent Eurosceptic, is another name that has been coming up frequently in conversations.
Backbench MPs are also fed up with their leadership and worried that the party doesn't have a convincing response to Corbyn's growing popularity.
Tensions could come to a head at the party's annual conference in October, said a former minister.
For now, May appears to have achieved her immediate objective after the general election: to survive until the end of the parliamentary session.
Westminster clears out over the next few days for a six-week summer break, and the prime minister will hope it will bring an end to the speculation about a leadership challenge.
In recent days, the political village has been gripped by the extraordinary spectacle of senior ministers – or at least their supporters and aides – briefing and leaking against each other in the national newspapers.
Donors and backbench MPs were appalled as the party's senior leadership was consumed by bickering about Brexit and public sector pay – which many read as posturing for a potential leadership contest when May stands aside.
"We genuinely are watching this in absolute horror," said one MP, and urged his senior colleagues: "Just shut up and get through to Christmas."
So divisive and embarrassing was the leaking that May was compelled to admonish her cabinet on Tuesday, and told the press she had done so. The 1922 committee, a powerful group of backbenchers, urged the rebels in cabinet to curb their personal ambitions. And Sir Michael Fallon, the defence secretary, speaking at a policy dinner on Tuesday, told fellow ministers to display "military values" of loyalty and discipline and focus on beating Corbyn.
In an editorial on Wednesday, the Daily Mail, May's staunchest supporter in the right-wing press, described the cabinet backbiting as "summer madness" that will boost Labour. Cabinet had descended into "anarchy", the newspaper said, but "there's no candidate on the horizon better qualified to unite the Tories, while the very last thing the country needs is a divisive leadership contest".
Number 10 aides say the atmosphere in May's team is improving day-by-day after the shocking election result, which resulted in the departure of Fiona Hill and Nick Timothy, May's closest advisers, who wielded an iron grip over central government. A new team under chief of staff Gavin Barwell has brought a different approach. They will spend the summer break pulling together a plan to reboot May's floundering premiership.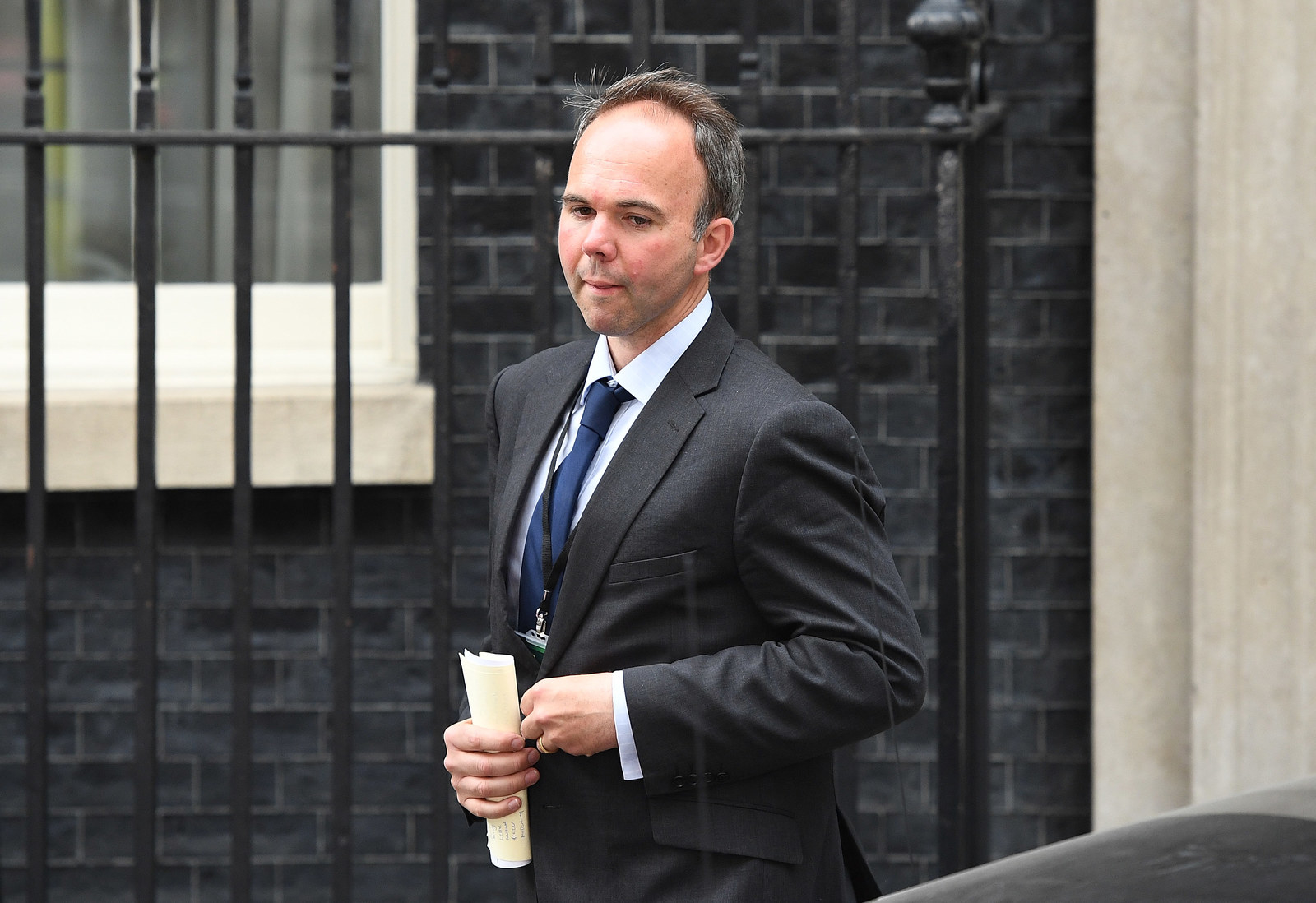 But if speculation about May's future calms when ministers and backbenchers return to their constituencies for the summer, it will burst back into public when the party convenes in the autumn for its latest annual conference.

One senior MP drew comparisons to Iain Duncan Smith, who was ousted as party leader in October 2003 after two years of dismal poll ratings and internal feuding.
Duncan Smith went into the party's annual conference in Blackpool in the autumn of 2003 facing a make-or-break performance, after months of speculation about a leadership coup. The party's chair at the time – Theresa May – opened the conference with a call for members to unite and focus on beating Labour.
A year after her famous admonishment to the Tories to stop acting like the "nasty party", May told the members assembled in 2003 to stop the "sniping, the point scoring, the ranting and raving that often passes for political debate in Britain" and give voters a vision of "hope and aspiration, of freedom and social justice, of fairness and opportunity".
Despite May's clarion call, the atmosphere was appalling, said one current MP who was there at the time. MPs were glum. Corporate supporters and lobbyists stayed away. Activists seemed demotivated. A show of solidarity for Duncan Smith seemed ridiculously forced.
"It brought it home to people," the MP said. The party had no chance of beating Tony Blair with Duncan Smith at the helm, the MP said, and everybody knew it. By the end of the month, a motion of no confidence in Duncan Smith was passed and Michael Howard replaced him as Conservative leader.
The same could happen this autumn when the party assembles in Manchester, the MP said. A combination of angry donors, restless backbenchers, former MPs upset that they lost their seats because of May's reckless gamble, all coming together in one place with a troublemaking political press, could be enough to convince the parliamentary party that there's no point in waiting to make a change.
"I doubt that it happens in Manchester," the MP said. "Everybody loyally does the standing ovations for the leader's speech, but it comes home to them that this is not tenable. Over the few days after that, before combing back to Westminster, everybody goes, 'This is not sustainable.'"