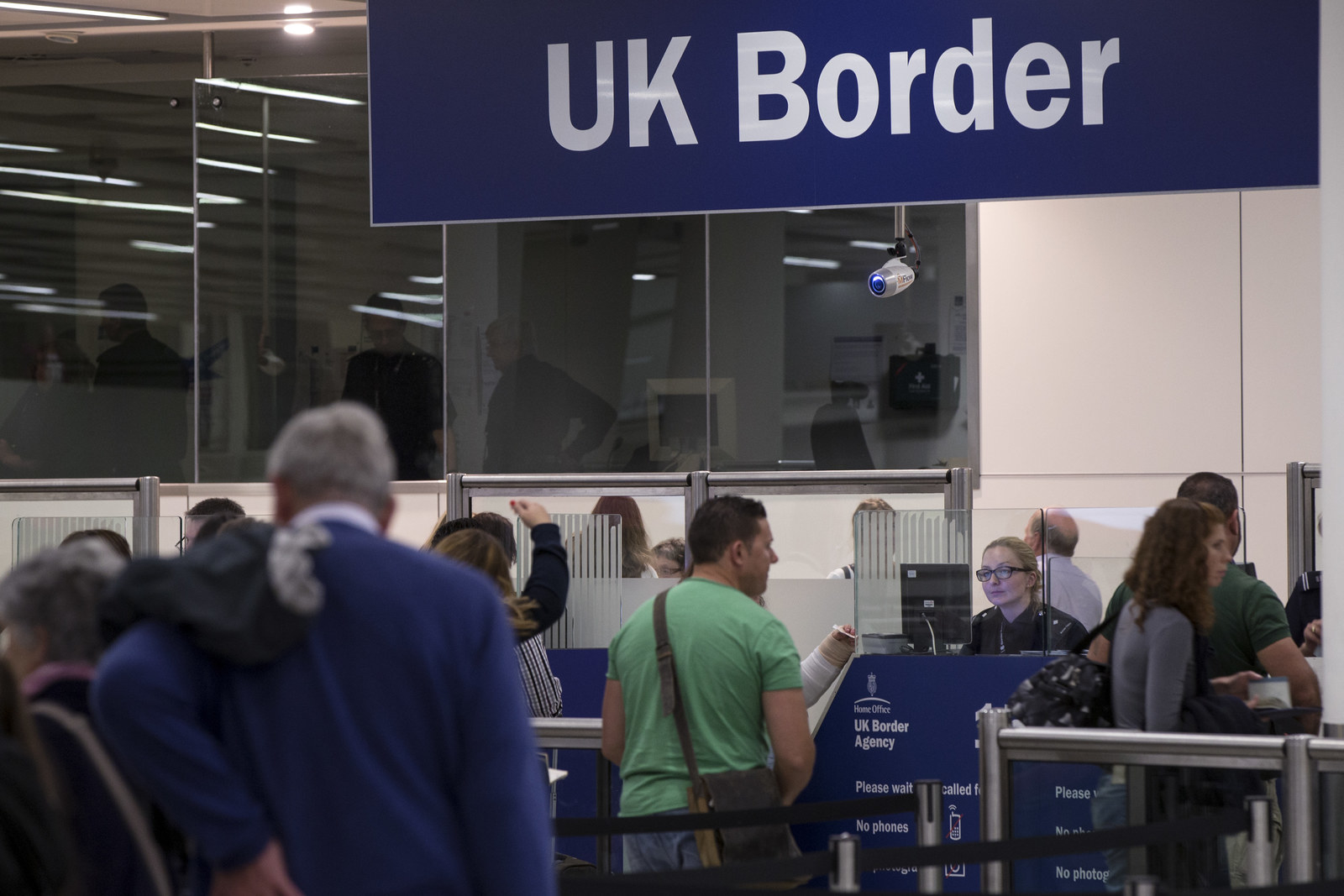 At the port of Felixstowe, on the Suffolk coast, a Border Force guard was fed up after working another six-day week.
"Perhaps we should consider rebranding to 'Border Farce'," the official complained to their union representative, in a message shared with BuzzFeed News. "I have never experienced such a feeling of disenfranchised, undervalued staff."
Their frustration is widely shared, according to the accounts of more than a dozen other staff, interviews with delegates from three separate unions, and evidence submitted to a parliamentary inquiry. Across the Home Office departments responsible for administering the UK's immigration system and protecting its borders – Border Force and UK Visas and Immigration (UKVI) – staff are feeling stressed out and overworked. And they're concerned it's about to get a lot worse because of Brexit.
As it is, years of budget cuts – including under Theresa May, who spent six years as home secretary before becoming prime minister in 2016 – have left the agencies with shortages in crucial areas, the unions say. Employees already dispirited by across-the-board pay freezes are being put under intolerable strain, they allege, with longer hours, mounting caseloads, and onerous targets. Many new joiners leave within months. Departments rely on temporary recruits with minimal training. The mood is dismal.
"I constantly get messages from people saying morale is at an absolute all-time low," Mike Jones, head of the Home Office group at the Public and Commercial Services union (PCS), the largest civil service trade union, told BuzzFeed News. "They've never seen it so bad."

The shortages will have serious consequences, the unions warn. Mistakes on visa and settlement applications. Illicit goods escaping border checks. People who should be deported remaining at large. And that's before the surge in work expected from the UK's shift to a new immigration and border control system after it leaves the European Union in March 2019.
The Home Office will be among the government departments most profoundly disrupted by Brexit. But with only 15 months to go before Britain leaves the EU, the staff and union representatives say they're still being kept in the dark about the government's plans for new immigration and border control regimes and the impact they will have on their workloads.
Ministers say they're recruiting hundreds of additional workers to prepare Border Force and UKVI for Brexit. In an emailed statement, a spokesperson for the Home Office told BuzzFeed News: "We are committed to ensuring that our operational teams have the resources they need to run an efficient and effective migration system, tackle illegal immigration and keep the UK safe. We are already recruiting additional staff to help with the preparations we are making for leaving the EU.
"Resource and staffing requirements are continually reviewed to meet operational demand. This means we are able to deploy extra resources flexibly as and when they are required."
But the union reps say the new hires will barely cover existing vacancies. As the clock ticks and time runs out, they're getting increasingly sceptical that ministers have a handle on the resources they'll need to administer stricter, standalone new customs and immigration systems.
"Border Farce"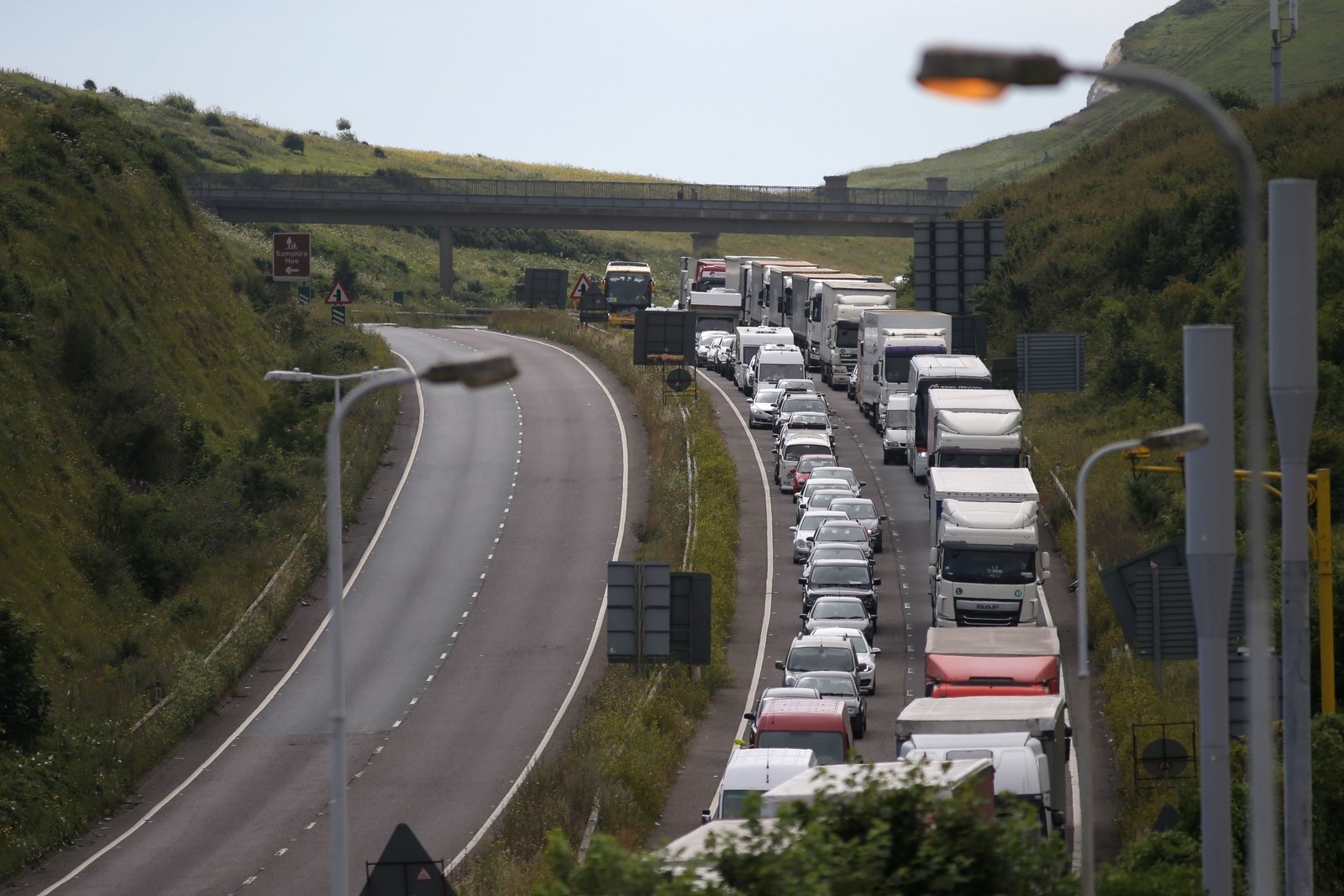 Border Force is particularly stretched, the staff and union representatives said.
"Right now Border Force is stretched as far as it can go," Lucy Moreton, general secretary of the ISU trade union, told BuzzFeed News. "There is no spare resource at any point."
As the department responsible for checking people and goods entering the country at airports and seaports around the UK, Border Force will be central to implementing the government's post-Brexit immigration plans. But it's lost around 400 jobs in the last two years because of budget cuts. (It had 7,798 employees in August, according to figures supplied by the PCS union to the House of Commons' home affairs committee last month.)
Fewer than half of Border Force employees feel that they're valued, or that their workload is acceptable, according to the civil service's latest annual survey of staff engagement. Only 29% say they'd recommend Border Force as a great place to work – one of the lowest scores of any department in Whitehall.
Anecdotally, the impression conveyed by frontline staff is just as bleak.
The department is in a "complete shambles", with employees asked to work "ridiculous" hours and to meet "shifting targets", said one worker. Another employee said new recruits are leaving "when they realise how bad the job actually is: horrendous shift patterns, no expectation of pay rises so income effectively going down each year".
Another Border Force employee, in Liverpool, said the rank-and-file workers are "currently suffering under enormous pressure and the morale is at the lowest I have seen in all my years. They can't wait to get out."
Staff working six days a week because there aren't enough people to cover all the shifts. Many new joiners last less than a year before leaving, after finding the work too much of a burden on their family lives. Managers have been filling the gaps by bringing in temporary agency workers, who aren't as competent or well-trained as permanent staff. "More and more pressure is transferred to experienced and competent individuals who are Box A performers to shoulder the burden," said one employee, in a typical complaint shared with BuzzFeed News.
At many border posts, there's rarely enough manpower to check the passports of arriving passengers and to conduct customs inspections. With passport checks prioritised, customs is overlooked. One employee at Coquelles, the British border post in Calais, said: "We often only have the minimum number of officers working in [customs] detection on a shift because staff are deployed to the [primary immigration control point, where passports are checked]. The minimum number of officers per shift is half the staff we would have had on a detection team 10 years ago."
Staff and union reps say they will need a lot more resources if Britain withdraws from the EU's customs union and imposes its own customs regime. At Dover, which handles more than 2.5 million lorries a year, employees say that even a marginal increase in the number of vehicles they have to search will lead to crippling delays. "The fear among colleagues is that the port will come to a standstill," said one Border Force employee at the port.
The Home Office says it's committed to increasing staff morale in Border Force, to rewarding good performers, and to "building a continuous learning culture". It pointed out that engagement scores in the civil service's annual employee survey improved this year. And it's recruiting about 300 new staff to prepare for Brexit.
In November, the home affairs select committee said the hiring of 300 additional Border Force staff is a "completely unconvincing" response to the challenges of a new customs system. Unions say the actual number being recruited is closer to 250, and that those new hires will be swallowed up by existing gaps. "They are only backfilling existing vacancies," Moreton said.

Kept in the dark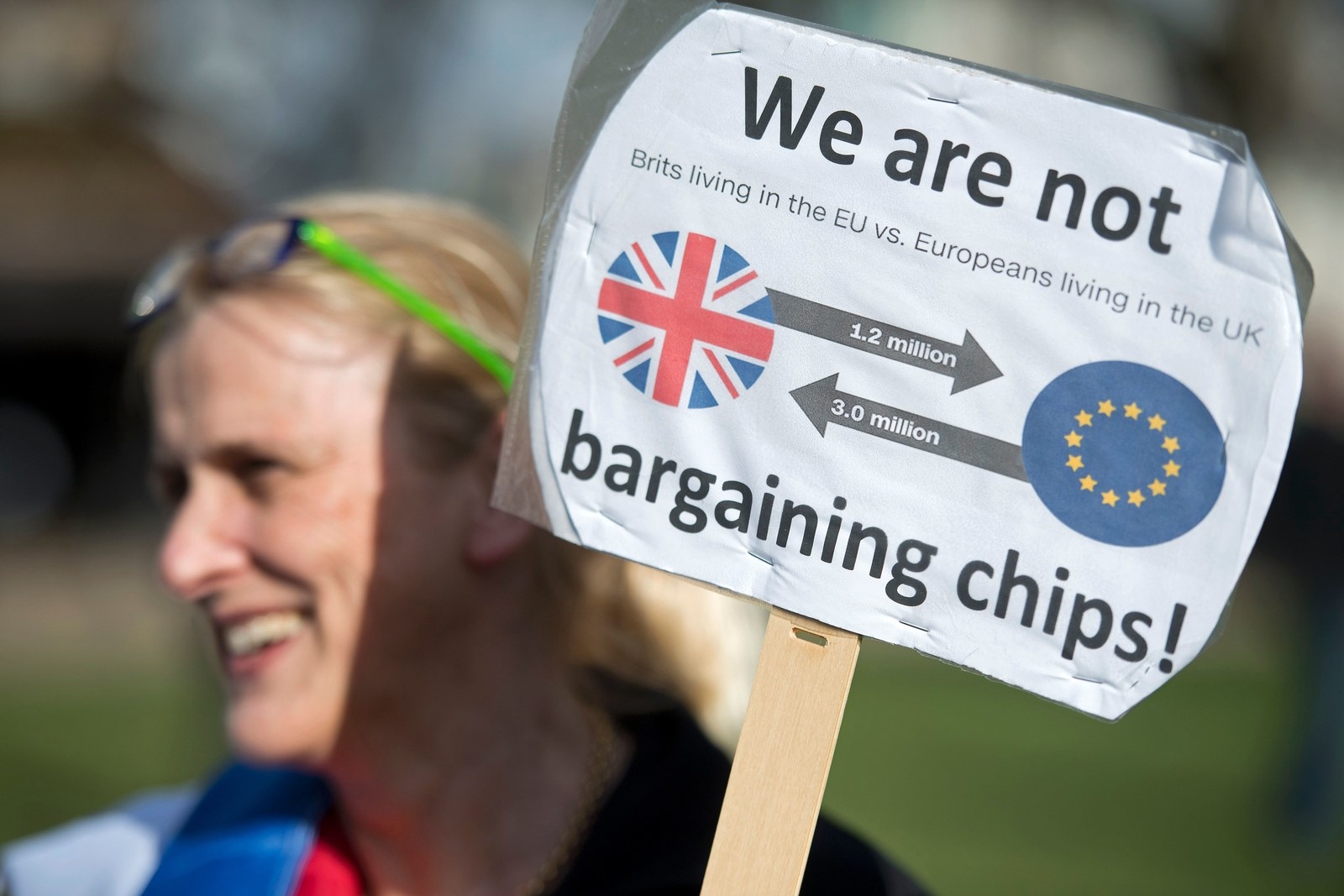 UKVI, the Home Office division that handles applications to visit or stay in the country, is also struggling to cope as it is, union representatives say.
"Staff shortages in UKVI means there is not enough time to prepare cases, and unrealistic targets and lack of training and mentoring is having an impact on the quality of decision making," Mike Jones of the PCS said in evidence submitted to the home affairs committee last month.
UKVI's European casework unit has already had a taste of the surge in work likely to be created by Brexit, in the months after the UK voted to leave the EU in June 2016, when panicked Europeans rushed to apply for settlement. Temporary workers were parachuted in, and permanent staff racked up thousands of hours of overtime to clear the backlog.
Union representatives fear there'll be much bigger spike after March 2019, when the more than 3 million EU citizens living in the UK are required to align with a new, post-Brexit immigration regime.
Adding to their anxiety is that ministers haven't given specific details about the new immigration system they're planning to implement after Brexit, and the extent to which it will require additional paperwork by staff at the coalface.
The government says it will have greater control over the movement of EU nationals after March 2019, but has not given much detail about the new system. EU citizens already here will be allowed to stay, but will have to register. Ministers say it will be a swift, easy process.
Unions say they've not seen enough detail about the plans to know exactly how much additional paperwork they will impose on their members.
They're deeply sceptical that UKVI will have enough people to cope with the workload. "We've been asking these questions constantly and we're just not getting details," Jones told BuzzFeed News. "I don't think ministers know themselves." Any increase will have serious consequences given that staff are already spread so thinly, employees and union representatives said.
Ministers say they're hiring another 1,200 staff in the European casework team to cope with the surge in demand because of Brexit. Brandon Lewis, the immigration minister, told the home affairs committee last month that 700 have already been recruited, and another 500 will be in place by April.
The unions say those figures obscure the reality. PCS told the committee the 700 recruits cited by Lewis are "barely covering posts of staff who have left. This is simply backfilling, not additional staff on top of the current complement."
The unions warn that the government is running out of time to bring the Home Office up to a realistic staffing capacity before Britain leaves the EU. It takes between six months and a year for caseworkers to be recruited, vetted for security clearance, and competently trained.
"Employees are being pushed to the limit"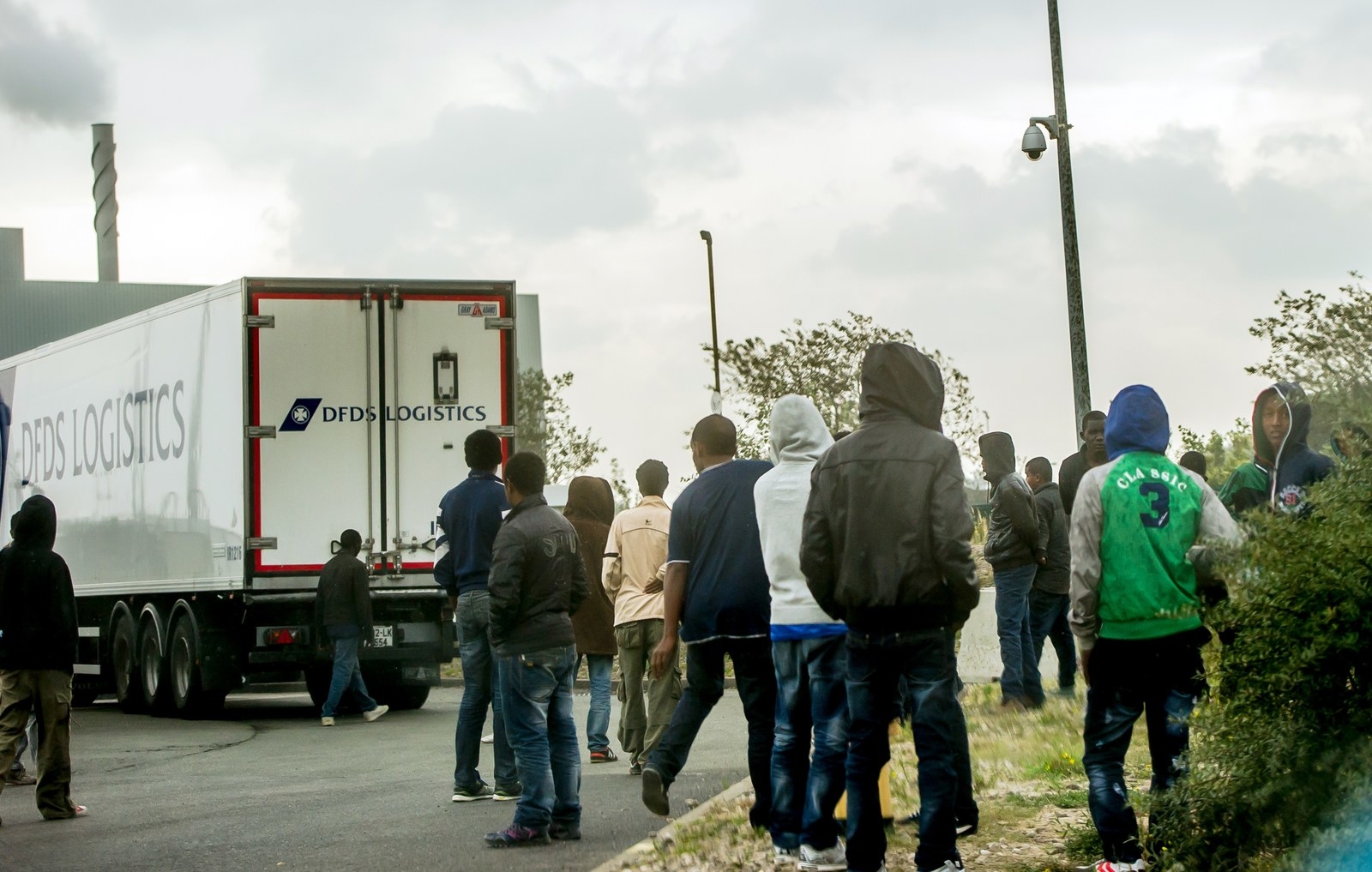 Also under pressure is the unit in UKVI that handles asylum applications. "Employees are being pushed to the limit," said one employee in Croydon, in south London.
David Bolt, the UK's chief inspector of borders and immigration, warned in a report in November that the asylum unit is being hampered by "a large turnover in staff (particularly decision makers), by lengthening staffing gaps, and by high levels of inexperience once new staff were recruited". According to Bolt, a new unit in Bootle, Merseyside, was meant to help reduce a backlog of asylum cases, but by July only one of the 250 new staff who had been promised was in place.
Staff in the asylum group handle complicated cases and their decisions have a profound impact on the lives of the applicants. But they're under such pressure to churn through cases that poor judgments and mistakes are inevitable, union representatives said.

In evidence to the home affairs committee, PCS also warned about strain on UKVI's family and human rights unit.
The Home Office promised to reduce a backlog of 49,000 cases in that unit to 12,000 by next year, which means caseworkers have to make decisions on multiple applications every day. But high staff turnover means some decisions are being made by agency staff who've had only a week of training and received inadequate support and mentoring, the union said in written evidence to the committee.
In an emailed statement, the Home Office said it constantly monitors workloads across its departments to make sure that resources are available. Any spikes in demand caused by Brexit will be factored into the department's strategic planning. Additional funding of £60 million has been provided to support the Home Office's planning for Brexit in the current year, and discussions are being held with the Treasury about making more money available in the coming years.

At border posts and immigration processing centres around the country, the hard-pressed staff charged with keeping Britain's borders secure will need more than that to convince them.
"The work we do and the accomplishments reached are in spite of this government, not because of it," said one worker.