Michael Fallon's Former Aide Is Being Investigated By Police Over A Sexual Assault Allegation
Richard Holden is accused of assaulting a woman in her twenties at a party in London in December 2016. He told BuzzFeed News he "totally refutes" the allegation.
by
,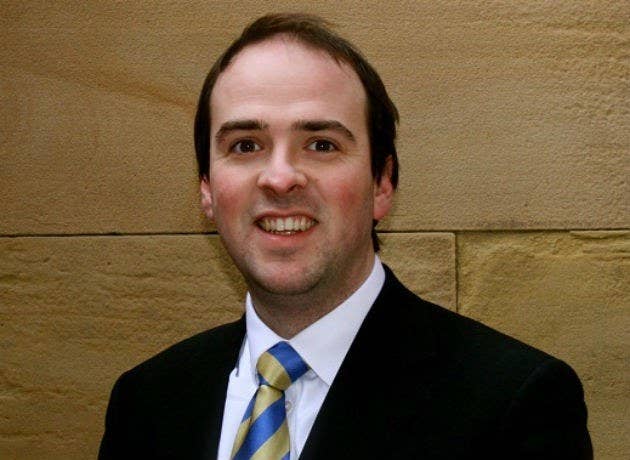 A former special adviser to Sir Michael Fallon is being investigated by police over a sexual assault allegation from a woman in her twenties, BuzzFeed News has learned.
Richard Holden is accused of assaulting the woman at a party in London in December 2016. The incident was reported to police, and Holden was interviewed under caution in February this year.

Holden, who stood as the Tory candidate in Preston at the 2015 general election, was one of Fallon's senior aides, advising the now former defence secretary on media strategy following a long career at Conservative HQ. He has since left the Ministry of Defence.
In a statement to BuzzFeed News, the Metropolitan police said: "Detectives from the Child Abuse and Sexual Offences Command are investigating an allegation of sexual assault on a woman in her 20s.
"The alleged incident is understood to have occurred at a residential address in Vauxhall in December 2016. On 15 February 2017 a man in his 30s voluntarily attended a south London police station in relation to this incident and was interviewed under caution."
The Met would not confirm who the complaint was against, but a source confirmed Holden's identity to BuzzFeed News.
In a statement, Holden said: "I totally refute the allegation of a section three assault that has been made against me. It is completely and utterly untrue. I am confident that once the facts of the matter have been heard it shall be seen for what it is. I look forward to clearing my name in court."
Section three of the Sexual Offences Act is concerned with sexual assault.
It is understood that the incident is alleged to have taken place at a gathering at a private residence in Vauxhall, south London, before Christmas last year. It was also reported to the Conservative party's central office and the civil service authorities.
Holden no longer works for the government. A Ministry of Defence spokesperson​ told BuzzFeed News: "There's an ongoing police investigation so we can't offer anything I'm afraid​."
The Cabinet Office also declined to comment on Holden, although a press officer in th​e department confirmed that ​Holden was the subject of an ongoing police investigation.
Holden held a number of roles for the Conservatives, serving at one point as deputy head of the party's press office.
He was a special adviser to Baroness Tina Stowell, leader of the House of Lords under David Cameron, before being promoted in late 2016 to serve as one of Fallon's special advisers.
Fallon resigned from the Cabinet last week, acknowledging that his past behaviour towards women had fallen below the standards expected of his office.