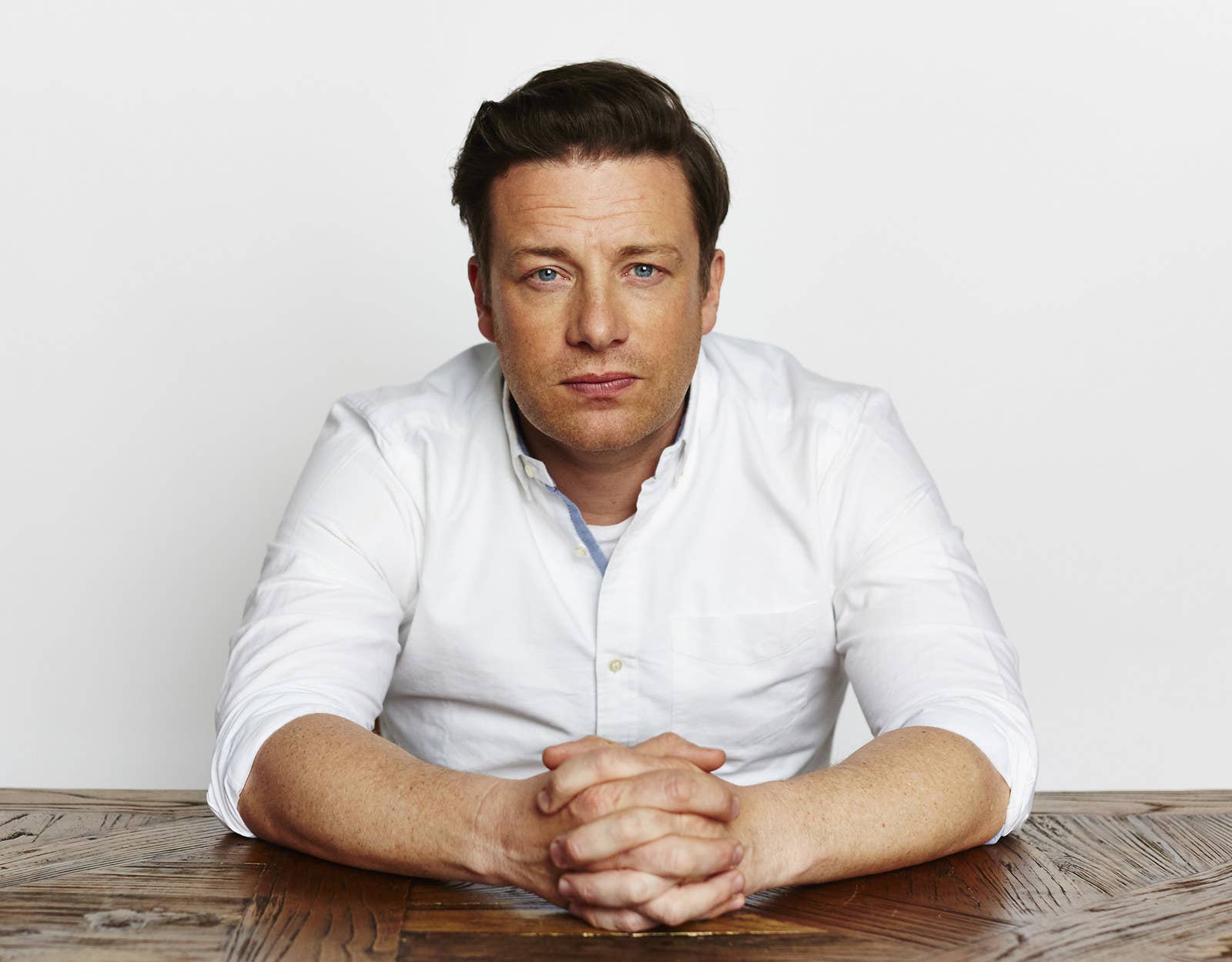 Jamie Oliver was agitated. On a muggy Thursday morning in early June, the 43-year-old celebrity was at his corporate headquarters in north London, anticipating Theresa May's new strategy for reducing childhood obesity. Oliver and his team had spent months lobbying ministers, advisers, and officials to introduce tougher restrictions on the marketing of sugary food and drinks to kids. The mood music in Whitehall was positive; meetings with health secretary Jeremy Hunt and culture secretary Matt Hancock had gone well. Until he saw the final document, though, Oliver was jumpy. He'd been disappointed by this government before.
"Am I optimistic? If you asked me a week ago, I'd say yes," Oliver told BuzzFeed News. "Two weeks ago, absolutely." Today, though: "I'm back down again."
"I'm up and down like a fucking yo-yo," he added.
Flash forward a few weeks, to this weekend. On Sunday morning health secretary Jeremy Hunt will announce that the government is committed to halving childhood obesity by 2030 – adopting the overarching objective Oliver had been pushing for. Hunt will propose measures to achieve that goal including stopping advertising of junk food on TV before 9pm, banning the sale of energy drinks to children, and preventing retailers flogging unhealthy products next to checkouts or through two-for-one price promotions. The government will also look at requiring restaurants, cafes and takeaway outlets to give clear information about calories on menus.
At first glance, the strategy appears to be a victory for Oliver: The headline commitment of halving childhood obesity in the next dozen years is significant, and the strategy includes several of the measures Oliver has been lobbying for. If all the proposed policies are implemented it will be a huge advance in public health, his team believes.
But even now that the strategy has been finalised, Oliver – who remained at his base on Friday while Whitehall officials walked his team through the document at the Department of Health – remains anxious. The document does not appear to include one of Oliver's main demands: a ban on the use of celebrities and cartoon characters to market unhealthy products to children. And measures aimed at improving food standards and nutritional education in schools seemed weak, they thought.
Moreover, the proposals are subject to consultation. Oliver's team is worried that it will drag on and eventually be watered down. They're anticipating pushback from food and drink manufacturers, big retailers, commercial retailers and some popular newspapers, and unconvinced that this government will follow through.
It's a good start, they think, but there's still scope for disappointment. And so Oliver's campaign goes on.
Over several months, BuzzFeed News was given exclusive access to Oliver and his policy team as they sought to turn his long-running anti-obesity campaign into government policy, including several one-on-one conversations with Oliver himself and access to closed-door sessions with his advisers. It gave a rare insight into how a wealthy and powerful figure with a specific agenda is able to work the Westminster system to change government policy – and into the way policy is formulated in May's government.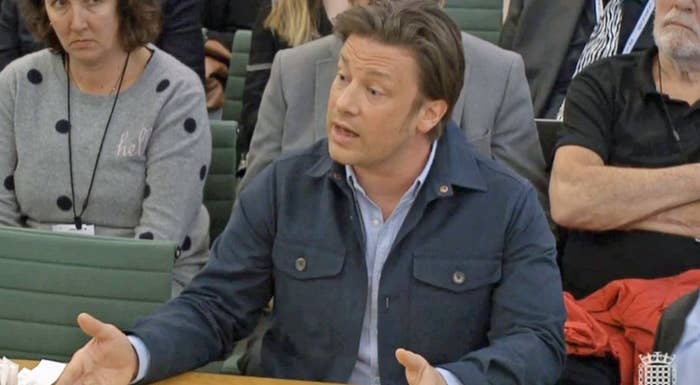 A consistent theme over the weeks that BuzzFeed News spoke to Oliver as his lobbying progressed, even when it appeared that he was winning the argument, was his unease about whether May would really deliver. Oliver is wary because he's been "burned" by the prime minister before.

Two years ago, when May took over as prime minister after the Brexit vote, one of her first policy moves was to gut the childhood obesity strategy that had been formulated by David Cameron after intensive lobbying by Oliver and other campaigners. According to Katie Perrior, May's communications director at the time, Fiona Hill, the co-chief of staff in 10 Downing Street at the time, "singlehandedly" killed the Cameron strategy and bragged about it. "The Conservatives have saved Tony the Tiger," Hill said, according to an account by Perrior in The Times.
The only initiative from Cameron's plan that survived was a tax on sugary soft-drinks. Oliver was furious and despondent. May's team hadn't told him they were scrapping the plans. They had, his aides said, refused to even meet him. In an open letter, Oliver accused May of failing British children. "I am not going to let this go," he vowed.
For more than a decade, Oliver's celebrity had given him easy access to the most powerful people in British politics. "I always spoke to Mr Brown," he told BuzzFeed News. "I always spoke to Mr Blair. I always spoke to Mr Cameron." But, after May took over, he found 10 Downing Street closed to him. His team's approaches went unanswered.
Shunned and defeated, Oliver's team had to start again.
Oliver and his advisers – who include his "right-hand woman" Louise Holland, policy adviser Olly Buston, head of campaigns Alison Corfield, and communications chief Tamsyn Zietsman – narrowed their lobbying focus to target Nicola Sturgeon's government in Scotland and Sadiq Khan in London. If they could make progress at a regional level, they figured, it could eventually force Downing Street to rethink their national approach. In Westminster, they considered introducing a private members bill in the Commons, or amendments to proposed legislation to force through anti-obesity policies. They discussed it with several back bench MPs.
Then, last summer, May's election gambit backfired, and the political climate changed completely.
A new set of advisers took over in 10 Downing Street. With a fragile hold on power, desperate to attract young voters from Jeremy Corbyn's Labour, May's administration suddenly seemed eager to talk. In August last year, Oliver's advisers secured a meeting with May's new head of policy, James Marshall, a former English teacher that one minister described as a "left-wing Tory". They were surprised to find him both welcoming and open to revisiting the anti-obesity strategy.
And so, over several months, conversations have been happening across various government departments: health, education, environment, education, culture. According to several lobbyists, the strategy has been driven from Downing Street by Marshall and James Kent, a special adviser to the prime minister who was previously a management consultant and NHS junior doctor. Oliver's team have worked closely with them — so closely that, at times, it irritated officials in other departments, according to a lobbyist for the food industry.
Oliver, having been shunned by May's previous senior advisers, is complimentary about Marshall. "I really like him," he said. "I think he's a really interesting guy. I have enjoyed every conversation that I've had with him. I like his thinking and his nerdiness for detail."
Thirteen years after his first public health campaign nudged Tony Blair's Labour government into spending more money on school meals, Oliver launched his biggest lobbying effort yet. In January, he used his cooking show on Channel 4, Friday Night Feast, to campaign against the sale of energy drinks to children. In March, he brought together journalists from several national publications with health campaigners to press their case for action. In April, he launched a social media campaign against junk food advertising. In May, he gave evidence to the Commons' health select committee.
By the end of May, Oliver felt, the political winds had shifted in his direction. He secured the signatures of the leaders of Labour, the Scottish National Party, the Liberal Democrats and the Greens on an open letter which urged May to adopt his recommendations — a significant coup, one rival lobbyist said, given that Corbyn is usually reluctant to collaborate with other parties on policy initiatives. Another coup came when Khan, the mayor of London, proposed banning junk food advertising across the Transport for London network. And days later, Sturgeon announced at Oliver's London headquarters that Scotland will halve childhood obesity by 2030.

The health select committee published a report echoing much of Oliver's policy prescription. And opinion polls showed that there was public support for tougher action on obesity.

Not everything has gone his way, of course. In Whitehall, there hasn't been universal agreement on the strategy. Senior figures in the Department for Digital, Culture, Media and Sport, for example, have expressed reservations about the impact that advertising restrictions will have on the UK's commercial broadcasters.
And beyond Westminster, there's plenty of opposition. Retailers, food and drink manufacturers, advertising industry and broadcasters are among those opposed to restrictions. Several of the country's best-selling newspapers are sceptical, if not outright hostile, to some of Oliver's demands. In an editorial at the end of May, the Sun claimed that exercise was the solution to overweight children, not making food more expensive and restriction advertising. "Our government and MPs need to get a grip on themselves," the newspaper said.
Oliver has been accused of being patronising and hectoring, and pushing a middle-class policy agenda that will disproportionately affect the poor. A group of nutritionists said Oliver was "contributing to a stigmatising and divisive conversation about weight" and urged him to tone down his rhetoric. The chief executive of Channel 4, his own employer, said his call for a ban on junk food advertisements on TV before 9pm was misguided.
Oliver insists he's not trying to make people's food bills more expensive, or to reduce their buying options. Rather, he's trying to redress the balance between the promotion of healthy and unhealthy food — to incentivise the food and drink industry to prioritise nutritious products. "I'm not trying to take away your two-for-one pizza," he says. "We're not trying to take away your shit. We're trying to give you choice. At the moment, you don't have any choice."
As Oliver sees it, he's not pushing for anything that isn't common sense. The political winds, he thinks, are blowing in his direction. The health profession, the public, parliament, Whitehall, even much of the food industry — they're all on board. The one person whose commitment to the cause remains a mystery to him is the most important person: Theresa May. For all the time Oliver has spent talking to the government in recent months, he's still not had a meeting with this prime minister. With Cameron, Brown and Blair, Oliver felt as if he had a read on what they thought. With May, he's guessing.
And so, even though he'd been assured by May's advisers that he would like the strategy, that it would adopt much of what he wanted, he wasn't holding his breath. Whatever May proposed will be an improvement on the 2016 fiasco, Oliver figured, but it would also be just another development in a long struggle. "Oh god no," Oliver said, when asked if he'll scale back his childhood obesity campaign after the government's strategy is published. He's already planning a TV show about it for 2030.