Theresa May and Jeremy Corbyn appeared on a special election edition of Question Time on Friday night, in one of their final big TV appearances before polling day.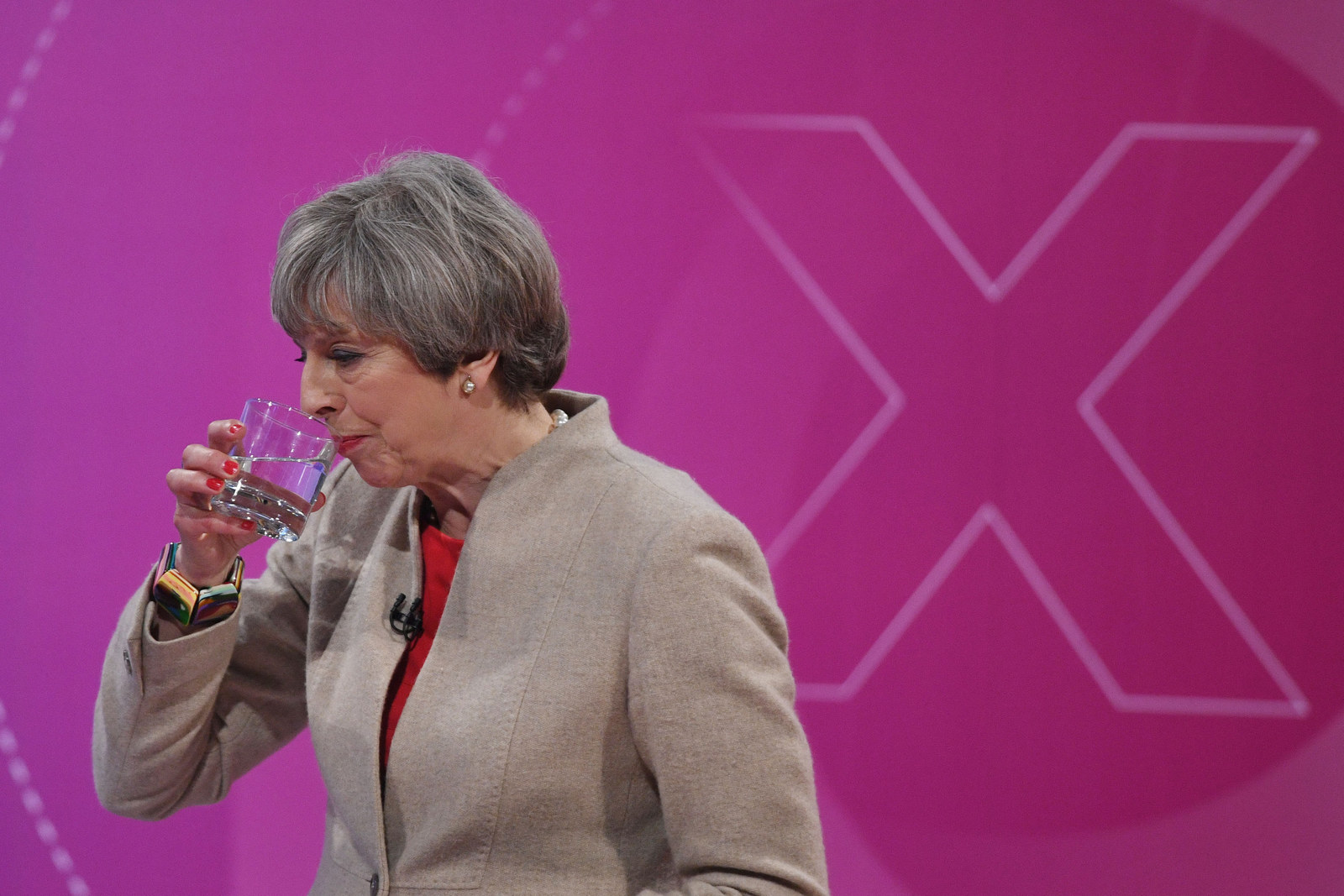 May wasn't interested in doing a head-to-head debate with Corbyn, so they appeared in separate 45-minute sections, facing questions from an audience made up of one-third Tory, one third Labour, and one third other parties/undecided voters.
Maygot a pretty hard time from the audience from the outset. The first question was why anyone should trust her after all the "broken promises and backtracking" during her time in government.
"Your entire manifesto has holes in it," the young woman who asked the first question told the prime minister.
The next few questions were also tough: Why didn't May debate Jeremy Corbyn head-to-head on TV? Why did she call the election in the first place after repeatedly saying she wouldn't? It was clear those issues have cut through with voters.
"Secretly, you must feel a little bit of remorse," one Tory supporter in the audience told May, referring to her decision to call the election in the first place,
"Let's face it you called the election for the good of your own political gains," another man said. "It's going to backfire on you"
"I had the balls to call an election," May retorted, stabbing her finger in the air.
At least it wasn't one of her stock answers journalists and members of the public have gotten used to on the campaign.
Although, her poll lead over Labour when she called the election was nearly 20 points and virtually everyone in her party was telling her to go for it, so it's unclear how much of a ballsy move it was.
For the most part, people thought May came across pretty well.
There was the almost inevitable dig at Diane Abbott, but it didn't get the kind of laugh it usually gets from Tory supporters at May's campaign rallies.
What else happened? There was a guy in the audience with a fabulous moustache.
And of course, everybody wanted May to just admit she'd done a U-turn on social care and she wouldn't. Nor would she say what the cap on social care costs will be.
But probably May's toughest encounter was on public sector pay. She was confronted by a nurse who said she hadn't had a payrise since 2009, so why should she vote Tory?
Defending public sector cuts, May said there "wasn't a magic money tree", which is one of her stock attack lines against Labour's spending promises, but in response to a question from a nurse who hadn't had a payrise for eight years came across as insensitive to many.
And then there was an encounter with a young woman who was moved almost to tears talking about an intrusive benefits assessment.
May was asked why she'd kept David Cameron's promise to spend 0.7% of GDP on foreign aid, and didn't seem to realise some of it had gone to North Korea.
Then it was Corbyn's turn.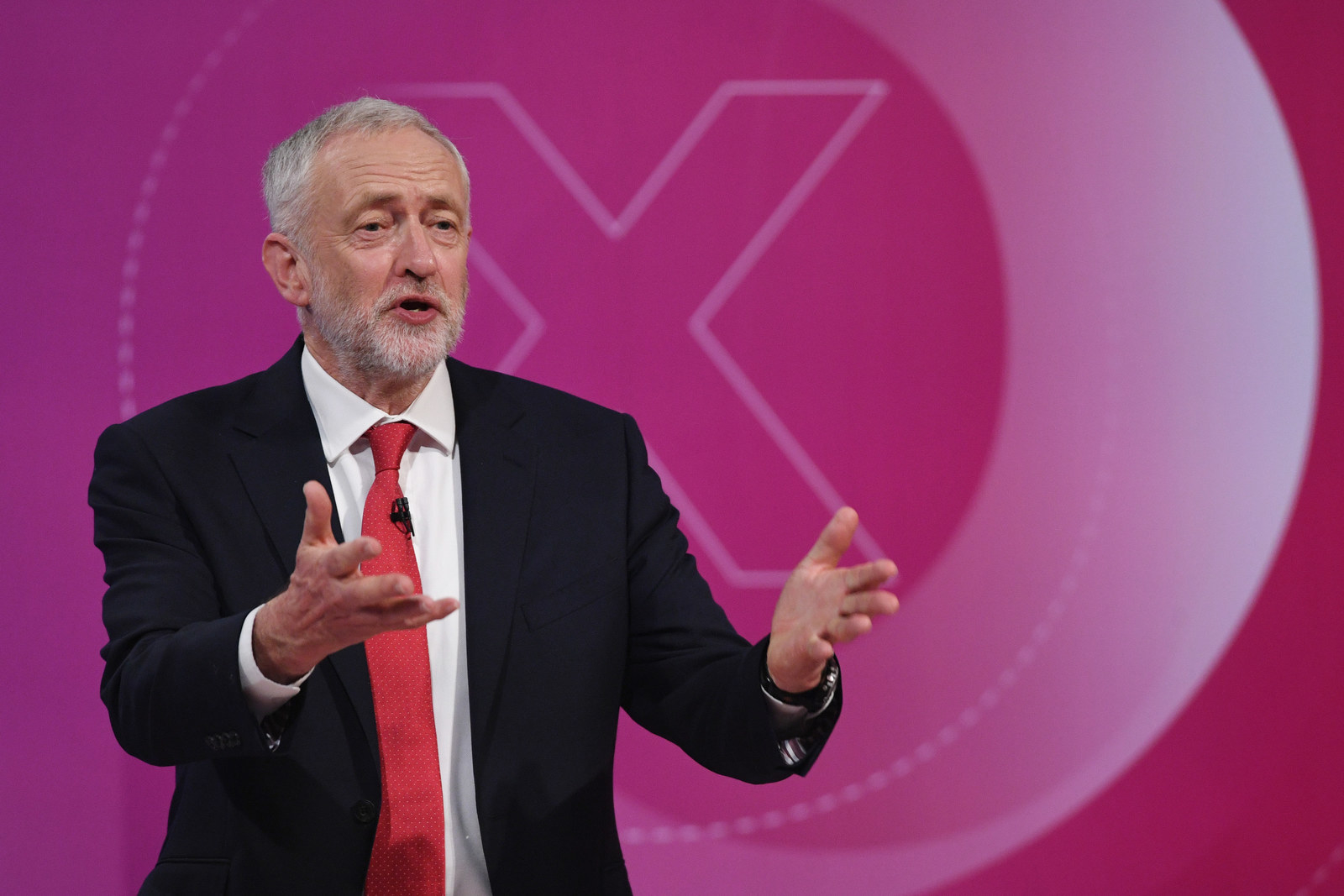 Asked if he'd got into coalition with the Scottish National Party, said he ruled out "any deals", but it wasn't enough for the foreign secretary.
And was then asked about the spending promises in his policy manifesto. Was it economically feasible, or was he a political Santa Claus?
The Labour leader's most difficult stretch was on Trident.
There were testy exchanges as the audience pressed Corbyn on whether he would ever authorise a nuclear strike. The Labour leader ruled out first use, since "If we did use it, millions would die." Would he use it if "North Korea or some idiot in Iran" attacked the UK? Corbyn said he would evaluate the evidence at the time.
Though how well he answered on that depended on your views. One young woman said she was surprised some of the other audience members were so keen for bombs to be dropped and got a huge cheer.
You can expect the Tories will make a lot of Corbyn's comments on nuclear weapons in the coming days.
Corbyn was asked, again, about his connections to the IRA, and he, again, failed to respond convincingly for some.
Ultimately, Corbyn seemed to have a good night. He's got a lot better at this. Both leaders looked composed and handled some tough questions well. Which may mean that nobody's mind was really swayed.