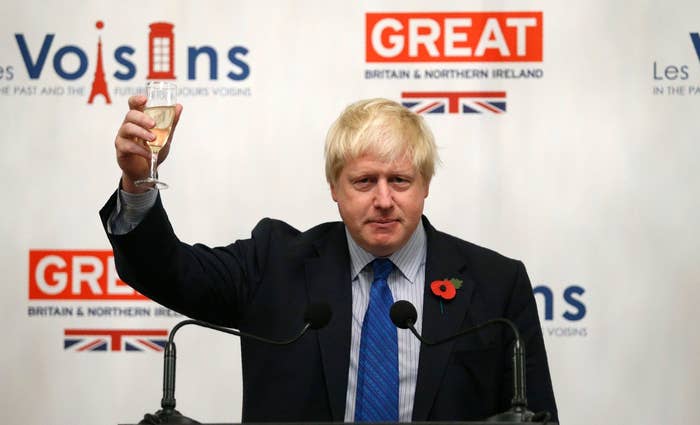 The UK is cutting diplomats in Asia, Africa, and the Americas to bolster the country's presence in remaining European Union states ahead of Brexit.
Despite the promise by foreign secretary Boris Johnson and other ministers of a "global Britain" outside the EU, the Foreign Office has revealed in evidence to the Commons' foreign affairs committee that it is putting in place an additional 50 diplomats across Europe in the run-up to Brexit to strengthen bilateral relationships.
To pay for the additional staff, the department has had to make savings elsewhere, including making its processes more efficient in London and other locations. But it will also mean "staff savings in Asia Pacific, South Asia and Afghanistan, Americas and Africa", the Foreign Office said in written evidence to the committee, which is releasing a report on the future of the UK's diplomatic relationship with Europe next week.

The additional staff are required in Europe because the UK's presence in other EU capitals has diminished in the decades it has been a member of the union, particularly in the smaller states. Now, however, with each of those states having a say over Brexit, the UK government decided it needed to urgently boost its numbers across the continent.
In December 2016, Johnson used his first major policy speech as foreign secretary to declare that "Global Britain" after Brexit would be "more outward-looking and more engaged with the world than ever before", adding: "I know there will be cynics who say we can't afford it. I say we can't afford not to."
Prime minister Theresa May underlined that in Davos in January last year when she said Brexit was an opportunity to build a "truly global Britain".
Labour said the plan to cut diplomats elsewhere to increase the presence in Europe directly undermined this central ambition.
"Robbing Peter to pay Paul is a shamefully short-sighted way to discharge the country's foreign policy responsibilities," Emily Thornberry, shadow foreign secretary, told BuzzFeed News.
According to testimony by officials, all of the diplomats have been recruited internally, from across the Foreign Office's network of posts around the world. They're being redeployed to 33 cities including Athens, Bratislava, Dublin, Istanbul, Madrid, Prague, Riga, Tallinn, Valletta and Zagreb.

"These additional staff will support our embassies' efforts to understand and influence our European partners' positions on key exit issues, and to help identify and develop new opportunities for bilateral cooperation in preparation for life outside of the EU," officials said in the department's submission to the committee in late December.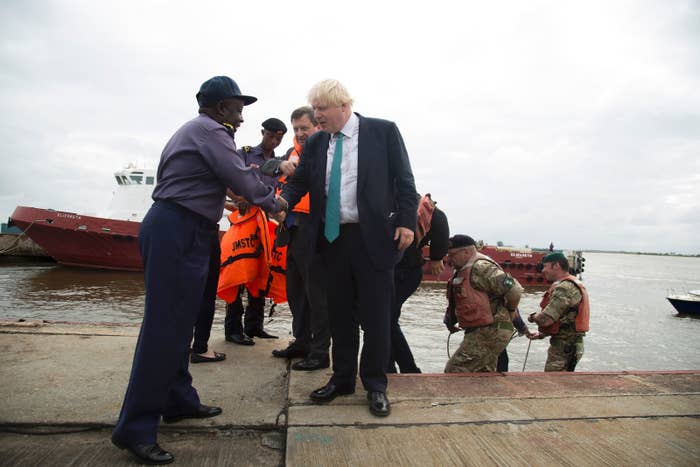 Ministers are hoping to hire another 100 staff to help with Brexit, but that is subject to ongoing funding negotiations with the Treasury, the Foreign Office said.
The department has refused to say specifically which embassies in Asia, the Americas, and Africa will lose staff to pay for the additional diplomats in Europe, despite being pressed several times for the information in recent weeks by the committee, by MPs in the House of Commons, and by BuzzFeed News.
In November, Johnson told the foreign affairs committee that the UK would play a bigger role internationally after leaving the union. "The idea of Global Britain is that people think Brexit is all about turning inwards, negatively, and all the rest of it," the foreign secretary said. "I refuse to accept that. On the contrary, a lot of us who campaigned both for Leave and for Remain think that we should be more outward looking and more open than before."
Opposition MPs say this is unrealistic.
Stephen Gethins, the SNP's spokesperson for Europe, said: "I'm actually reasonably comfortable with diplomatic capacity going to our partners in Europe because I think that Brexit's a disaster and anything you can do to try and help, to sort of stem some of the damage [is welcome].

"But I don't know how you create a 'Global Britain' that's reaching out to the rest of the world if you are withdrawing capacity from the very people that you're trying to reach out to," Gethins added. "There's an inconsistency in all of this."
When approached for comment, the Foreign Office pointed BuzzFeed News to an exchange in the Commons on 9 January.
Tory MP Tom Tugendhat, the chair of the foreign affairs committee, asked Foreign Office minister Sir Alan Duncan for an assurance that bolstering Britain's European presence would not "denude the rest of the world".

Duncan replied: "We have created 50 new diplomatic positions in our embassies, but it is not a question of simply reducing the number of staff outside Europe by the same number. The money to fund these changes will come from changing the way we work and adjusting some of our processes, and from some frontline staff savings in Asia, the Americas, and Africa."