Kiwis Locked Up On Christmas Island Say They Are Being Abused By Guards
Australia is getting an international reputation for the harsh conditions on its offshore detention camps. But as New Zealanders on Christmas Island cry out for help, it is starting to hit too close to home.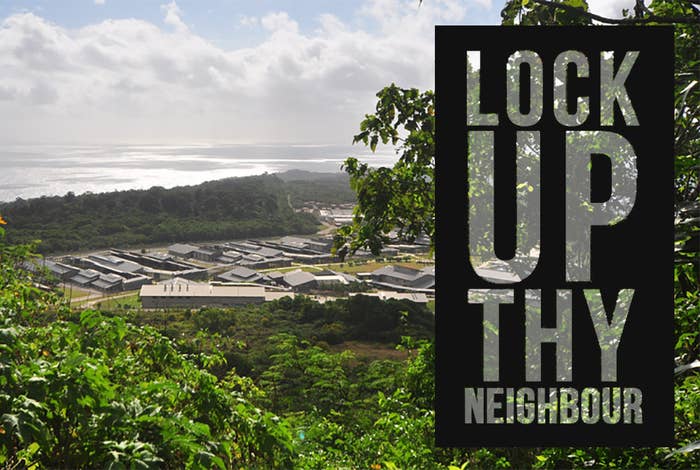 The leaders of Australia and New Zealand are remarkably close, going so far as to describe the relationship between the two countries as a "love affair".
But beneath the warm handshakes and mutual admiration, an awkward issue is threatening to sour the romance. The Australian government is rounding up Kiwis who live in Australia, locking them up in its infamous detention centres, and deporting them.
Right now, there are 72 New Zealand citizens being held in the detention facilities on Christmas Island, a remote Australian territory in the Indian Ocean. They call themselves the "S501s".
Sold to the public in December 2014 as a crackdown on foreign bikie gang members, drug traffickers, and serious criminals living in Australia, Section 501 is an amendment to the Migration Act that gives the immigration minister increased powers to cancel visas. It means that non-citizens who have ever served more than a year in jail can be kicked out of the country. One thousand Kiwis living in Australia who have spent time in jail are believed to be affected by the policy. Many of them do not want to go to New Zealand, as they have lived their whole life in Australia, and have no family or support networks back home.
Now, stories of brutal bashings and punishment tantamount to torture, allegedly at the hands of the Australian Border Force, are starting to emerge from Christmas Island.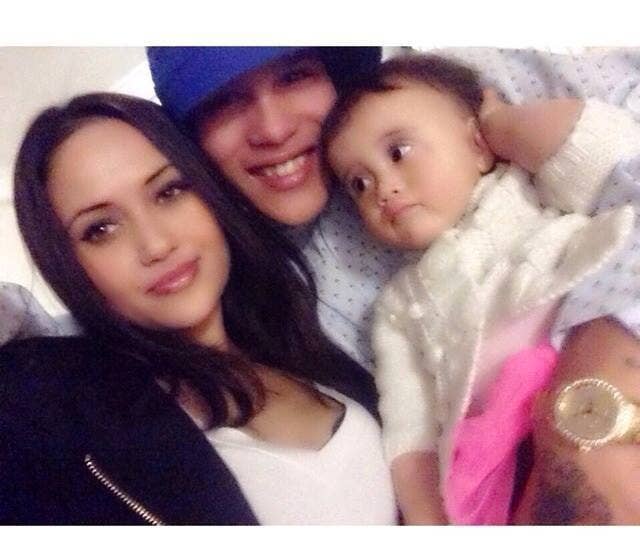 One detainee, 21-year-old Czarion Strang, says he was beaten up so badly by members of the riot squad that they snapped a ligament in his leg. He told his story to New Zealand Labour politician Kelvin Davis, who visited the island last month.
"The ERT (riot squad) stormed his cell some time back, threw him on the floor, zip tied his hands, lay a riot shield on him, twisting his legs to immobilise him, but went beyond what was necessary and snapped a ligament in his leg while they pummelled him," Davis wrote in a post on his Facebook page.
When he was finally allowed to see a doctor, Czarion was given a medical certificate to say that he needed surgery. But soon after, the ERT raided his cell again, and this time they took his clothes and the medical certificate, along with other important paperwork including correspondence from his lawyer. They also took his mattress, leaving him to sleep on a bare concrete bed.
What happened next is hard to imagine Australian authorities being capable of doing, even knowing the alleged abuses on Manus Island and Nauru.
"He was made to live in his undies and given dry cereal to eat with no utensils. He was hosed down with a fire hose and left in his wet undies."
"He was made to live in his undies and given dry cereal to eat with no utensils. He was hosed down with a fire hose and left in his wet undies. They cranked the air conditioning up so that he froze. He sat in the shower at night with the water on hot until it ran out, just to warm up," Davis wrote.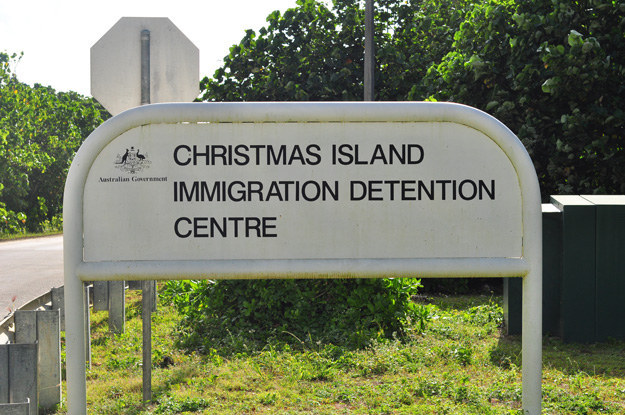 BuzzFeed News spoke to Czarion's mother, Nancy, who lives in Queensland.
She said it feels like a hopeless situation, with the entire process shrouded in secrecy and her son completely shut off from the rest of the world.
"All in all, I've had such a hard time even trying to speak to my son and have some formal contact with him. As a mother I have tried many times to contact my son through the proper channels, if not by my lawyer, by physically ringing the centre myself."

Nancy said the only way they can communicate is with a mobile phone that is passed among detainees.

"The only way to get any information on how he is doing is through his immigration lawyer, and even that has been very little," she said.
Czarion was sentenced to a year on assault charges after a pub brawl, most of which he was allowed to serve at home with his mum because the judge deemed him not to be a threat to society.
Nancy said when she went to pick him up on the day of his release, all she was told was that he'd been picked up by someone else. Meanwhile, Czarion was being shipped from Brisbane to Sydney and then on to Christmas Island, which is off the coast of Australia in only the very loosest of terms.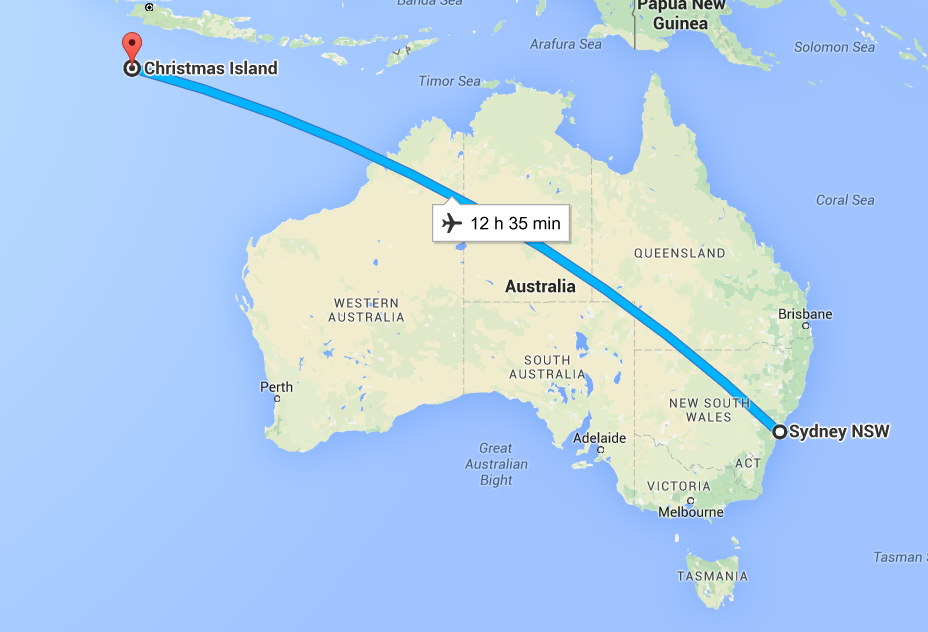 "I didn't find out until the day after he was sent to Christmas Island where he was, or what had happened," Nancy said.
In the two months he's been there, Czarion has spent 90% of his time in isolation. According to Nancy, the detainees are put in a lockdown area whenever they ask questions about their rights.
"Every time he kicked up a fuss about his right to obtain things or get in touch with his mother or lawyer, he was treated with force and put back in solitary confinement," she said.
Sheryl Hawkins' son Beau arrived at Christmas Island last month. She told BuzzFeed News about the moment she received a patchy phone call from him to give her the news they'd been dreading.
"My heart sank," she said.
Beau is a 30-year-old tattoo artist who has lived in Queensland since he was 4, where he lived with his fiancé and 10-year-old daughter. Upon his release from a Brisbane jail, he was moved to Yongah Hill Detention Centre and then Christmas Island.
"They came for him at 3:30am in riot gear, with their truncheons out, herding Beau and several others to the plane like cattle," she said.

"I cried and wondered, How do you tell a little girl and your son's fiancé that he had been taken to Christmas Island?"
"The meat is green, not cooked properly, and it's often slimy and smells really bad."
Conditions seem harsher here than at the detention centres on the mainland. Sheryl said when Beau was at Yongah Hill, she was able to send him protein powder, an Xbox, and games, but they were confiscated when he arrived.

"Beau talks to me of the stinking rotten food, the meat is green, not cooked properly, and it's often slimy and smells really bad," she said. The detainees often get dysentery from the food they are served, and for breakfast they are served a single Weet-Bix.
Last week, she was on the phone to Beau when a young man started cutting himself, bleeding profusely. Through the phone, she could hear people calling for help, but because the compound was in lockdown mode, the guards refused to help.
Kelvin Davis is the corrections spokesperson for New Zealand's Labour Party and is one of the few politicians who has visited the Christmas Island centre. He describes it as a "cesspit of misery".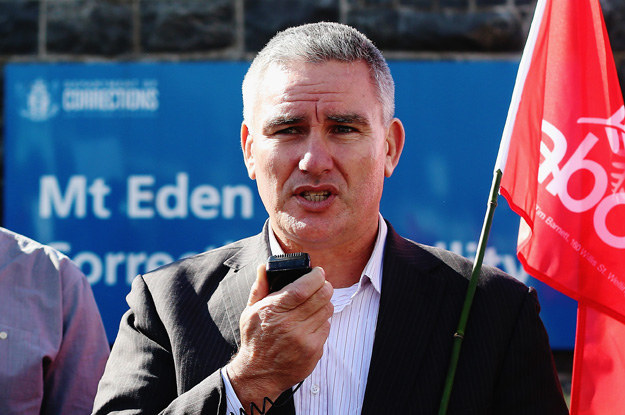 After flying to the remote island, he was denied entry into the centre for a week, but just before he flew out, he was granted access and was permitted to speak to eight detainees. When he spoke to BuzzFeed News, his message for Australia was blunt and to the point.
"If they must be detained, then they must be detained humanely and with a smidgen of compassion. And when I say compassion, I mean stop beating the hell out of them," he said.
According to Davis, much of the immigration operation is needlessly cruel.
"When you are moved out of Villawood you're not told, 'Pack your gear, you're going'. Instead, they wait until they are deep asleep, then they charge into the room and start pummeling them, and use zip ties around their wrists," Davis said.
"They must be detained humanely and with a smidgen of compassion. And when I say compassion, I mean stop beating the hell out of them."
Then, he said, detainees spend the entire 15-hour journey with their wrists bound. Another man told him how his wife and kids had flown to Villawood to see him, and the day they arrived he was whisked away to Christmas Island.
"What sort of government agency does that sort of stuff to people? They could have let him go the next day so he could see his family," Davis said.
After meeting with the detainees, Kelvin Davis posted this video:
"What most disturbs me is that these New Zealand citizens have been treated like terrorists just because Australia has a problem with human rights," he said.
"I've seen scarier guys at the back of the marae peeling spuds and opening kinas [sea urchins]. These are just normal guys."
For Czarion, his time in detention could be over soon, as he agreed this week to give permission for his deportation to New Zealand. But it will come at a cost in more ways than one. Not only will he be leaving his partner and two children behind in Queensland, but he had to sign a waiver to agree to pay for costs of transportation and detention.
Nancy, who persuaded him to enter plea bargaining when he was first charged, blames herself.

"My son has had no criminal record prior to his sentencing. He is not a murderer, paedophile, rapist, bikie member, or hardened criminal. He made a mistake, and upon him accepting plea bargaining, through his mother's ignorance of the judicial system, has been wrongfully classified," she said.
"My son's psychological and physical state has been tested by those who have enforced this inhumane treatment. The tactical pressure used to coerce detainees to sign the waiver to ready them for deportation is undignified."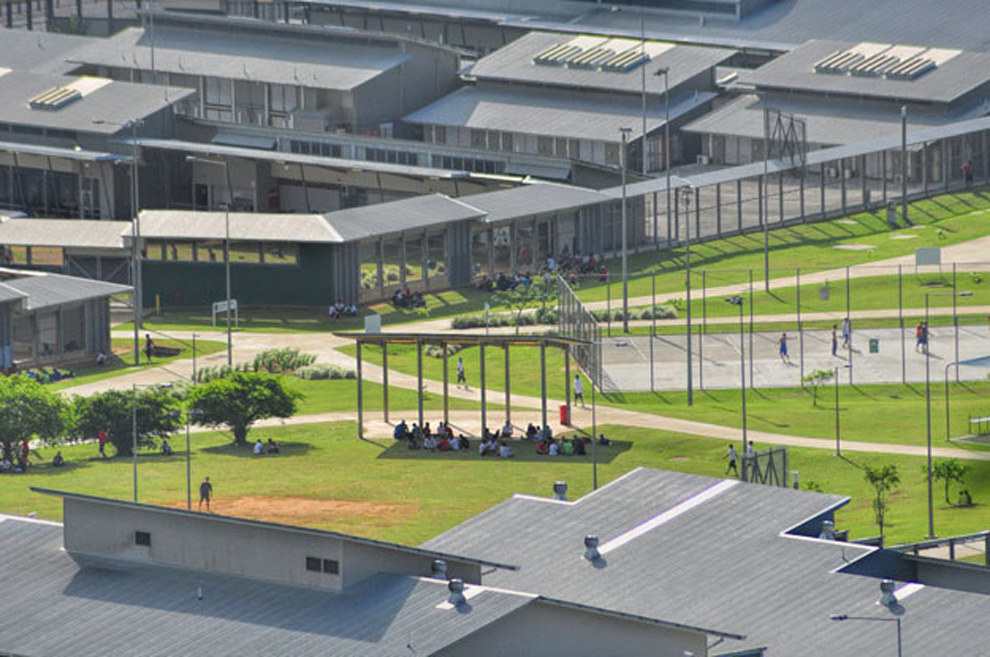 Sheryl's son has been in detention for only a month, but he claims he's already seen people being bashed by guards. The detainees witness Iranian asylum seekers slashing their chests, arms, and wrists.
This is the problem. The conditions are worse than prison, but everyone there has either not committed a crime or has already finished serving their sentence. They're removed from the rest of the world and they don't know when they're getting out.
Kelvin Davis believes it constitutes double jeopardy, at the very least.

"These guys are walking out of prison, walking into a carpark, and being thrown into another prison. They're being punished twice for the same crime. Then when they get deported, they're getting punished a third time. So it's basically triple jeopardy," he said.
A spokesperson for Australia's immigration department responded to questions from BuzzFeed News and denied the allegations.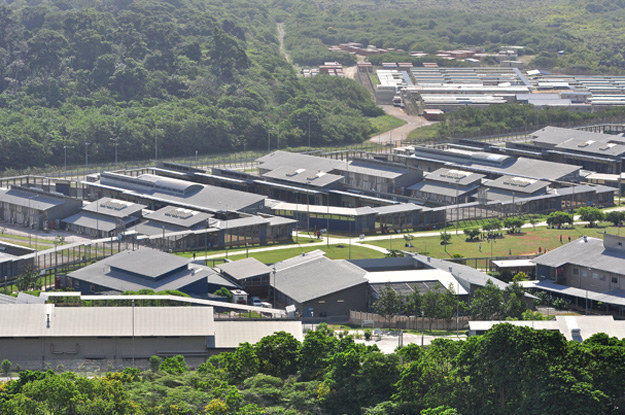 According to the department, detainees are not obligated to sign a waiver, and isolation is not used as a punishment.

"High-care accommodation is used when detainees require closer supervision, engagement and support as they are posing a significant risk to themselves, others or the good order of the facility," the spokesperson said.
"Placement in high-care accommodation is not punitive, and is only used as a last resort and for the shortest practicable time," she said.

The department says they have access to telephones and internet and that "detainees are also welcome to receive visits from friends and family while accommodated in an immigration detention facility consistent with the departmental guidelines," according to the spokesperson.
But if the detainees say it's so terrible, why don't they just go back to New Zealand?
Most are still holding out hope for their appeal to go through and return to their lives and their loved ones. Politicians such as Kelvin Davis say that without their support networks, they are more likely to turn to crime to survive, and the cycle will just be repeated in a different country.
Australian prime minister Malcolm Turnbull has assured his counterpart that his government will speed up the appeals process. But the backlog is immense. Beau has been told that he will not be appointed a case officer until Easter 2016, and Czarion has not been given a date for his deportation.
Back in New Zealand, disbelief is turning to outrage as families and friends of the Kiwis in detention express their anguish on social media.
One woman described the centre as being "run by robots without a soul", as others label it Australia's own Guantanamo Bay.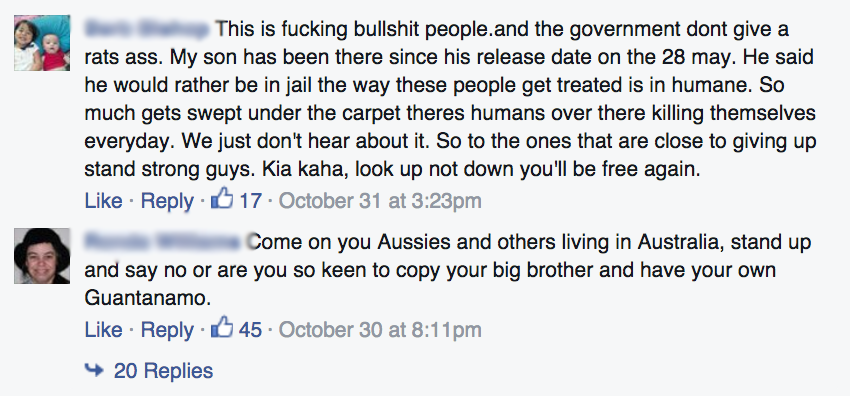 In 2017, Australia will make a bid for a seat on the UN Human Rights Council and it will be looking to New Zealand for backing. But perhaps before they raise their hand in support, the Kiwis will remember their fellows citizens languishing in detention on Christmas Island and think again.