If you're looking to move into a sharehouse this summer, these maps are a nifty way of getting an idea of what it costs to rent a room, with prices mapped along the train lines in some of Australia's major cities.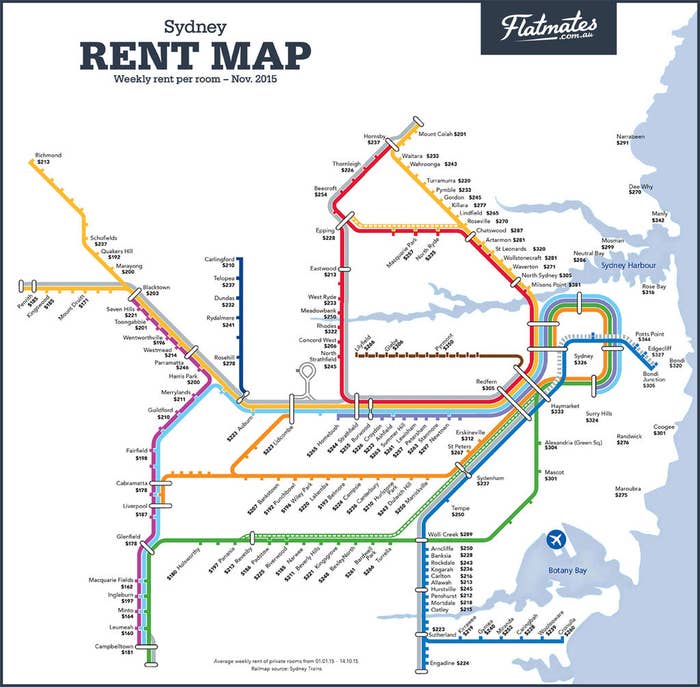 In Melbourne, the most expensive place to get a room is in the inner city suburb of Docklands at $288 per week, followed closely by Southbank.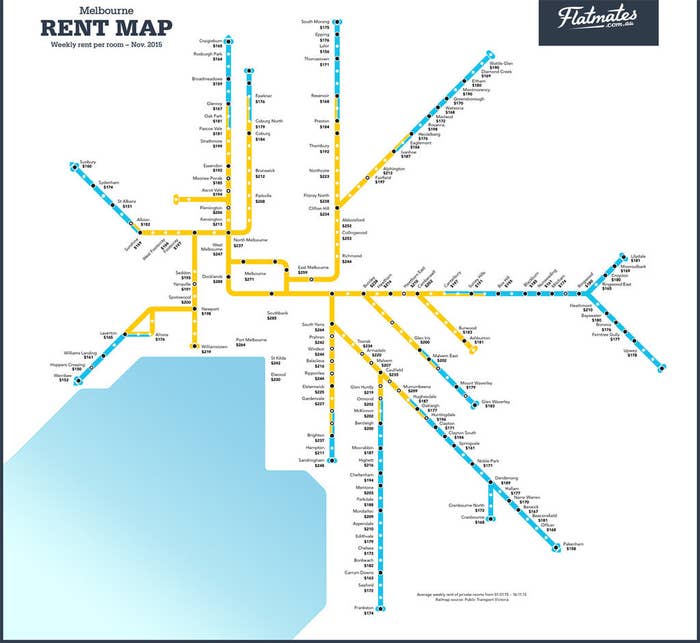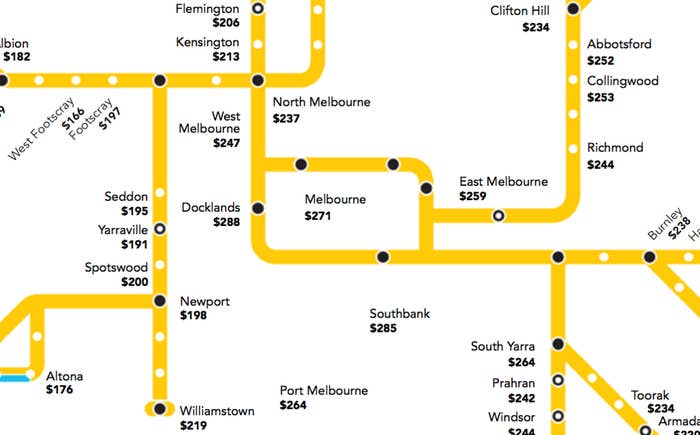 While in Brisbane, it's going to cost you around $275 per week to rent a room in the heart of the CBD, and as low as $143 in the city's north.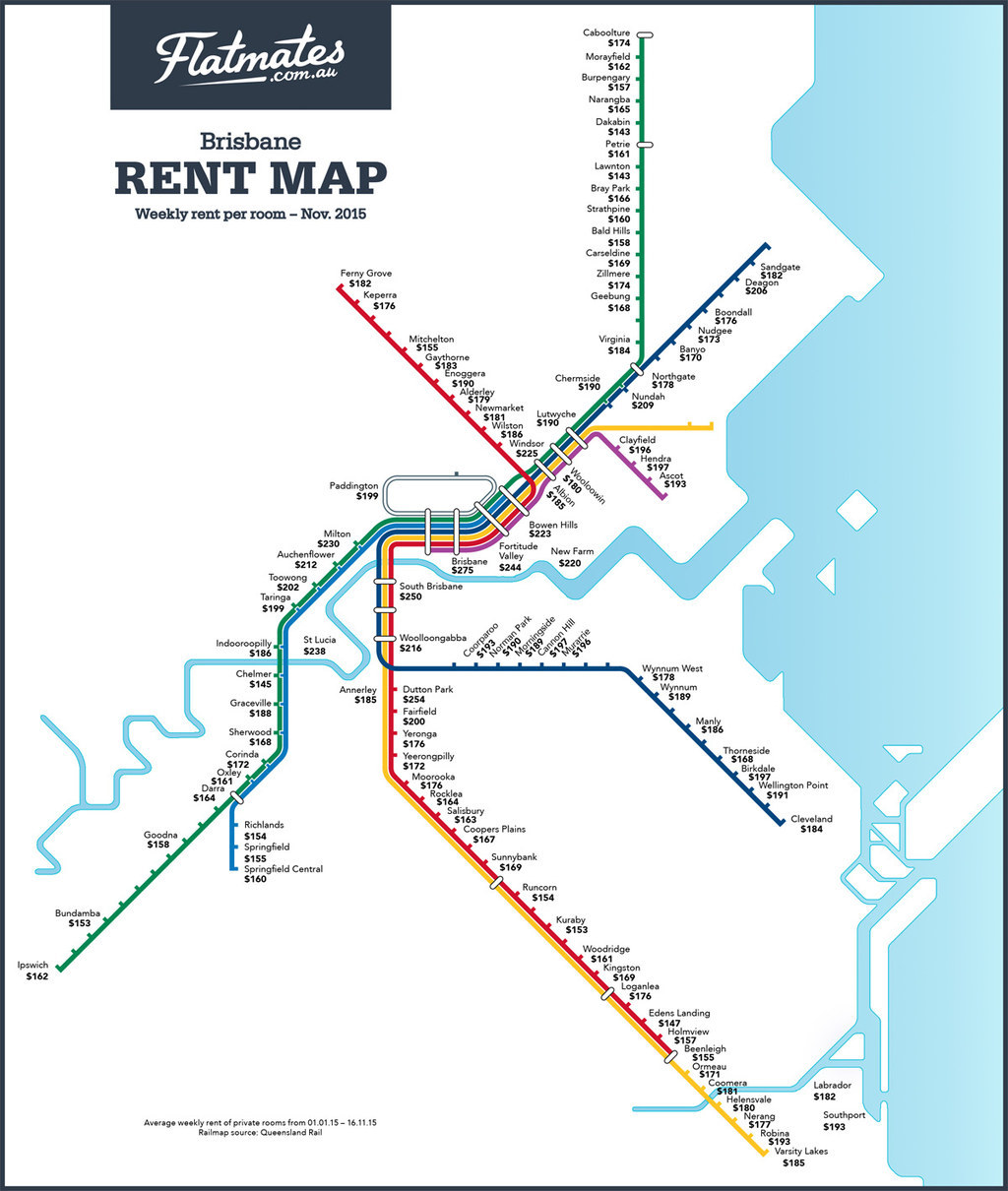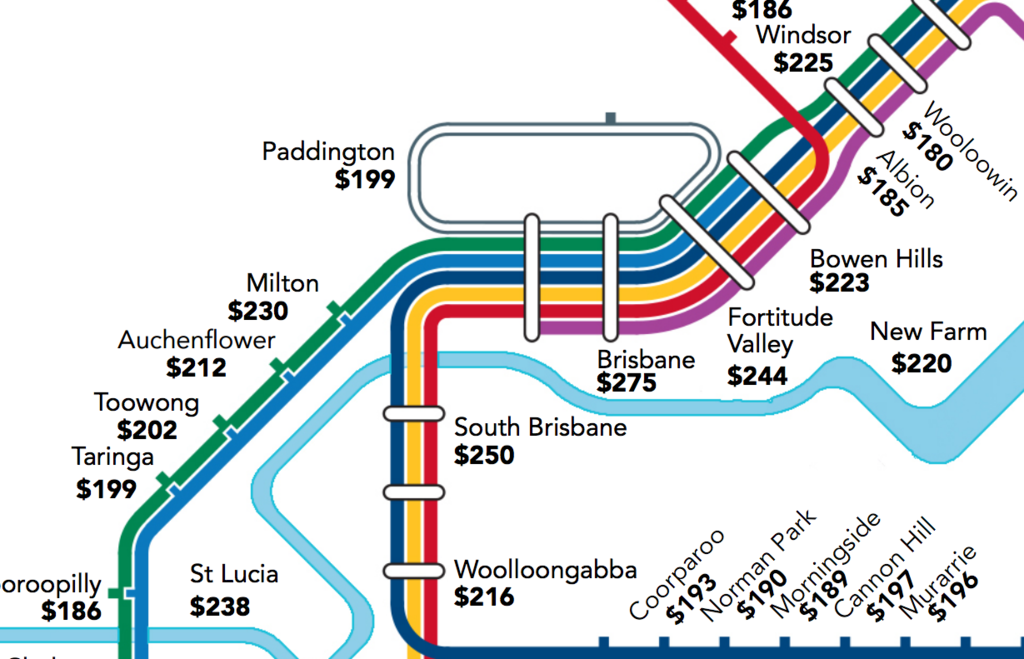 "The start of the year is the busiest period in share accommodation," Flatmates CEO Thomas Clement told BuzzFeed News.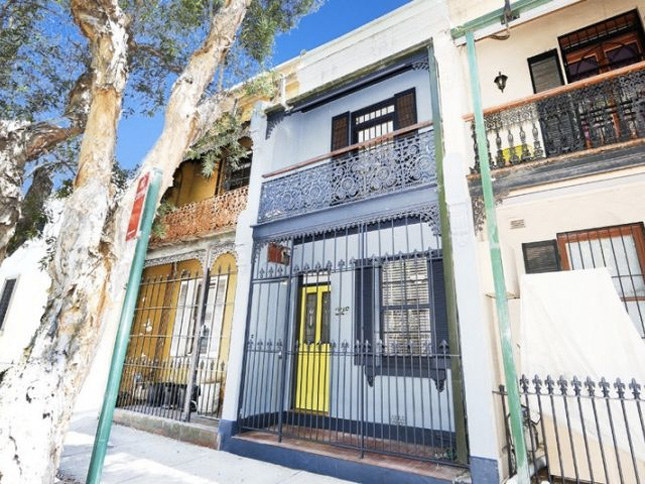 The maps show that a good way to dodge higher rent prices is to look for a place just outside the really ~cool~ suburbs.