The gravestones of Australian and New Zealand soldiers killed in WWI have been vandalised for the second time in seven months at a church graveyard in west London.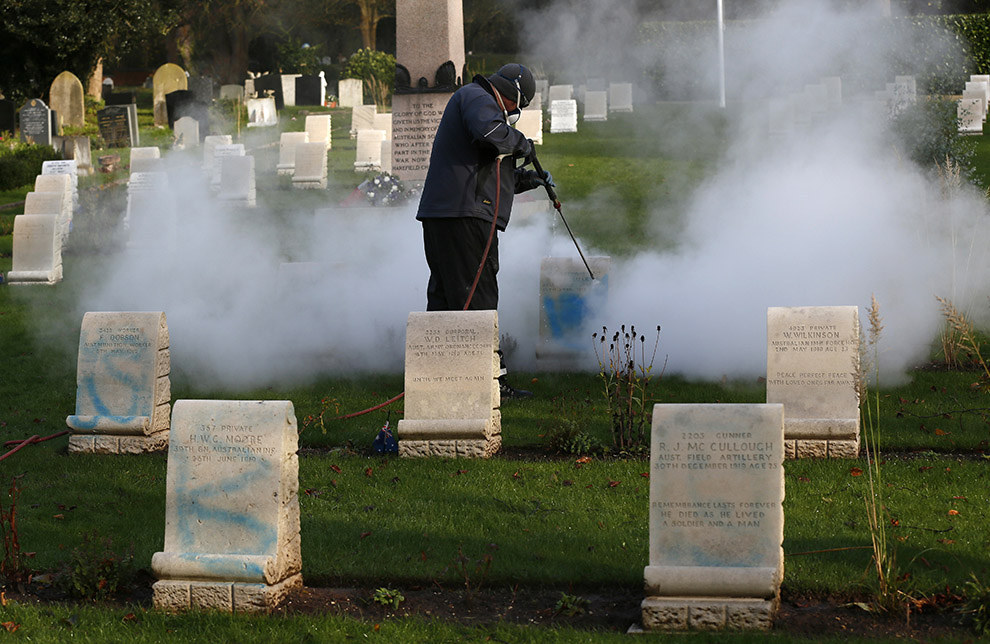 Local councillor Jane Palmer posted a picture of the graves after they were covered in blue graffiti overnight.
Some of the gravestones were chipped by vandals, who also attempted to saw the Australian flag pole in half.

Locals say the spray paint is the same colour used to graffiti the gravestones in an attack on the same cemetery on Anzac Day.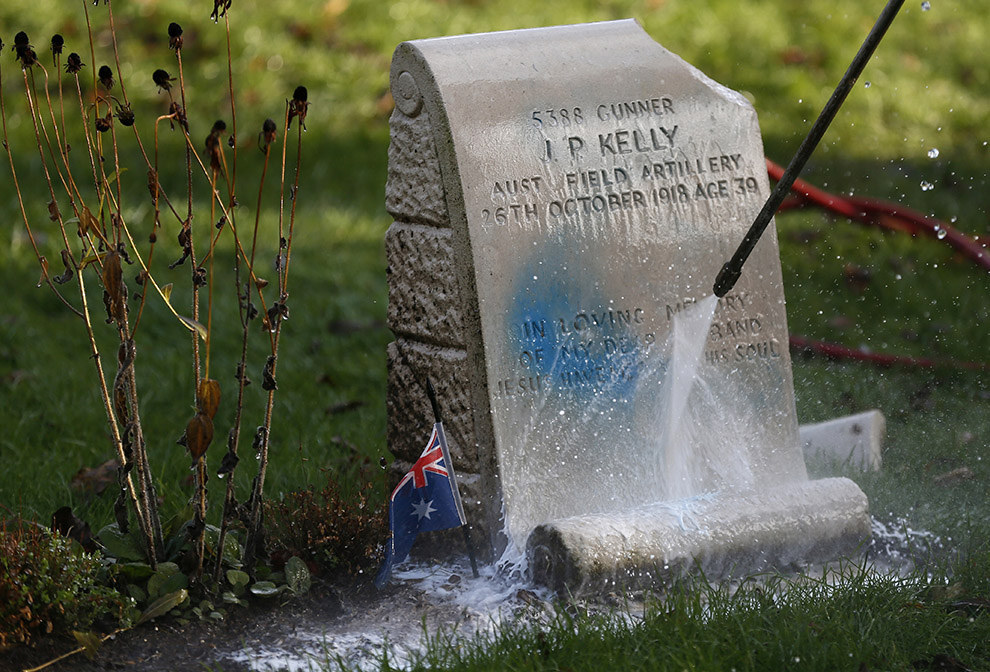 The Hillington Churchyard contains 120 graves from WWI, mostly belonging to soldiers who died in the No. 1 Australian Auxiliary Hospital at Harefield Park. Their tombstones are in the shape of scrolls, a design chosen by staff and patients at the hospital.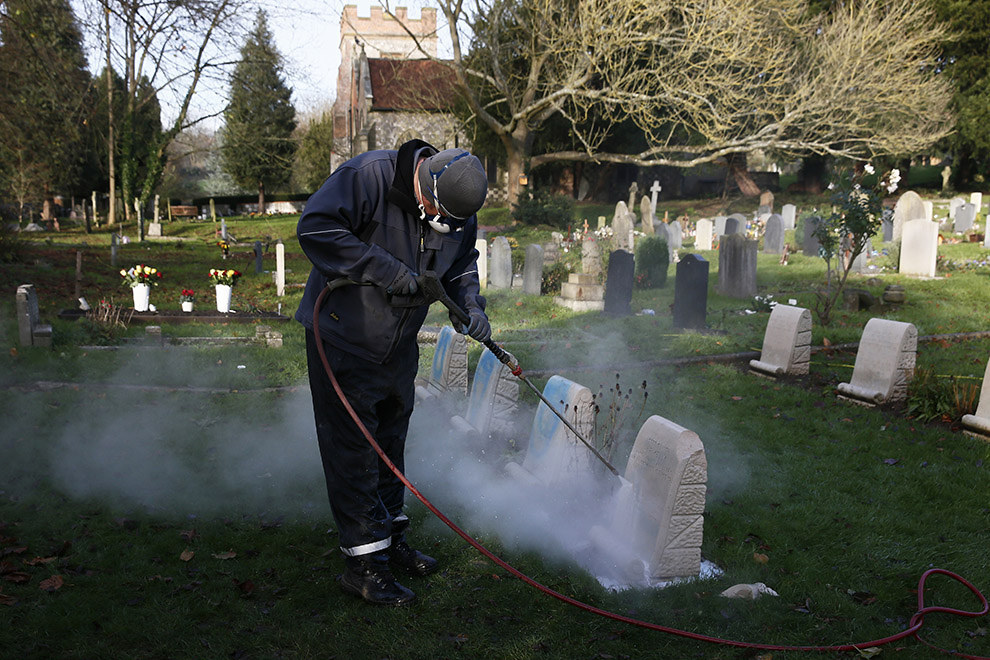 "I went down to look and give some support to the church and the village and having seen it myself, it moved me to tears. It was devastating," Councillor Palmer said.
"The Anzac graves are a very very big part of Harefield village. It's something they've been brought up with and they've been brought up to respect and when they're desecrated like that people take it very, very seriously."
Police are appealing for help from the public to catch the vandals.
"It was only two weeks ago that we fell silent to remember those who died for their country so for anyone to commit this mindless act of vandalism is despicable," Inspector Rob Bryan from Hillingdon Borough said.

"We need parents, schools and residents to come forward if they know anything about who committed this crime.
"Someone they know may have come home with blue paint on their hands or clothes and we would urge them to come forward and assist us with our enquiries."