Fantasy author George R. R. Martin wrote on LiveJournal that his upcoming book, The Winds of Winter, is not even close to being finished.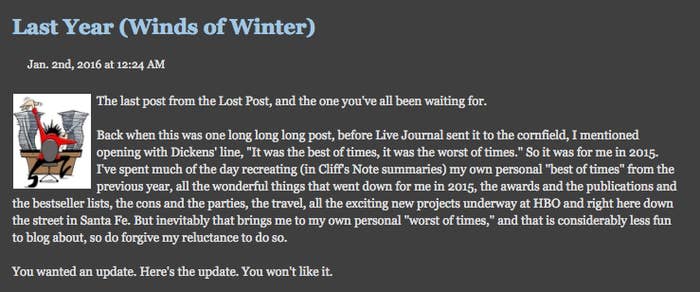 The book's delay means that Season 6 of Game of Thrones will likely spoil plot points for The Winds of Winter and other upcoming books in the A Song of Ice and Fire series.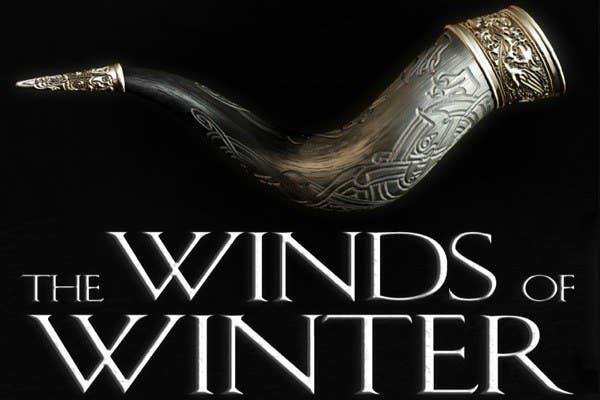 Some people on Twitter are, to put it lightly, unhappy about this announcement.

Like really unhappy.

It's not hard to understand exactly why the book is taking so long.

But people are getting anxious...and creative with their theories regarding the rest of the text.

Especially since Martin clearly has a very busy schedule to keep up with.

Others are defending Martin, realizing that perfection takes time.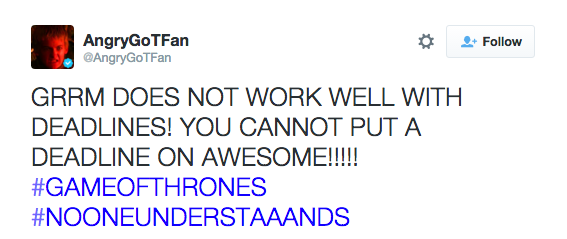 There's even a backlash to the backlash, with some wondering why Martin gave a public update on his personal progress.

At least one person is keeping an eye on who the real victims are here.

And last but not least, this too-real truth that pretty much sums up what it's like to wait for all of the A Song of Ice and Fire books.