He may be only 25, but IMO, he's already established himself as one of the best-dressed men in Hollywood.
In a sea of black tuxedos and navy suits, Timmy has proven time and time again that he's not afraid to take a risk.
And when he stepped out at Cannes in THIS Tom Ford tux, I knew his red carpet career had to be celebrated.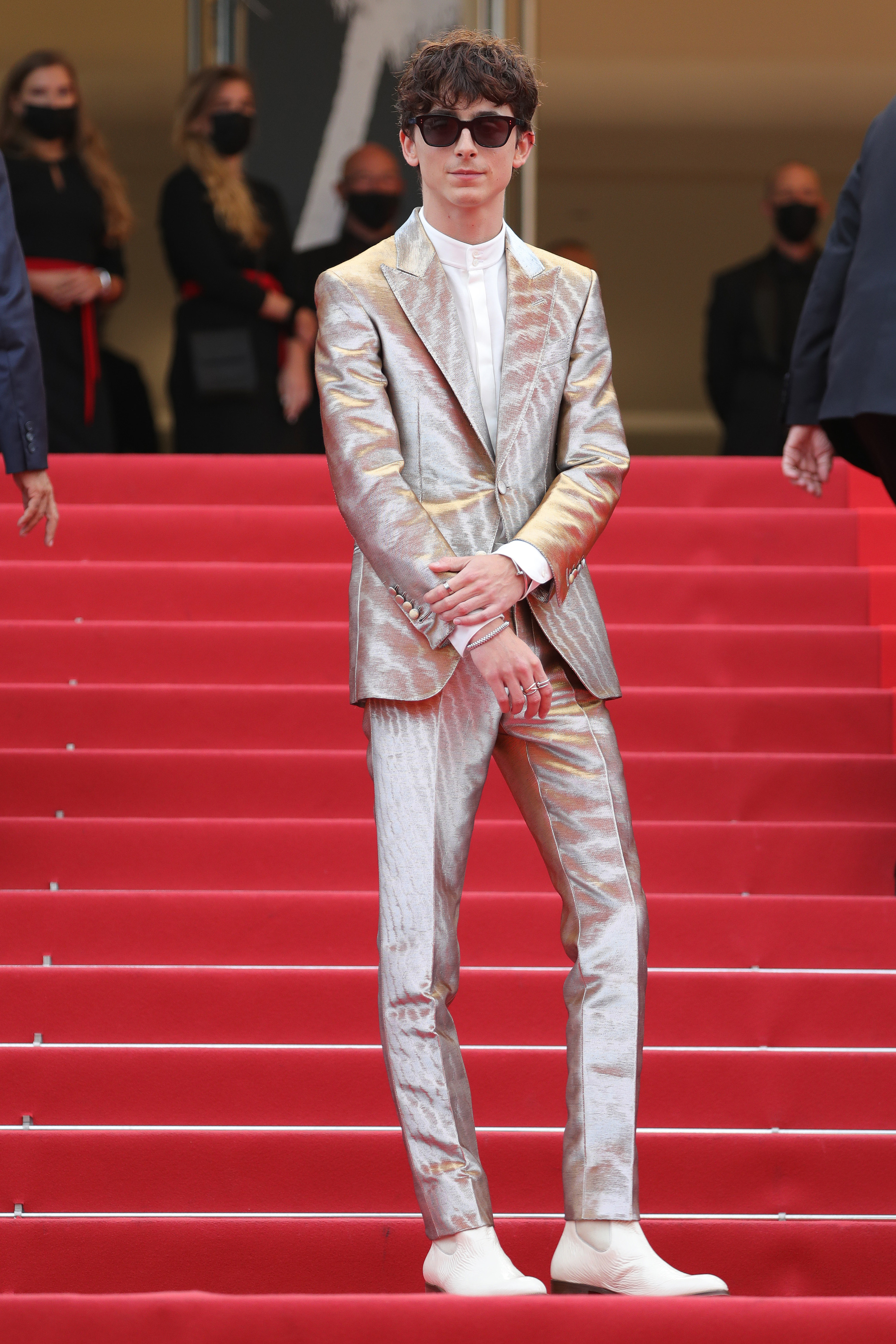 For your enjoyment, take a look back at some of Timmy's best looks...
1.
Even young Timothée (circa 2015) knew the importance of a well-tailored suit.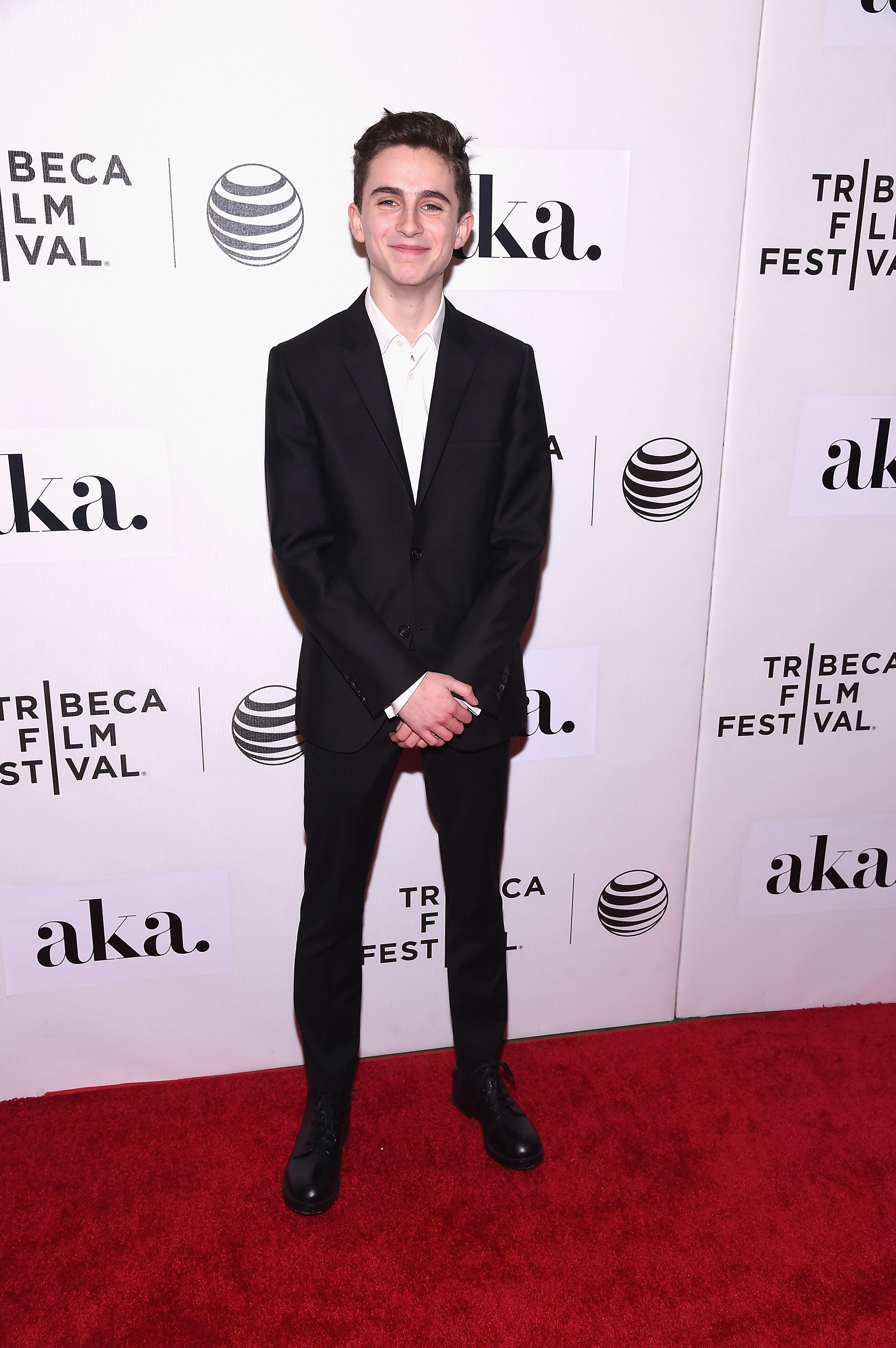 2.
But his style quickly began evolving into so much more than a perfectly fit suit.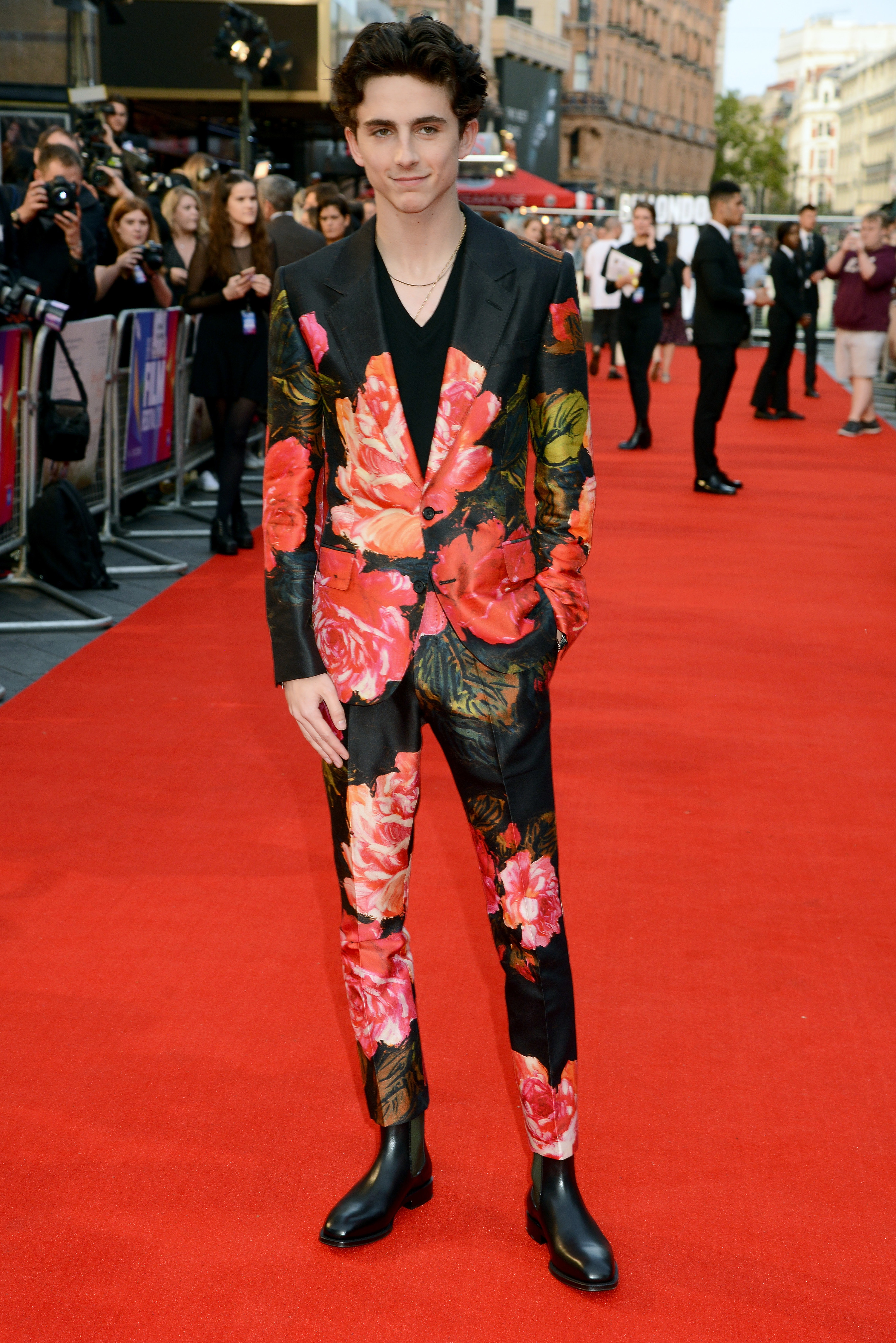 3.
This Louis Vuitton by Virgil Abloh look sparked a massive reaction from fans.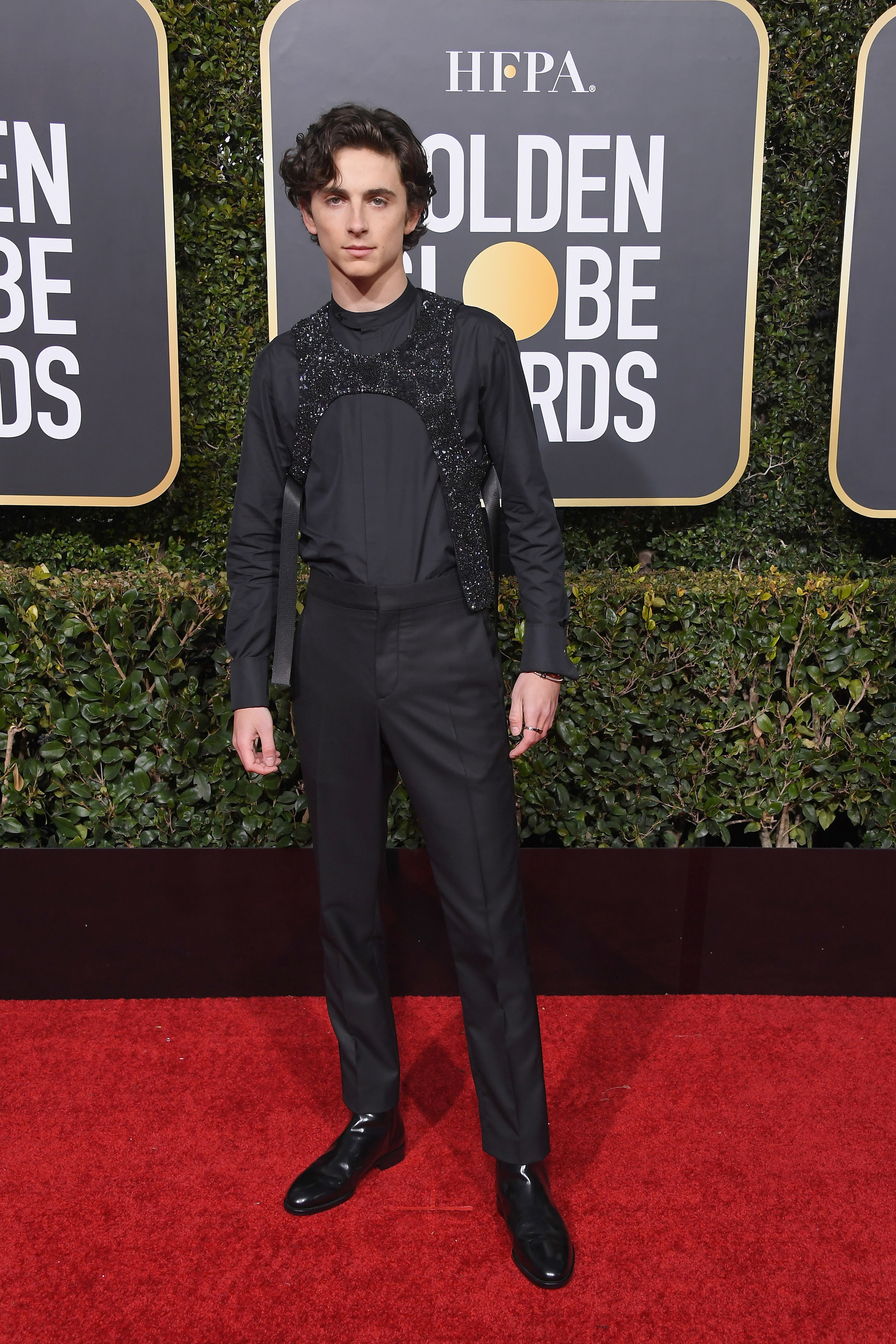 4.
This man doesn't even have a stylist!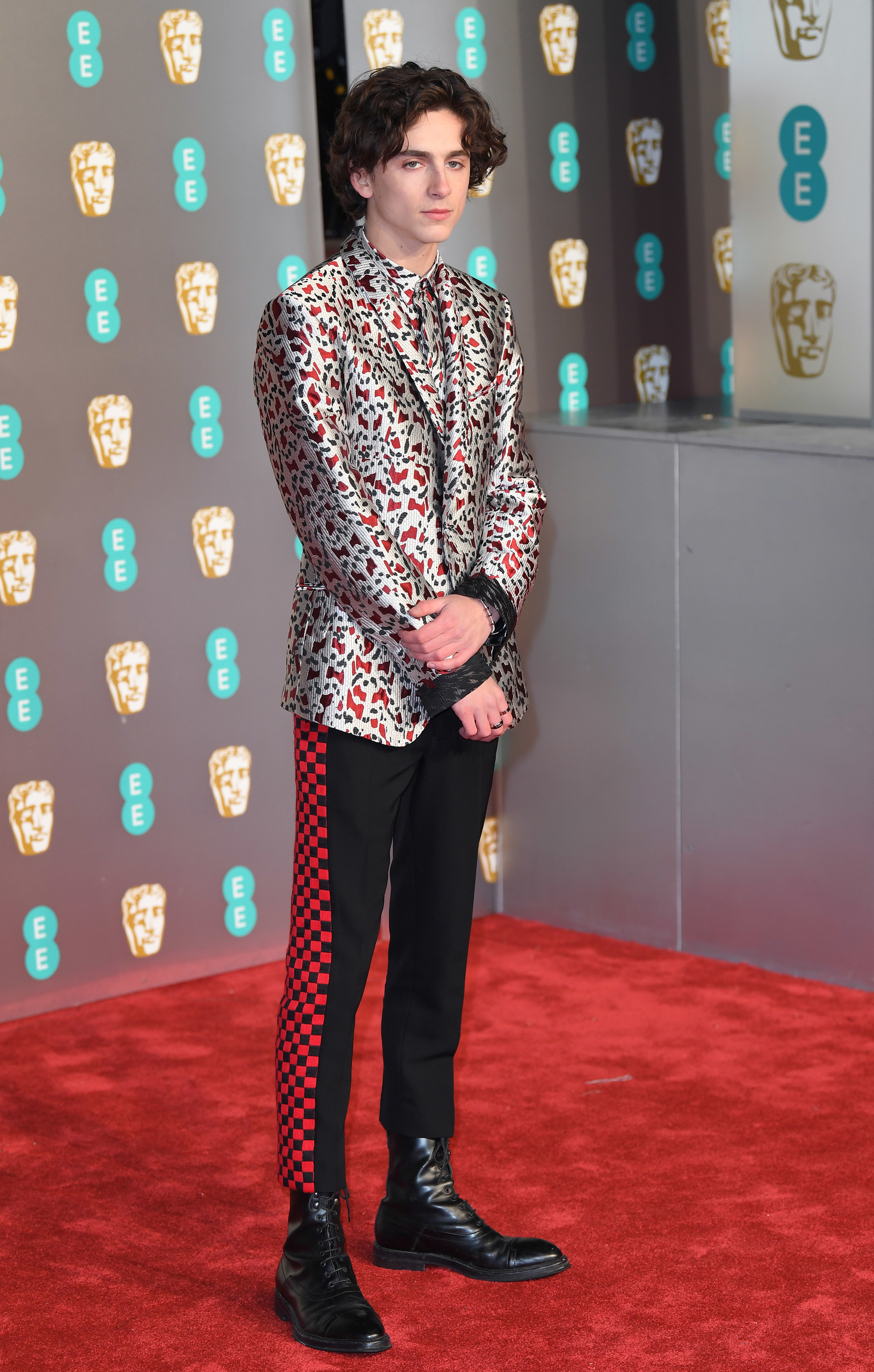 5.
But he has worked closely with designer Haider Ackermann, who saw an 806% increase in online searches when Timmy started dropping his name.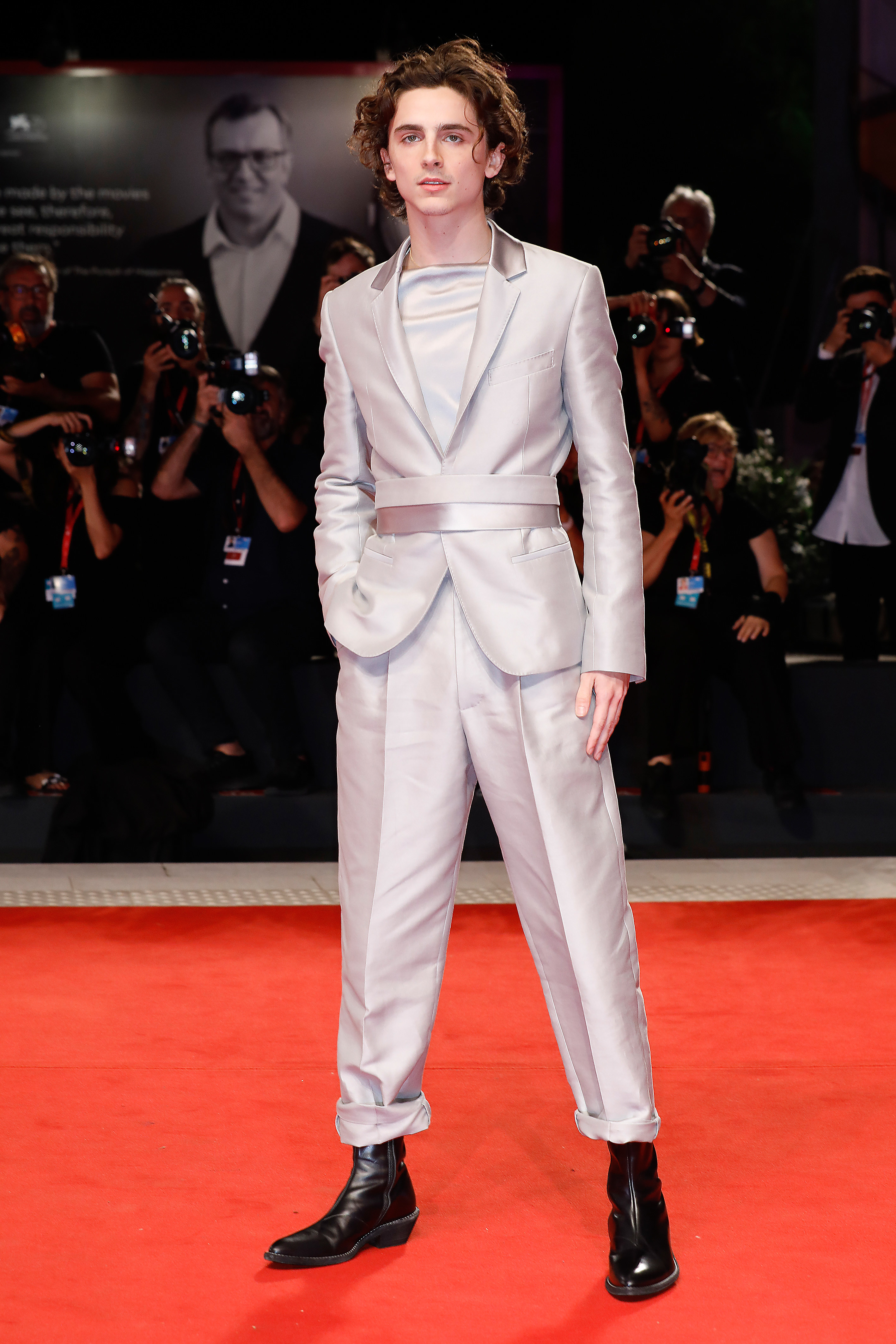 6.
This tie-dye dungaree set stole the show during a photo-call in South Korea.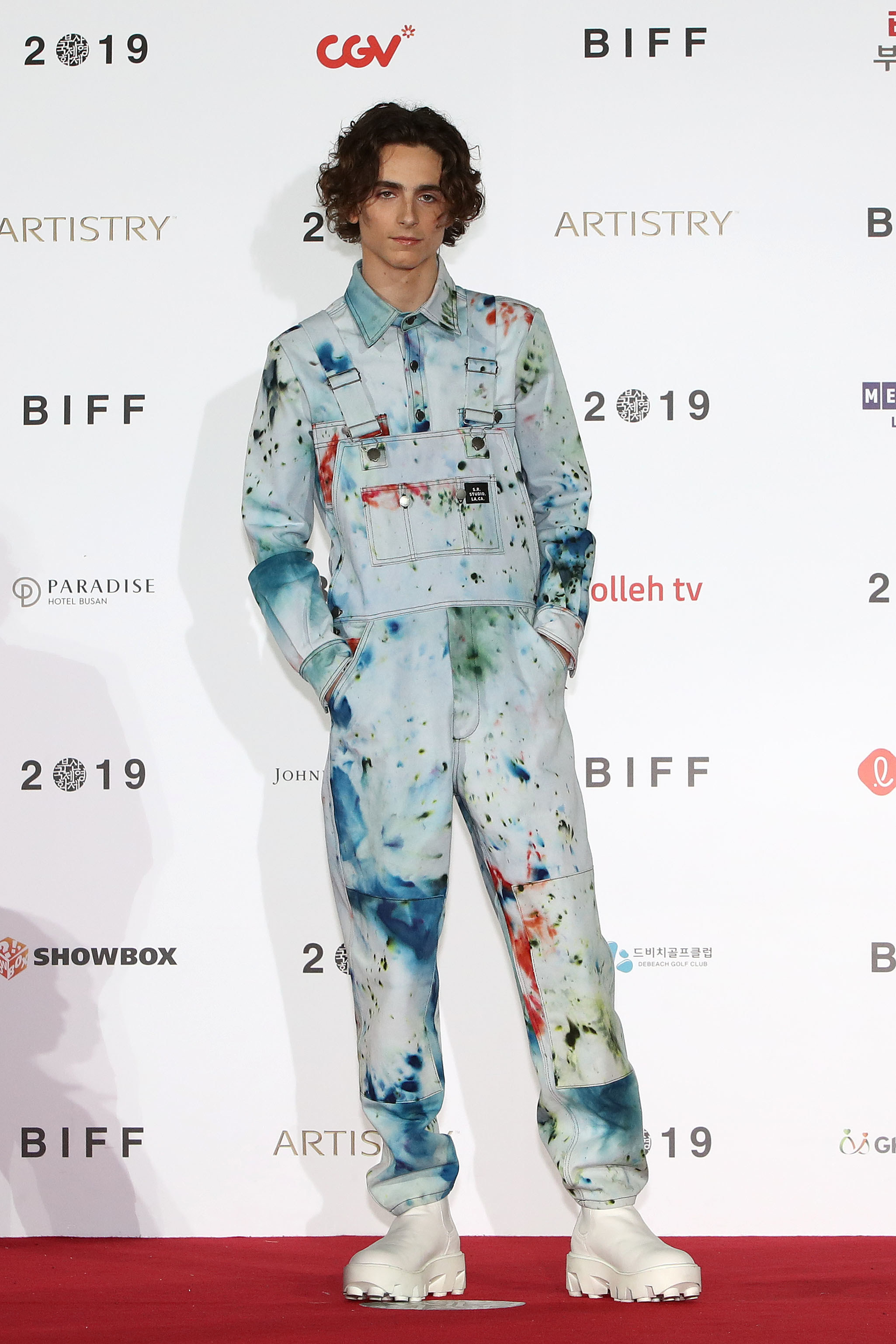 7.
And this tuxedo/T-shirt combo worked so well for him.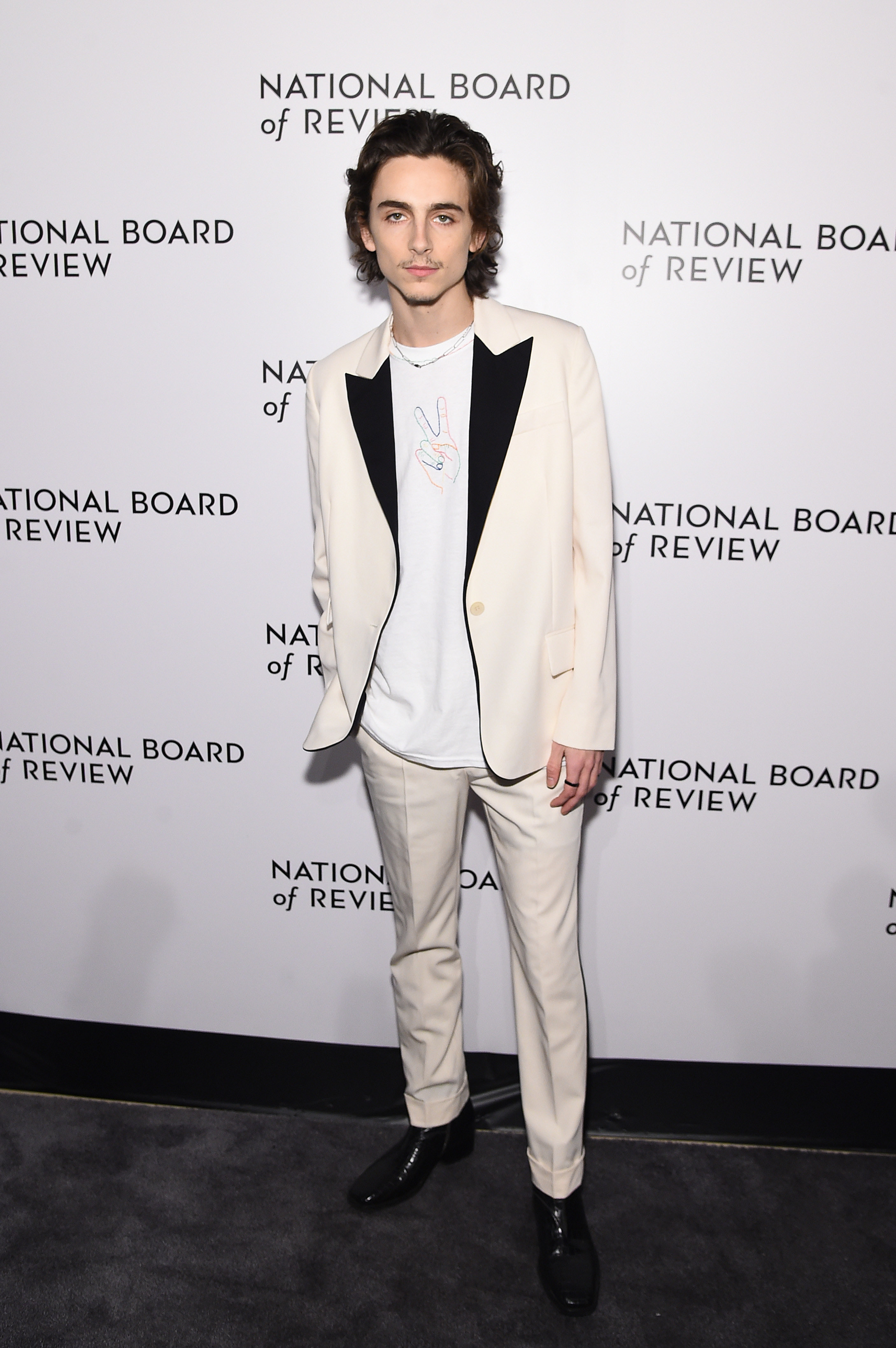 8.
Who else would make a bedazzled hoodie look this good?
9.
There have been monochromatic moments...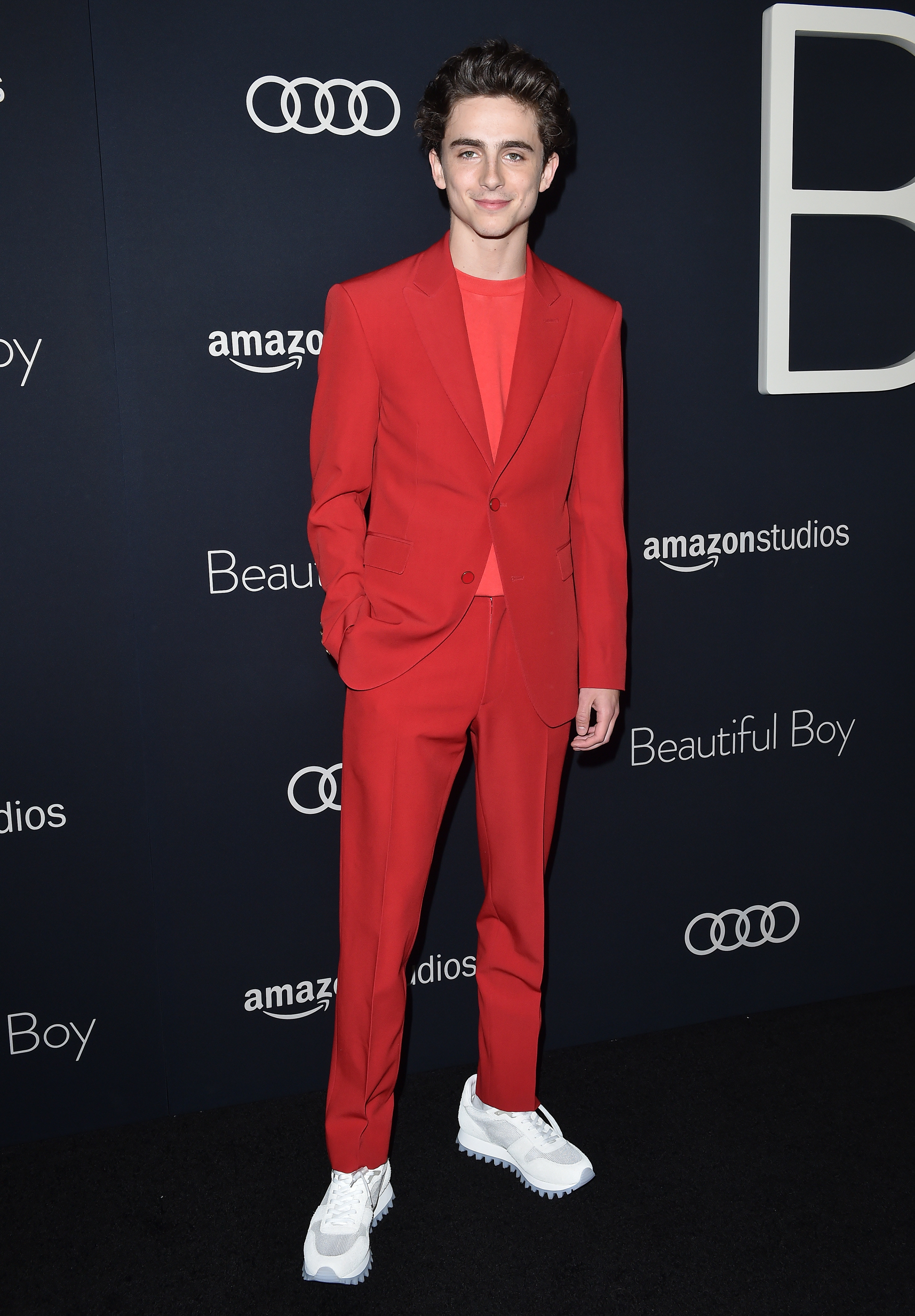 10.
...on more than one occasion!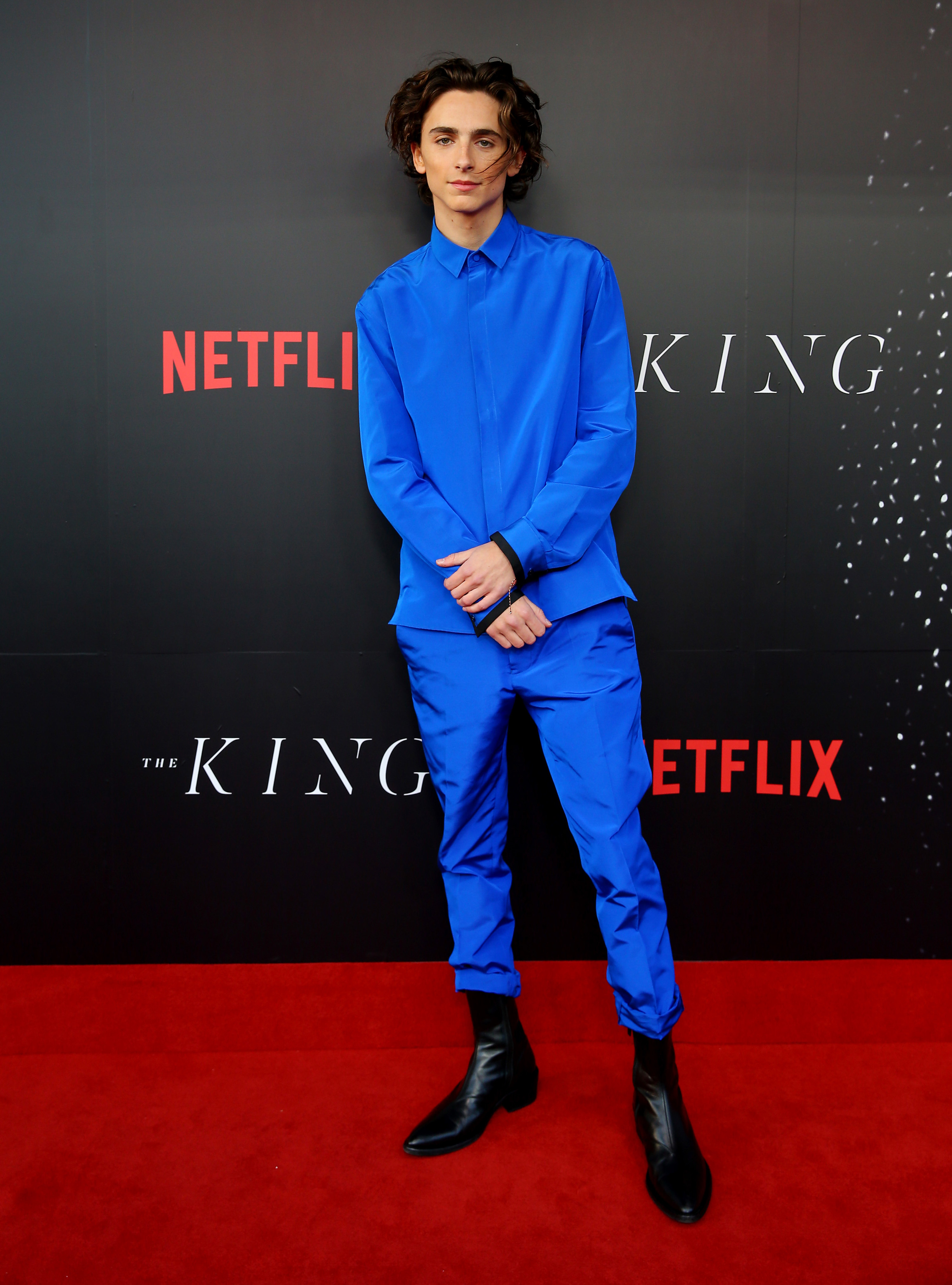 11.
Everything about this fuchsia Stella McCartney suit is perfect.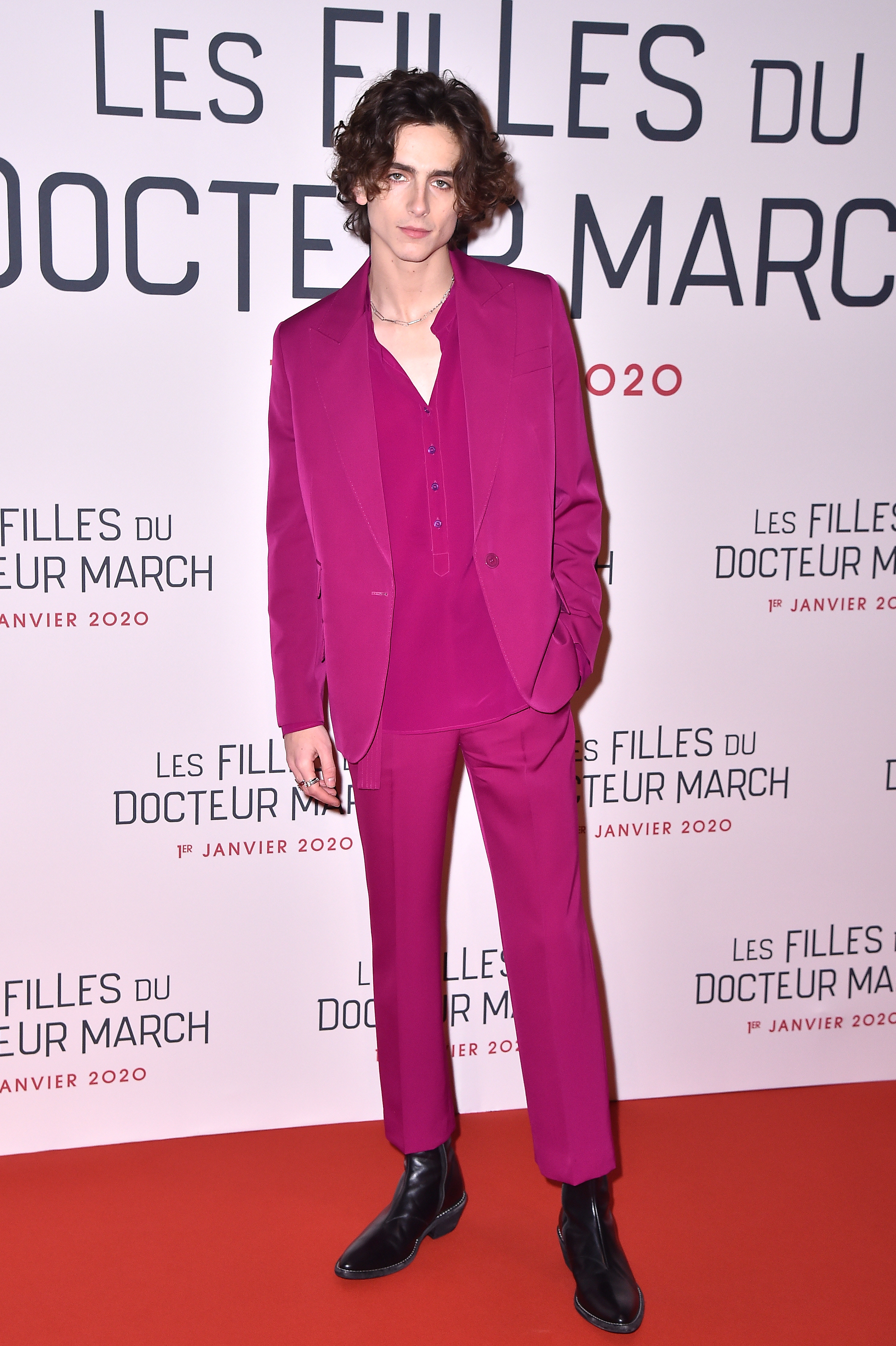 12.
Timmy even knows how to elevate a simple black suit.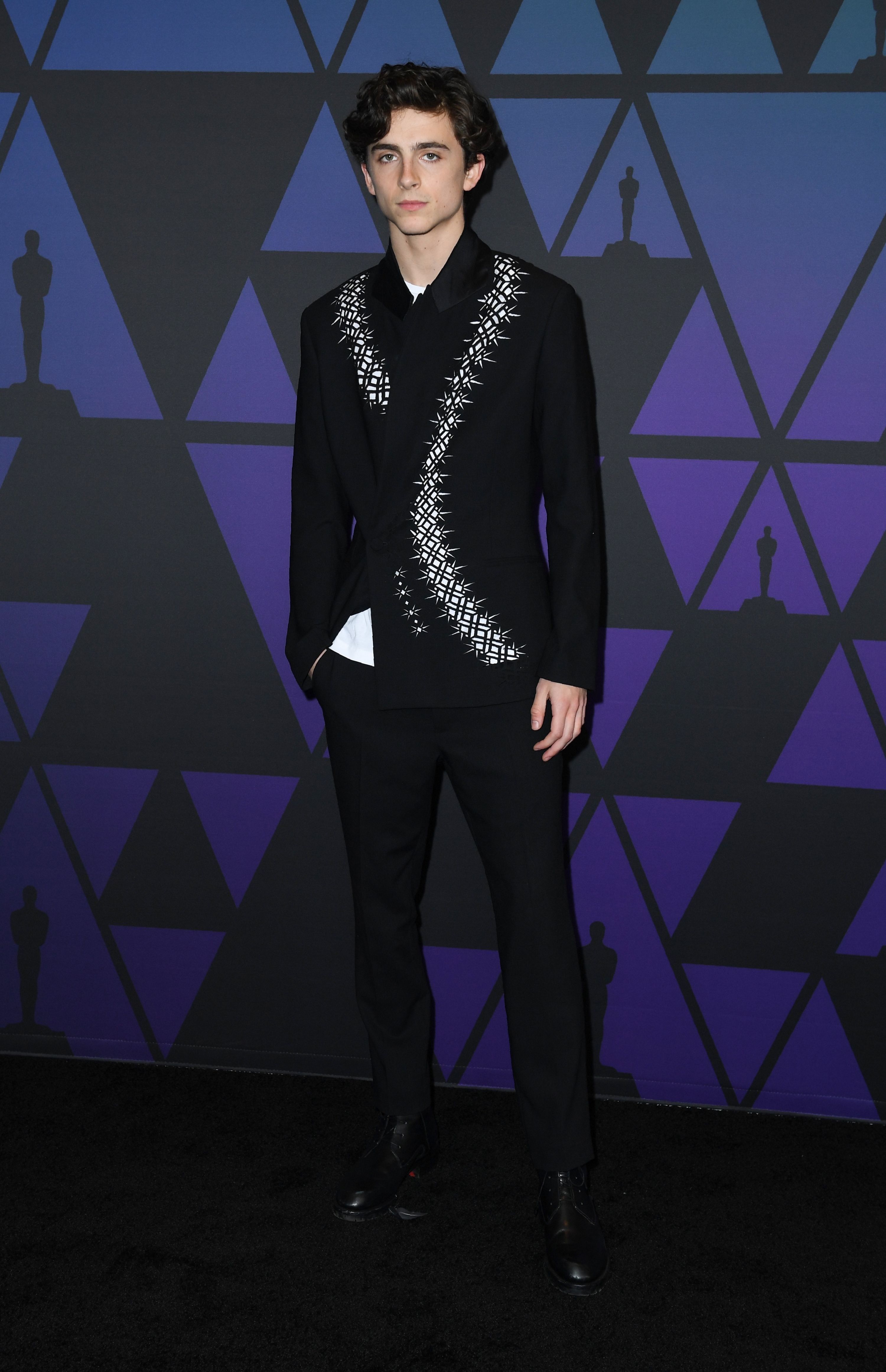 13.
This suit literally looks like a work of art.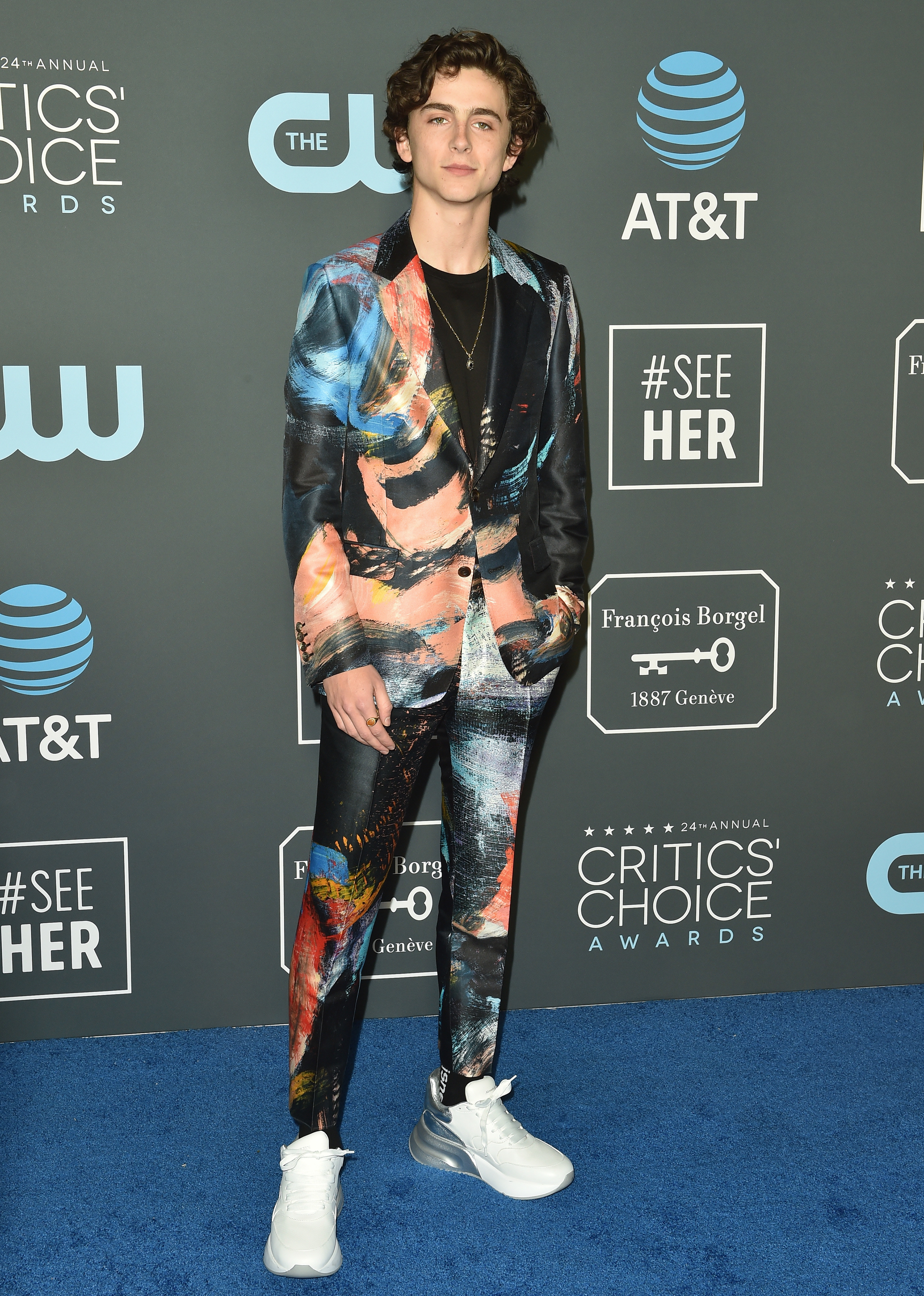 14.
And this floral suit is so good that it almost made me forget about Timothée's mini mustache.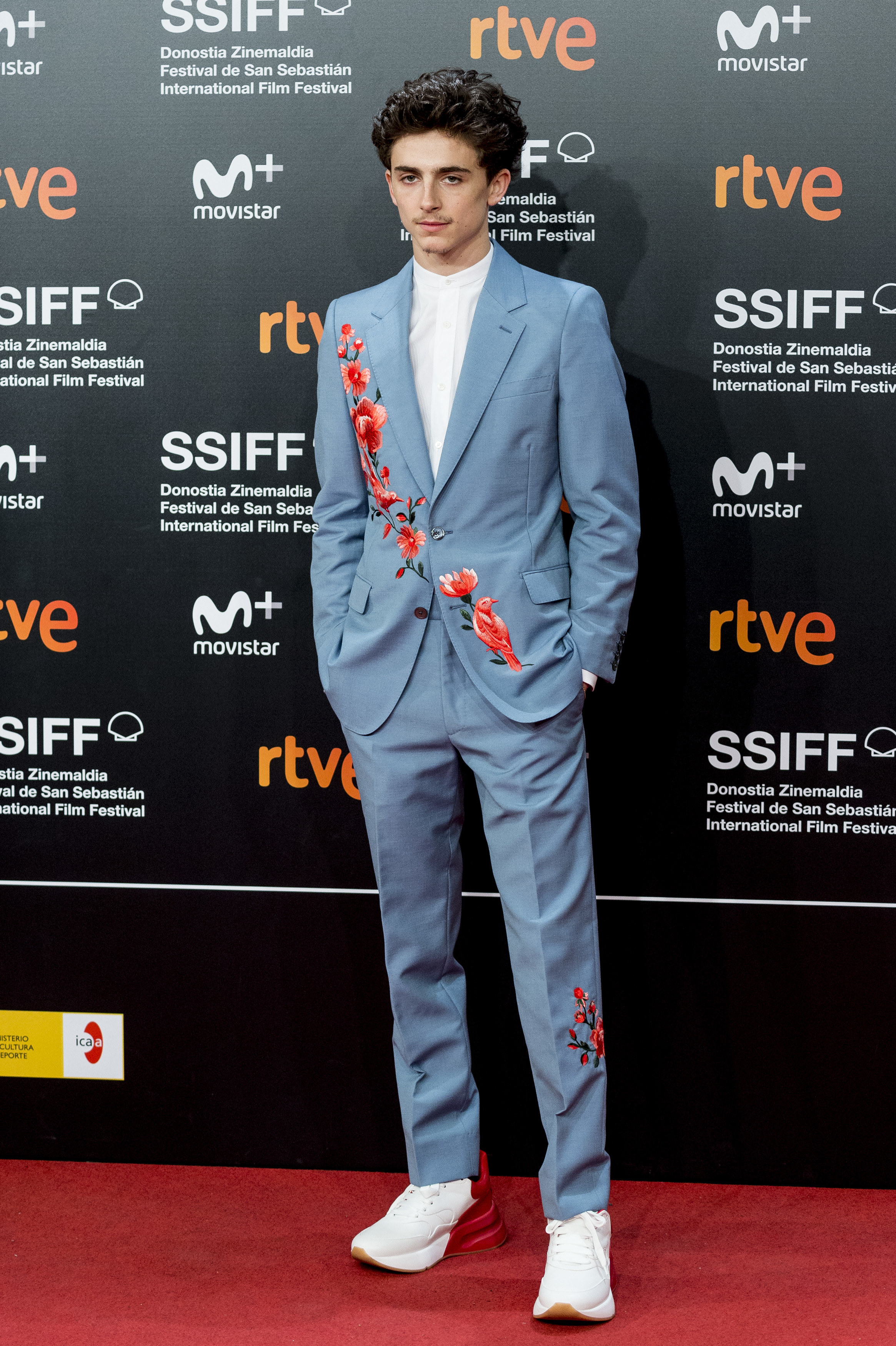 15.
His first time at the Oscars, Timothée went for a sharp white suit and an ivory bow tie.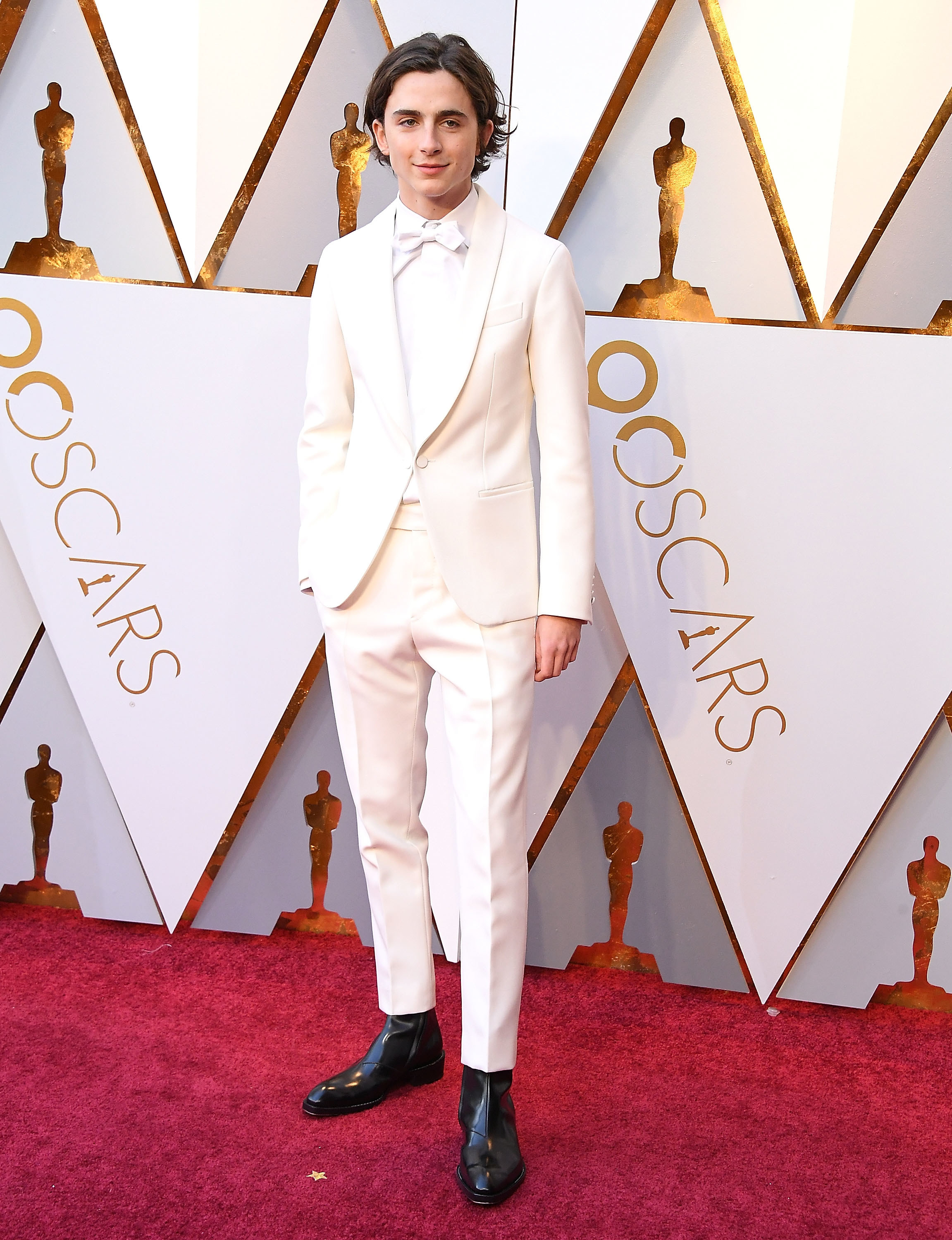 16.
And even on more casual occasions, Timmy nailed his look. Like at this Call Me by Your Name photo-call...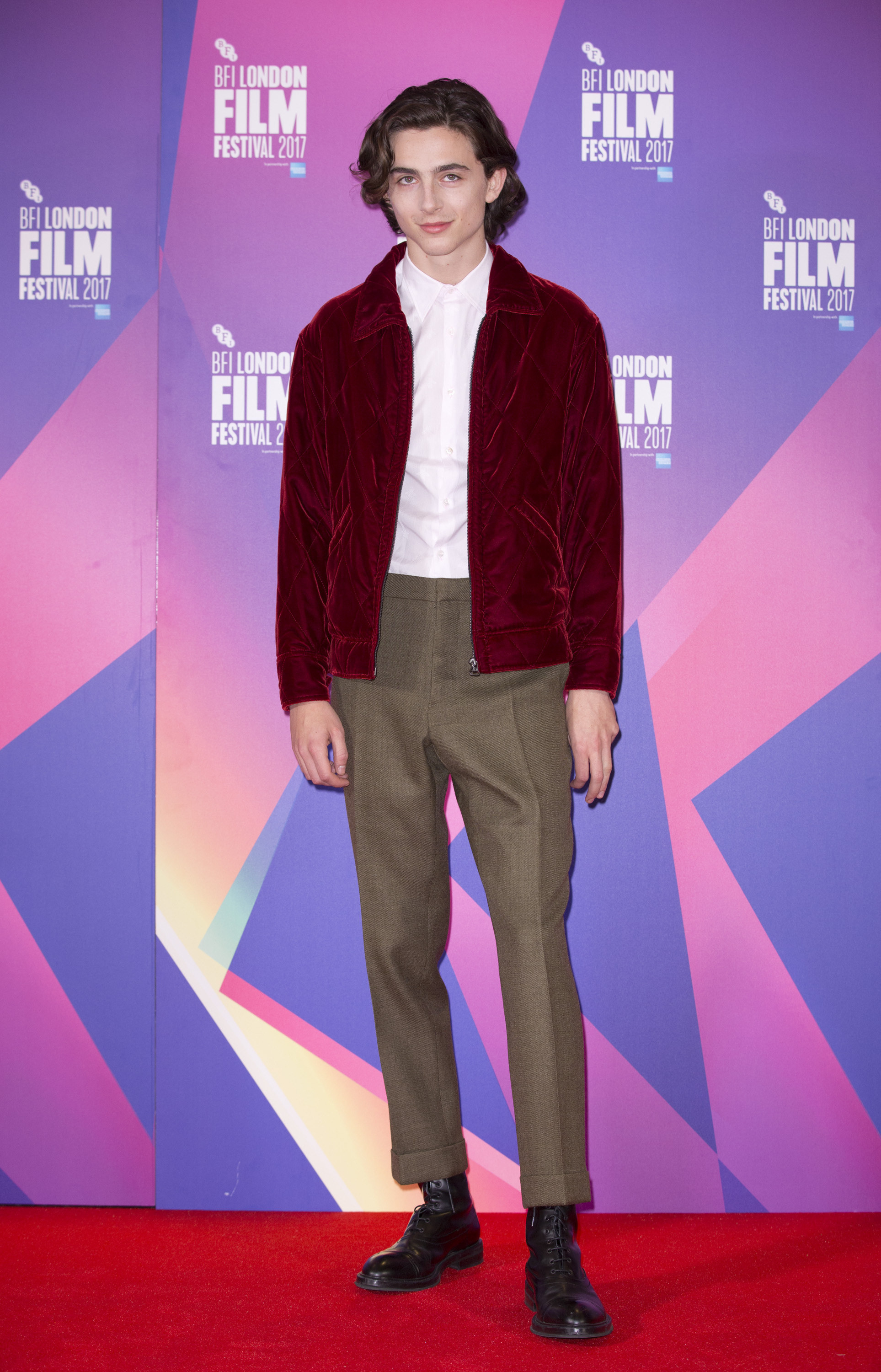 17.
Or at the premiere of the film a few months later.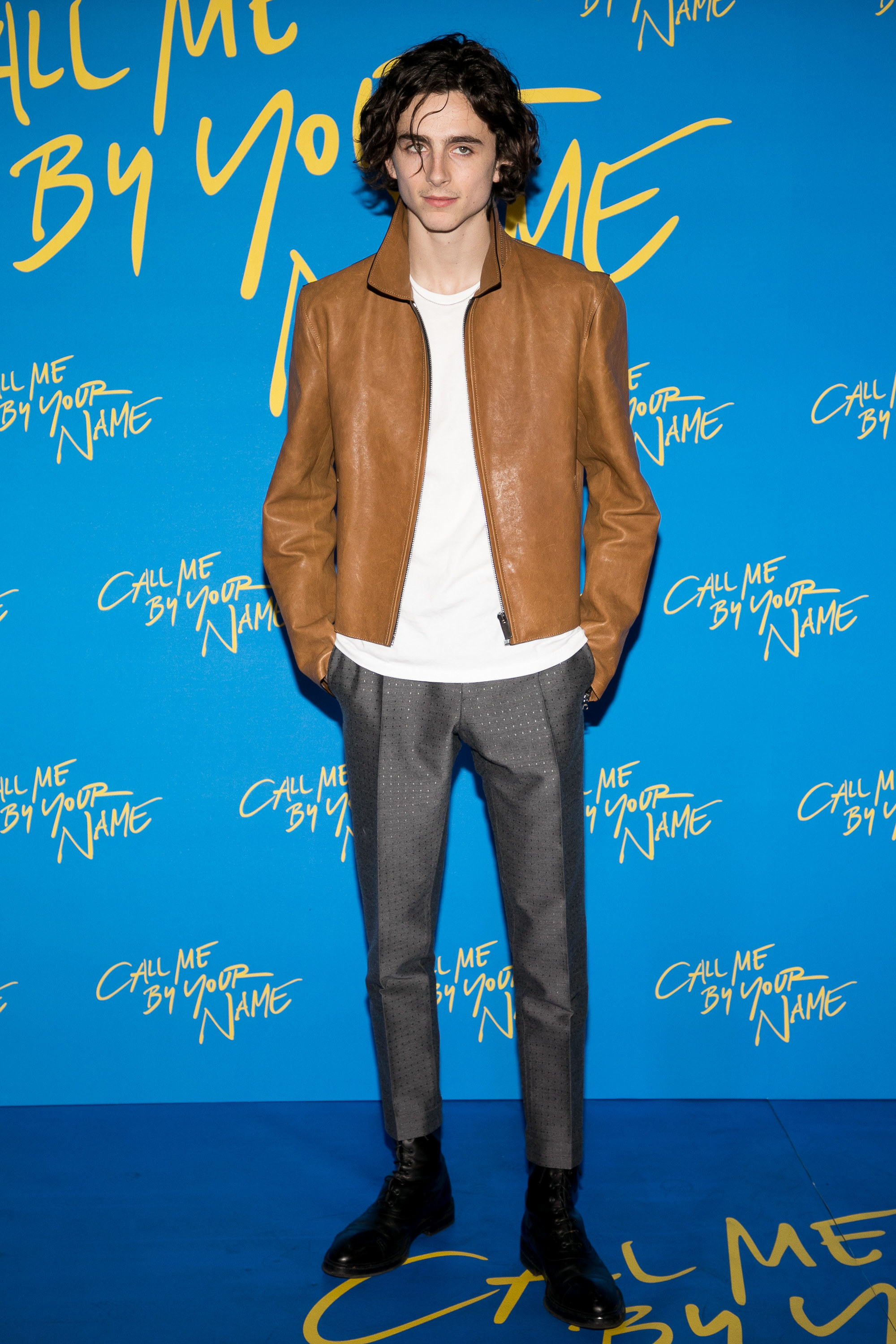 18.
There's, of course, been velvet moments.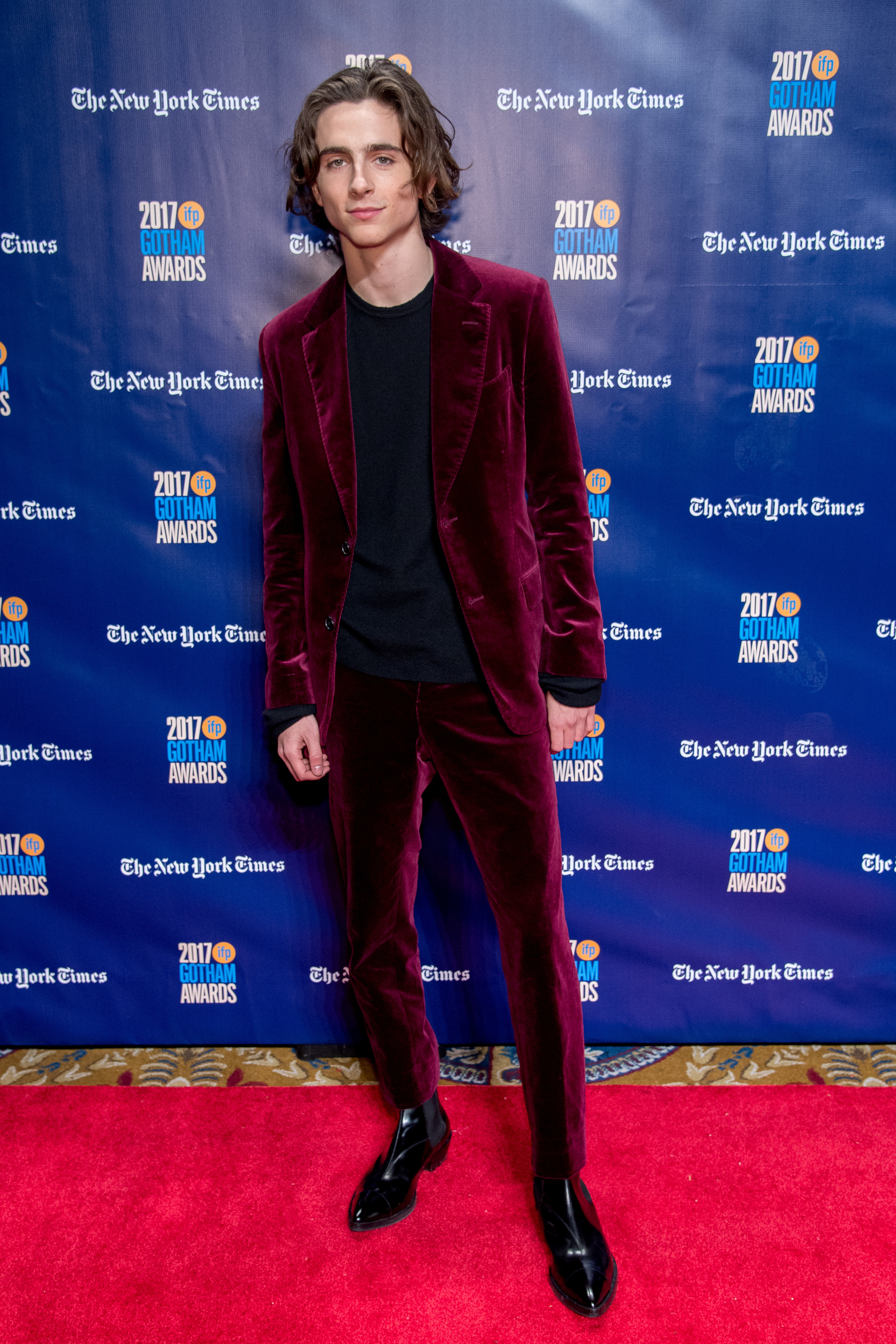 19.
And the time that Timmy looked like an incredibly chic gas station attendant in this Prada boiler suit.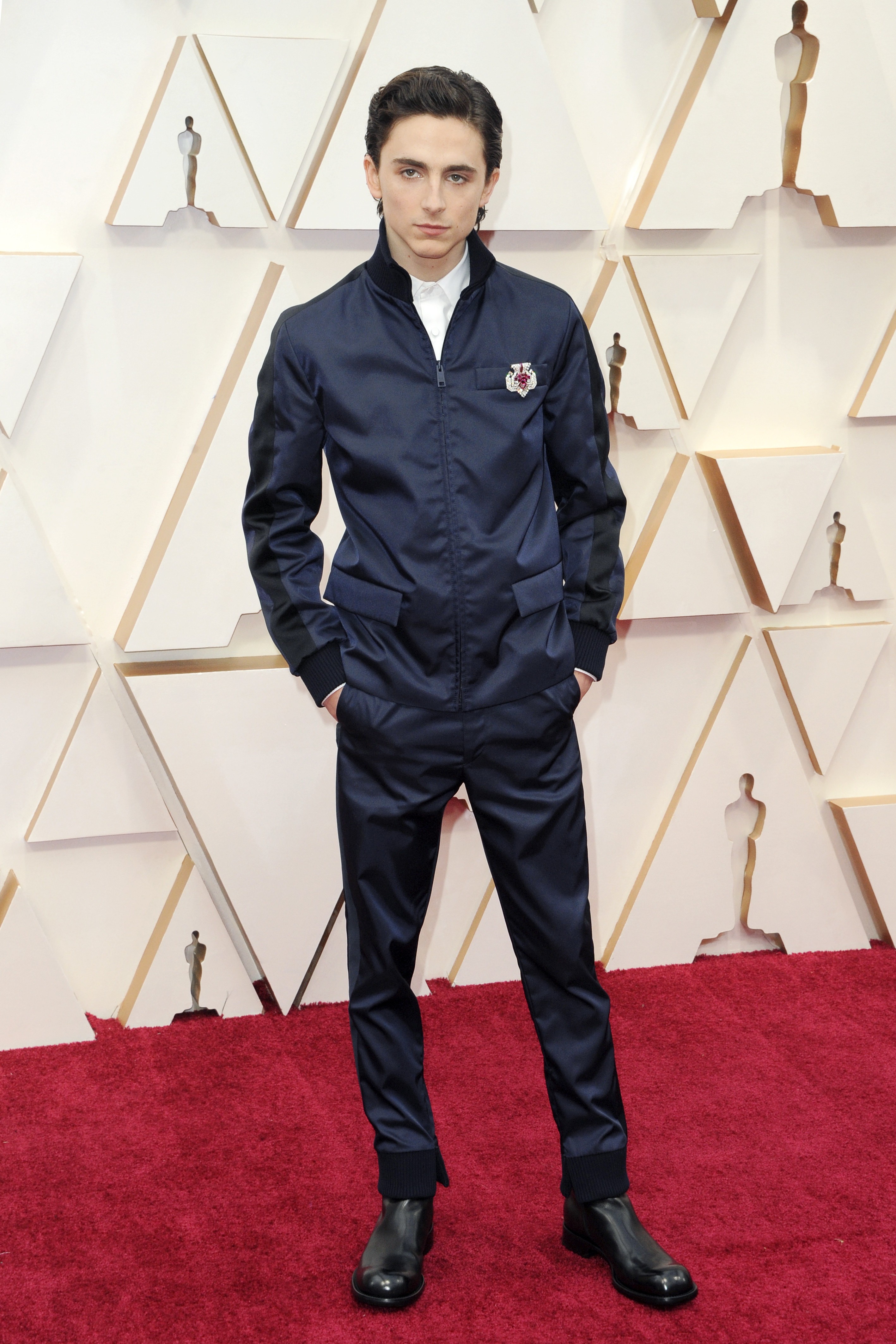 20.
Come on, look — this is the face of a man who knows he's wearing a cool suit.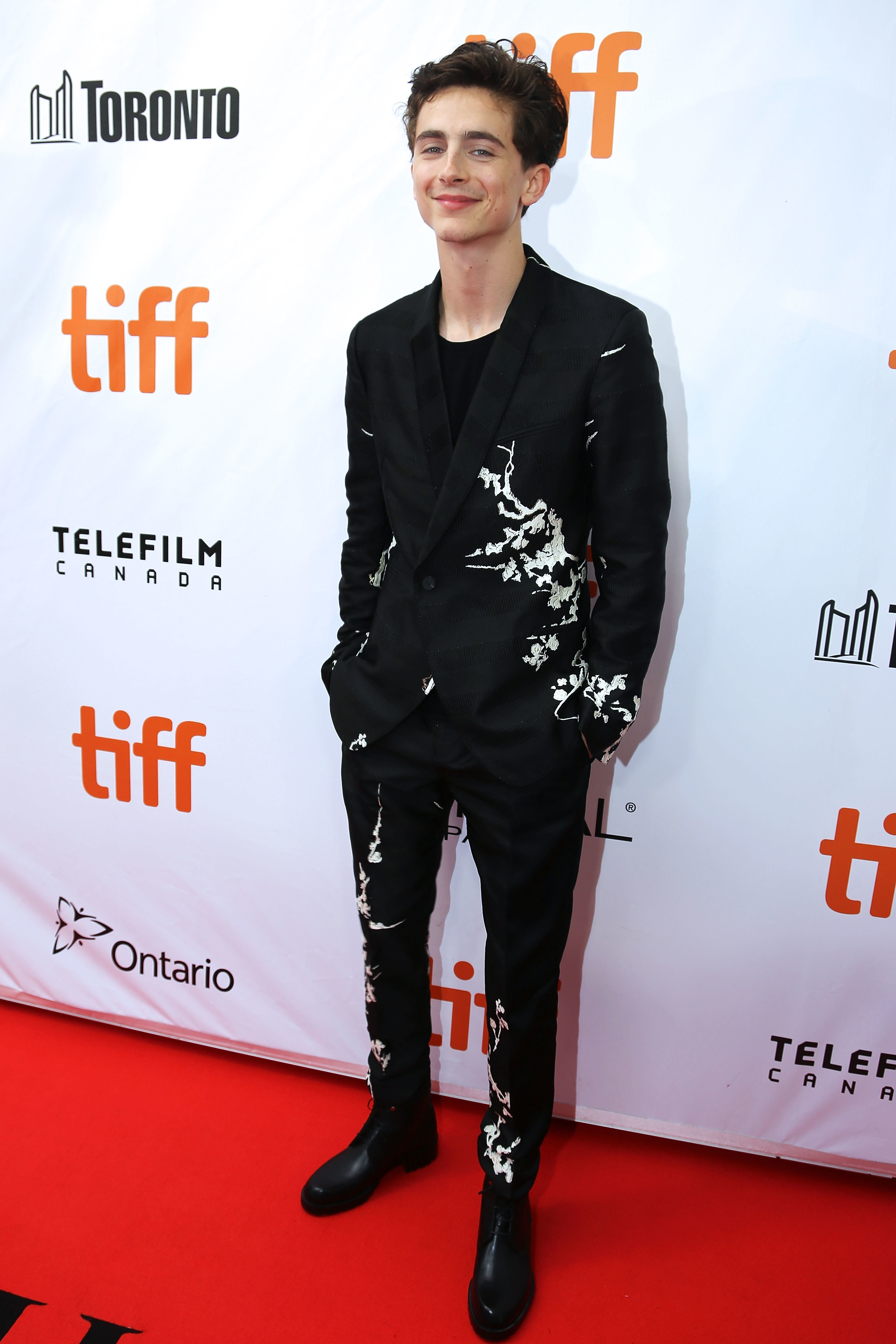 21.
And who could forget these leather pants?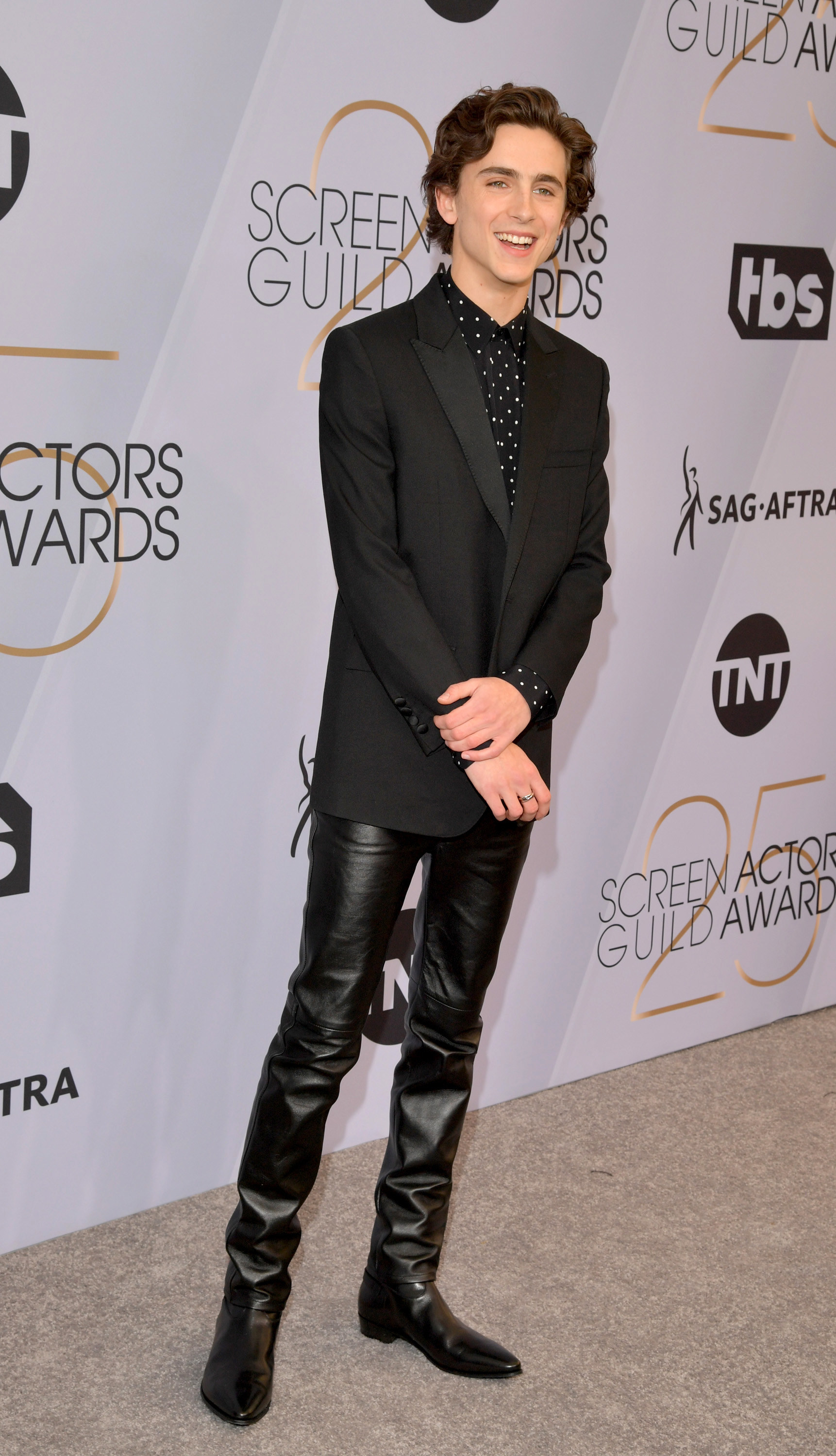 22.
Or this bubblegum-pink ensemble that perfectly vibed with the backdrop...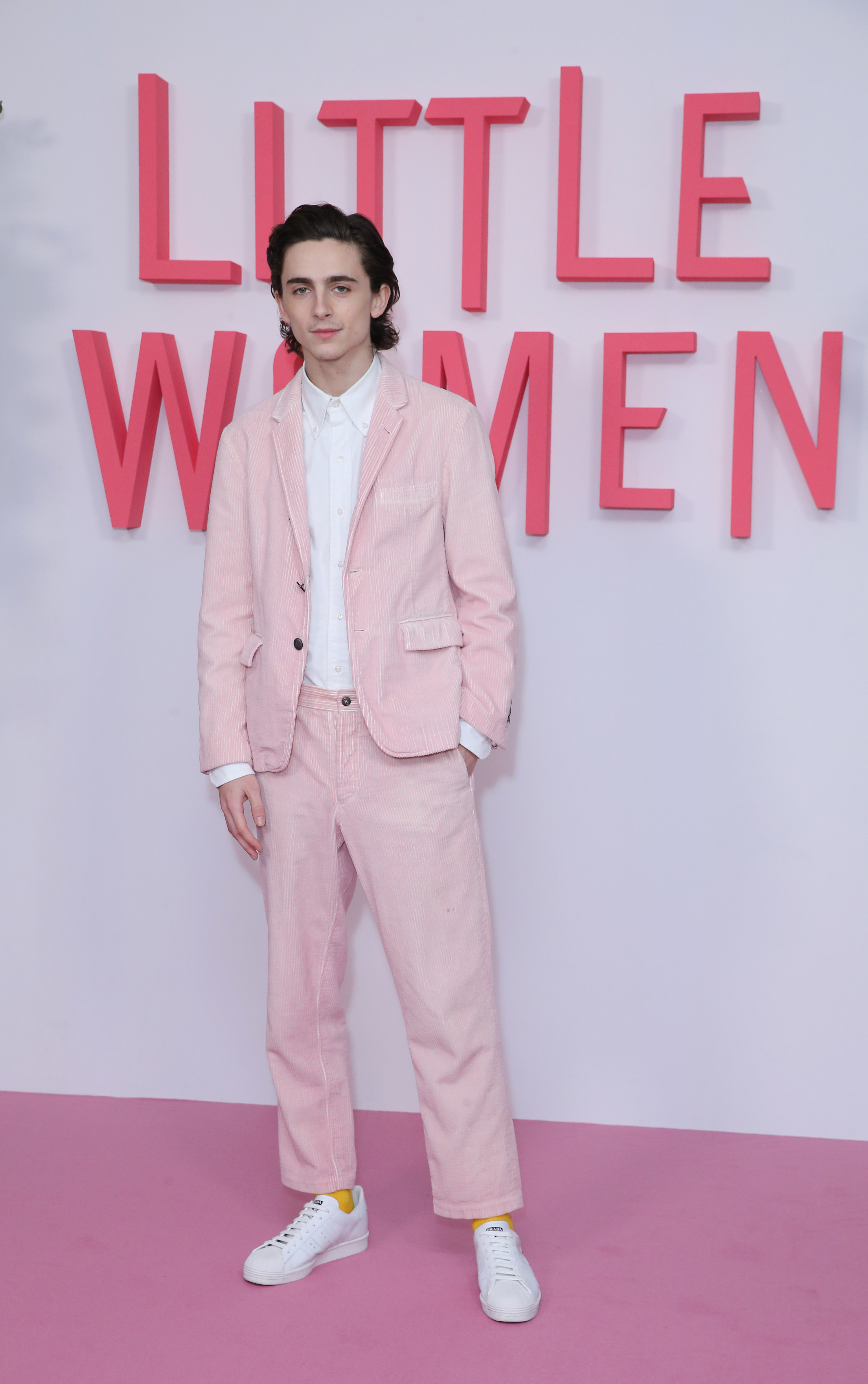 23.
...which is apparently something Timmy's done more than once.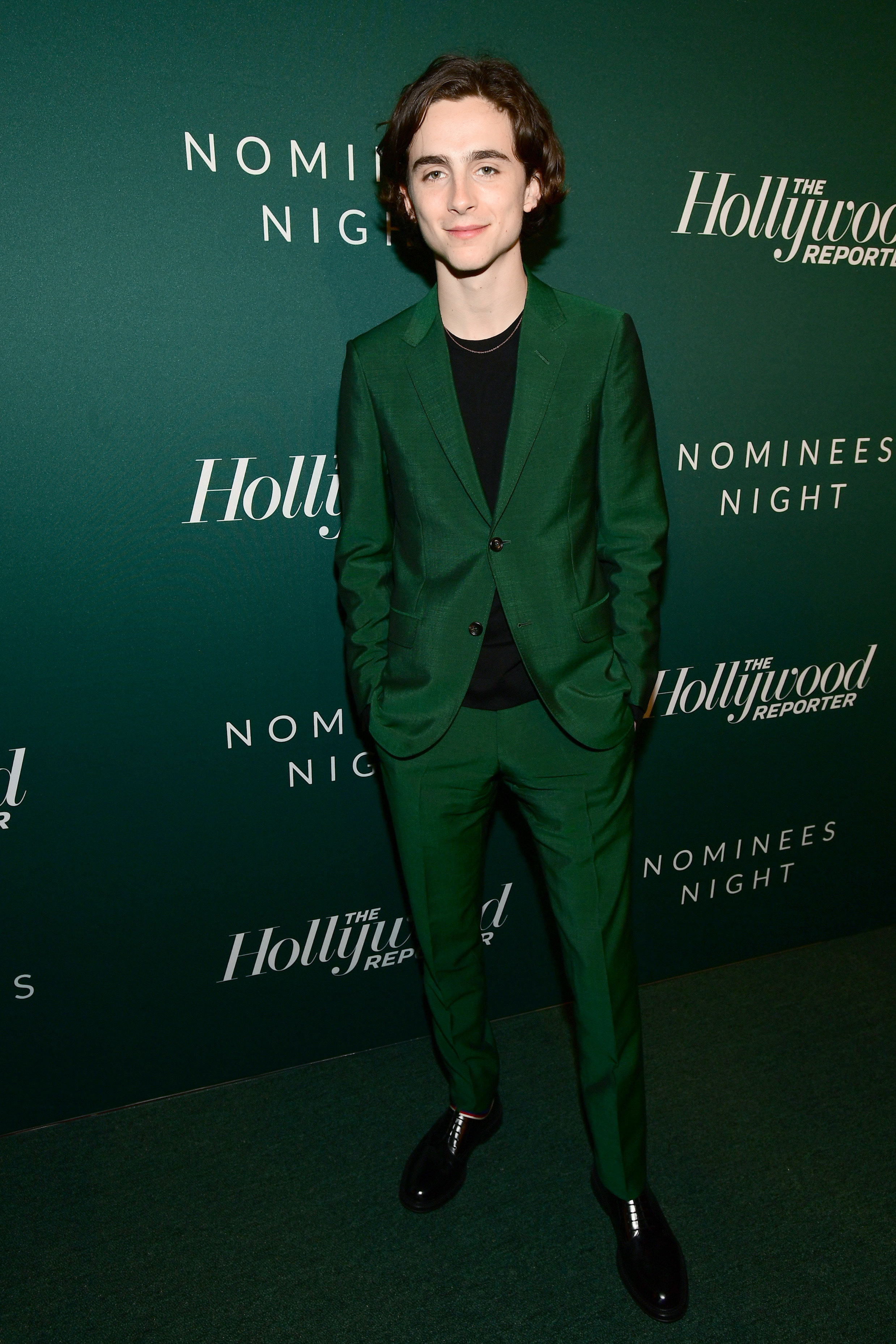 24.
Honestly, whatever Timothée decides to wear, he pulls it off with confidence and ease, and for that, he deserves a round of applause.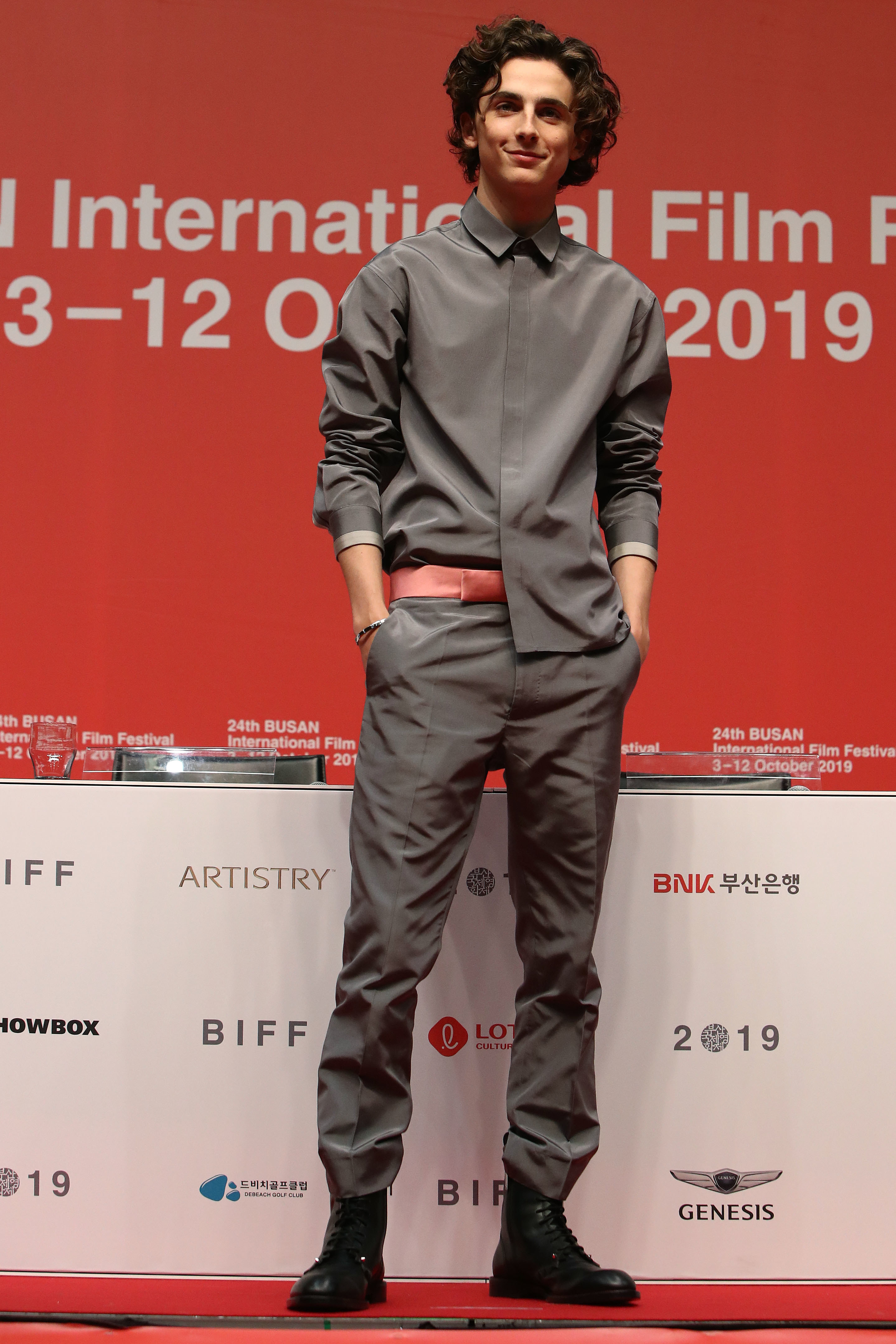 What's your favorite Timothée look?