Cats are getting put to the test on TikTok!
In a new TikTok trend, pet owners are judging their cats' intelligence based on their response when held near a wall.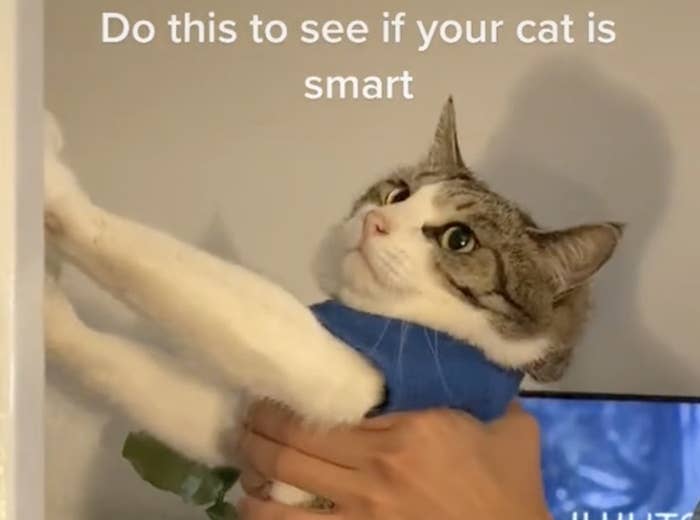 If the cat puts their arms out to stop themselves from hitting the wall, TikTok is deeming them a smart kitty. And if they allow their face to touch the wall...they don't quite pass the test.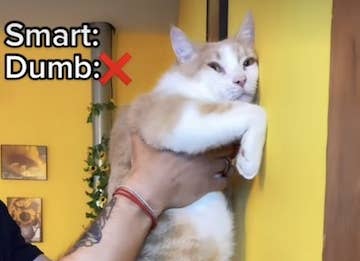 While some argue that it's more a of test to see how much your cat trusts you, the results are hilarious either way.
Watch these cats get put to the test...