Following Simone's decision to step back from the gymnastics all-around event at the Tokyo Olympics to prioritize her mental health, she received messages of support from fans all around the world.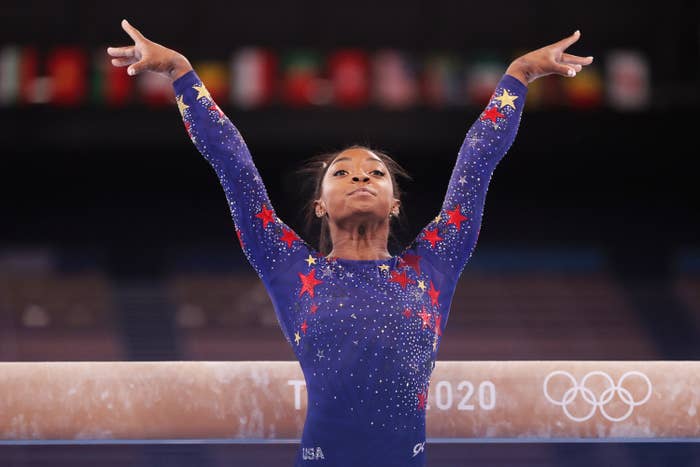 But one message was especially meaningful — and it came from her boyfriend, Jonathan Owens.
"Imma ride with you through whatever baby ❤️ Your strength and courage is unmatched and you inspire me more and more everyday SB 🤞🏽," Jonathan wrote.
He continued, "You always gone be my champ baby and don't you ever forget that, I love you so much and I can't wait till you come home and I get to see that beautiful smile again."
Simone and the Houston Texans football star have been dating since March of last year after meeting on celebrity dating app Raya.
When Jonathan swiped on her profile, he says he had never heard of the legendary gymnast before.
"We ended up hanging out right before the pandemic. It was one of the few times in her life where everything was just shut off and she couldn't do anything. So we used it to get to know each other — really get to know each other. It created our bond and made it stronger," Jonathan explained.
He added, "This was a match made in heaven. There's no better person for me. She loves me, she's so affectionate. I just love that. And it's just intoxicating seeing how much work she puts into everything."
I'm so glad Simone has someone who makes her so happy and can't wait for them to be reunited after the Olympics!