Earlier in the week, Simone asked her Instagram followers to send in their "unpopular opinions" so she could express her own thoughts about them.
And when one follower shared that they thought abortion was wrong, Simone got candid about her own beliefs.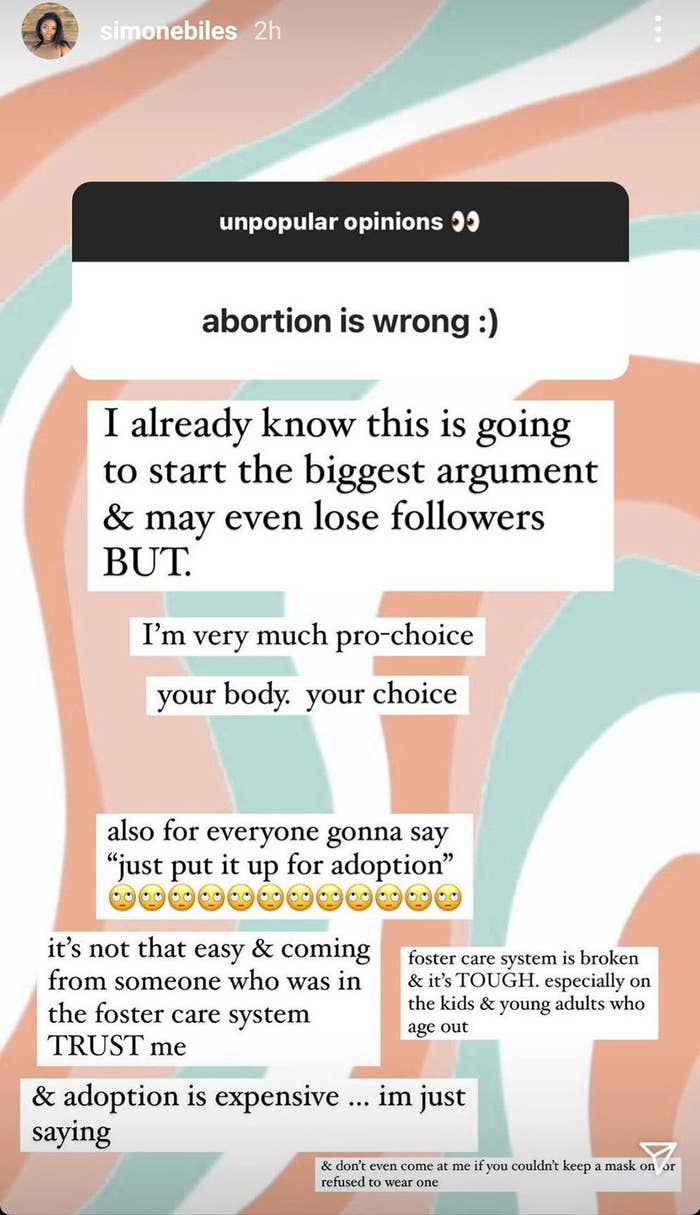 "I already know this is going to start the biggest argument and may even lose followers BUT. I'm very much pro-choice. Your body. Your choice," Simone wrote.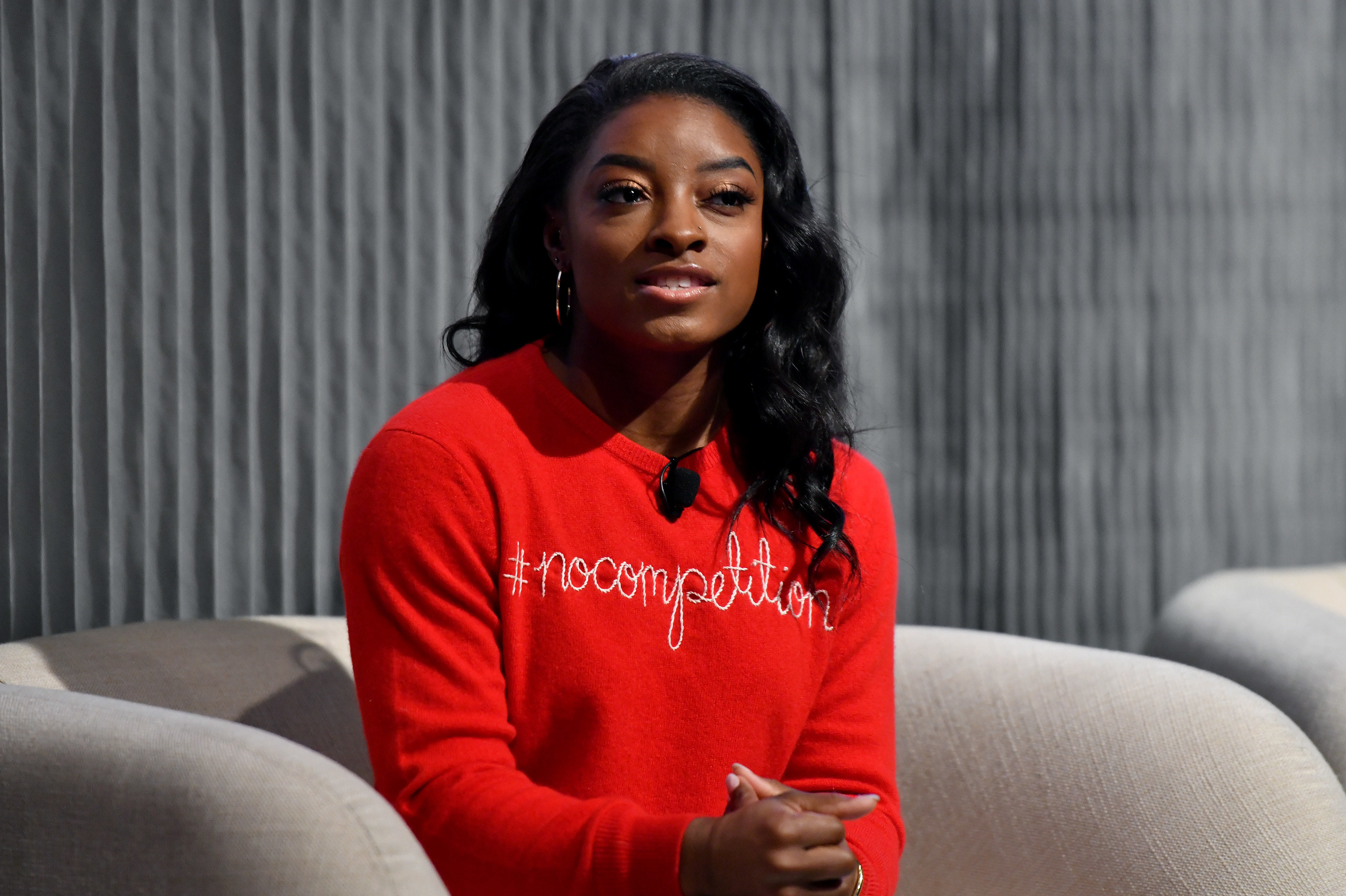 She continued, "Also for everyone [who's] gonna say 'just put it up for adoption' it's not that easy and coming from someone who was in the foster care system TRUST me."
Simone and her younger sister were in the foster care system as toddlers before being adopted by their maternal grandfather and his wife.
"Foster care system is broken and it's TOUGH. Especially on the kids and young adults who age out. And adoption is expensive … I'm just saying," Simone added.
As the gymnast predicted, negative reactions began pouring in on social media, including a now-deleted tweet that condemned Simone for advocating for people to get abortions instead of putting their child in the foster system.
"DO NOT misconstrue my words. That is not at all what I implied. I did NOT say I support to abort rather than to put them through the foster care system," Simone tweeted in response.
She continued, "What I did imply is that you should not control someone elses body/decision. Let's be real what you care about is control..."
Simone added that she has long been a supporter of foster children — which includes programs like her college scholarship for teens who have been in the system.
While Simone said she'd no longer be discussing the issue, she concluded, "If anyone is seeing this just know I support you doing whatever feels fitting for YOU."