While Kim was ready to attend Halloween parties all weekend, it turns out one of them wasn't a costume party at all...
Kim found that out the hard way when she showed up to Tracee Ellis Ross's birthday dinner in her full Mystique costume.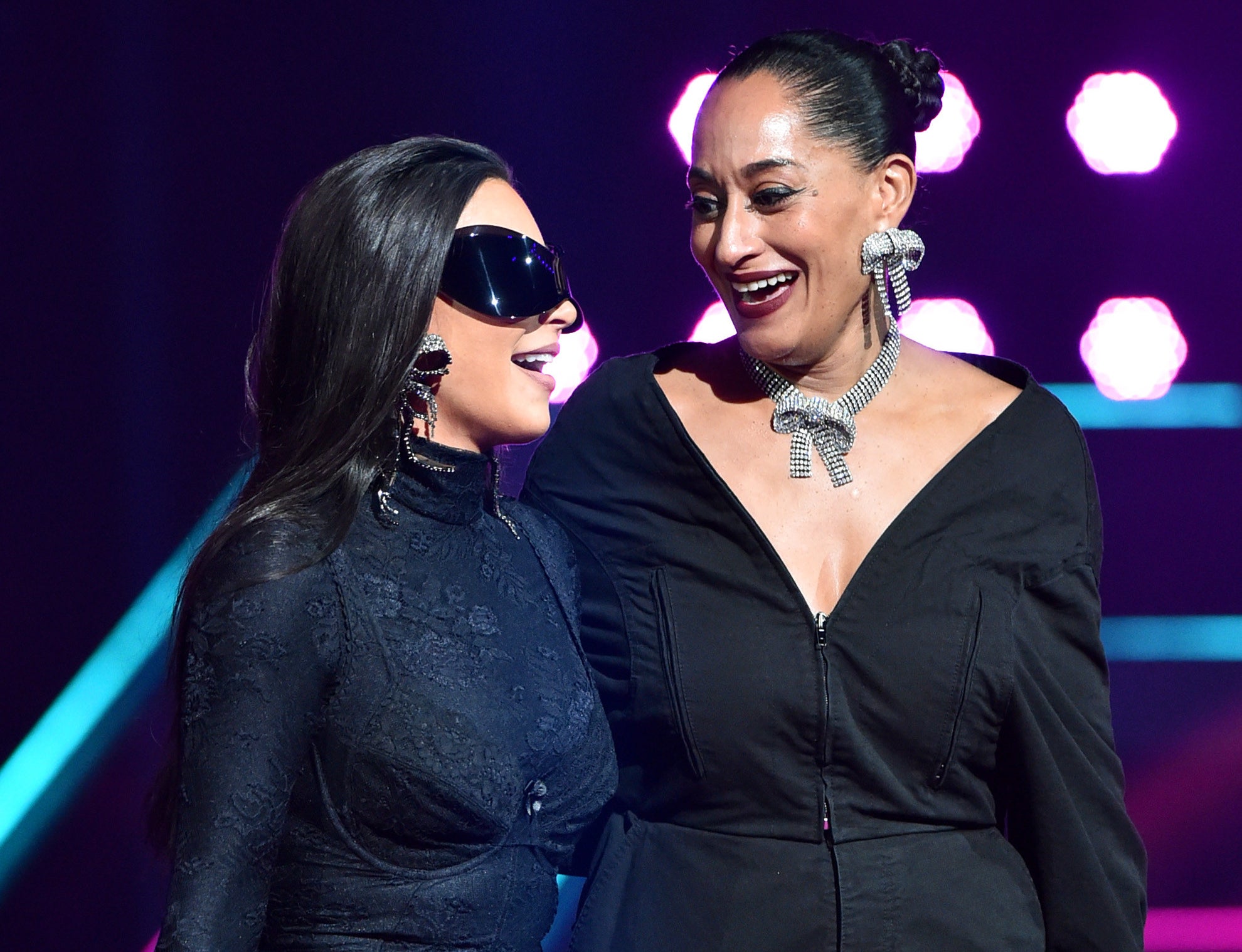 And it wasn't just any costume — it was a fully elaborate bodysuit complete with detailed face paint and a wig.
Despite the mistake, Kim still snapped a photo alongside Tracee, who looked stunning in a red sequined outfit.
"That time I showed up to a birthday dinner in full costume when it wasn't a costume party!" Kim wrote on her Instagram story.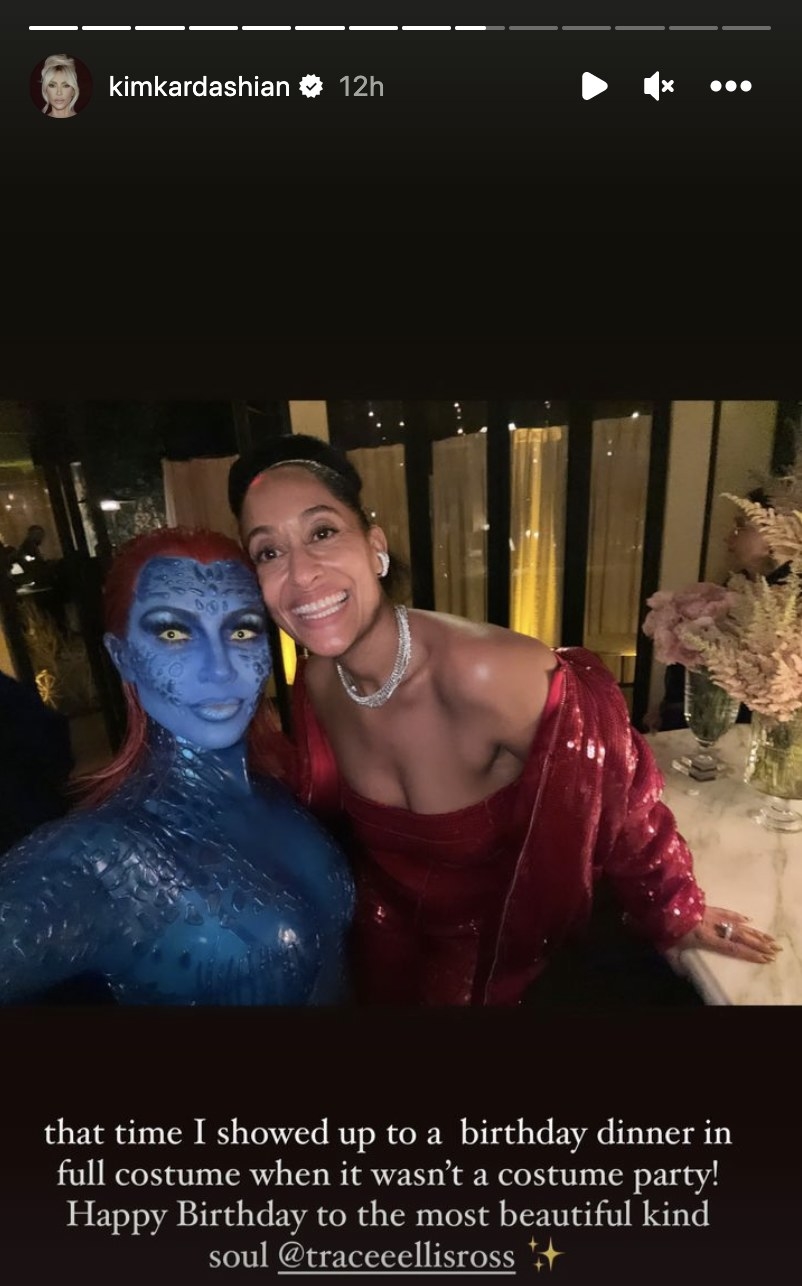 To be honest, it probably would have been pretty difficult for Kim to change out of costume before the dinner party anyway.
It looks like Tracee didn't have any hard feelings either as she shared the photo with Kim on her own Instagram story.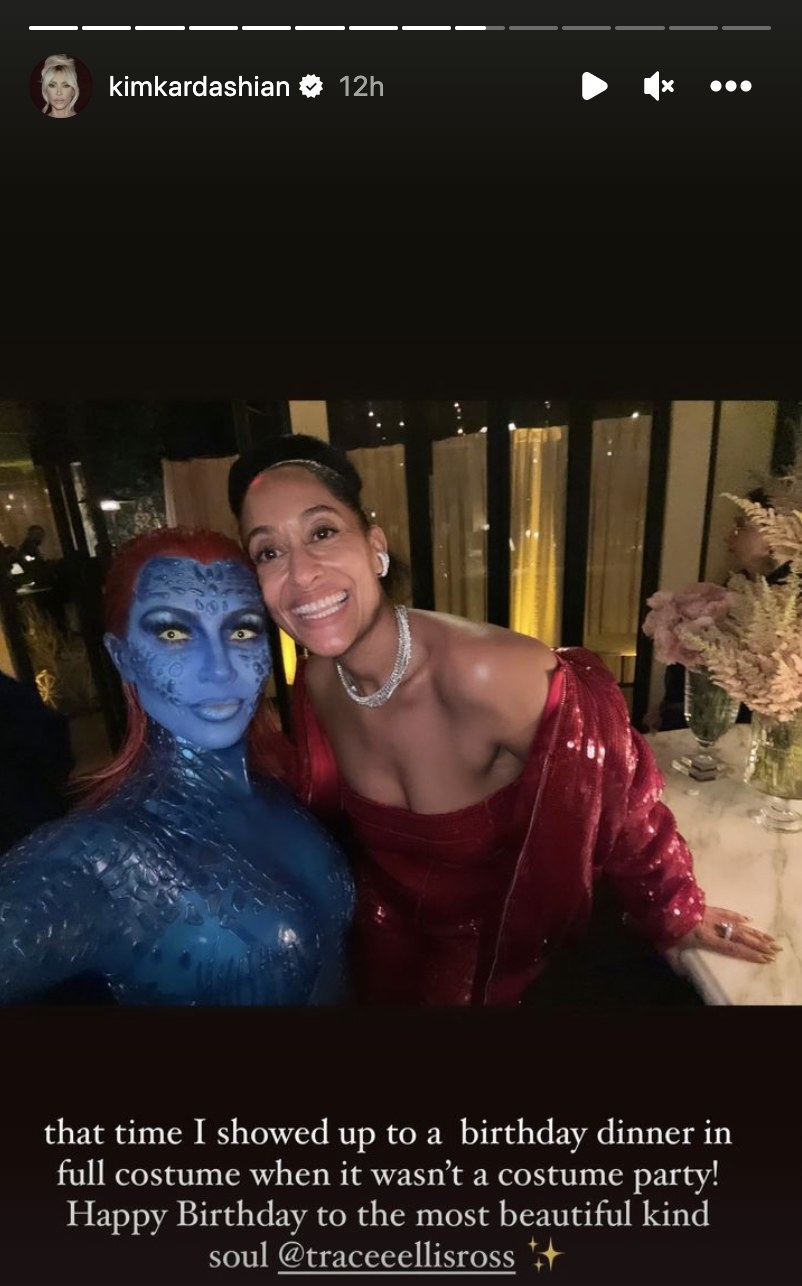 At the end of the day, both women looked amazing! Happy birthday, Tracee!