Gigi Hadid Says She'll Be Taking Photos With Fans A Little Differently Than Usual This Month
"I need to stay socially distanced."
Things are looking a little different for Gigi Hadid during the rest of fashion month.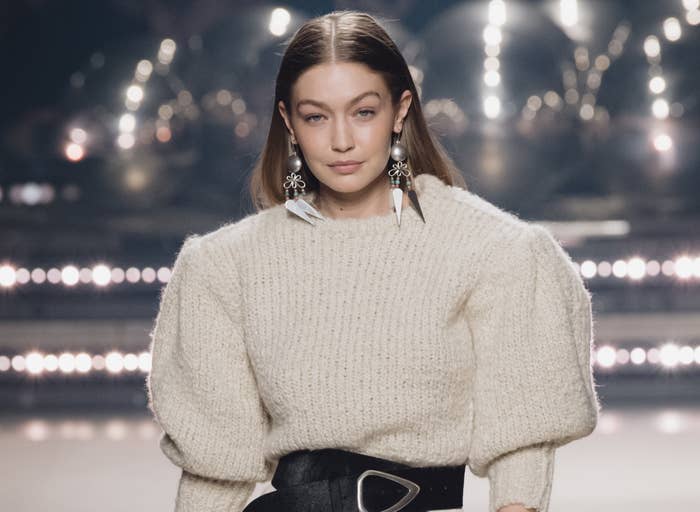 The model, who is currently in Italy for Milan fashion week, says COVID safety protocols are impacting how she can interact with fans.
Instead of greeting the people with hugs and up-close selfies, Gigi will be keeping her distance for the next few weeks.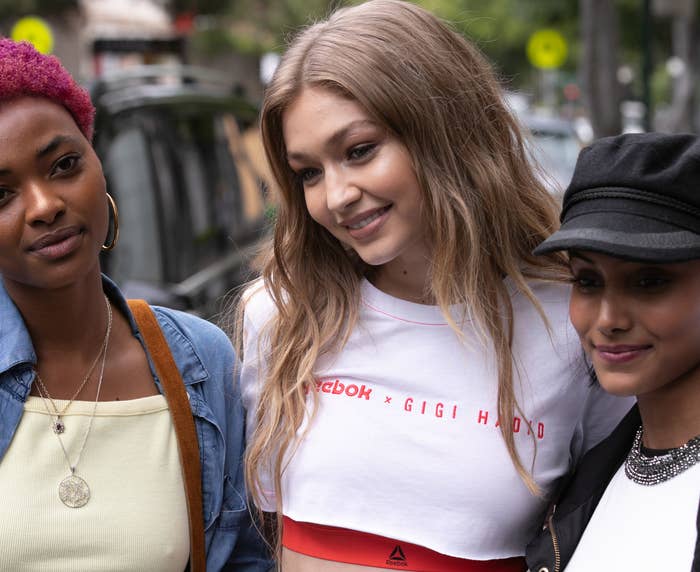 "To the beautiful fans- outside of shows,appointments,etc during the rest of fashion month, I need to stay socially distanced in respect of COVID workplace protocol & testing," Gigi wrote on Twitter.
She added that she still wants to take photos with fans, but it's going to have to be done a little differently than usual.
"For a pic, pls keep some space & I'll jump in the background of your selfie," Gigi explained, adding, "Thank u for understanding ❤️"
It seems like fans quickly got the message, as there's been plenty of socially distanced selfies posted — and one woman even gave Gigi a gift that says, "No pictures please!"
Although things won't be the same as usual for fans, it definitely seems like Gigi is doing the right thing to keep everyone safe and healthy!