Amid the drama surrounding the cast, Florence chose to step out at the event with her grandma Pat by her side.
The wholesome duo stole the spotlight at the premiere, which Florence called "the most special moment" she's ever had on a carpet.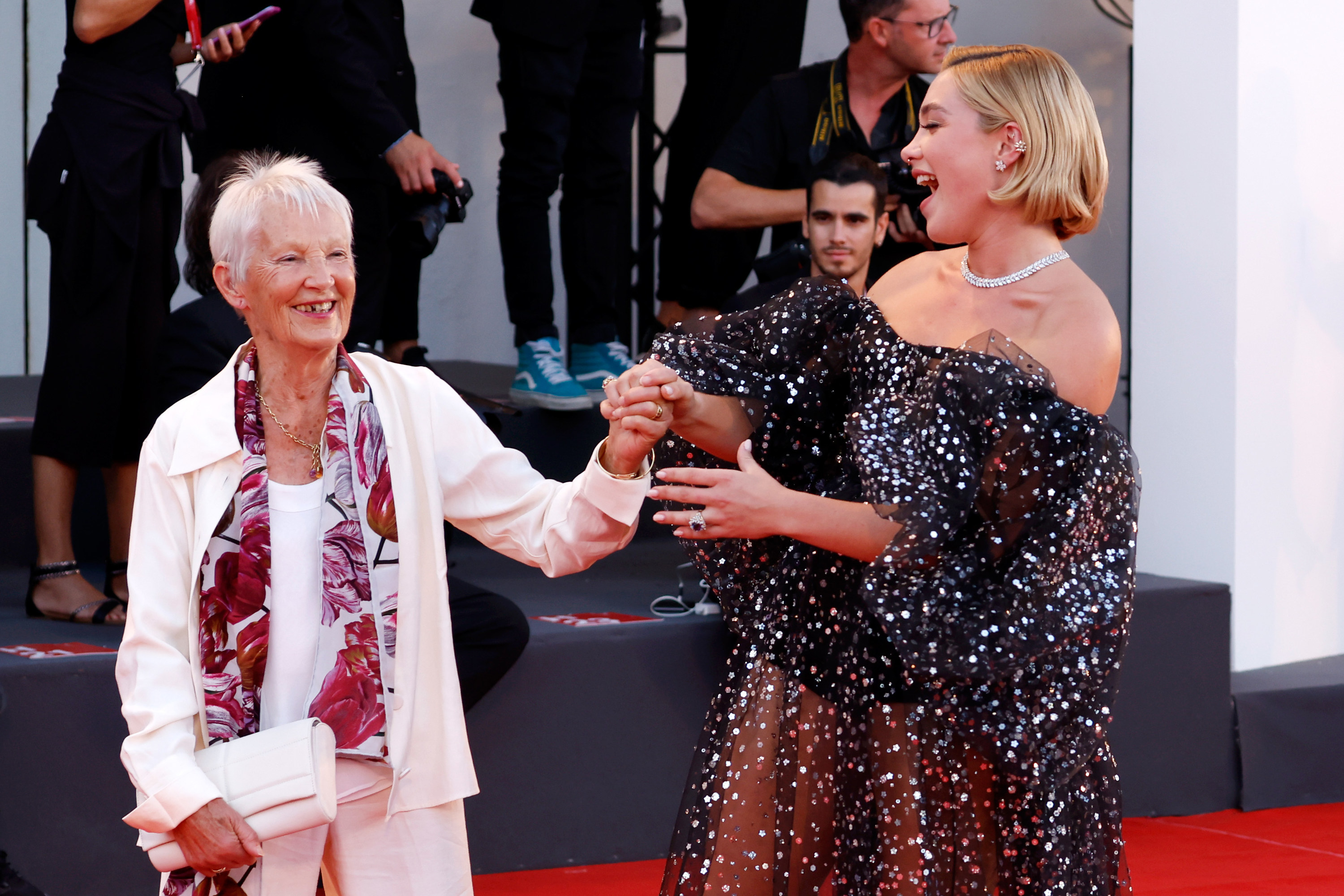 Florence explained that her idea to invite Pat to the premiere all started when she heard that her grandma wasn't planning on renewing her passport.
"A few months ago my Granzo Pat said she hadn't bothered renewing her passport because she didn't think she'd be doing too much travelling the older she gets," Florence wrote. "She is such an adventurer that it saddened us all that she was thinking that way."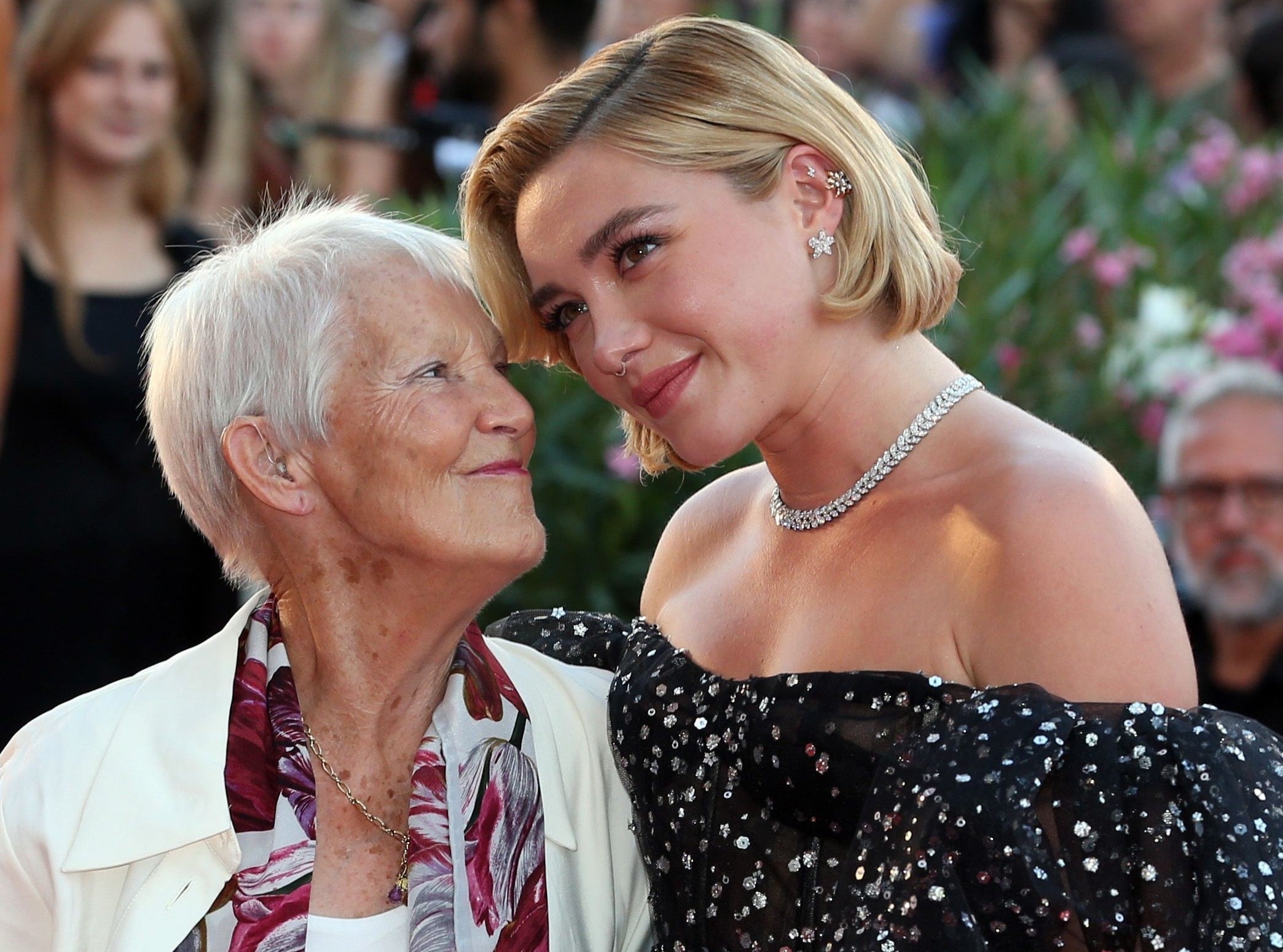 That's when Florence encouraged her to start the paperwork so that she could join her on the carpet in Venice.
While Granzo Pat did actually get to accompany Florence down the carpet, it wasn't until the very end that the actor convinced Pat to join her for some photos.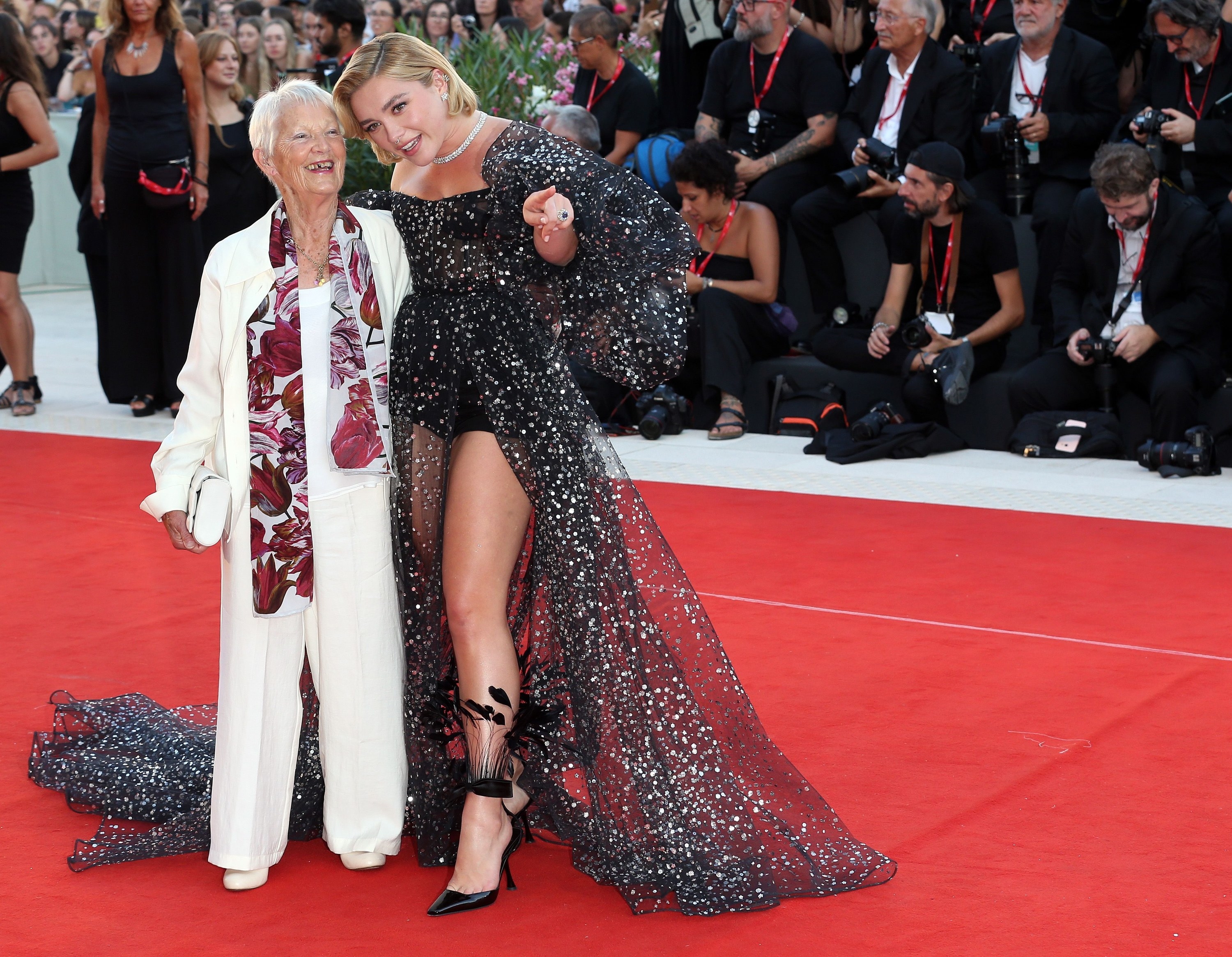 "I hugged her and asked if she would like to stand with me for a picture, her eyes lit up whilst also saying 'oh they don't want to see me..' I assured her they did," Florence explained.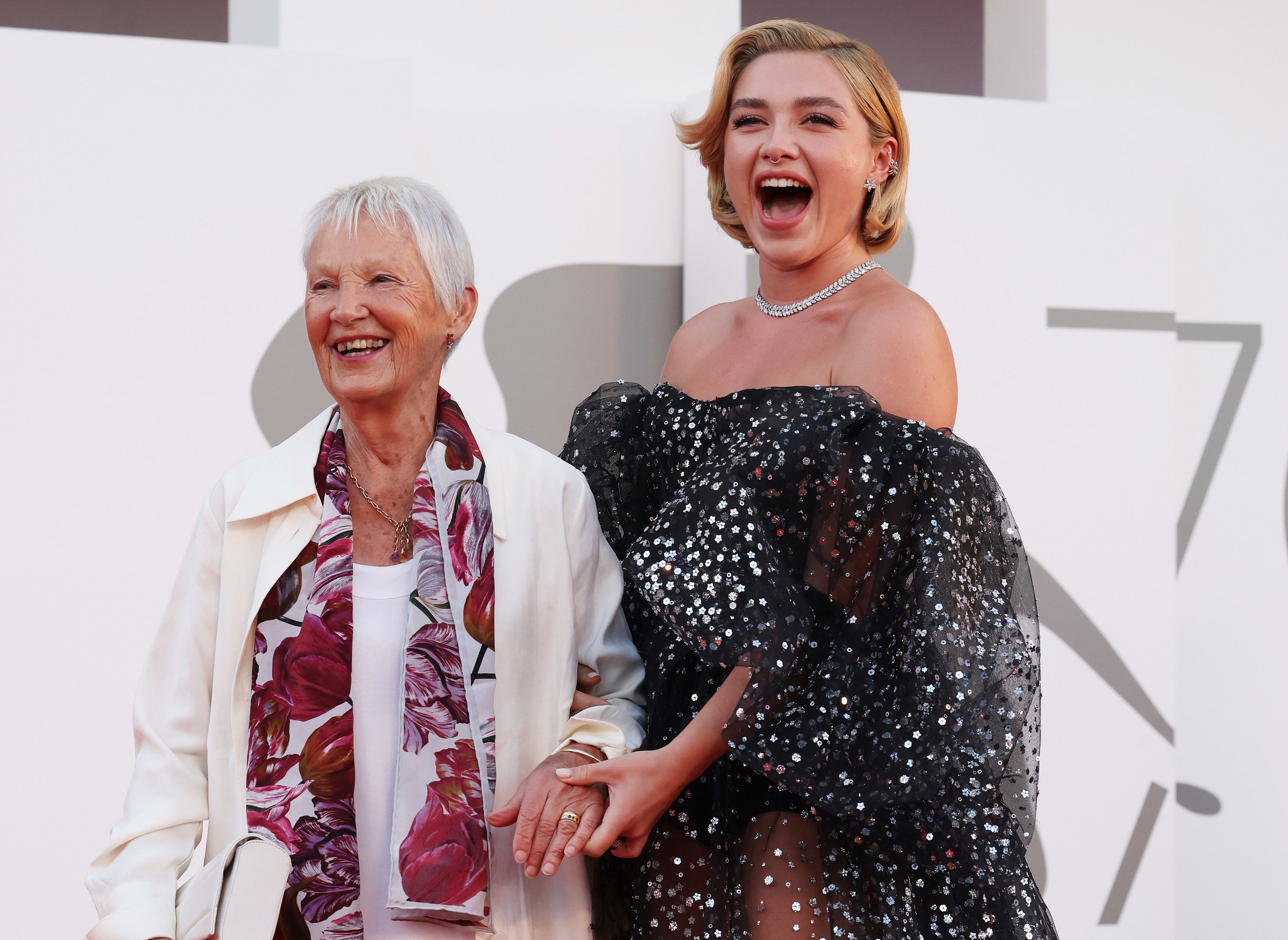 She continued, "Next thing I know she's dancing for all the photographers calling her name...She has always been beauty and grace, but to see her so proud and so natural when hundreds of people were watching and cheering was truly remarkable."
And this probably won't be the last we see of Granzo Pat as Florence says that her grandma is down to be her date again.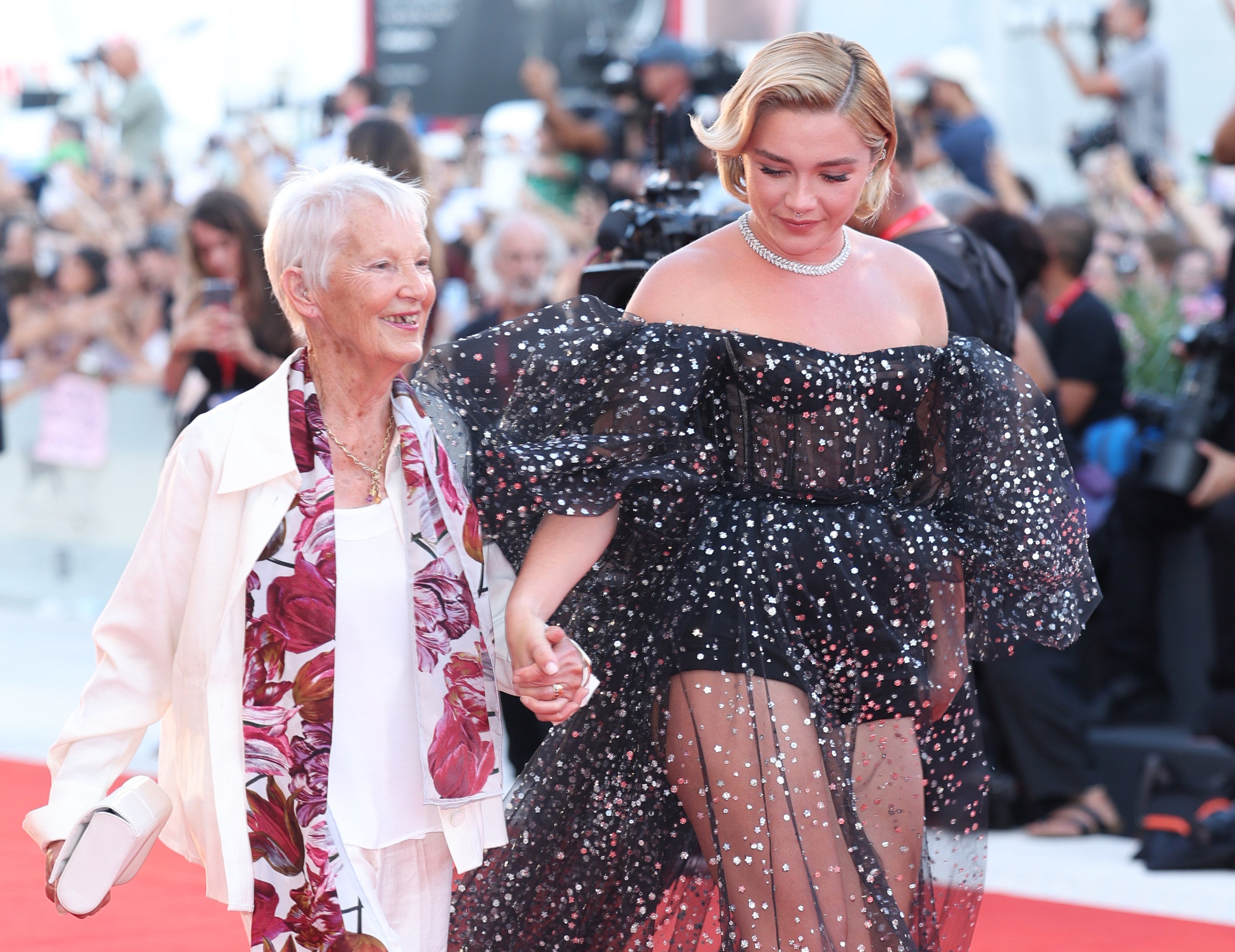 "I asked her if she'd ever do that again with me?" Florence wrote, sharing that Pat responded, "Oh I guess I should do then shouldn't I?"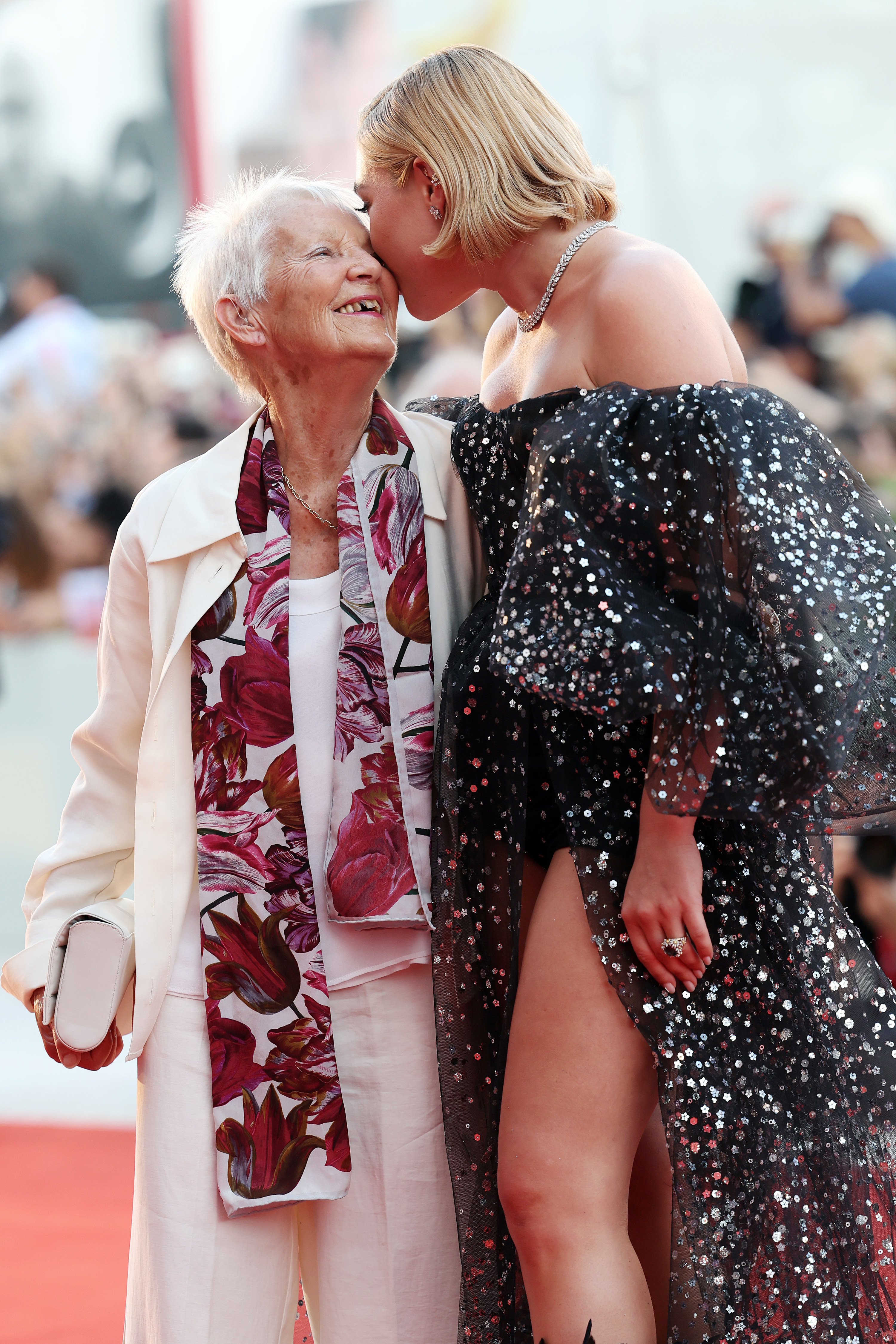 I think we definitely need more of Granzo Pat on all red carpets!