In addition to being an actor and comic book author, and supporting fellow brain injury survivors with her foundation, she's also apparently really good at accents!
Emilia took the opportunity to show off her skills during an appearance on The Tonight Show — and got some help from Olivia Rodrigo.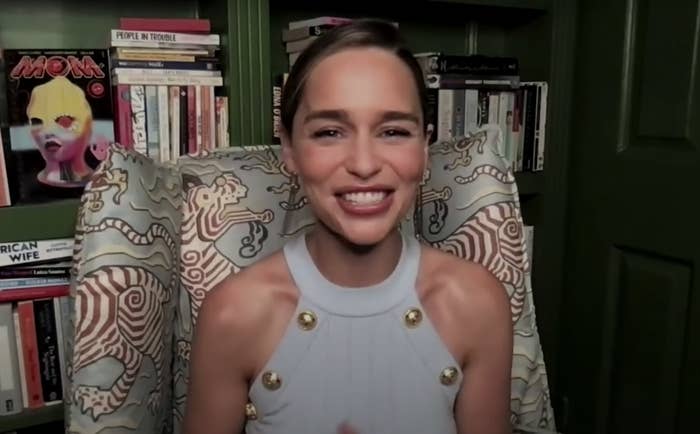 Emilia hilariously (and accurately) flew through eight different accents, including Australian, German, French, and Russian.
"Well, good for you, you frickin' moron. I guess you moved on real easily. Go Mets!" Emilia said while testing out her New York accent.
In a California Valley Girl accent, she added, "You, like, found a new girl, and it only took you a couple of weeks or whatever, but remember when you said, like, you wanted to give me the world? Like, oh my god."